Here we have Dee from Real Wetting she has been sent on a job by her boss down to the storage area. She is desperate to pee but thinks she can drop off the documents and get back to the office. She though finds she has been given the wrong keys. This is not a place that there is a toilet and she is getting more and more desperate to pee. Her tight shorts and pantyhose can't be helping her desperation either; I bet they are pushing into her bladder making her fidget in the female desperation dance. She doesn't want to squat in the ally as someone will see her peeing. She keeps on holding wondering what to do till her desperation overwhelms her and she releases a little trickle of pee into her pantyhose.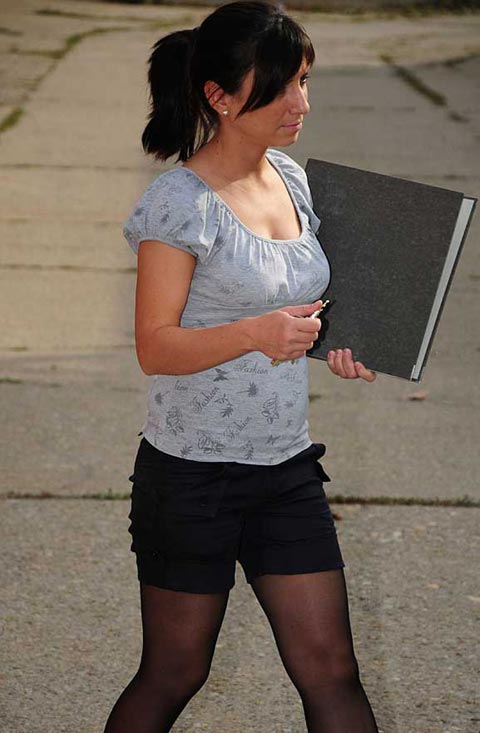 Dee was just to desperate to pee that she couldn't hold on she has released a little dribble of pee and it has run down her leg the tell tale sign that she is going to lose control and pee in her shorts and pantyhose. She is to desperate and the firsts trickle has turned into more, her bladder is giving in and she is peeing in her shorts and pantyhose it starts off slowly but is soon a great big flood of pee soaking her shorts and pantyhose.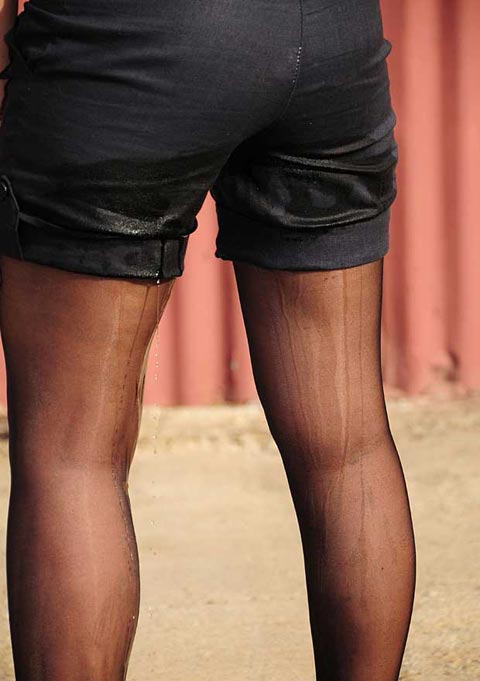 She can't stop peeing in her shorts and the river of pee is running down her pantyhose and soaking into her shoes she really is going to be laughed at when she gets back to the office she has wet herself from desperation her piss soaked  pantyhose and shorts are ruined and when she walks her shoes will be squelching. I do love it when we get to Dee desperate and peeing she always looks so sexy and makes such a great mess. I love the last shot of her walking off with the pee lines in her pantyhose. What great real wetting pictures.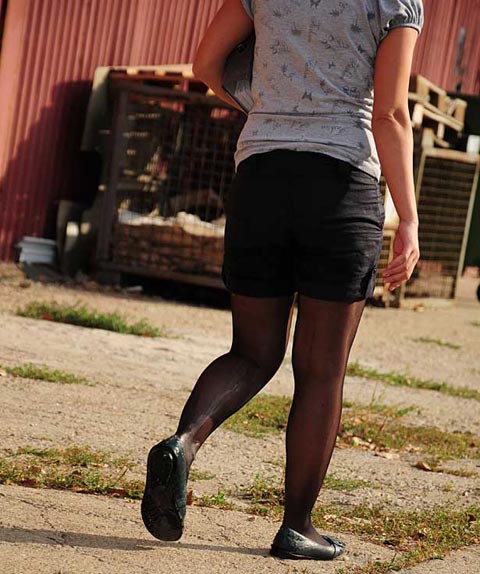 See Dee Peeing In Shorts And Pantyhose Here


Filed under: Audreys Wetting Site and Desperation and Female Desperation and Outdoor Pissing and Peeing and Pissing and Pissing In Shorts and Real Wetting
Posted on 01.03.11
Comments: 1 Comment


Tags: Audrey's Wetting Site, Dee Real Wetting, Desperate To Pee, Female Desperation, Real Wetting, Shorts Pissing, wetting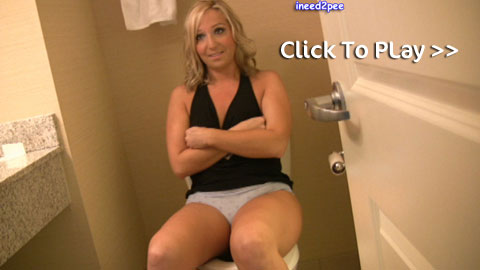 We continue on with the Ineed2pee movie that was posted here Bed Wetting And Panty Peeing. Lily Anna has just finished peeing in her panties over the toilet and is not pleased but she is going to get her revenge. It seems that Bella is desperate to pee. Lily Anna after being made to pee in her bed is not going to let Bella use the toilet and sitting on the toilet in her pissed in panties she really does look sexy. It's a shame the Bella just doesn't go and sit on her and start to pee in her panties and pantyhose soaking Lily Anna but alas this does not happen.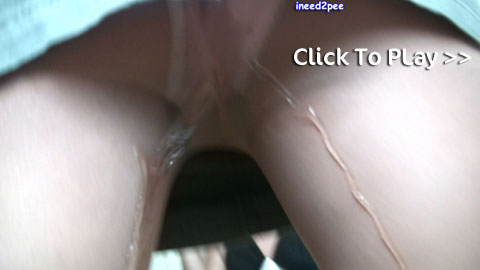 Bella is getting more and more desperate and is getting annoyed with Lily Anna. Lily Anna then gets off the toilet and starts to tickle Bella. I really do love it when you get to see a hottie in pissed in panties tickling someone else trying to get them to pee themselves. Bella really looks like she is not going to get away with making Lily Anne peeing in the bed and Lily Anna keeps on tickling the now desperate Bella. The only way this will stop is if Bella pees in her panties and pantyhose. She knows it and we know it too.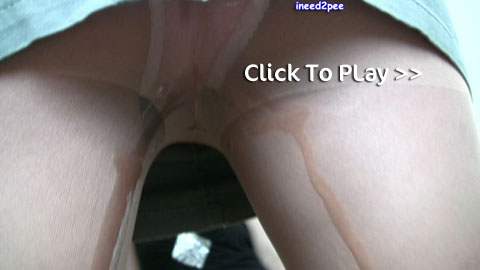 Bella just can't hold on and starts to pee in her panties and pantyhose. Her pink panties are getting so soaked and the pee is running down her legs making little pee rivers you can her piss splashing on the carpet too. This is one great panty and pantyhose peeing she is soaking herself and when she finishes peeing in her pantyhose she is still dripping when you look at her feet you can see pee still running over them. Imagine how great it would be to rub you hand up her pee soaked legs to feel her warm dripping crotch. Ineed2pee really has done it again.

See Bella Peeing In Her Panties


Filed under: Ineed2pee and Knicker Wetting and Movies and Panty Pee and Pantyhose Pissing and Peeing and Pissing
Posted on 12.31.10
Comments: 1 Comment


Tags: Bella Ineed2pee, Ineed2pee, ineed2pee Bella, ineed2pee Lilyanna, Knicker Wetting, Panty Peeing, pantyhose peeing, Pissing Movie, wetting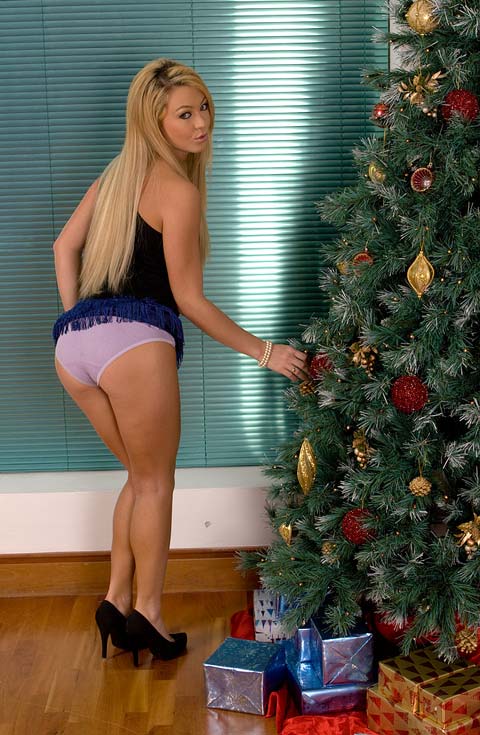 Wishing all Piss Blog readers a very Merry Christmas. Today we have Natalia X from Wetting Her Panties. She is playing around in her short skirt she keeps lifting it up flashing us. I do love it when we get flashes of knickers pulled tightly over the crotch and Natalia X from wetting her panties always makes panties sexy. She keeps flashing her panties and then bends over beside the Christmas tree. Who wouldn't want to wake up and find Natalia X under the Christmas tree full and ready to pee in her panties?
She squats down and then leans back so we get a great look of her lovely panty covered crotch and then she releases and we get the first damp pee patch she looks like she is loving it the more she pees in her panties the more pee that is running down to her bum crack. Her panties are getting such a great soaking and I love the change in color she turns around and starts to pee again she really is pissing herself.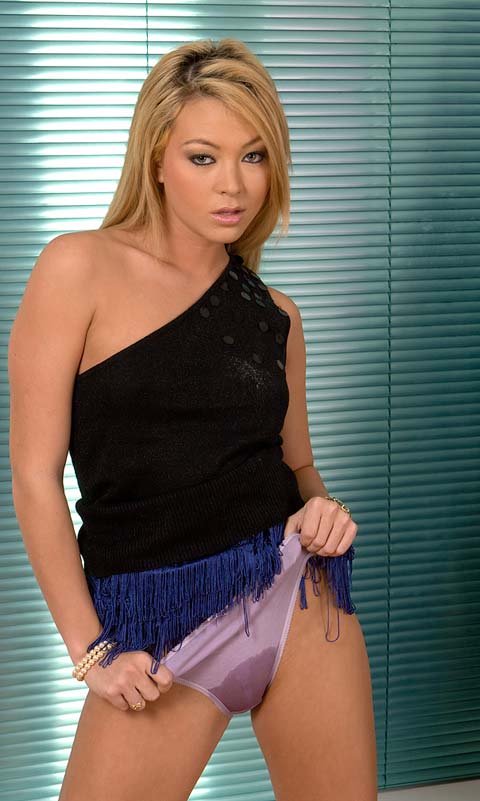 See Natalia X Peeing Her Panties Here


Filed under: Knicker Wetting and Panty Pee and Peeing and Pissing and wettingherpanties
Posted on 12.25.10
Comments: 5 Comments


Tags: Knicker Wetting, Natalia X, Panty Peeing, wetting, wettingherpanties
Here we have Natalia X from Wetting Her Panties she is in her skirt and desperate to pee she has he hands jammed between her legs and her skirt is helping her hold on. I do love Wetting Her Panties they have such great knicker wettings and Natalia X is one hot panty peeing model. We have had Natalia X before at PissBlog you can see her in Knicker Wetting With Wettingherpanties Natalia X and Natalia X Pissing In Her Tight Panties. She looks so cute playing around in her skirt and tight top. I love how she is flashing her panties and look how they are hugging her pussy. This reminds me of a Antonia Stokes post that we had a long time ago Panty Peeing From Wetting Her Panties she was having so much fun flashing her panties before peeing.
Natalia X looks so sexy and as she lifts her skirt for one last time we see her panties and then she starts to pee look at the first drops how sexy and her panties have moved to the side so we can see one of her pussy lips as she is peeing in her panties. She looks so relieved to be peeing in her panties it looks like she really was so desperate to pee she stops peeing in her panties and then starts again. I wonder if she is loving g the feeling of her desperation and bursting bladder before she starts to wet her knickers again?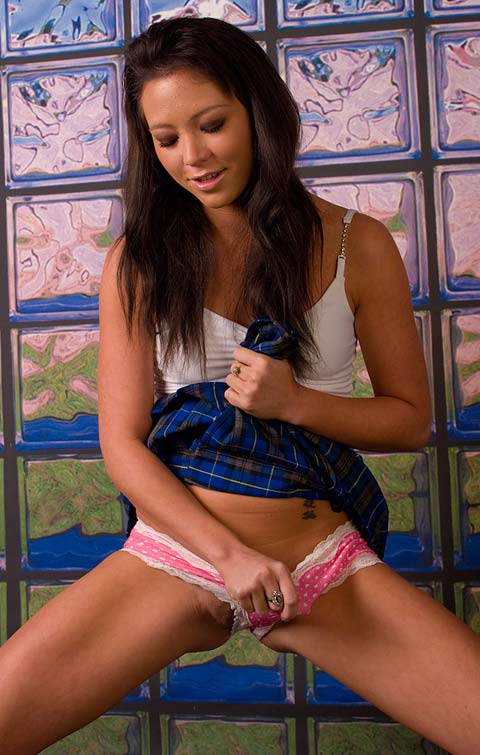 She really is exploding pee into her panties and her french knickers will be getting wetter and wetter, It's a pity we don't get to see if she is standing in her puddle of pee in bare feet enjoying the warmth. I think it is so sexy to watch panty peeing while seeing a pussy lips the best of both worlds, wet panties and a pissing pussy. She finishes peeing in her panties and pulls them down to show her smooth pussy. it's a pity she is still not dripping pee but a lovely sight of Natalia X's pussy all smooth and I bet a bit moist too. Another great panty peeing set from Wetting Her Panties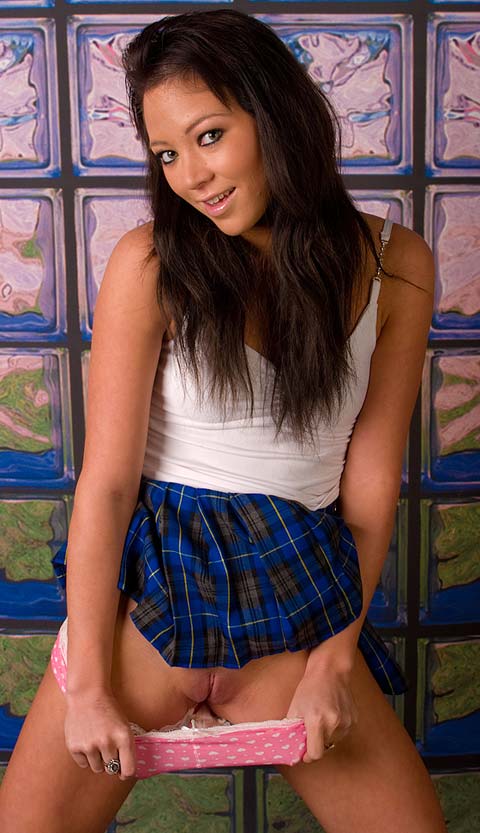 See Natalia X Peeing In French Knickers Here

Visit Wetting Her Panties Click Here


Filed under: Babes Peeing and Knicker Wetting and Panty Pee and Peeing and Pissing and Pissing In Skirt and wettingherpanties
Posted on 11.26.10
Comments: 6 Comments


Tags: Knicker Wetting, Natalia X, Panty Pee, Panty Peeing, Pissing Panty, Skirt Peeing, wetting, wettingherpanties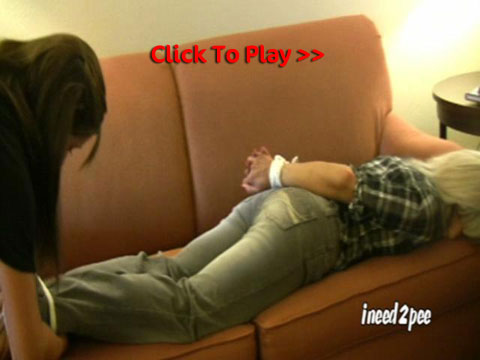 Here we have the lovely Bella from Ineed2pee. She has been bound by Vicki while she was asleep on the couch. It seems that Bella has been kissing Vicki's boy friend and this is here revenge. Bella wakes up and finds herself bound. She needs to pee and is not happy at this predicament. Vicki sounds so happy and you can see the first signs of Bella's desperation, she really needs to pee. Bella really is a great ineed2pee model she looks so sexy in her tight jeans and watching her squirming from desperation is wonderful.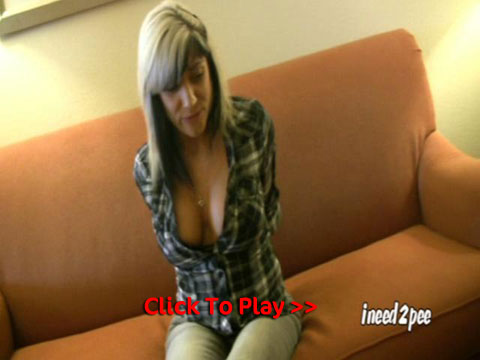 She manages to get off the couch and start to hop to the bathroom. Female desperation like this is what makes ineed2pee so great and watching Bella hop to the toilet bounds one has to wonder, is she is dripping from the added pressure as she is hopping? She finally gets to the bathroom but her hands are still tied what's a poor desperate girl what will she do.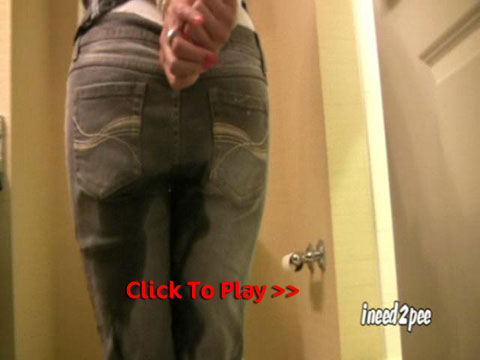 She really is not happy now you can see her desperation on her face she struggles to get her jeans down with her hand still tied. They just won't budge. Female desperation tight jeans and being bound the outcome is going to be wonderful. Bella just can't hold her bursting bladder any longer. She starts to pee in her jeans and then you see her piss patch she really is pissing her jeans till they are soaked. Vicki's revenge has worked Bella is peeing in her jeans.

Watch Bella Bound And Desperate To Pee


Filed under: Desperation and Female Desperation and Ineed2pee and Jeans Peeing and Jeans Pissing and Movies and Peeing and Pissing and Pissing In Pants and Pissing Movies and Pissing Videos
Posted on 10.09.10
Comments: 2 Comments


Tags: Bella Ineed2pee, Desperate To Pee, Female Desperation, Ineed2pee, Jeans Peeing, Pissing Movie, wetting