Vipissy brings us three lesbian peeing movie and picture sets. We start off with the wonderful Quinn Lindemann and Ella Rosa. We join them on the couch with these two hotties kissing. They are so horny and Ella really needs to pee she sits over Quinn and pisses all over her. Quinn is still in her clothes so they are instantly soaked and clinging to her. The warm and wet fabric looks so sexy. She strips of and it is her turn to piss. Ella is so horny that she starts to lick pee from Qiuins pussy then the wet fun really begins. Quin makes Ella cum with piss and then it is her turn to be squirting piss. They finish off playing with their piss puddles until they are fully dripping in pee. A super wet lesbian piss with two hot ladies. See Quinn Lindemann and Ella Rosa Pee Here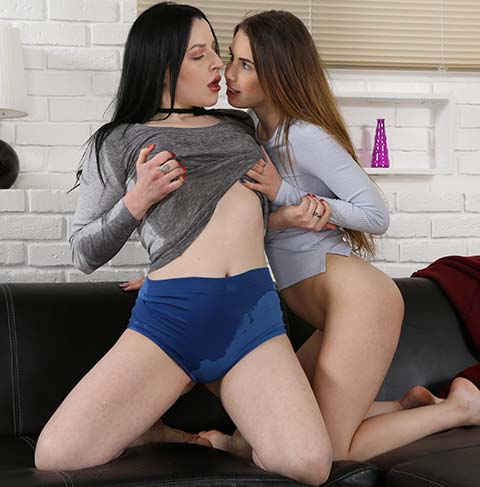 Next up we have Claudia Macc and Sweet Cat. We start with a photo shoot in this Vipissy movie. Sweet Cat is posing and getting her photographs taken. We can see that she is full of pee and standing there she is getting more and more horny. In no time she is filling a vase in pee and then the fun begins, there are dildos piss drinking peeing orgasms and of course piss soaked hair this is one hot and wet lesbian piss movie. See Claudia Macc and Sweet Cat Pee Here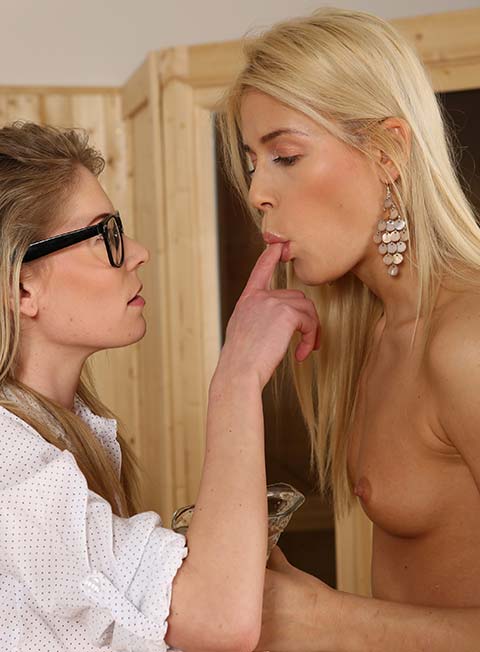 Last up we have Lady Dee And Angel Wicky. The story from Vipissy goes like tis "Sexy blonde Angel Wicky is reading when her cute friend Lady Dee enters the room with other ideas! She immediately takes off her denim hotpants and pisses all over Angel's tank top before licking her own juices. Angel's perky tits look fantastic underneath the wet look tank top and Lady Dee can't wait to get her lips wrapped around Angel's nipples! Afterwards, Angel takes off her tank top and these horny girls suck even more of Lady Dee's golden piss out of it and kiss too! Angel strips completely naked and with Lady Dee lying on a glass coffee table, Angel proceeds to soak her back with her own juices. Soon both girls are naked and Angel licks Lady Dee's pussy while pulling apart her pussy lips with her fingers. Lady Dee fires a stream of piss up into the air and not only does Angel enjoy a mouthful of piss, but Lady Dee gets self-soaked in golden piss. Angel then lays back on the sofa and enjoys some pussy licking action of her own. Lady Dee works her clit with her tongue and also drinks Angel's pee! These gorgeous girls then share a purple vibrator, which Angel uses first while being soaked in even more golden showers. Lady Dee soon gets her turn as she eagerly awaits some more pussy play and both girls get each other off before they finish this fantastic watersports scene by collecting their piss in a glass bowl and drinking their juices!" See Lady Dee And Angel Wicky Peeing Here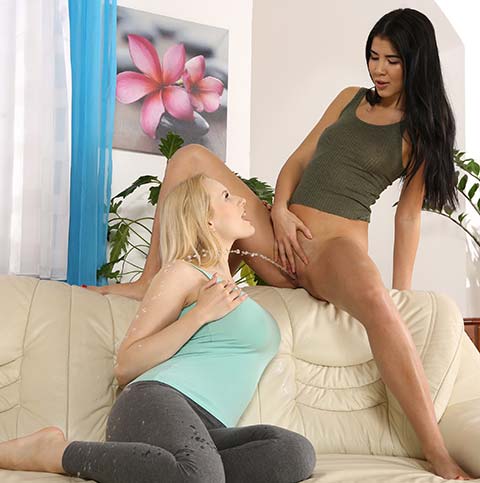 Filed under: Babes Peeing and Drinking Piss and Lesbians Peeing and Movies and Peeing and Pissed On and Pissing and Pissing In Vagina and Pissing Movies and Pissing Videos and ViPissy
Posted on 04.21.17
Comments: None


Tags: Angel Wicky Vipissy, Claudia Macc Vipissy, Ella Rosa Vipissy, Lady Dee Vipissy, Lesbian Pissing Video, Lesbians Peeing, Piss Drinking, Quinn Lindemann Vipissy, Sweet Cat Vipissy, ViPissy, Vipissy Movie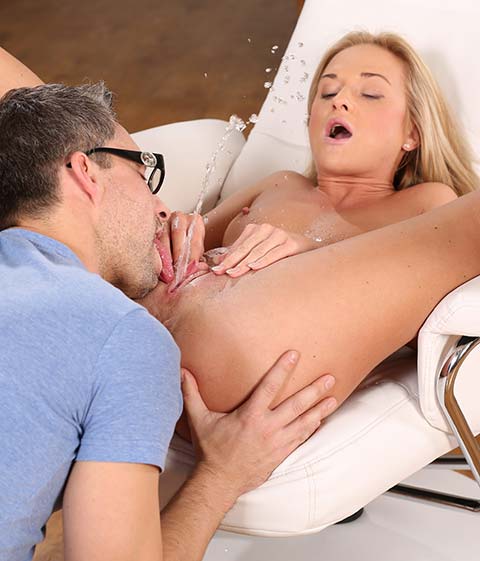 From Vipissy we have some couple peeing. I don't post these often as im not sure how many people like the female and male pissing action, let me know in the comments if you would like to see more. We have had a couple previously in Couples In Lovely Piss play and Antonia Sainz From Vipissy We start off today with the very sexy Vinna Reed. The story from Vipissy goes like this "It's the first day on the job for Vinna and she is already demonstrating just how ambitious she can be. Set on success, she arrives at the office ready to show off her concept to her new boss. Making her wait while he finishes his conversation on the phone makes Vinna a little more driven. She's not ready to be kept waiting, and she makes an abrupt choice that makes her boss realize that maybe his call can wait. He's in for a surprise as his sexy assistant gets bolder by the second, first revealing that she may have forgotten an important piece from her wardrobe, and then ruling it out as an accident. She climbs to his desk and spreads her legs open, moving to phase two of her plan. As Vinna begins to pee, he is perplexed as to how she has tapped into one of his innermost desires." a very wet and mess piss scene but a lot of fun to watch as they both get into drinking each other's pee. See Vinna Reed Peeing Here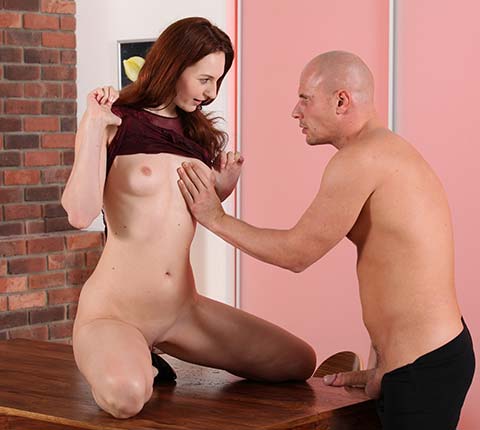 Next up we have Ariadna. The story goes "Stunning redhead Ariadna walks into the dining room and surprises her man in a sexy sheer bodysuit before climbing onto the wooden table, and showing off her delicious pussy. This is a real treat for such a boring time of the day, and Ariadna laughs as she gets turned on by the feeling of her panties rubbing against her pussy. Ariadna sprays her golden piss all over the table, and gets herself licked hard and fast by her guy. Pissing all over this feisty redhead, she turns around and starts to suck cock and gets her pussy fucked too. After she bends over to get fucked doggy style, Ariadna pees all over his cock. The pair piss into a vase and she guzzles it down before taking a cumshot and yet another stream of piss into her pretty little mouth!" Watching a redhead pissing and drinking pee is great. See Ariadna Peeing Here

Last up in this couple peeing spectacular we have . The story goes "A little bit of wine among friends opens the door to some curiosity about what Doroty has experimented with. Her reply doesn't come in the form of an answer, but she admits, with a clear offer that she has never tried pissing foreplay. Although his question is not given a direct answer, Doroty's friend is much obliged by her response and together they venture into the world of pissology. Doroty demonstrates how serious she was about her offer with an exquisitely powerful preface to her pissing abilities. She has plenty of great moments, pissing doggy style with her friend gathering and rubbing her pee over her body as she keeps the pissing going. She also allows him to have his share of the action, opening wide as he pisses into her mouth. Doroty closes things off by drinking from a goblet that she overflows with a powerful piss." wet and fun to finish off. See Doroty peeing here


Filed under: Babes Peeing and Couples Peeing and Drinking Piss and Peeing and Pissed On and Pissing and Pissing In Vagina and ViPissy
Posted on 02.23.16
Comments: 5 Comments


Tags: Ariadna Vipissy, Doroty Vipissy, Piss Drinking, Pissing Pussy, soaked in piss, Vinna Reed Vipissy, ViPissy
From the wonderful Vipissy we have three great lesbian peeing scenes. We start off with Jessica Malone and Lindsey Olsen. The story goes "Jessica and Lindsey are starting to get intimate when Lindsey declares that she needs to pee. Jessica is all for it and positions Lindsey's leg for a clear shot into a glass. Lindsey, a true enthusiast, showers Jessica with yeses from the start. Down on her knees, she gets pissed on her back by Jessica, taking another piss after Jessica rubs and licks her sweet spot. She pauses several times, allowing Jessica to capture some in her hands. Lindsey's enthusiasm builds more intensely after she fetches a rubber dildo for Jessica to bestow upon her. She gives the toy a break to pee again, laughing happily as she fires a stream straight at Jessica's mouth. Jessica is caught off guard, but Lindsey reels her back in with her playful and nurturing manners. Later the girls take take part in peeing simultaneously, with Lindsey standing and Jessica laying on a square seat. The girls are both greatly amused as they proceed to licking up the seat. They wrap things up with a dual-tip toy and Jessica taking an 'in and out' and 'stop and go' rhythm with Lindsey as amused as ever." wonderful and wet lesbian pissing these two hotties really do know how to get each other off. See them pissing here.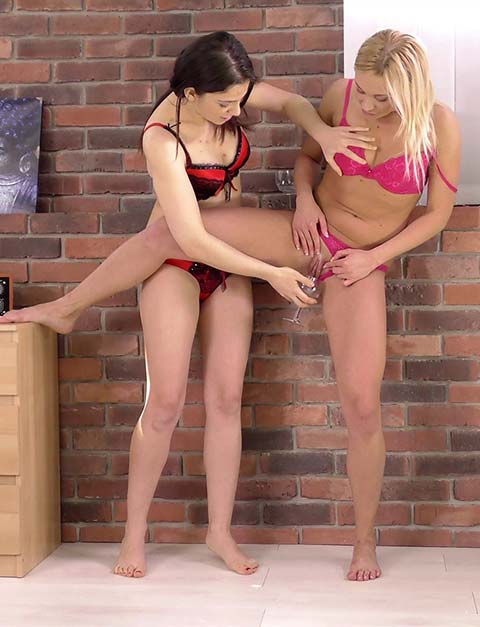 Next up from Vipissy we have Jasmine Webb and Bailey. The story goes "Miss Webb's class is in session, and sex education has never been…Well, so sexy. Her curriculum emphasizes on using props to get her students the best hands on experience they can get. With not enough time in her class day, she denies Bailey an opportunity to leave her class to pee. Her desire to teach is pushed to new heights when her sexy student takes a piss – quite appropriately for her – as she demonstrates to Bailey where her pee hole is. Watching Bailey clean up her piss from the floor, Miss Webb is enchanted by Bailey's good looks. Soon the class jumps into the advanced course, teaching Bailey new words and proper procedures. Bailey is a godsend of a student, and she enjoys her teacher's energetic personality. She can't help but smile at Miss Webb's straightforward approach to teaching. Her encouraging words make it much easier for Bailey to excel at everything that she is asked to do and more. Miss Webb congratulates Bailey with an A+ for her understanding of her material and innate ability to pee." This is one class that we would all want to be part of. See the wonderful lesbian peeing here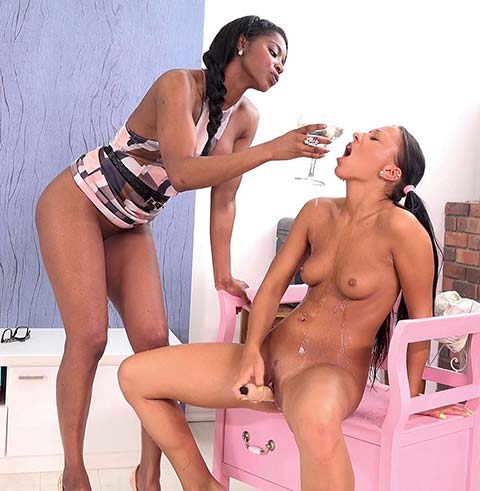 Last up we have Antonia Sainz and Oprah the story from Vipissy goes like this "The peeing action opens up with Oprah pissing through her panties with Antonia licking at them. With her panties partially pulled down, Antonia brings them back up to pee through them too. Both girls pee into a large wine glass and pour it on themselves, over their bodies, and onto their tongues. In the next segment , Oprah stands over Antonia with one foot on the sofa, flaunting her beautiful body, dousing her with a refined stream. Before Oprah fills up the glass one last time, we get a great shot of Antonia on her knees peeing straight back into the glass. Oprah holds the glass below Antonia expecting her to pee downwards and adjusts accordingly." Some lovely panty passing and lot of warm pee. See this lesbian pee scene click here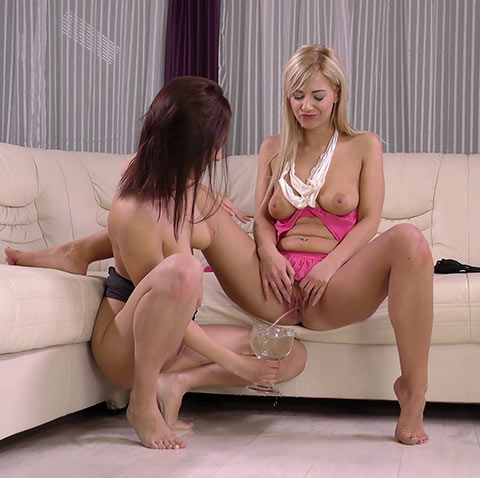 Filed under: Babes Peeing and Drinking Piss and Lesbians Peeing and Movies and Peeing and Pissed On and Pissing and Pissing In Vagina and Pissing Movies and Pissing Videos and ViPissy
Posted on 09.20.15
Comments: 1 Comment


Tags: Antonia Sainz Vipissy, Bailey Vipissy, Black Chick Pissing, Jasmine Webb Vipissy, Jessica Malone Vipissy, Knicker Wetting, Lesbian Pissing Video, Lindsey Olsen Vipissy, Nude Peeing, Oprah Vipissy, Panty Pee, Piss Drinking, Pissing Movie, Skirt Peeing, ViPissy, Vipissy Movie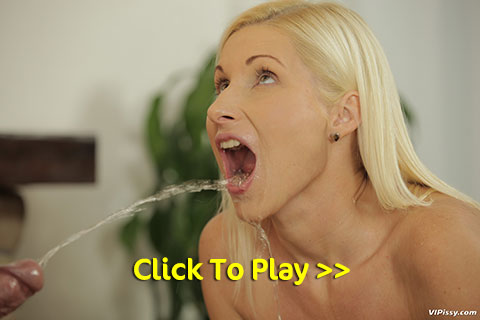 From Vipissy we have three movies with sexy couples peeing. We have had lots and lots of lesbian peeing from Vipissy but not so much with males and females. If you love lesbian peeing check out Very Wet Lesbian Pissing Vipissy Lesbians Peeing Lesbian Pissing Threesome Vipissy and Sexy Lesbian Pissing From VIPissy. but if you want to see some warm and wet couple action here we are. We start off todays Vipissy peeing feast with the lovely Vanessa Hell. Vipissy has this written about the movie "Blonde goddess Vanessa Hell has been giving her boyfriend dirty thoughts all morning and he's ready for some action. When Vanessa leaves the room, her man quickly dumps out her tea and replaces it with a mug full of his fresh piss. It doesn't take long for Vanessa to realize that the fluid she's gulping down is not the herbal beverage she thought. Pleasantly surprised, Vanessa accepts the not-so-subtle hint and pulls her hot pink thong aside to fill her lover's mug with her own aromatic juices. After swallowing down more of the tangy concoction, Vanessa drops to her knees and begins sucking her boyfriend's cock, luring another stream of golden pee out with her lips and tongue. The liquid showers the blonde's face as she fills her mouth and spits it back out onto the erect human fountain. After slurping up puddles of piss from the coffee table, Vanessa bends over for a deep fuck in her cum craving pussy. Plenty more golden showers and carnal pleasures are in store before the naughty piss vixen is completely satisfied. Never before did Vanessa realize just how sexy and erotic an unbridled exchange of hot urine could be and now she's absolutely hooked." it is great to see Vanessa Hell get soaked in pee and the pounded her blonde hair really does suit being soaked in pee. See Vanessa Hell Peeing Here.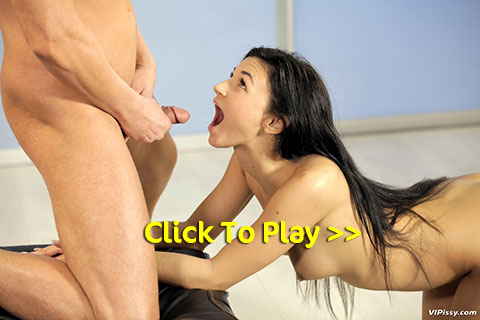 Next up we have Adele. The Vipissy story goes "Eager little Adele comes in from the cold weather to find her boyfriend lounging about the house. She is little for words, and her flirtatious nature takes over, peeing into a glass in front of her boyfriend. Adele is the girl that goes out of her way to please her man, letting him lay back as she gives him some outstanding attention until he gets on his feet to give something back. He helps Adele keep her legs up high as she pees into the air. After some peeing from him and some more dick sucking by Adele, she finds herself alone, peeing solo before slipping back into her sweat pants as she leaves the room." I just love how much she is enjoying the piss, she drinks it down and then has some great pissing sex. See Adel Peeing Here.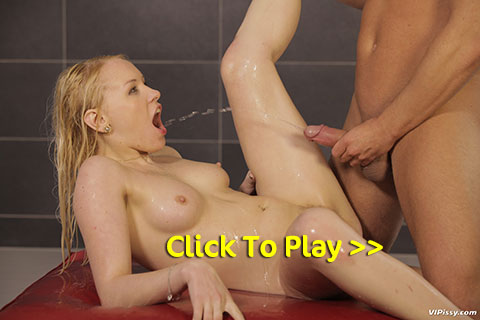 Last up we have Lola Taylor. Vipissy has said this about the movie "Little Lola Taylor has a big appetite for cock. There's less peeing from our female starlet here than her male companion, but this leaves a lot of room for her oral abilities. She is the first to pee, and unfastening her velcroed one piece lingerie reveals a well maintained patch of beautiful blond pubes. Soon she is on her knees, taking on a formidable amount of piss into her mouth. She lets her partner finish peeing and then begins her unflinching assault on his dick. There's a brief moment of separation and then the ensemble continues. Lola rests upon the red seat, again taking piss into her mouth, but this time clearly swallowing on several occasions. Lola presses on her own peeing, spreading her legs as she showers her partner. She takes another dose of oral cock- now from above- proceeds to riding her partner, and pauses to take a sexy piss on him from her dominant position. Lola is still going strong before finally relaxing on the seat to pee into a wine glass." Super pissing action from a little hottie. See Lola Taylor Peeing Here


Filed under: Babes Peeing and Drinking Piss and Movies and Peeing and Pissed On and Pissing and Pissing In Vagina and Pissing Movies and Pissing Videos and ViPissy
Posted on 03.02.15
Comments: 2 Comments


Tags: Adel Vipissy, Lola Taylor Vipissy, Peeing Movies, Piss Drinking, Pissing Movie, Pissing Movies, Pissing Pussy, Vanessa Hell Vipissy, ViPissy, Vipissy Movie
From Vipissy we have a hot threesome pissing. I think Vipissy is getting better and better by the week and this movie is wonderful. We start off with Alexis Crystal and Lollypop in some wonderful lesbian action. Lollypop is great and you can see her in the last Vipissy lesbian post we have had Sexy Vipissy Lesbians Teens Peeing These two really do enjoy each other's body and soak themselves in each other's piss, their is soaked clothes pissy pussy licking and pee drinking they look so wonderful dripping in piss.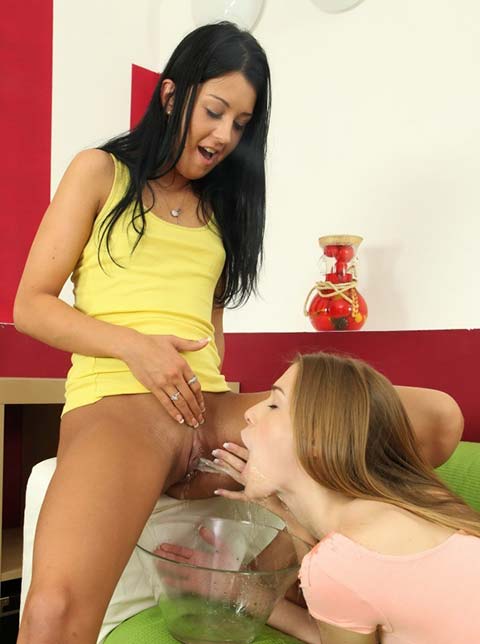 The story from Vipissy goes "Best friends Lollypop and Alexis share a fetish for hot piss and golden showers. They often indulge in some wet and kinky action together. Knowing they have the house to themselves for a while, the dirty duo get right to it, exchanging pee-tinged kisses and gulping down rivers of fresh piss straight from the source. Alexis' boyfriend is due home shortly and he's excited to join the naughty girlfriends for the first time. He has always wondered what it would feel like to pee right into a hungry mouth, and of course he's fantasized for a long time about how Lolly's lips would feel wrapped around his cock. He's about to find out the answer to both of his questions. As soon as he arrives home, both girls drop to their knees and take turns catching his golden nectar with their waiting mouths. Dripping with a mixture of everybody's tangy piss, Lolly and Alexis make a gorgeous pussy stack that no guy can resist. Both horny babes get their fill of hard cock pounding their pee-soaked twats and are once again feeling the urge to relieve their full bladders. No inch of bare skin is safe from their streams of hot piss. Cum and urine flow in this steamy threesome until all three are happily exhausted and glistening with golden pee."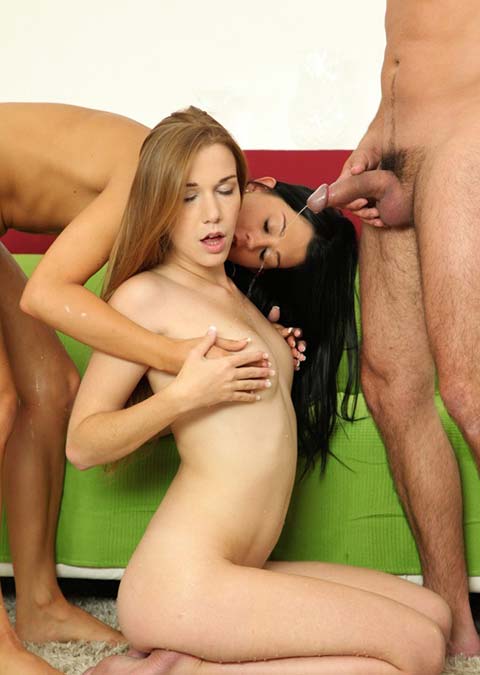 They finish there lesbian pee make out and then the threesome action really stats. They kneel down and drink some piss and then the sex starts, there is fucking and pissing and licking this Vipissy peeing movie has it all. Let's hope we have Alexis Crystal and lollypop back for some more pissing action they really do get into it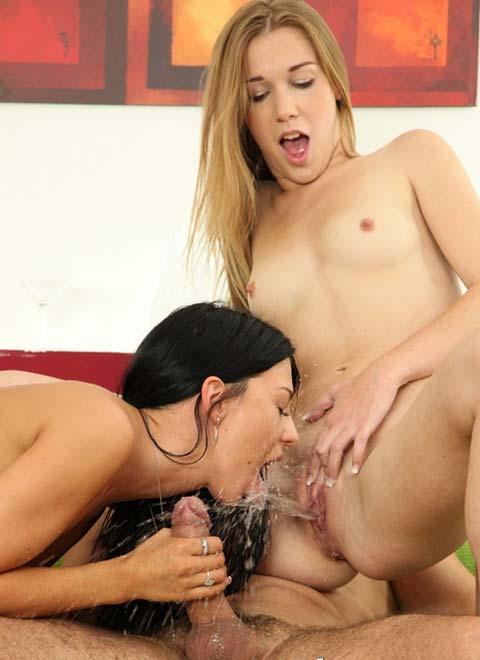 See The Threesome Pissing Movie Here

Read a Vipissy Pornsite Review


Filed under: Babes Peeing and Drinking Piss and Lesbians Peeing and Movies and Peeing and Pissed On and Pissing and Pissing In Vagina and Pissing Movies and Pissing Videos and ViPissy
Posted on 09.03.14
Comments: 4 Comments


Tags: Alexis Crystal Vipissy, Lesbians Peeing, Lollypop Vipissy, Piss Drinking, Piss Movie, Pissing Movie, Pissing Movies, Pissing Pussy, shaved pussy peeing, Threesome Piss, ViPissy, Vipissy Movie
From VIPissy we have some more great pissing movies. We have had the pictures and short pissing trailers of a couple of them but now we have longer, bigger and better. We start off with Whitney Conroy and Paula Shy aka Christy Charming. We have had the pictures in Sexy Lesbian Peeing From Vipissy but today we get to see more. This has to be one of my favourite lesbian pissing movies, these two love piss they drink it suck it and well just get soaked. Wet hot nude lesbians what more could you ask for in a lesbian pissing movie. See Whitney and Paula in the lesbian pee movie here.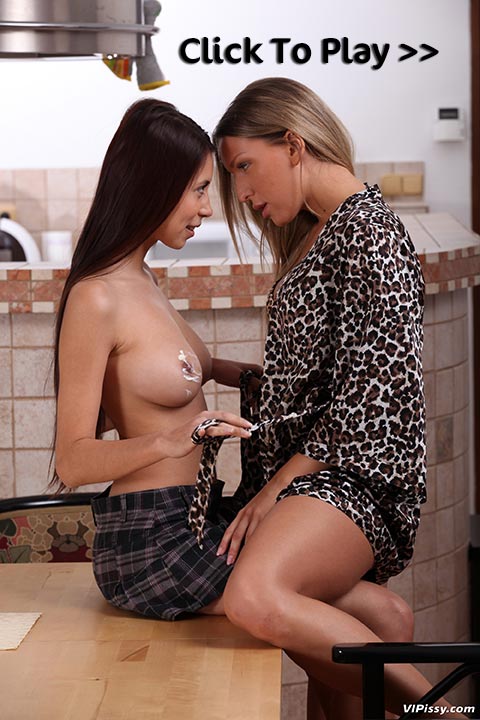 Next up we have Zena Little. We haven't had the photos or movie here before and it is a shame, this is one hot couple piss. Zena is one sexy lady and this is a great piss movie Zena starts out reading a book, her boyfriend comes over and starts to pee on her. He soaks her top and then she starts to drink his piss. After finishing her piss, he licks her out while she pisses on herself and then well it turns into a very wet hardcore pissing movie. She loves piss and has such a good time in this couple piss movie. See Zena Little's Pissing Movie Here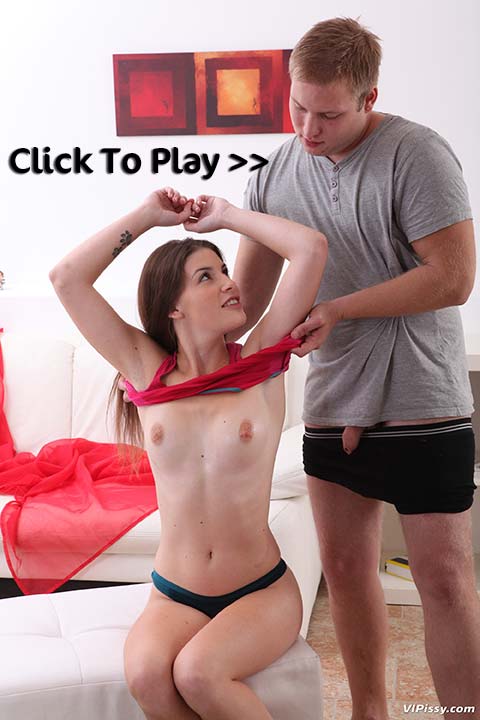 Last up we have hairy lesbian piss. We had the pictures and trailer in Lesbians Peeing from Vipissy and now we have the lesbian pissing movie. Once again this is one hot lesbian pee with the added bonus of a hairy pussy. There is something wonderful about seeing pee drops caught in the bush and in this pissing movie Loreen is all to happy to lick them off. Once again these two love piss and the movie is one wet and hot experience. See the hairy lesbian pee movie here.


Filed under: Babes Peeing and Drinking Piss and Hairy Pussy Pissing and Lesbians Peeing and Movies and Peeing and Pissed On and Pissing and Pissing In Vagina and Pissing Movies and Pissing Videos and Self Pissing and ViPissy
Posted on 06.28.14
Comments: 1 Comment


Tags: Beth Vipissy, Hairy Pussy Pissing, Lesbians Peeing, Loreen Vipissy, Paula Shy Vipissy, Piss Drinking, Pissing Movie, Pissing Movies, ViPissy, Vipissy Movie, Whitney Conroy Vipissy, Zena Little Vipissy