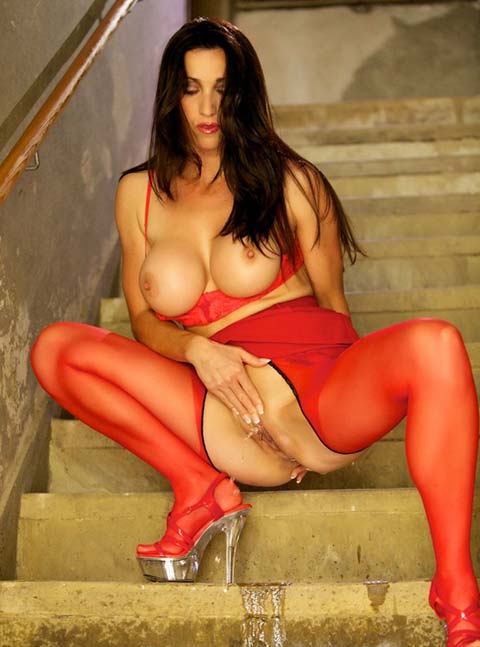 Its been a long time since we have a post featuring the sexy Miss Hybrid. Miss Hybrid Really is one sexy woman and to see her pee is just wonderful it is just a pity that peeing is a small focus to her wonderful website. First up we have her in her red lingerie on the stairs we have had the same location in Miss Hybrid Peeing Again. Today to start she poses and shows off her lovely shaved pussy, she stands there and starts to piss her piss stream is golden and her pussy has a wonderful sparkle as she is pissing. By the time she finishes peeing the stairs are soaked. See Miss Hybrid Peeing On The Stairs Here.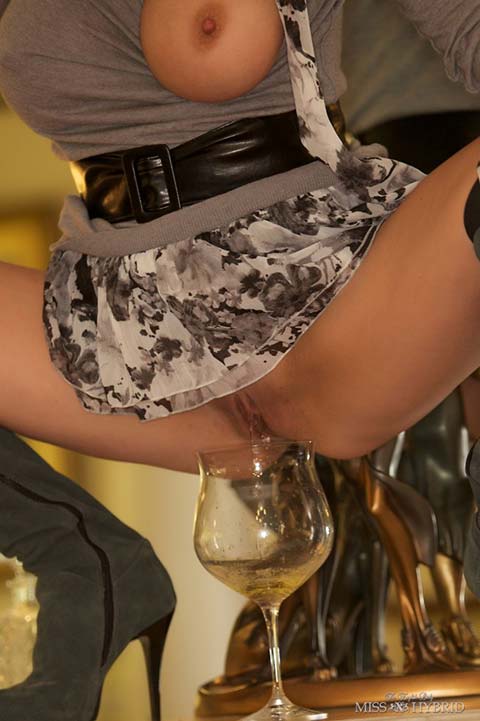 Next up we have her inside and posing in a short skirt, she bends over and flashes her panties she really is being cheeky. She strips her panties off and flashes her pussy and then when we are thirsty she squats over a glass and starts to pee. Her pee is lovely and golden and I bet some would love to drink her golden nectar. See Miss Hybrid Filling A Glass With Pee Here.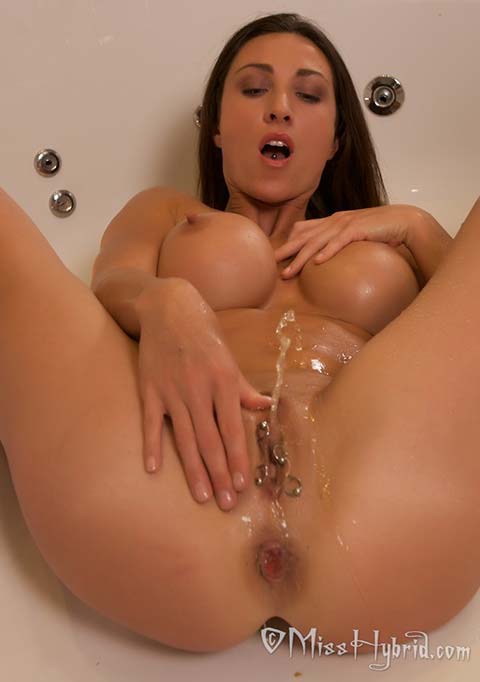 Last up we have Miss Hybrid in the bath and who wouldn't want to play with her in the bathroom she really does look so playful and her breasts are wonderful. After giving us a strip show she holds her crotch, squats down in the bath and releases her bladder. Her piss sprays out and splashes in the bath and on herself, her beautifully tanned body is glistening in her piss, what a wonderful position she is in. See Miss Hybrid Peeing In The Bath Here.