From Peehunters we have a pissing movie and some peeing pictures. I think this is the first time we have had a Peehunter's post. We start off with the peeing movie starring a lovely hottie. She walks into the bathroom in a dress and has her hand holding in her crotch looking a little desperate to pee she even bounces a couple of times. She really does look sweet and innocent and then she looks at the camera and pulls up her dress, she is not wearing any panties and we get to see her shaved pussy. She pulls her dress off and is naked with lovely bouncing breasts. She climbs into the bath and is ready to pee.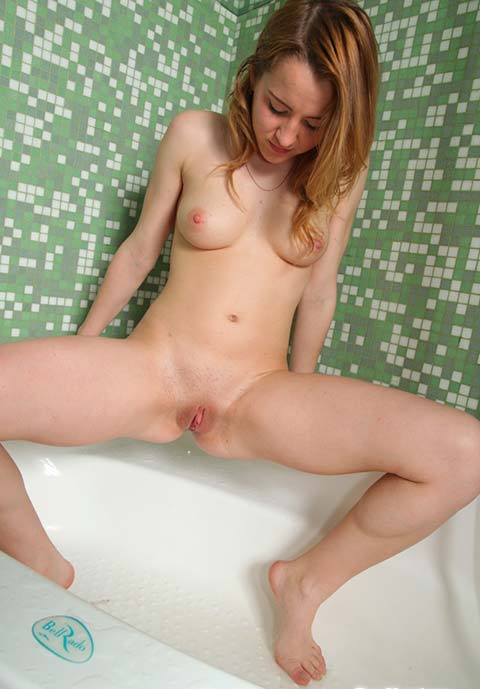 As she starts to pee in the bath and we have a wonderful close-up shot of her pussy peeing. Her pee stream starts off slow a few dribbles and then she opens her pussy we can see her pee hole and her pee starts to spray out such a sexy and messy bathtub pee i just love all the drips that are running down her legs. See the bath tub pee here.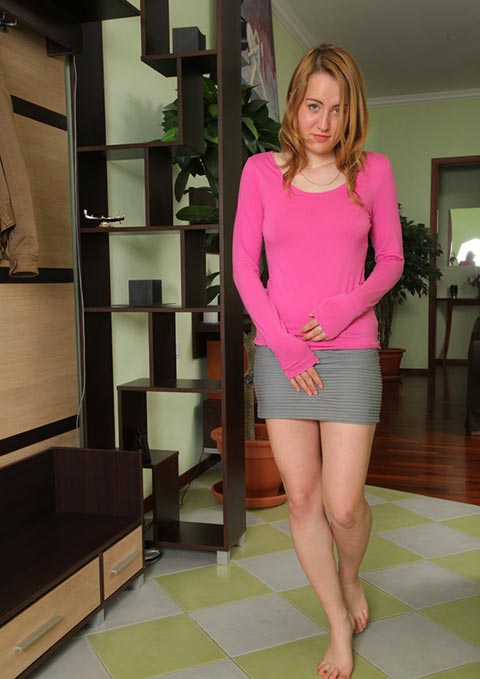 Next up we have the same peeing hottie this time she is in  a top and skirt and is desperate to pee she slowly strips off her dress and skirt till she is naked showing us her shaved pussy and lovely breasts she holds her crotch and then squats ready to pee. She opens her pussy and starts to pee on the floor, her pee is splashing on the ground making a wonderful puddle, she keeps on peeing and her pee is running down her bum crack too I do love a messy peeing. She finishes pissing on the floor and we get a last shot of her wet pissy pussy what a great sight. See the pissing on the floor pictures here.