From Wetting Her Panties we have the lovely Kayla Louise. We have had this panty peeing hottie previously in Kayla Louise Panty Peeing Kayla Peeing In Her Yellow Panties Knicker Wetting With Wettingherpanties Kayla and Kayla Desperate And Peeing In Her Panties. Today she is in light blue underwear and a tight white singlet with no bra on. She is desperate to pee, she is holding her crotch and squirming around such a sexy sight. She grabs her crotch one last time but she can't hold on she is just to desperate to pee.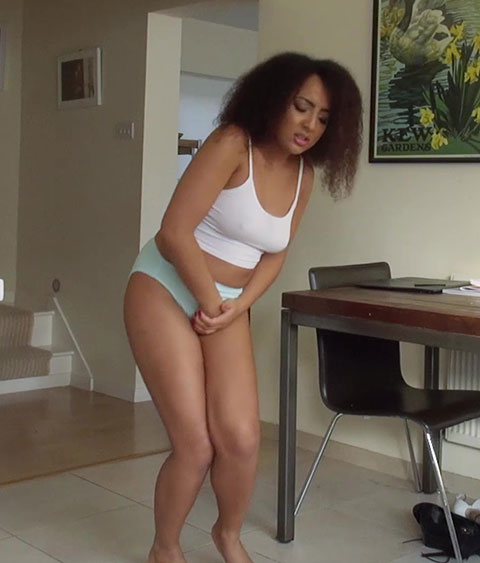 She is standing in the kitchen with her panties pulled tightly against her pussy and she starts to pee. The first drips of pee flow out and then the big stream starts. As she is pissing her panties are getting saturated she keeps on going she really was desperate and full
Her pee is flowing through her panties and splashing on the floor, the sides of her legs have pee drips running down them, this is a great panty pee. She finishes peeing and her panties are soaked. She looks down at her piss soaked panties and we get to see that they are nearly see through as they are clinging to her pissy pussy. A super sexy female desperation and panty peeing scene from Wetting Her Panties.
See Kayla Peeing Her Panties Here