Today we have a panty pissing movie from a new website Miss Piss. It is the first time we have had a post with her here but her site Miss Piss has been up and running for quite a while. We start todays pissing movie with her sitting in a chair outside. She is wearing white cotton panties that are tightly encasing her crotch. She rubs her hand over her cotton covered crotch and then the first drips of piss start to soak into the fabric.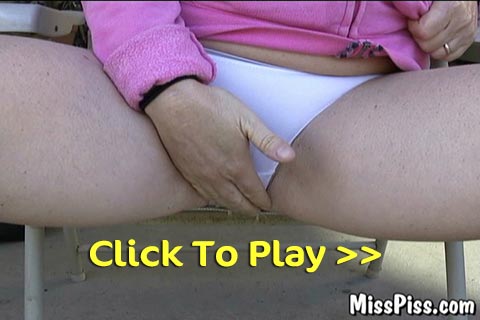 She has started pissing in her panties and as she is pissing she is rubbing her panties feeling the lovely warmth as her piss cascades through the white fabric. We are in slow motion so it is a lovely sight to dee the rivers of piss flooding out.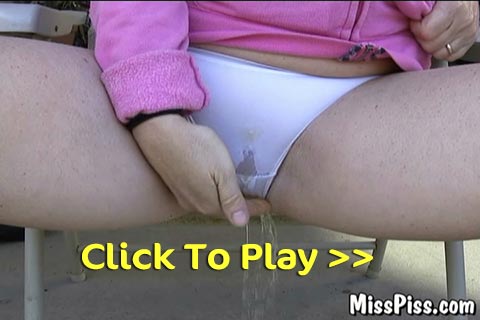 She keeps on pissing her panties they are soaked and we can see the lovely light golden colour of her piss. What a piss flood it is, she really seems to enjoy pissing and feeling the warmth and when she finishes pissing her panties they are clinging to her pussy fully soaked. A wonderful panty pee from a fun lady. If you would like to see more from Miss Piss let me know in the comments.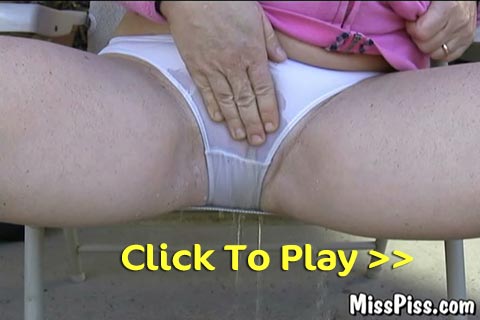 See Miss Piss Peeing Her Panties Here