From Ineed2pee we have the wonderful Agatha we have had this hottie peeing for us previously and if you have missed them check out Three Desperate Pissing Ladies From Ineed2pee and Agatha Delicious Desperate And Pissing In Pants.  Today Agatha is desperate and locked in the laundry room with you. She is looking great in her acid wash jeans and tight top accentuating her big breasts. She starts to grab her crotch and is really enjoying teasing us with her desperation.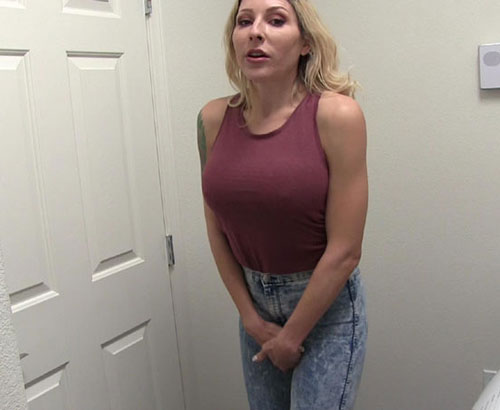 She is really trying to hold on and her hand is jammed into her crotch. She is just to desperate to hold on and starts to pee her acid washed jeans are the perfect fabric to pee in. They are so tight and when the first drips of pee starts to flow they are instantly wet and she legs are soaking. Her piss stream grows and her jeans are getting more and more soaked.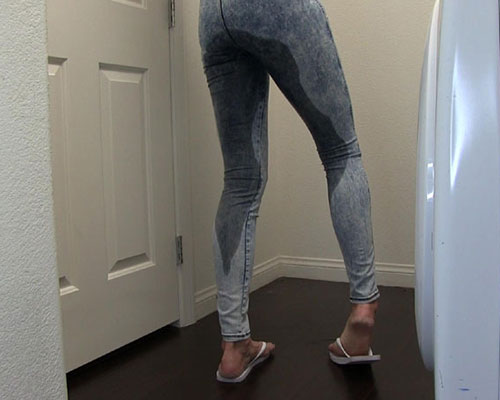 Agatha is pissing herself in front of us and she is soaking wet. She looks great in her piss soaked jeans and when she finishes peeing she slowly pulls the piss soaked denim jeans down and we get to see her panties. She is feeling so horny and she starts to rub her pissy panties it's a pitty we don't get to see her pissy pussy but she satisfies herself through her panties and what a wonderful sight she is in her pissy panties.