From Real Wetting we have the wonderful Sara she is outdoors in her jeans and desperate to pee. We have had some great wettings with Sara in the past and if you have missed them check out Sara Peeing In Her Shorts outdoors, Peeing In Her Dark Blue Pantyhose, Sara Peeing In Her Pants and Jeans Peeing With Antonia And Sara. Today she is in tight jeans and desperate top pee she really is one sexy lady when she is desperate to pee.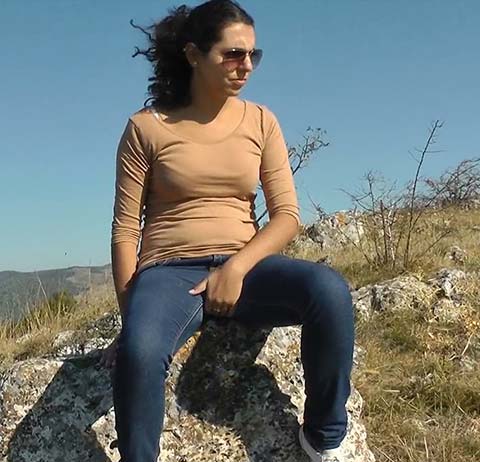 Sara is walking around in the hills enjoying the view, she finds some rocks and sits down. While she is sitting looking at the view with a light breeze blowing she feels the pressure of her bladder increasing. She needs to pee and as we have seen before Sara doesn't need a toilet to relieve herself, she is quite happy to pee in her pants. She grabs her crotch and then with her denim encased legs open stats to pee.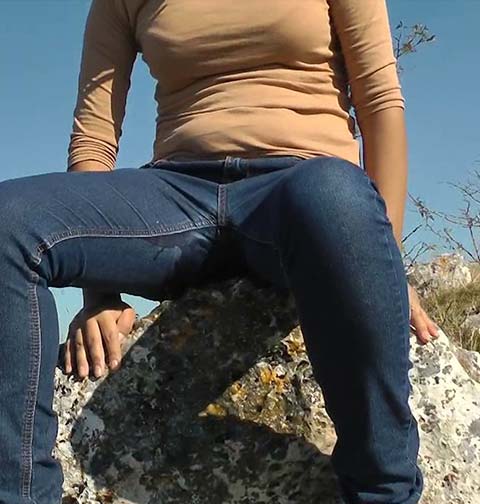 Sara has started to pee, her pee is soaking into the fabric giving a dark pee spot, now she has started there is no stopping and she fully releases. Her piss flows out soaking her jeans and the rocks she is sitting on. She finishes peeing, stands up and shows off her big pee stain . Another super jeans wetting from Real Wetting.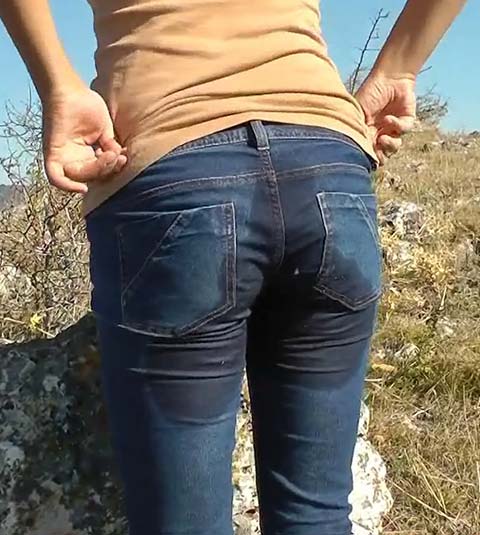 See Sara Peeing in Her Jeans Here