From FTV Girls we have the lovely Roxanna. This is the first time that we have had a peeing lady from FTV Girls and today we start off with a great big pee. We join Roxanna just off the street and she has been playing around she lifts up her top to show her small breasts and then she squats down. Look how lovely she looks. She lifts up her dress and exposes her pussy. She squats and smiles before starting to pee.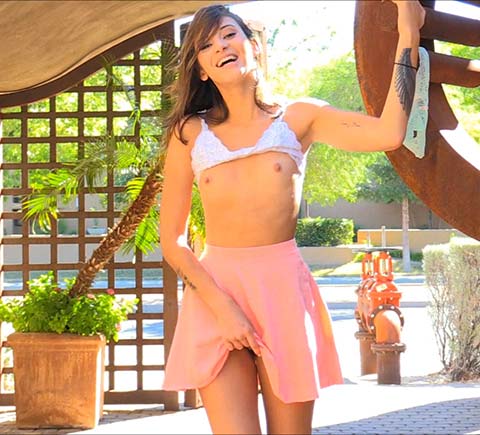 She starts to piss and the first drops flow out and then it turns into a big stream her pussy is exploding piss and it is splashing on the ground and creating a wonderful piss puddle.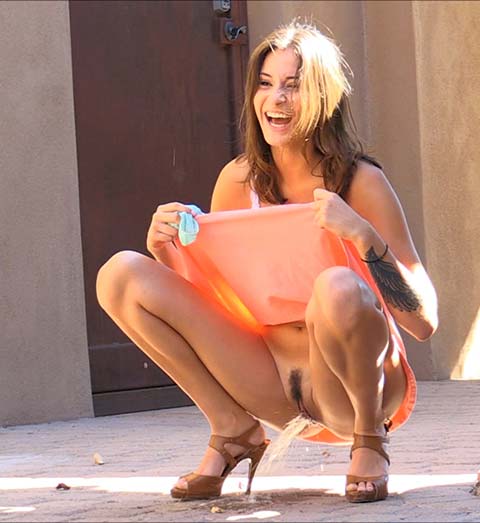 She keeps on pissing and it realty is a gusher. Just think how fast she would soaked jeans and panties with a stream this big. She keeps peeing and the hair on her pussy is catching her piss drips. The stream slows and then stops and she shakes herself a little. There are some drips of piss running down one bum cheek and her shoes have a few pee splashes too. Just look how happy she is now she has had a big piss.