From Real Wetting we have the lovely Sara. She is in the playground playing on a swing. She is in her tight blue jeans and you can see that the waist band is pushing into her bladder. She looks so lovely in her jeans sitting on the swing. Sitting like she is with her jeans pushing into her bladder must be making her more and more desperate to pee. She stands up the pressure must have been making her to desperate and then she loses control and starts to pee in her jeans.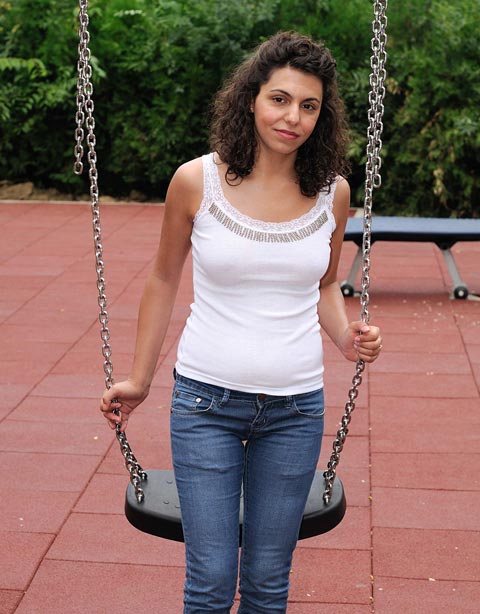 Sara is standing and peeing her jeans in a playground, you can see as her jeans turn from light blue to dark as her pee soaks the denim. She keeps peeing and you can see the wonderful shine of the denim it is slick with pee I love jeans peeing and a public jeans pee is great. Sara is soaked her jeans look wonderful though and then she sits down in the swing what a cheeky girl.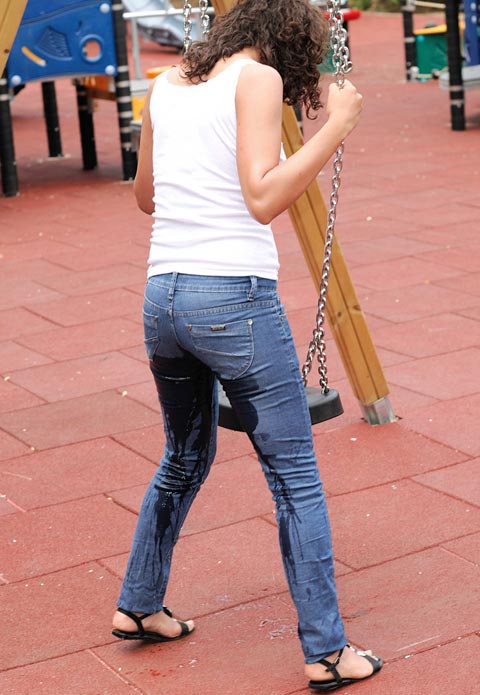 Sara has been peeing in her jeans and now she is sitting on the swing in her tight piss soaked jeans and then she starts to swing. This really is great she loves the feeling of her wet jeans. Real wetting have some great movies and you can see that the lovely stars over there love wetting and female desperation. Here we have Sara she has peed in her jeans and now she is happily swinging in the playground what could be better? Well I guess if we say her wet knickers but that is for another day.