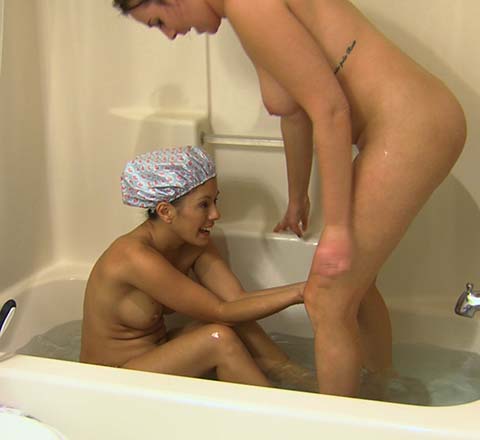 Today we have some great peeing action from HD wetting. We start off with the lovely Nikko and Alisha. We have had these two hotties previously in Pissing On Nikko Alisha And Nikko From HD Wetting Alisha And Nikko Bondage Pee Movie and HD Wetting Lesbian Panty Pee. Today they are in the bath tub, they are nude and making out. Alisha stands up and showing her shaved pussy she starts to piss. We get a great shot of her pissing pussy splashing the camera and then she gets back into the bath and continues making out with Nikko. See Alisha Pissing In The Bath Here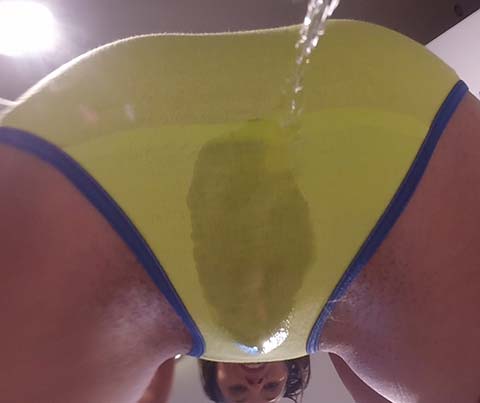 Next up we have Nikko topless and in yellow panties. She is desperate to pee and has a plan, she has laid out a camera and still wearing her panties she squats over it and starts to pee on the floor. pee drips appear in the yellow fabric and then the little pee drips turn into a flood and she has piss splashing all over the camera. A great point of view piss. It really is as if she is peeing on us. See Nikko Peeing Over The Camera Here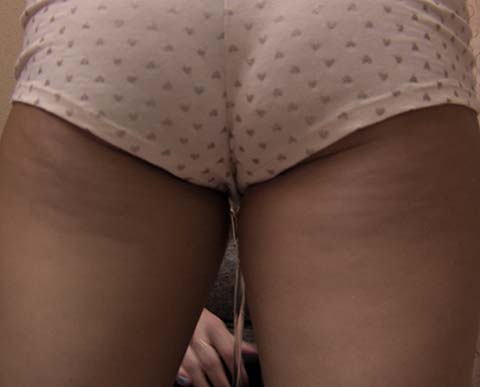 Last up Nikko is desperate to pee but Alisha is on the toilet. She pleads for her to finish but as we know Alisha is vindictive and makes Nikko pee in her shorts in front of her. We get to see as Nikko starts to piss and she has pee flowing through the crotch and then it is splashing on the floor and soaking her feet a nice shorts pee from HD Wetting. See Nikko Peeing Her Shorts Here
Related posts:

Filed under: HD Wetting and Knicker Wetting and Lesbians Peeing and Panty Pee and Peeing and Pissing and Pissing In Shorts
Posted on 05.07.16
Comments: 1 Comment


Tags: Alisha HD Wetting, HD Wetting, Knicker Wetting, Nikko HD Wetting, Panty Pee, Panty Peeing, shaved pussy peeing, Shorts Pissing, wetting
1 Comment »
Someone please tell me what's so good about HD Wetting these days? All the girls act as if they're no more intelligent than a plastic carrier bag.

Comment by Pip — May 8, 2016 @ 6:06 pm
RSS feed for comments on this post.
Leave a comment