Real Wetting brings us a great swimsuit peeing for today. For some reason swimsuit and bikini peeing is rare so it is always great when we get one. If you have missed some of the previous one we have had here check out Peeing In Bikini With Natalie, Peeing In Her Bikini From Real wetting, Peeing In Her Bikini and Peeing In Her Swimsuit At The Beach. Today we have Claudia she is in a tight two piece suit and is out in the fields.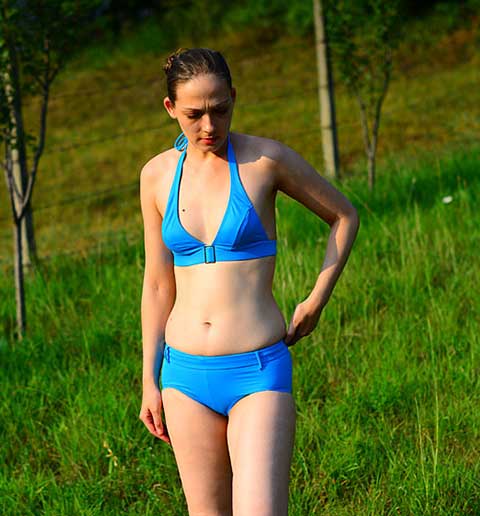 She is in the sun lying on a bench soaking up the rays when she feels the need to pee. We know that Claudia is a girl who likes wetting so she stands up and enjoys the feeling of her bulging bladder. Her bikini briefs are cutting into her bladder making her more and more desperate as she enjoys the desperation feel a little longer and then bends over and starts to pee in her swimsuit.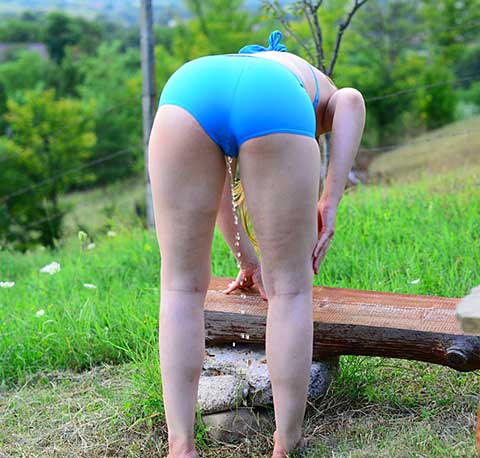 She is in the fields with no one around and has started to pee in her bikini. We can just make out the pee flow between her legs it then increases and there is a great pissy flow. The angle we have on these peeing pictures is a little off but that is so the movie can capture her swimsuit peeing perfectly. She pees some more and now there is a flood flowing from her crotch and running down her legs. The lovely warmth must be turning her on. She finishes peeing in her swimsuit and then looks down at the pissy mess. Super sexy bikini peeing from Real Wetting.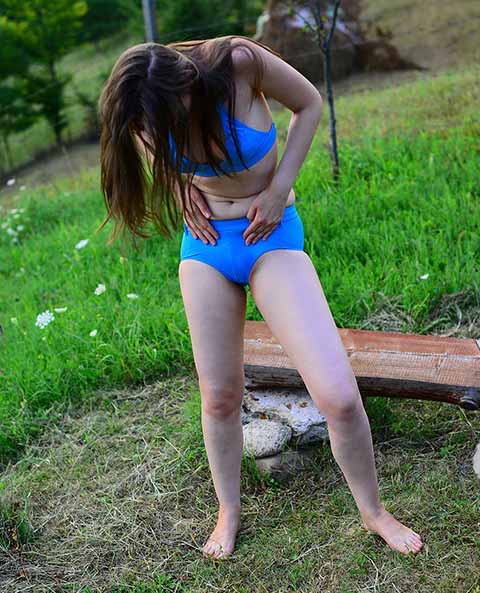 See Claudia Peeing In Her Swimsuit Here