From UK Flashers we have these great flashing and peeing pictures. It's not often that we get Indian peeing pictures so this is a great set from UK Flashers. She starts off showing her bum and then pulls down her pants to show her hairy pussy. I haven't seen the movie of this but I would assume that this location is not private. UK flashers love doing risky public flashing movies. Zarina from UK Flashers is playing around and then she squats down and starts peeing on the ground you can see her hairy pissing pussy so well and the hairs are grabbing lots of drops public pissing with and Indian who has braces and a hairy pussy just great. See Zarina Peeing Here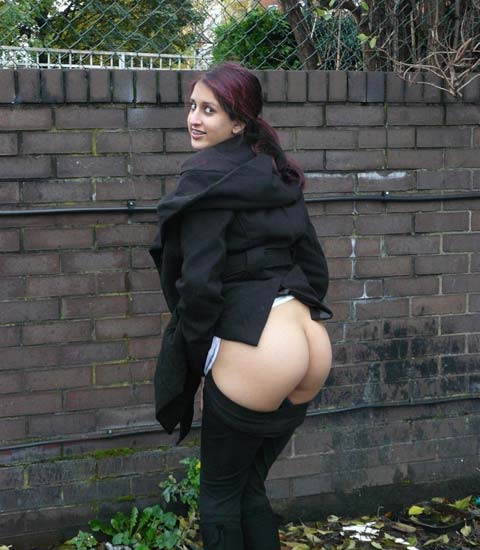 The next public pisser from UK Flashers we have is Emma Louise she is starring in two different locations. She is naked in the woods by the road. It's getting dark and she must have been getting a little cold she is squatting and then starts to pee you can see the flash is going off so I'm guessing that the cars going past behind her are getting alerted of the pissing in the woods going off. The nest location is by a road we don't see her face in these ones just her lovely slender body. She is flashing by the road and releasing her hot piss as cars go by she really does have a lovely piss spray. You can see her pissing pictures Here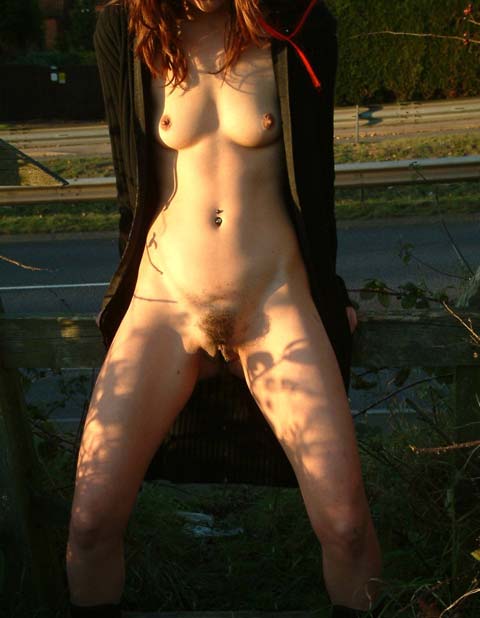 The last UK flashers public pissing we have is Jesse she really does look lovely, she is flashing outdoors and looks a little shy. She lifts up her dress to show her pussy and the she squats down she really does look a little nervous doing this maybe she is embarrassed as she knows people are watching her. Her piss stream starts off slowly and then increases in power till it is gushing out. I bet the sound it is making splashing on the ground is just great. Such a sexy pissed from UK Flashers. You can see her Pissing Photos Here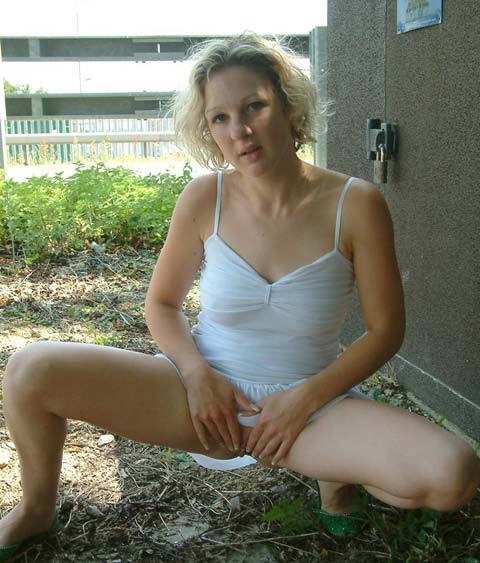 See The Photos Zarina, Emma, Jesse


Filed under: Hairy Pussy Pissing and Outdoor Pissing and Peeing and Pissing and Pissing Outdoor and Public Pissing and UK Flashers
Posted on 05.08.11
Comments: 4 Comments


Tags: Outdoor Pissing, Pissing In Public, Public Peeing, UK Flashers
Something different today, from UK Flashers comes these two public pissing movies. In the first one we are in the park with Isabel. She is showing her tits and has her thick knickers on, the knickers are so thick and seeing her like this with skirt hitched up her big breasts and thick blue knickers is just so sexy. She is in public too what can really be better well the quality I know but apart from that this is great. She is squatting with her panties on this is going to be a great panty pee.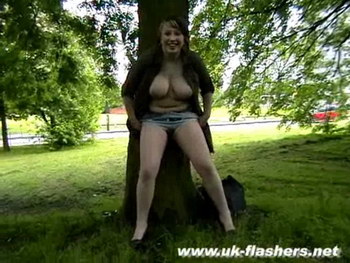 She starts peeing and what a river she really has just let go and she is soaking her thick blue panties. Look at her piss flooding everywhere this is one great panty peeing in public and her panties are so soaked. She finishes peeing in her pantries and then pulls them down look how heavy they are a nice thick panty pee. It's great seeing her with her big breasts bouncing around well whet more is there to say. Isabel then pulls her pissed in knickers down and wipes her wet pussy with her soaked panties.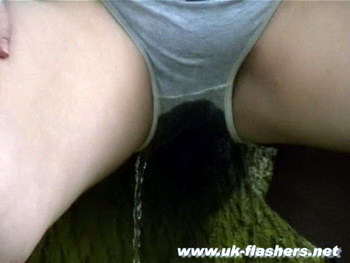 The next UK Flashers movie we have stars Dolly, the quality of this is a lot better. Dolly is in the bushes she has no panties on and has spread her pussy wide open she starts to pee and what a great piss it is. Pissing in the grass in public with her pussy spread wide open. she is spraying piss every where and it is even splashing over her legs what a mess. Dolly is one great pissing model as she is still dripping she wipes her legs and pussy. She would look great in a public knicker wetting movie, maybe next time.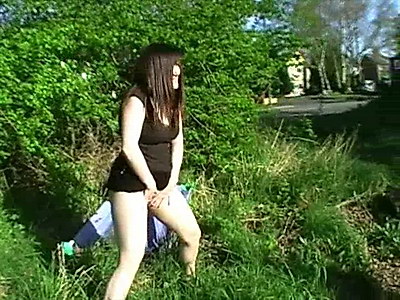 See Isabel Peeing In Her Panties Here

Watch Dolly Pissing In The Grass Here


Filed under: Knicker Wetting and Movies and Outdoor Pissing and Panty Pee and Peeing and Pissing and Pissing Movies and Pissing Outdoor and Pissing Videos and Public Pissing and UK Flashers
Posted on 12.10.10
Comments: 4 Comments


Tags: Knicker Wetting, Outdoor Pissing, Panty Peeing, Pissing Movie, UK Flashers
I so love seeing chicks pissing outdoors and here we have some photos of this lovely chubby chick flashing and peeing outdoors. I think it is so sexy how she is just standing their no panties and lifting her mini skirt and releasing her bulging bladder. I bet she got some of the pee running down her legs I wonder if she wiped or just pulled the skirt down and went on walking. This UK Flashers set of flashing and pissing pictures is great the end ones when she has lifted up her skirt and is pissing again is great she is so happy ass she releases her hot pee I winder if she was desperate.

Filed under: Outdoor Pissing and Peeing and Pissing and Pissing Outdoor and UK Flashers
Posted on 05.08.09
Comments: None


Tags: Pissing In Public, UK Flashers
I have always loved watching Asian chicks pee and here we have one hot Asian chick pissing from UK Flashers, she is outdoors and nude under her clothes she really is so cute especially when she is squatting down and starting to release her hot pee. I wonder how many passers by are watching her and looking at her hairy pussy as it pees. Asian pissing and hairy pussy it doesn't get much better, well it does as she is flashing and pissing in public it would be so fun to walk the streets as she is flashing and making pee puddles all over the place. UK flashers really do have some sexy flashing models and the ones that piss on camera are even better.
Enjoy this sexy Asian pissing Here


Filed under: Asian Pissing and Outdoor Pissing and Peeing and Pissing and Pissing Outdoor and UK Flashers
Posted on 02.08.09
Comments: 3 Comments


Tags: Asian Pissing, UK Flashers