From Vipissy we have the lovely Josephina Jackson and Tiffany Love. We join these two sexy lesbians as they are on the sofa making out. They both look so sexy and we can see that their bladders are bulging. They keep on kissing and then Josephina can't hold on any longer and pulls her panties aside and starts to piss. What a great piss stream no sooner than Josephina has finished pissing Tiffany pulls her panties aside and pisses too.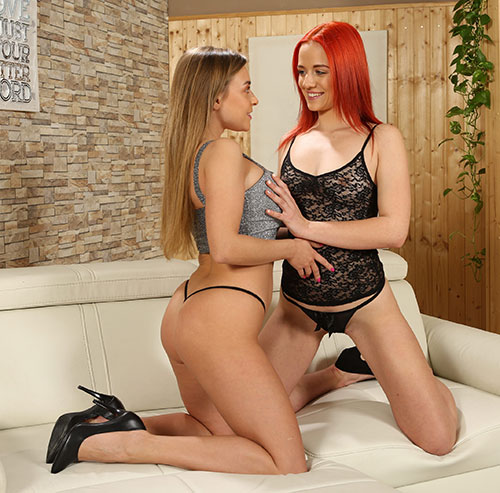 They are now both getting soaked and the sofa is dripping piss. When they finish they strip off their pissy clothes and start to play with their dildo and then Tiffany pisses all over Josephina. When she finishes she is so turned on that Tiffany then licks her piss of Josephina's pussy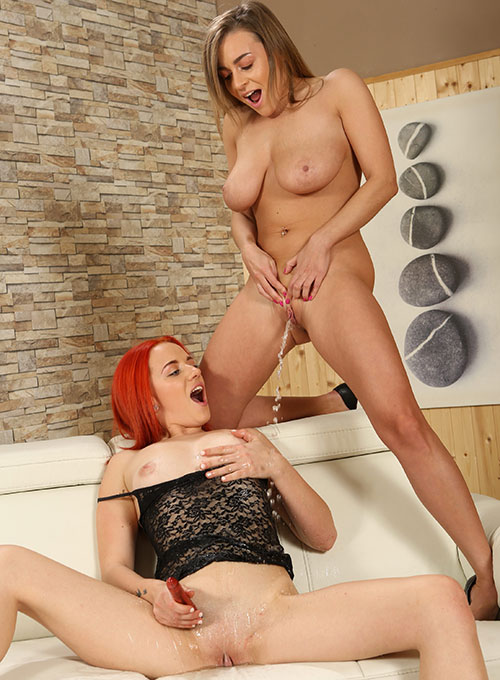 Josephina turns around and starts to pee into a glass and then it is time for some more wonderful piss action. They end up cumming over each other and dripping in piss. A wonderful lesbian pissing scene from the lesbian piss masters Vipissy.