From the House Of Taboo we have 3 hot picture sets. The first has a hottie outdoors in her skirt and panties she looks so sweet and innocent till she lifts up her skirt opens her legs and starts peeing in her panties. Outdoor panty peeing from the House Of Taboo and the panties she is peeing in are perfect, pink and tight encasing her pussy. Just think of the lovely sound as she is knicker wetting and her pee is splashing on the ground. She finishes peeing in her panties stands up and pulls her piss soaked panties down to show her lovely pussy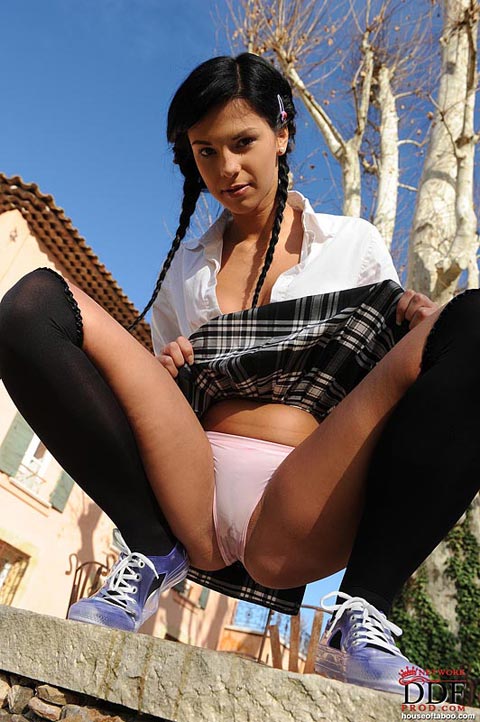 The Next House Of Taboo pissing pictures have is hottie in her short dress she sits down and spreads her legs wide open. We get a great view of her pussy and then she is pissing just look at the lovely piss stream as it is flowing out of her pussy she has piss running down to her bottom and is sitting in a lovely piss puddle. Another great pissing set from The House Of Taboo.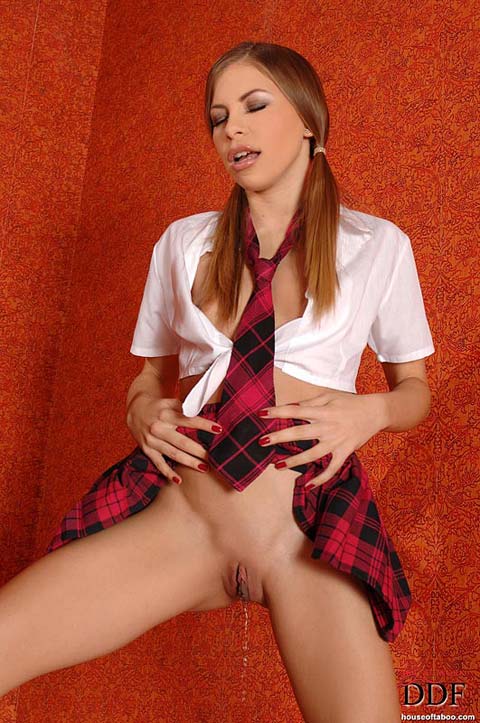 The Last House Of Taboo pissing picture set has a very sexy lady standing by the mirror she looks so lovely as she is posing and then holds her pussy and starts pissing. What starts as a small piss stream turns into a river, she opens her pussy a little to aim her piss so it splashes her mirror. This is one wonderful pissing scene just look at the mess she is making and her pee will have soaked her knee high boots too a wonderful pissing set of pictures from The House Of Taboo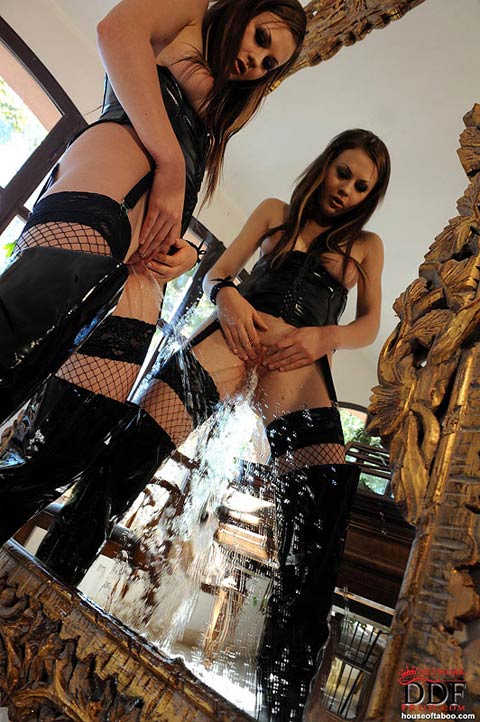 Filed under: Babes Peeing and House Of Taboo and Knicker Wetting and Panty Pee and Peeing and Pissing and Pissing In Skirt
Posted on 03.02.12
Comments: 9 Comments


Tags: House Of Taboo, Knicker Wetting, Panty Peeing, Pissing Pussy, Skirt Peeing, Uniform pee
From House Of Taboo comes this great lesbian peeing movie. We haven't has a House Of Taboo post for quite a while and hope everyone will enjoy it. We start this pissing movie off and her lesbian mistress is releasing her from her restraints I guess that she doesn't want them to get wet with piss. Look at how hard the slaves nipples are she really is enjoying this and I bet she knows that she is about to be pissed on too. Her mistress takes her position and is ready.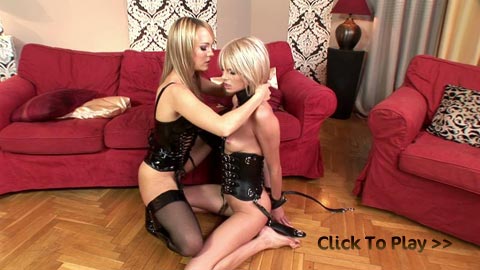 She starts to pee on her lesbian slave look at how sexy this is as piss is just splashing over the slave, lesbian peeing what more could one want well? I guess you could have lesbian panty peeing and hopefully I can find that another day. She keeps peeing on her lesbian slaves stomach and look at how soaked she is getting she is sitting in the warm pee puddle too.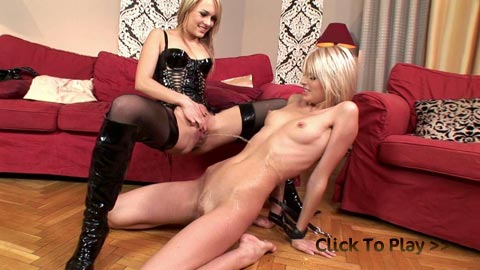 She finishes pissing and her lesbian slave is just soaked in pee. The slave still looks so turned on her nipples are still hard she has loved being peed on and I bet she is eagerly awaiting her next job. With no toilet paper around her mistress makes her suck her pissy pussy dry such great lesbian peeing and a dirty mess to. I hope you enjoy this House Of Taboo movie and enjoy watching the lesbian being pissed on. House of Taboo really do have some great pissing movies.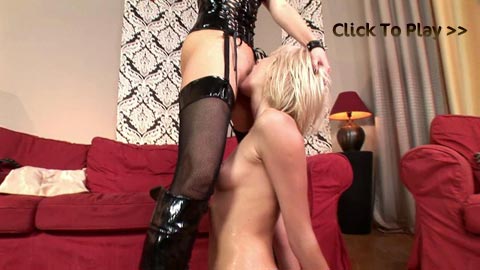 Filed under: Babes Peeing and Drinking Piss and House Of Taboo and Lesbians Peeing and Movies and Peeing and Pissed On and Pissing and Pissing Movies and Pissing Videos
Posted on 11.20.10
Comments: 4 Comments


Tags: House Of Taboo, Lesbian Slave, Lesbians Peeing, Pissing Movie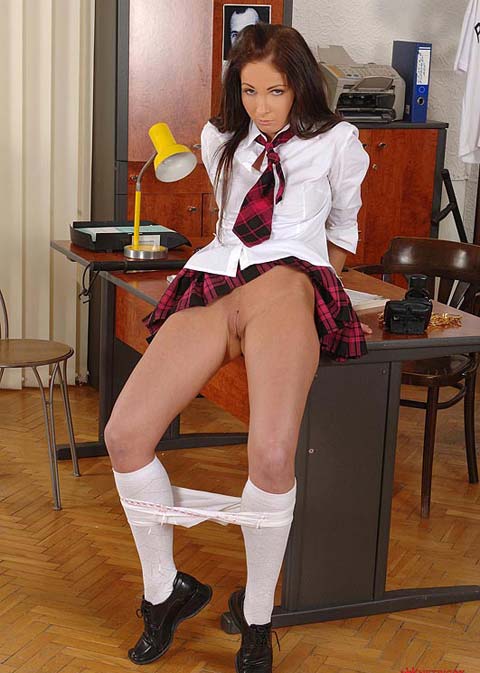 From The House Of Taboo we have these bad school girl pissing pictures. This sexy school has been a bad girl and is being punished buy the police women she has had her skirt pulled up and her panties pulled down to her ankles and doesn't she look sexy. She had been pleading that she needed to go to the bathroom before being punished but was denied so here she is panties down at her ankles and skirt pulled up needing to pee.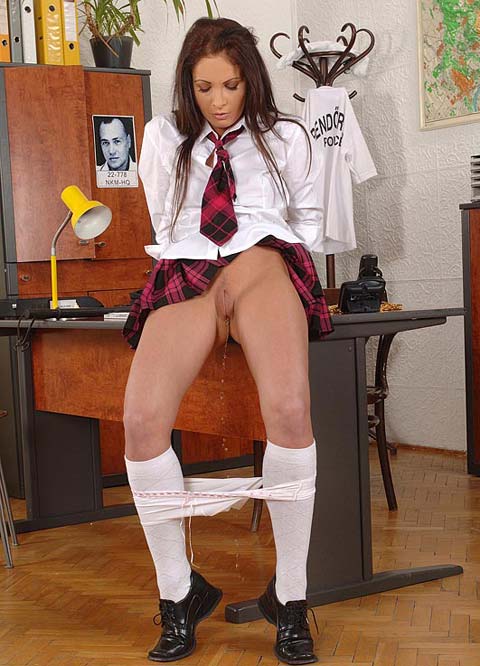 The poor school has nothing she can do she needs to pee and is so upset that she just can't hold on and she starts to pee. The flow starts slowly and then gathers pace and all the time her piss is soaking in her panties and onto the floor, she has even managed to pee on her socks her mother won't be impressed.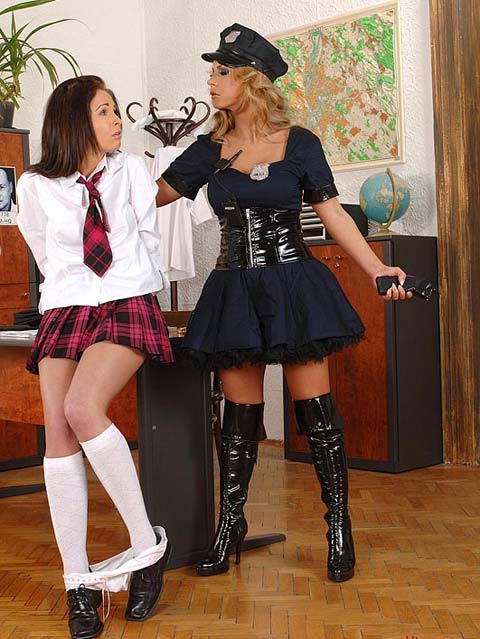 The police women is not impressed with this school either I wonder if she is going to make her pull up her piss soaked panties and go home and tell her mother what she has done and how she pissed in her panties and soaked her socks as well.

See theses school girl peeing photos
Click Here


Filed under: Babes Peeing and House Of Taboo and Knicker Wetting and Peeing and Pissing and Pissing In Skirt
Posted on 04.23.10
Comments: 15 Comments


Tags: House Of Taboo, Panty Peeing, Pissing In Skirt, school girl, school girl peeing, Skirt Peeing
From the house of taboo we have these taped and pissing pictures. A hot blonde has her wrists tapes to a clothes rack. Her panties are on and pulled to the side and she has a bowl below her. These really are sexy pictures from the house of taboo; a blond in panties about to piss is always great. This blonde hottie then releases her bulging bladder and her pee flows from her pussy into the bowl and what a great stream it is. I am amazed that she doesn't get more pee on the floor than she does such great pissing control. The close up pissing picture with the piss spraying from her pussy and running down to her bottom is so sexy she even has piss on her pantyhose and I bet her white panties arte soaking some of her hot pee up too.

See These Taped Up & Pissing Pictures Click here

Visit The House Of Taboo Click here


Filed under: House Of Taboo and Peeing and Pissing
Posted on 01.13.10
Comments: 1 Comment


Tags: blonde peeing, bound pissing, House Of Taboo, Pissing