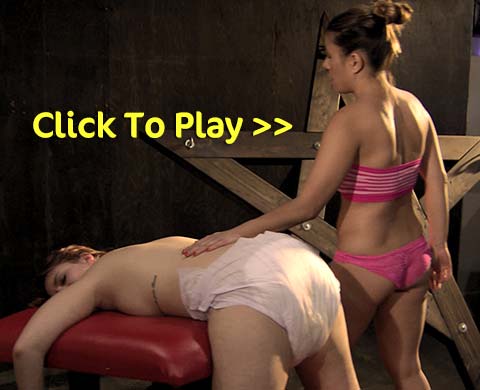 From HD Diapers we have something a little different some wet diaper spanking.  Staring Alisha and Nikko who we have had from HD Wetting. If you have missed some of their lesbian wetting check out some of these posts, Pissing On Nikko, Alisha And Nikko From HD Wetting, Pants Peeing By The River and Alisha And Nikko Bondage Pee Movie Today HD Diapers has some fun for us Alisha is bent over and bound in her diaper she has pissed in them and we can see the big damp patch. Nikko is not to impressed that she has peed in her diaper.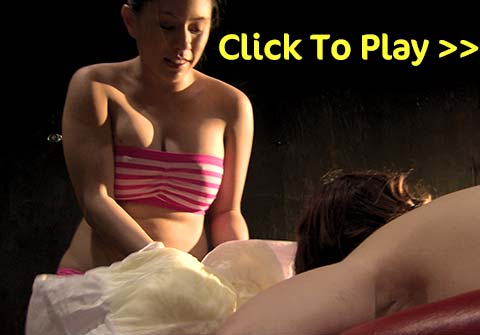 Alisha starts to make excuses why her diaper is soaked in pee but Nikko doesn't believe her and starts to undo it. When she has undone the wet diaper she takes it off and shows Alisha the pissy mess. Nikko loves being in the dominant role and is telling Alisha to smell her pee Alisha doesn't want to of course.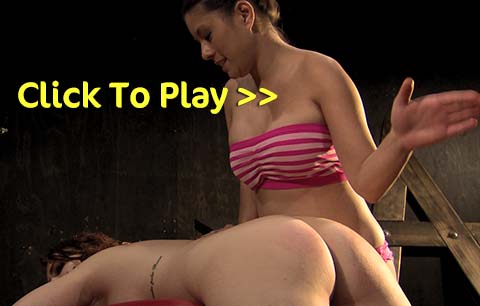 Nikko then throws the piss soaked diaper on Alisha's back and then wipes her pee all over her. She then starts to spank Alisha on her bare bottom. This is great fun to watch and then Nikko spanks Alisha some more till she has red marks on her bottom. It's a pity that we didn't get to see Alisha peeing in the diaper but it is great to see Nikko having so much fun tormenting Alisha.
See The Diaper Spanking Movie Here