HD Wetting brings us the lovely Alisha and Nikko. These two are great fun to watch together. We starts off with Nikko the story goes " She has a problem, she is unable to become sexually aroused, she visits the doctor in the hope of finding a solution after explaing her predicament to the nurse, Alisha, who comes up with an idea. Alisha takes her clothes off, stripping down to just her panties, and starts making out with Nikko. While making out Alisha pees through her white panties and all over Nikko's lap. This has the desired effect, Nikko is getting extremely turned on. Now that she has succeeded in making Nikko very horny, Alisha pulls off Nikko's wet pants and goes down on her. It isn't long before Nikko has a loud orgasm. See Nikko pleasured and pissed on here.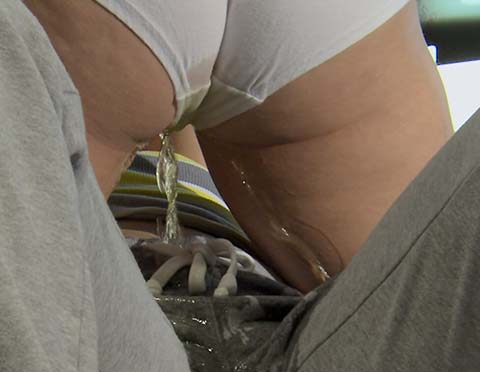 Next up it is time for Nikko's once a year appointment with the gynaecologist, something she truly despises. Already uncomfortable at the aspect of having her girly bits poked and prodded, she grows even more concerned when the nurse states that this is the first time she has ever done this. Nikko changes her mind about the exam, but the nurse, Alisha, isn't backing down. With a full bladder, and a nurse making a bee-line straight towards her nether regions, Nikko does the first think she can think of to repel the approaching intrusion. She releases a powerful stream of piss all over, making a mess out of the exam room. See Nikko Pissing Here.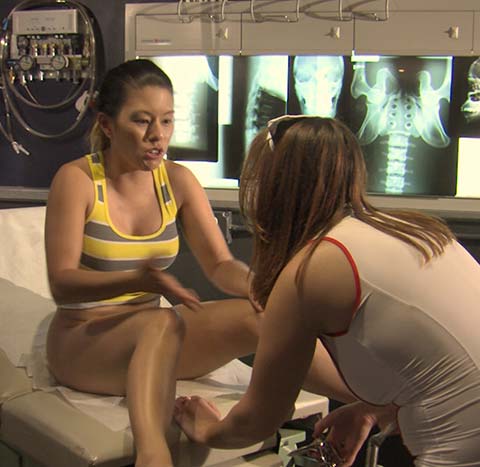 Last up Nikko is tied up and naked with Alisha giving her head from behind. Nikko is getting closer and closer to cumming but she needs to pee. She lets Alisha know that she needs to stop so she can have a pee but Alisha doesn't stop and Nikko starts to piss she luckily misses Alisha but soaks the chair and floor. See Nikko Peeing Here.