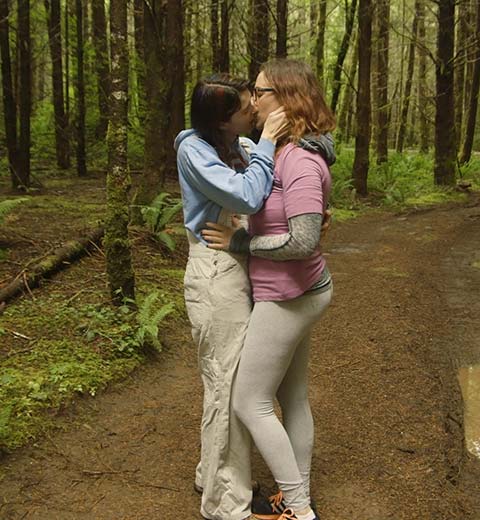 From HD Wetting we have the wonderful Alisha and Sosha in this lesbian forest pee. Alisha and Sosha really do love there lesbian pissing antics and if you have missed some of their previous endeavours check out Lesbian Cheerleaders Peeing in Bed, Lesbian Peeing From HD Wetting, Sosha Pissing on Alisha and Pissing And Kissing From HD Wetting Today these two female wetters are in the forest and horny and they start to make out. Alisha is in tight leggings and Sosha is in her overalls. They are really enjoying themselves and then Sosha needs to pee Alisha convinces her to hold her pee in as they continue kissing.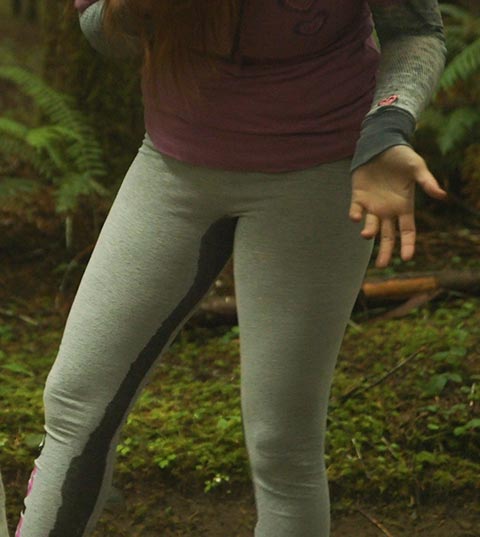 They continue Kissing and then Sosha can't hold on and as she is standing there she starts to pee in her overalls. The piss soaks into the fabric and runs down her legs splashing on the forest floor. She is soaking herself in piss in front of Alisha and is so embarrassed. Alisha is so turned on that she doesn't care she loves seeing Sosha soaked in piss and she is trying to comfort Sosha she starts to pee in her leggings.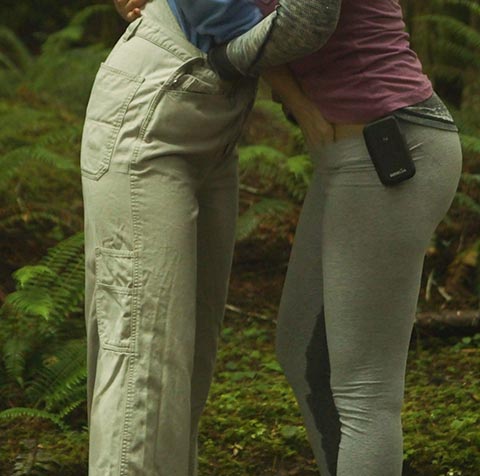 Alisha is peeing in her leggings while Sosha is standing in her piss soaked overalls. Her pee is streaming down her legs and the grey leggings are showing off her wet piss stream. As Alisha is peeing herself and looking at piss soaked Sosha she is getting more and more turned on. As she finishes peeing in her leggings Sosha puts her hand into her pissy crotch and plays with her wet pussy. A super double wetting from HD Wetting

See Sosha And Alisha Pissing Here


Filed under: HD Wetting and Lesbians Peeing and Outdoor Pissing and Peeing and Pissing and Pissing In Leggings and Pissing In Overalls and Pissing In Pants and Pissing Outdoor
Posted on 07.25.17
Comments: None


Tags: Alisha HD Wetting, HD Wetting, Lesbians Peeing, Overalls Peeing, Pissing In Leggings, Pissing In Pants, Pissing Leggings, Sosha HD Wetting, wetting
From Real Wetting we have the wonderful Erica. Erica is dressed in a satin bodysuit for today and of course her bladder is bursting. Erica is a natural wetter and we have had one wonderful wetting with her in the past. If you have missed out on seeing her piss herself previously check out Erica Peeing In Her Leggings Today she is cleaning up after a party. She has had a wonderful time and is now feeling a little horny. Her bladder has a lovely tight feeling and she can feel the pressure grow as she works.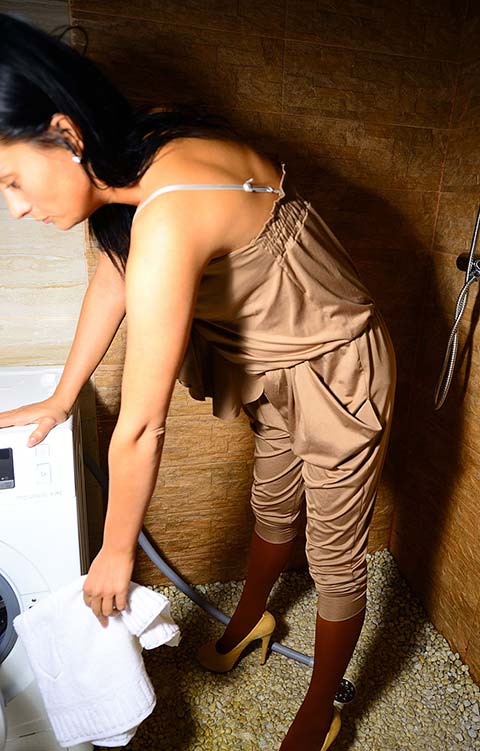 She starts to fill the washing machine, as she bends down her bladder gets pressed in and she nearly loses control. Erica manages to just hold on. She stands up again but her bladder is so tight and full, she can't hold on and the first drips of pee appear in the satin fabric. What has started as a few pee drips then turns into a stream of piss.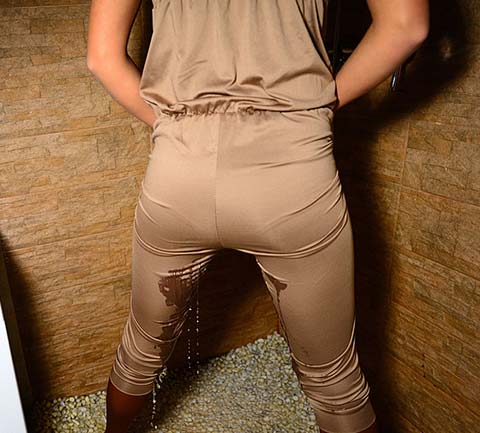 She is pissing in her overalls and has piss streaming down her legs. Her bodysuit is soaked and is showing great pee rivers in the fabric. As she keeps on peeing her pantyhose are soaking up her pee too. This is a great wetting and when she finishes pissing herself she takes off her overalls and we get to see her piss soaked pantyhose and even her wet pantyhose encased feet. A super sexy female desperation and wetting update from Real Wetting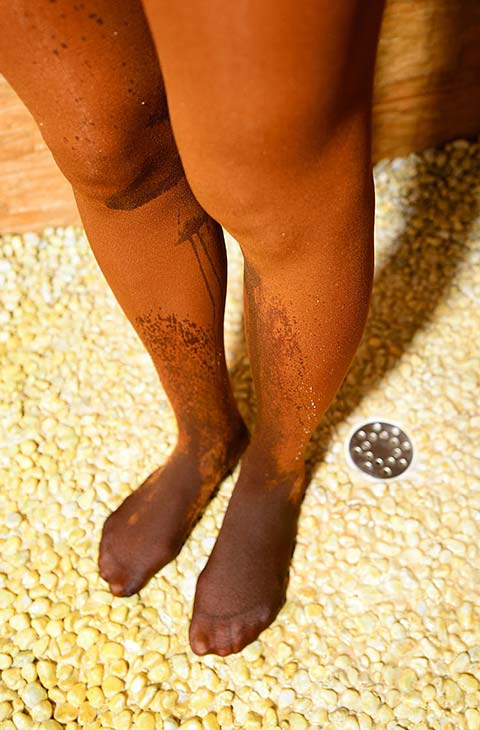 See Erica Pissing Herself Here

Visit Real Wetting Click Here


Filed under: Audreys Wetting Site and Desperation and Female Desperation and Pantyhose Pissing and Peeing and Pissing and Pissing In Overalls and Real Wetting
Posted on 03.17.17
Comments: 2 Comments


Tags: Audrey's Wetting Site, Desperate To Pee, Erica Real Wetting, Female Desperation, Overalls Peeing, Piss Soaked Feet, Real Wetting, wetting
From Real Wetting we have the wonderful Dominika dressed in denim overalls. We have had Dominika in the past and if you have missed some of her sexy peeing posts check out Dominika Peeing in her Green Jeans, Dominika Peeing In Her Jeans, and Peeing In Her Bikini From Real wetting Today she is in her denim overalls on the balcony and desperate to pee. She is waiting for her boyfriend and she is getting annoyed. He is late she is getting more and more desperate to pee but she keeps waiting on the balcony so she can see him arrive. We can see her with her legs clasped tightly together desperately holding on.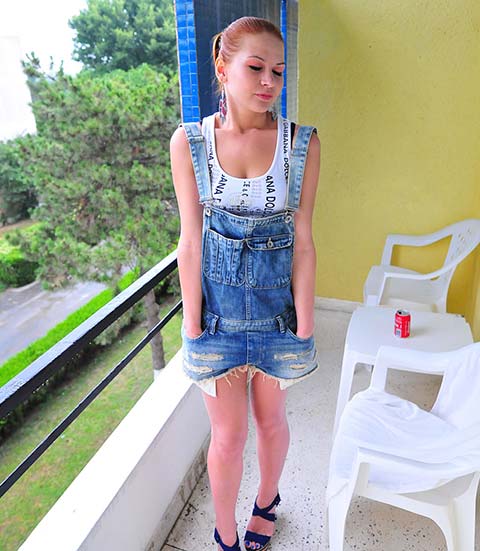 She is getting more and more desperate to pee, she is really struggling to hold on. I bet she wished she had gone to the toilet earlier as she won't be able to make it with her bladder so full and tight. She is standing there holding on and then she starts to pee in her denim overalls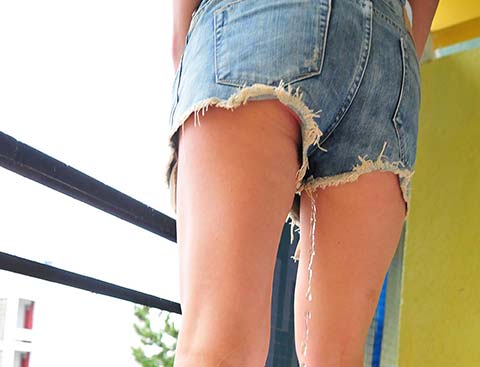 She has started to pee in her denim overalls and has piss running out one side and it is splashing all over her leg. The crotch of her overalls has gone dark and I bet the warmth of her pee is amazing running down her legs. She has peed for ages before she manages to shut off the flow and now she is standing in her overalls and soaked in piss. She goes into her bedroom and strips off and we get to see her in her piss soaked panties too. How great would it to be her boyfriend and walk in finding her standing in her pissy panties.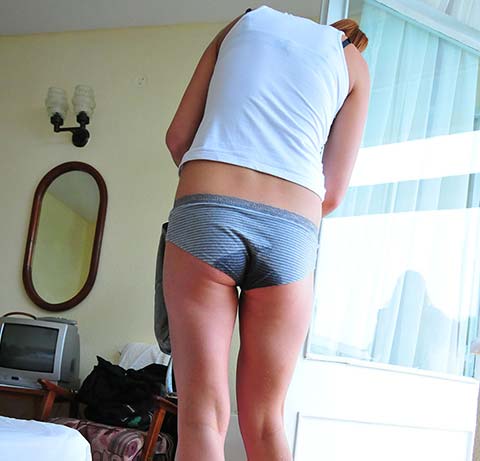 See Dominika Peeing Her Overalls Here


Filed under: Desperation and Female Desperation and Peeing and Pissing and Pissing In Overalls and Real Wetting
Posted on 11.11.16
Comments: 1 Comment


Tags: Audrey's Wetting Site, Desperate To Pee, Dominika Real Wetting, Female Desperation, Overalls Peeing, wetting