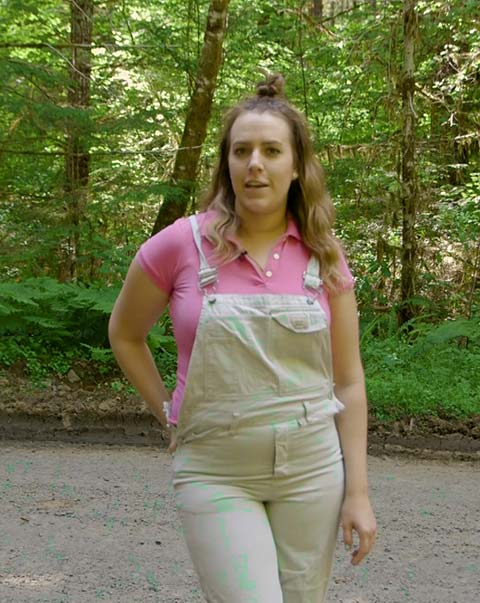 From HD Wetting we have the lovely Alisha. We start off and she is already desperate to pee it is supposed to be a jerk off encouragement video as she pees but as she starts she loses control and pees a little in her overalls. She manages to stop the flow but now has a wet patch in her overalls.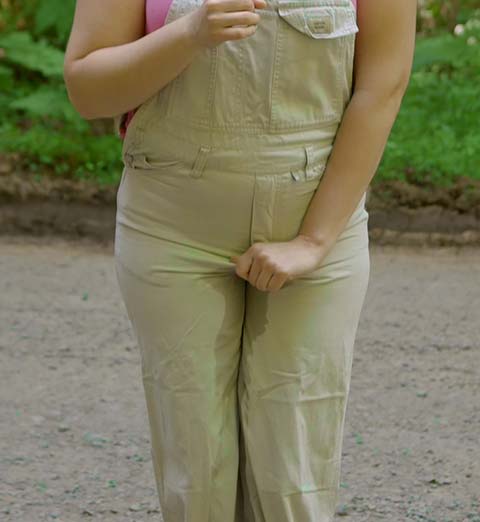 She starts to talk again but as she is standing there desperate to pee with a wet patch in her overalls someone drives by so she has to stop and clamp her aching bladder tighter.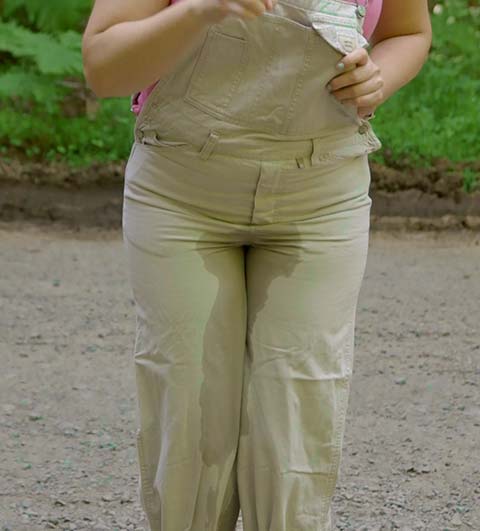 After the person is gone she is back and so desperate to pee. She starts up the encouragement but she is just to desperate and starts to dribble pee into her overalls. They are soaked by the time she has finished. This is great as it is a real desperate wetting from Hd Wetting.
See Alisha peeing Her Leggings Here