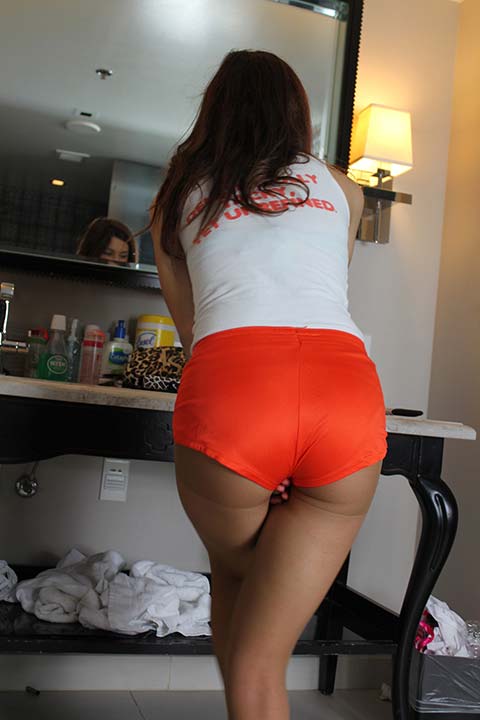 From Ineed2pee we have the wonderful Nikki Next. She joined us before in Female Desperation And Wetting Ineedpee and was great, today I think she is even better. Nikki is dressed in a hooters outfit and looking very desperate to pee. Ineed2pee have had some great female desperation and wetting scenes in Hooters uniforms and if you have missed some check out the ineed2pee category here. Nikki Next is desperate to pee she has her hand jammed between her legs trying to hold on. The more desperate she is getting the higher her shorts are riding up.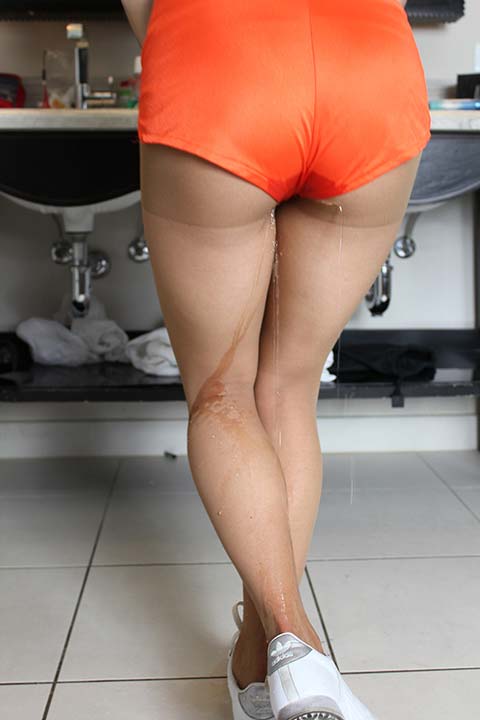 The story from Ineed2pee about this scene with Nikki Next goes like this "The update you've been waiting for! It's 18 year old cutie Nikki Next, a real amateur brunette with slim legs & the cutest butt bounce as she does her pee pee dance! Awesome crotch & butt grabbing & she's really holding it the best she can. You can tell how badly she really had to go by how much urine splashes out & all over into her white tennis sneakers too. You can see how much went in when she empties it all out. I will definitely be trying my hardest to cross paths with Nikki again this summer in August at Fetishcon & filling her full of water, tea, coffee, beer, etc "let's hope that ineed2pee catch up with her again soon.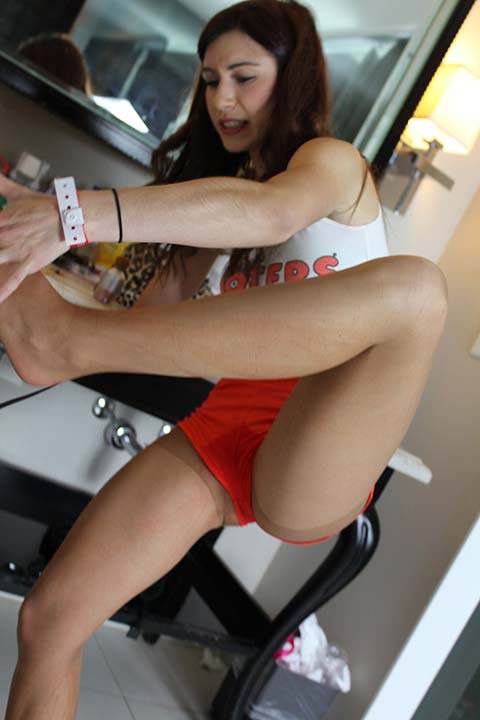 She is so desperate that her bladder is about to burst you can see the real desperation that ineed2pee is known for. With her legs still crossed she starts to pee in her shorts, her pee is running down her legs making sparkling rivers in her pantyhose and then soaking her shoes. Her hooters shorts are dark at the crotch and just look at her calves they are absolutely soaked. She finishes peeing in her shorts and then empty's her sneakers and tries to dry her crotch with a hair dryer. Super sexy real female desperation from Ineed2pee.