This story was sent in by Kyara Luna. It has some great female desperation in it. I hope you all enjoy

Lilith's Challenge

Lilith had many dirty secrets, and being alone in the house let her explore her desires. Today is one of those rare days, living together with her parents made her crave these scarce hobbies. She also loves the thrill of them returning at any time, the chance of getting caught excited her even more. Of course, she would be totally embarrassed if she was caught, but that's her lewd fantasy. Lilith began her plans before they even left, she needed time for her bladder to fill. This is one of many fetishes she has, the feeling of fullness of her bladder turned her on, not only that she enjoyed the sensation of helplessness as she loses control of herself.

The pressure slowly increased inside her as she waits until the right moment. Leading onto her second habit of layering clothes, these inconvenient outfits complements and challenges herself during her bladder's critical breaking point. She quickly prepares which layers she'll wear as she feels a storm brewing down below. She quickly stripes out of her casual clothes and put on a pair of bikini panties, boyshorts, pantyhose and a leotard in the respective order. This is what she called the 'base layer', designed to prevent pulling the one piece to the side, the only way is to completely remove it.

She then similarly repeats the base layer with another pair of boyshorts, spandex, back zipped bodysuit and finally a sports bra. Once again, another pair of panties and a full body one-piece bodysuit, totally hiding everything secretly underneath. The incentive of this many layers is the challenge of removal, and the repercussion of failing to take off the layers is complete soakage of one's clothes. However, she was not done with her layering, there was more to come. She takes more clothes out her closest and drawers, piling them on top of her bed. She then puts on a pair of denim hot pants, high waisted jeans, skinny jeans, back zipped dungarees and a tight button up denim jumpsuit to compress and camouflage those layers.
Now entombed in the layers, she waits for the perfect moment to test her will power and strength. Lilith has practiced this many times both succeeding and failing, however, she learnt a few tips such as not to wear them too early. She started to feel quite desperate which she has been anticipating, but also it was starting to get pretty warm. That is to be expected and the reason she layers mostly in Winter. Not long after, a feeling which she knows very well overtakes her body; the urge to pee. Her legs dancing up and down by themselves, thighs clamped tightly together though that had little effect through the many layers.

Her hold slowly becoming unbearable as her bladder continues to quickly fill up, and her muscles getting fatigued from the mountain of strain. However, she fights the urge and battles on holding and holding. Pleasure and pain repeated endlessly in her head. The layers weren't helping as it restricted her bladders expansion. Her legs soon became tired from all the fidgeting. She feels her strength disappearing as her bladder eats away all her energy.

"Five more minutes" she moaned softly under her breath. "Five more."

Five minutes of hell which she's both enjoying and despising. Staring at the timer which didn't even seemed to tick, she decides to challenge herself even more. She slowly stood up, legs sandwiched together like they were super glued. She then kneed down on the floor, laid down directly on her swollen bladder. The immense pressure surged through her body, an awkward smile emerges from the lewd act. Suddenly her body freezes and tenses up, time's running out and she needs to remove the layers before it it's too late. She quickly pushes herself up, but unable to muster the strength. Her body collapses back onto her bloated bladder. She moans in pain.

"Still dry, I can make it," she encourages herself. "just a little longer."

Gathering the strength, she pushes herself off the floor and up onto her two feet. She gradually made progress to the bathroom, hunched over like an old grandma. Entering the toilet sent shivers down her spine.

"Almost there," she mumbles. "just have to remove these layers."

Her hands shaking uncontrollably like Parkinson's disease as she tried to unbutton the jumpsuit.

"No no no," she cried. "please, I can make it."

She began undoing her buttons one by one, from top to bottom. As she reached her waistline, they became increasingly harder. The only way to undo them were to press into your bladder and slide the stupid button out. First layer off and it only gets harder. As she reaches her back for the zipper, her hands suddenly jump to her crotch.

"I-It's just a squirt," Lilith said. "I-I can do it."

Once again she brings her hands behind and grab ahold of the zipper, quickly pulling it down. She then slides the straps off her shoulders and pulls the overalls off. Next is the skinny jeans which she quickly unbuttoned along with the high waisted pair, pulling them down simultaneously. Quickly taking a short breather, she looks at the mirror. Staring at herself like she's 5 months pregnant. Suddenly another wave of desperation hits her, like someone punched her in the stomach. A giant shot glass of hot liquid shoots into her slightly wet panties. She tries to counter the spurt by tensing her legs together, successfully stops it for now. She quickly undoes the short shorts and shoves them into a pile of the removed layers.

Feeling like she was going to make it, she deviously put her high waisted jeans back on, leaving the few buttons undone. She starts to stroke herself though the many undergarments. Even though there's so many layers, the pleasure was still immense. Thinking it's a bad idea to continue, she starts taking off the layers again. First went the jeans, full bodysuit then her underwear. Massaging herself to the edge as she removed each layer. Next she had to remove her sports bra before attempting the back zipped bodysuit. This is one of the hardest layers to remove in her opinion as getting this sports apparel up and over is quite the challenge.

She slowly struggles with both her bladder and bra, however she conjured enough strength, pulled it off her shoulders and off. She then swiftly undid the zipper and pulled the suit down along with her tights and boyshorts. She sighed in relief as there is only the base layer left. Once again she began touching and rubbing, however this time it was much stronger without those layers. She couldn't stop herself sliding her fingers on the smooth bodysuit, which was soaked from the accidental squirt. Her hand moved faster and faster as she couldn't control herself. Climaxing into her two panties and through the bodysuit. Still rubbing her muscles slowly succumb, releasing jets of urine. The sound of hissing slowly fills the bathroom as the long awaited relief arrived. Lilith slumps back on the toilet, totally out of energy and free from her bladder.

"At least I didn't fail like last time," she joked to herself.


Filed under: Piss Stories
Posted on 02.19.17
Comments: None


Tags: pee story, pissing story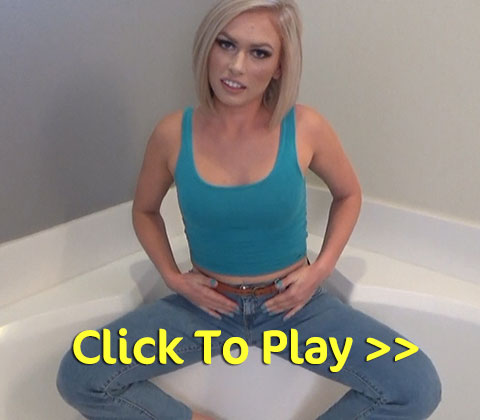 Today from Ineed2pee we have the wonderful Honey & Shavelle Love. We have had pictures from some of these scenes before but now we get the real wet desperation and pissing from them. We start off with Honey in the bath tub in jeans and desperate to pee. She is teasing us showing her big bladder and tight jeans. She holds on as long as she can and then pisses in her jeans soaking herself. We even get to see her playing with her piss soaked panties. Next up she is in her leggings and desperate to pee. The pictures from this desperation and wetting movie are in Honey Harper Peeing In Her Leggings She holds on as long as she can and then pisses herself, she soaks her leggings the ground and her feet as well.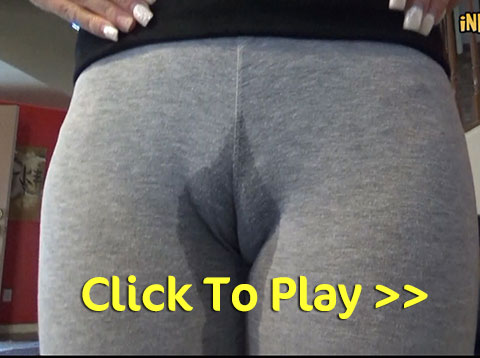 Moving on from Honey and we have Shavelle Love. Shavelle Love is in jeans a loose top and is desperate to pee and bouncing around she looks so sexy as her breasts jiggle. She grabs her crotch, she is so busting to pee, standing there she starts to piss herself and has rivers of piss running down her tight jeans, the denim is shining and Shavelle Love is making a great big piss mess on the floor.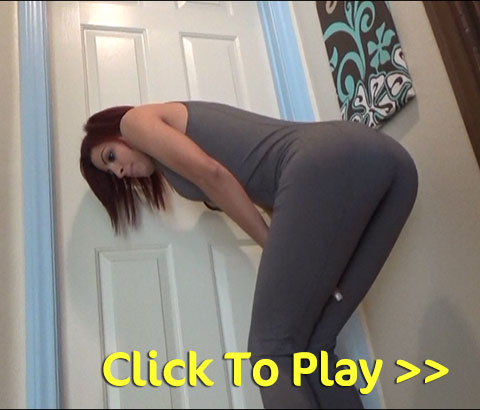 After the jeans pissing Shavelle Love is in a one piece outfit im guessing that it is the same one that Kenna has peed in in Kenna Desperate In Her Full Bodysuit and desperate to pee at the bathroom door. Shavelle is grabbing her crotch so hard and bouncing around, we don't get to see when she loses control and pisses herself but we get to see her in her piss soaked bodysuit mopping her piss up. Next we move to the lounge, she is in leggings and is really desperate to piss. The pictures from this desperate leggings wetting are here in Shavelle Love Peeing Herself I love how she is sitting on the couch and jiggling. We can see her bulging bladder and that she can't hold on any longer. Shavelle starts to piss in her grey leggings, the fabric shows her wonderful piss stream and she even has a pissy camel to. A super sexy female desperation and wetting movie from ineed2pee.

See The Desperate Peeing Movie Here


Filed under: Babes Peeing and Desperation and Female Desperation and Ineed2pee and Jeans Peeing and Jeans Pissing and Movies and Peeing and Pissing and Pissing In Leggings and Pissing In Pants and Pissing Movies and Pissing in Bodysuit
Posted on 02.16.17
Comments: None


Tags: Desperate To Pee, Female Desperation, Honey Harper Ineed2pee, Ineed2pee, Ineed2pee Movie, Jeans Pee, Jeans Peeing, pants peeing, Pissing In Leggings, Pissing In Pants, Pissing Leggings, Pissing Movie, Shavelle Love Ineed2pee
From HD Wetting we have the wonderful Ryann and sexy Alisha. When we had the first introduction with Ryann in Two New Models Peeing At HD Wetting. I was really hoping that we would see more of this hottie and here we have her playing with Alisha, I'm sure Sosha will want to get into her at some stage too. We start off with Alisha and Ryann topless on the bed. They starts kissing and their breasts are mashed together. Ryann rubs Alisha's panty encased crotch and then Alisha tells her that she needs to pee and she wants to pee through her panties and soak Ryann in piss.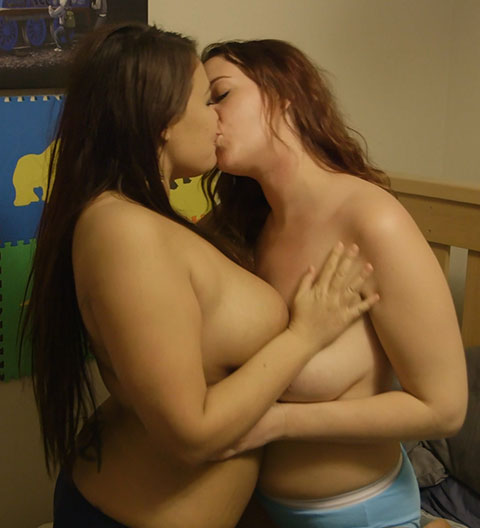 Ryan seems a little surprised but you can see that she is really turned on with the idea of Alisha pissing in her panties and having the hot piss splash all over her body. She lies down and Alisha sits over her Ryann starts to play with Alisha's breasts and then Alisha stands up, she is thin tight blue panties. As she is standing above Ryann she starts to pee.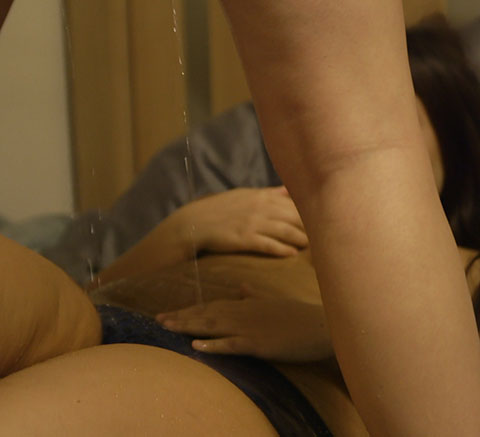 Alisha is peeing in her panties over Ryann, the light blue cotton is going dark and there is piss cascading through and splashing on Ryann's belly, it is running down and soaking her panties too. Ryann is lying there and looking like she is in heaven. She is touching her breasts as the warm piss soaks in around her. Alisha finishes pissing in her panties and then lies down with Ryan and starts to kiss her breasts and finger her. Alisha is fingering Ryann while she is still in her piss soaked panties. Ryann ends up cumming on Alisha and then she takes her piss soaked panties down and we get to see Ryann's pissy pussy. This is a wonderful panty pissing lesbian scene and I can't wait till we have Ryan pissing all over Alisha and making her cum too.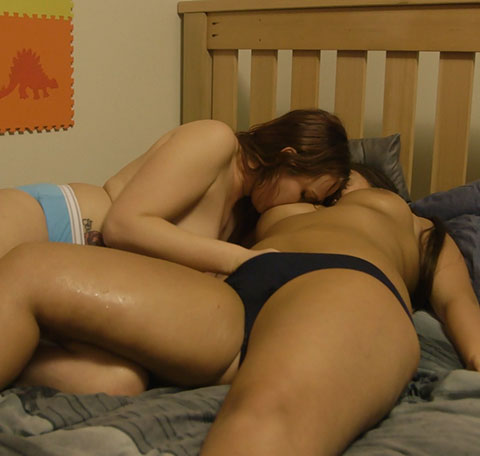 See Alisha Peeing On Ryann Click Here


Filed under: Babes Peeing and HD Wetting and Knicker Wetting and Lesbians Peeing and Panty Pee and Peeing and Pissing
Posted on 02.13.17
Comments: 1 Comment


Tags: Alisha HD Wetting, HD Wetting, Knicker Wetting, Lesbians Peeing, Panty Pee, Panty Peeing, Ryann Rain HD Wetting, Topless Panty Pee, wetting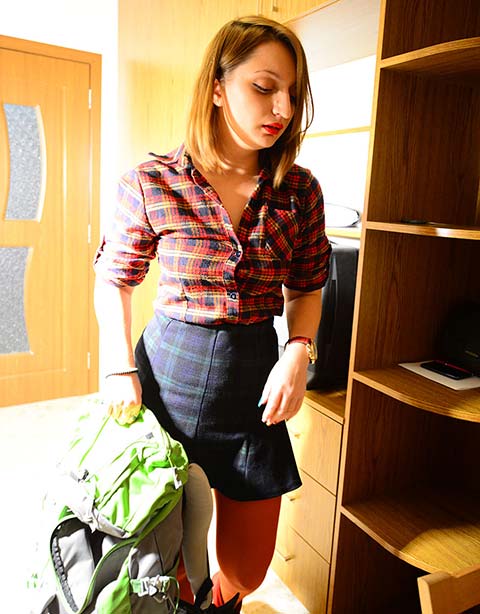 From Real Wetting AKA Audrey's Wetting Site we have the wonderful Gemma. She is in a short plaid skirt orange stockings and looking so sexy. We have had Gemma previously at Pissblog in Gemma Desperate And Peeing In Leggings Gemma Peeing In Her Tight Jeans Gemma Peeing In Her White Pantyhose and Outdoors Wetting Her Red Shorts she really is a great wetter. Today she has arrived home and is so desperate to pee, she takes off her jacket and puts it away and then she starts to feel the pressure in her bladder she is really starting to get to the point where she will lose control.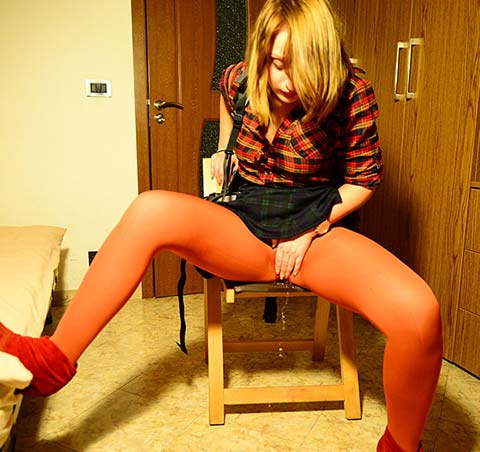 Gemma is desperate to pee and instead of going to the toilet she has a better idea. She sits on the chair and opens her legs wide her stockings stretch and we can make out her panties underneath. Sitting like this is really making her hot and wet, she grabs her crotch trying to hold her pee in but she is so desperate that she can't stop it and it starts to flow into her panties and then through to her stockings soaking her hand.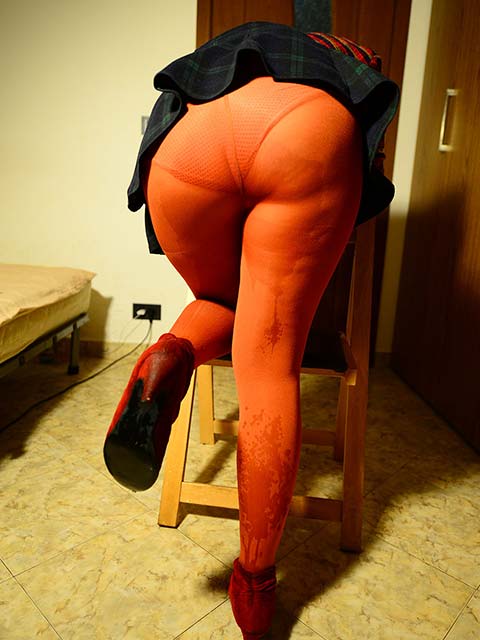 She is pissing in her panties and pantyhose and keeps her hand against her crotch and the warm piss flows through. Her pee is running on to the chair and then splashing on the ground she stands up still pissing herself, turns around and bends over she has pee running down her legs and it is also soaking into her shoes. Her pantyhose have wonderful drips of pee glinting in the light. She finishes peeing and sits down on the wet chair, she opens her legs and we can see her piss soaked crotch. She then stands up again and bends over the chair showing her pissy soaked pantyhose. It's a pity we are not there to pull them down for here

See Gemma Desperate And Pissing Her Pantyhose Here


Filed under: Audrey's Wetting Site and Desperation and Female Desperation and Pantyhose Pissing and Peeing and Pissing and Pissing In Skirt and Pissing In Tights and Real Wetting
Posted on 02.09.17
Comments: 1 Comment


Tags: Audrey's Wetting Site, Desperate To Pee, Female Desperation, pantyhose peeing, Pantyhose Pissing, Real Wetting, Skirt Peeing, Stockings Pee, wetting
From Wetting Her Panties we have the wonderful Aston. We have had some wonderful pissing from this hottie in the past if you have missed her pissing check out all wetting wetting posts here. Today she is in the bedroom and very desperate to pee. She has been holding on for ages and now she is grabbing her crotch and looking so desperate to pee. She is biting her lip and fidgeting she can't hold on she is about to explode.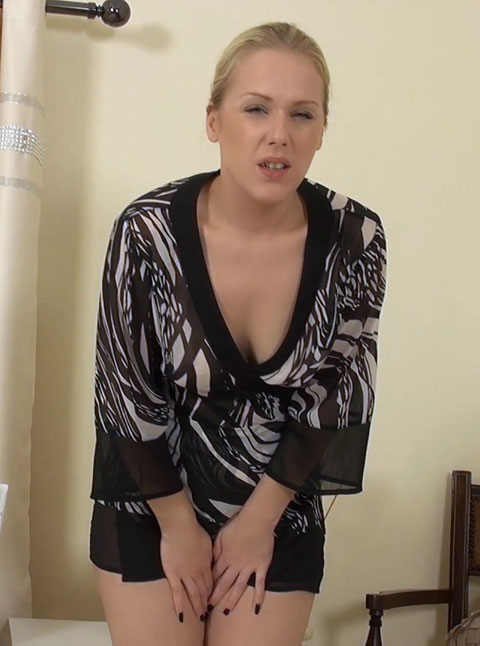 Aston is standing in her bedroom, her bladder is aching and then as she stands there her muscles relax and she starts to pee into her yellow panties. As the first flow of piss soaks into her panties the cotton starts to go a little see through and then her stream grows and she has piss flowing through her panties and splashing on the ground. She has piss running down her legs and I bet she is even getting little pee drips running down her bottom. Her pee stream slowly subsides and she stands there in her piss soaks panties dripping.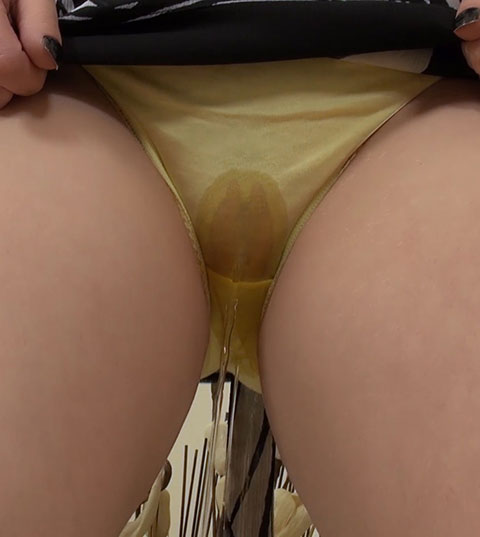 Aston has finished pissing in her panties and the thin wet cotton is clinging to her vagina. We can make out her pissy pussy lips and they are soaked in piss too. As she is standing there in her piss soaked panties there are little drips of piss still running down her legs. It is unfortunate that she doesn't pull her piss soaked knickers off so we can see her wet vagina but the outline is great. A wonderful panty pee from Aston from Wetting Her Panties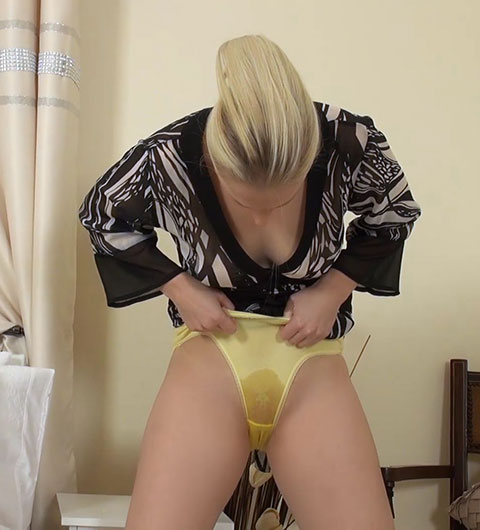 See Aston Piss Her Panties Here


Filed under: Desperation and Female Desperation and Knicker Wetting and Panty Pee and Peeing and Pissing and wettingherpanties
Posted on 02.06.17
Comments: 3 Comments


Tags: Aston WettingHerPanties, Desperate To Pee, Female Desperation, Knicker Wetting, Panty Pee, Panty Peeing, wetting, wettingherpanties
From Ineed2pee we have the wonderful Cheyenne Jewel. We have had this lovely wetter in the past in Tipsy And Desperate To Pee from Ineed2pee, Female Desperation And Wetting From Ineed2pee, Bound And Desperate To Pee and Female Desperation And Panty Peeing. Today she is in tight jeans and at the farm, she is so desperate and the waist band is cutting into her bladder making it that much worse. She starts to do the pee pee dance and then clamps her legs tightly together she really is full and desperate. She stops and standing there she starts to pee.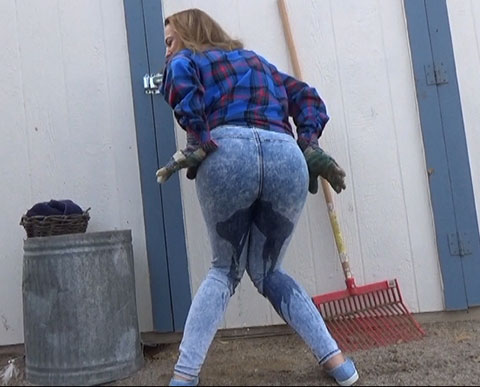 The story from Ineed2pee goes like this "Cheyenne Jewel in a very sexy outdoor skintight jeans wetting video! She's training a new person to work at the farm, showing her the different types of shovels & forks when she realizes she's waited way too long to use the bathroom, being so focussed on the training. She looks great in skintight denim and denim sneakers, trying to keep those jeans dry while shovelling it super hard!! She realizes she's locked out of the barn & is trying to keep her composure but she's doing a subtle pee pee dance while trying to maintain professionalism. You can see how far out her bladder is sticking out in those skintight denim. The look of horror crosses her face when she realizes her hot pee is pouring out into her panties and there's nothing she can do to stop it, the pressure is too great & she's wetting her tight jeans in front of you!! It's a HUGE yellow flood all into her jeans and info her denim shoes too!!!  It's splashing all over & Cheyenne is so mortified and embarrassed. She has to empty out her shoes, apologise profusely at her wetting accident and trudge away. Great BTS behind the scenes where she shows off her wet jeans, peeling them off, showing her pee soaked bare feet…. yummy!!!"

She has started to pee in her skin tight jeans and she has piss exploding everywhere her piss is spurting all over her jeans and the soaking into her denim. As she is peeing in her jeans the light fabric colour of the denim is getting darker and darker and we are getting wonderful dark rivers of piss. She finishes pissing herself, she is soaked. She takes off her shoes and pours the pee out. What a mess. She gets inside and then pulls her wet jeans down to show us her pussy panties.

See  Cheyenne Jewel Piss Her Jeans Here


Filed under: Desperation and Female Desperation and Ineed2pee and Jeans Peeing and Jeans Pissing and Outdoor Pissing and Peeing and Pissing and Pissing In Pants
Posted on 02.01.17
Comments: 1 Comment


Tags: Desperate To Pee, Female Desperation, Ineed2pee, Ineed2pee Cheyenne Jewel, Jeans Pee, Jeans Peeing, pants peeing, Pissing In Pants
Its been a long time since we had a pissing story. I came across this shot female desperation and pissing story and thought some may enjoy it

Beth looked back up at the house as she squatted in the long grass. Here at the end of the garden all she could see was the light shining from the windows, it was impossible to tell how many people were in there. It was embarrassing enough peeing in public but if anyone saw her she thought she might just die of shame.

It had been a good party, free drinks all night even after turning up with the cheapest bottle of wine she could find. Kathleen was there, so was Trish, the house was crammed with people getting steadily drunker. Beth spotted Kathleen when she arrived but couldn't get across to her. She found herself instead somehow trapped in a corner of the living room, penned in by Gary, the head of H.R who was trying to flirt with her and didn't seem to realise she wasn't interested.

Whilst Gary droned on Beth became increasingly uncomfortable. It wasn't just his bad breath or lack of awareness of personal space, she was starting to regret the amount of wine she'd drunk. At parties like this there was always a queue for the bathroom and she never got much warning from her body when she needed to pee. She knew she needed to get to a toilet soon but Gary didn't seem to be getting her hints.

Beth squeezed her legs together, the pressure in her bladder was growing with every passing minute.

"So then I had to call them both up to the office at the same time," Gary said, holding his beer bottle as if it was a microphone and he was compere at an award show. "You can imagine the hassle I'm sure."

Beth grunted in response. Her tummy was feeling very bloated now and she no longer wanted the wine in her hand. She managed to put it on the windowsill behind her and turned back to Gary.

"Look …" she began but was saved from going any further when someone stumbled into Gary's back, making him spill his beer onto Beth. It was icy cold and her top was immediately soaked through. This wasn't helping.

"I'm sorry," he began but Beth took the chance and squeezed past him, heading for the downstairs toilet. There were about five people queuing and she wasn't sure if she could wait that long. Weaving her way through the crowds she made her way upstairs. The wine was having an effect on her, she felt quite dizzy and had to hold tight to the banister to make sure she didn't fall. On the first floor she managed to stumble in on two people having sex in one bedroom, someone else asleep on the landing with their head in a plant pot before finally making it to the bathroom. There was another queue here. Beth joined the back and waited. She could feel the drops of beer trickling down her top and into her skirt, soaking the fabric, making her even more uncomfortable. It made her wish she'd worn a bra as her breasts were now clearly outlined through the thin cotton. The man in front of her in the queue turned to face her, his eyes drawn downwards. away from her face to her chest.

"Hi," he said, staring at her clearly visible nipples.

"Hi," Beth replied. "Listen do you mind if I go in front of you? I'm desperate."

"Me too," he replied. I'm not sure if someone's being sick in there, nobody's come out for ages."

"Oh God," Beth cried as a shooting pang of anxiety ran through her. She was shuffling on the spot now, not sure how much longer she could last. If she didn't get to pee soon she might just wet herself. In front of half the office staff that would be just perfect. Remembering the garden Beth fought her way back downstairs, wincing when someone on the makeshift dancefloor accidentally elbowed her in the stomach. She could almost feel the first drops of pee trying to escape. Clenching her muscles she clamped a hand between her legs, no longer caring what people might think of her.

"Beth!" a voice came from behind her.

She turned to see Kathleen standing there. "Oh hi, I'll catch you in a minute. I just need to pop outside."

"Get some fresh air eh?" Kathleen replied. "Had a few too many already? And I thought you were always the sensible one. Well at least give me a hug before you go."

Beth moaned as Kathleen stuck out her arms. This was torture now, she knew she wouldn't be able to hold on for more than another minute but she couldn't leave yet. She gave Kathleen the quickest hug she could, holding her breath as Kathleen squeezed her tightly against her, her legs wriggling on the spot as she tried to get away.

Finally she was able to make a break for it, not noticing Kathleen watching her go with a smile on her face. She made it to the back door at last and pushed it open. There were one or two people by the back door smoking but luckily for her nobody in the garden itself. With a hand clamped between her legs she ran down to the bottom of the garden, stopping behind the biggest bush she could find. Unfortunately it was only waist high but maybe it would hide her when she crouched down.

Frantically she scrambled her knickers down with her fingers, squatting behind the bush and trying to relax. But now she couldn't go. She was so tense and had spent so long holding it in her body was now fighting against her.

In the darkness she could see very little but when she heard something rustle in the grass behind her she tensed up even more. Someone was there. But who was it?

"Hello?" she asked nervously. "Who's there?"

Nobody answered but she could now feel warm breath on the back of her neck. She turned to look but it was too dark to make out a face. She could just see the silhouette of someone with short hair, crouched beside her.

"Who is…" she went to ask but a soft finger pressed against her lips, silencing her. The finger was removed and replaced by the gentlest kiss Beth had ever felt. She didn't know who this was but it was wonderful. If only she didn't need to pee so much it would be the most perfect seduction she'd ever encountered.

A tongue gently probed into her mouth as hands wrapped round her back almost knocking her to the ground. She put a hand on the grass to balance herself but lost concentration for a minute. Her knickers were still round her ankles as a single drop of pee fell from her, splashing onto her leg.

The stranger continued kissing her and in her drunken state Beth wondered if maybe she could get away with quietly peeing. Would the mysterious person notice? Would they mind? It was too late to answer those questions anyway. Beth could hold it in no longer. Another squirt of pee splashed onto the grass and then her bladder finally relaxed, the aching muscles inside her releasing the tension that had been there for what felt like forever. A line of piss flew from her, splashing her legs and the ground. The other person didn't stop kissing her for a moment but Beth tensed up when she felt a hand beginning to slide over her back and then cup one of her buttocks, squeezing gently. Would they notice her peeing now?

The hand moved further, brushing past her perfect ass, the fingertip just gently drawing a line past her anus and further under her. When the hand hit the stream of pee it froze but only for a second before continuing on its way, now flatly pressed against her pussy. Beth's piss trickled through cold fingers as the hand began to gently stroke her clit. She could feel a finger push its way to the entrance of her pussy but she could do nothing to stop it, not until she finished peeing.

The other person was still kissing her and Beth felt only pleasure as the finger slowly slid up inside her before gently beginning to fuck her. When would this pissing end? She squeezed her bladder muscles and a powerful spurt fell from her and then at last it slowed to a trickle before a final few drops left her.

At last she felt better and could focus on what was happening. The person knew she had finished, so gently pushed her onto her back. Beth lay on the wet grass, knowing if she was sober she wouldn't dream of allowing this to happen. She didn't know what was going to take place as they had removed their hands from her body and seemed to disappear.

In the darkness she waited and jumped when hands appeared by her ankles, pushing her legs apart. She lay breathing heavily. "Who are you?" she asked again but there was no answer. Suddenly a body pressed against hers. Beth could feel an erect penis burning against her thigh. A mouth enveloped hers and she was taken, her tongue entwining with his, hands stroking her face. All the time she could feel the shaft of his cock rigid against her but resisting going any further just yet.

She could smell him on her but had no idea who it was, she wasn't even sure she wanted to know. He was strong but gentle, as if he worshipped her body, his hands were moving down her now, making her wetter, making her body ache for him. She came to the party wanting Kathleen, she never expected the night to end this way. Was he this turned on from watching her pee?

She felt his cock begin to nudge between her legs. She reached down past his muscular body, amazed at how wet she felt. Gripping his cock she gave it a squeeze, he moaned into her neck, still not speaking. She moved it so the tip brushed her clit, sending shivers through her at the sensation. It was too much for him, he moved his hips, lowering himself. She kept hold of his cock, guiding it up into herself.

"That feels so good," she groaned as his shaft disappeared up inside her. Still he kept nibbling her neck, kissing her again, silencing her as he began to slowly rub his hips against her, keeping the movements small at first. She could feel his body pressing against her clit, teasing and arousing her more. She moved her hands down his back, matching their speed as he began to thrust harder now. He groaned into her ear, hot breath intense against her skin. She could feel herself becoming more excited, taken by the speed things were happening.

Occasional laughter could be heard coming from the house, it was insane to think they were doing this as just a few yards away the party was in full swing. Beth could feel his stubble against her neck, she stared up into the night sky as stars twinkled above her. She could feel the heat of his cock in her, thrusting back and forth as his body still ground onto her, sending her clit wild. She bit her lip as he became faster still, beginning to pant as he came closer to coming inside her. She knew her body was sending him over the edge and this excited her even more, hearing how he was reacting to her pussy. She squeezed her muscles, making it tighter, making him push harder. She grabbed his ass, pulling him up and against her, knowing she was close to orgasm. She made his body move faster, her breath becoming ragged as her toes began to tense, her legs turning to stone. It was moments away.

"I'm going to come," she whispered. He put on a fresh burst of speed and that was too much for them both.

"Oh fuck," he whispered in the quietest voice he could as she felt his cock ram all the way into her, beginning to twitch as he came inside her. At the same moment he pressed his pelvis against her clit and with one final motion Beth screamed out loud, her body sent into spasm by the orgasm ripping through her. He put a hand over her mouth, trying to quieten her as at the top of the garden people glanced down in their direction. Beth didn't care. Her orgasm was holding his cock inside her, her mind wanting this to last forever.

Her vision swam as finally her climax faded, the wetness between her legs soaking into the strangers skin. He kissed her again, as passionately as before, still rigid inside her. He gave one more gentle thrust and then slowly withdrew, kissing her once more and disappearing into the darkness. Beth lay there for a few moments, catching her breath. She stood up at last and pulled up her knickers, legs unsteady, feeling quite dizzy, her cheeks burning red. She could still smell him on her as she made her way up the garden and back into the house in a daze, wondering if she'd imagined the whole thing.


Filed under: Piss Stories
Posted on 01.29.17
Comments: None


Tags: pee story, pissing story
HD Wetting brings us the lovely Sosha with three wonderful peeing sets .We start off with Sosha in her pyjamas in bed and desperately needing to pee. She should go to the bathroom but is loving the feeling of her full bladder she is also feeling a little turned on. She kneels on the bed and the change of position squeezes her bladder a little to much and she starts to pee in her pyjamas. She grabs her crotch but pee is exploding out. As she holds her crotch there is a jet of piss that explodes through her fingers. She has piss running down her legs and soaking into the bed. She finishes pissing and then looking very pleased with herself she lies back down in bed still in her piss soaked pyjamas and masturbates till she is cumming. See Sosha Peeing Her Pyjamas Here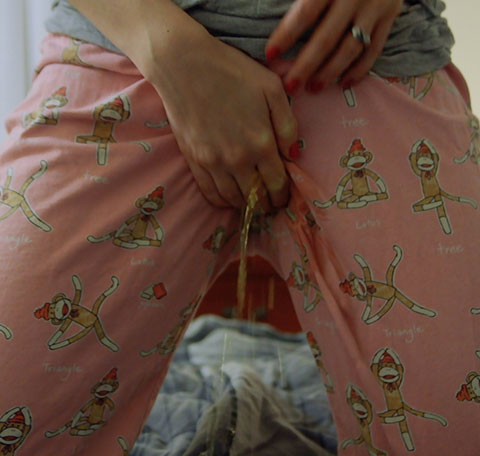 Next up we have Sosha in the forest in tight jeans it is a cold day and this is making her bladder tight. She is is about to burst and as she stands there she starts to pee. She is peeing in her pants and has pee slowly running down her legs. Her pee river starts slowly and then increases in speed soaking her pants faster. She finishes peeing and she has piss in her shoes as well. A very messy pants pee. See Sosha peeing her pants here.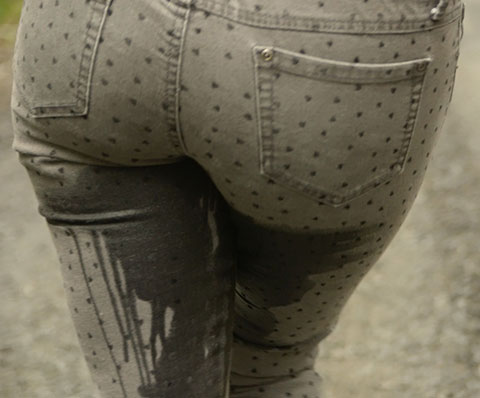 Last up Sosha is topless in jeans and dancing around, she really needs to pee and as she fidgets her breasts bounce around she then she starts to pee. Her piss explodes into her jeans creating a wonderful dark piss soaked denim patch. Her piss is running down her legs and pooling at her feet. When she finishes pissing in her jeans she sits in her piss puddle and masturbates herself. She really is a dirty girl. See the topless Jeans pee here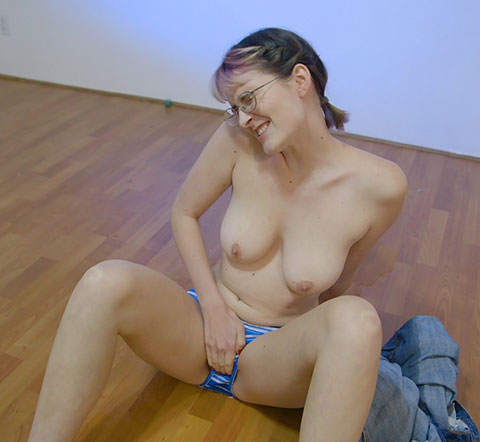 Filed under: Bed Wetting and HD Wetting and Jeans Peeing and Jeans Pissing and Peeing and Pissing and Pissing In Bed and Pissing In Pants and Pissing Outdoor
Posted on 01.25.17
Comments: 7 Comments


Tags: Desperate To Pee, Female Desperation, HD Wetting, Jeans Peeing, pants peeing, Pissing In Bed, Pissing In Pants, Pyjamas pee, Sosha HD Wetting, Topless Jeans Pee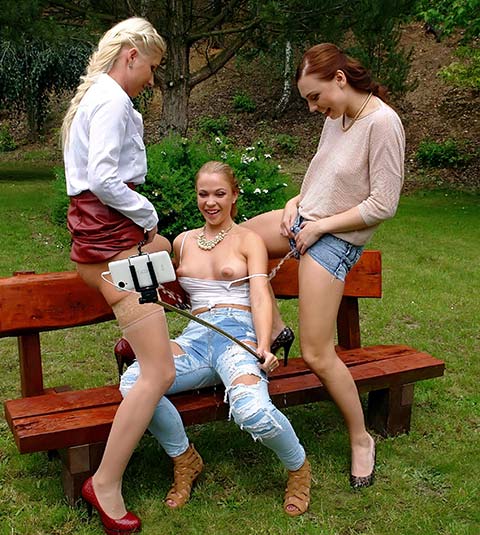 From Tainster we have three great lesbian piss sets. This is the first time we have any pissing action from this site and this is a great way to start. We start off with three hotties out in the grass they are taking selfies with each other until they start to get hot and horny. They start kissing and then pull down the top of one of them and the other two starts to pee on her. She has two piss streams splashing all over her it is just so hot to see. Two of them then lay on the ground and the sexy blond pisses on them both till they are dripping. They play together and then the redhead pisses all over herself. This is a great lesbian piss and they are having so much fun soaked in piss. See The Lesbian Piss Here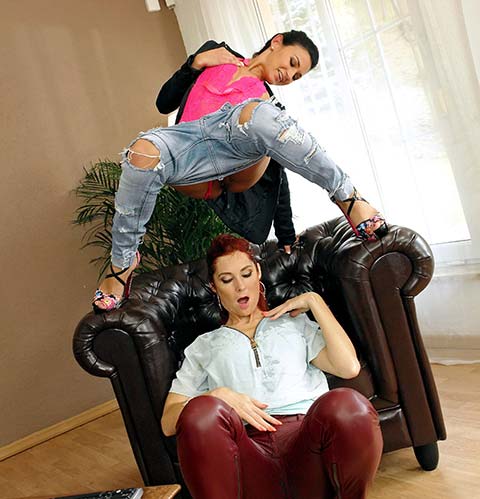 Next up we have a lesbian couple indoors, they are checking out something on the computer but are so horny they starts to kiss and then their pants come down and they are both fingering each other to an orgasm. No sooner do they finish that they both need to pee. The brunette gets above the redhead with her pussy exposed and starts to piss, she is spraying piss all over the redhead and when she finishes her hair is clinging to her face and she is in a puddle of piss. Soaked in piss sher gets up and now it is her turn to pee on her lesbian lover. She stands on the couch and sprays her with piss. This is a great wet pissing lesbian set and you can see it here.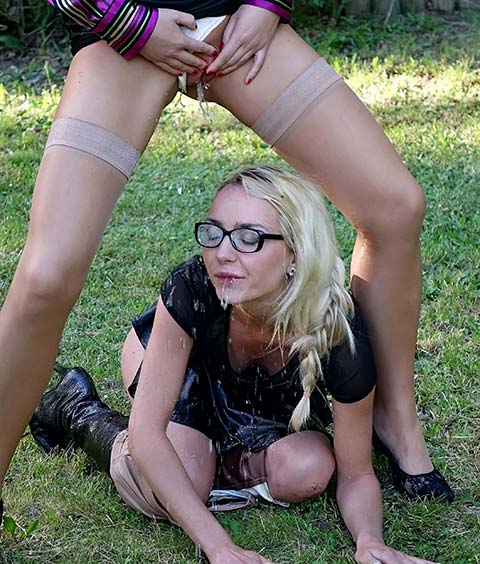 The last set starts with two lesbians making out on the couch till they are horny and there bladders are full. They go outside and the brunette gets on the ground and gets sprayed with pee, just look how turned on she looks with pee running everywhere. She stands up and the blond gets on the ground. She lifts her piss soaked skirt and aim her dripping vagina at her and starts to piss. She is soaking the blond and then she starts to drink the pee straight from the source. A really wonderful piss scene. See The outdoor pissing lesbian here


Filed under: Babes Peeing and Drinking Piss and Lesbians Peeing and Outdoor Pissing and Peeing and Pissed On and Pissing and Tainster
Posted on 01.22.17
Comments: 1 Comment


Tags: Lesbians Peeing, Peeing, Piss Drinking, Pissing, soaked in piss, Tainster
From Real Wetting we have the wonderful Ruby. We have only had one set of this hot wetter before when she was peeing in her red leggings in Ruby Pissing In Her Red Pants. Today she is in a shirt and pants. Her workmates have bound her against some posts for fun and while she is taking it in her stride she really needs to pee. Her belt is cutting into her bladder and this is making this worse and worse. She starts to struggle and she is starting to cross her legs a little. She really is starting to feel the pressure in her bladder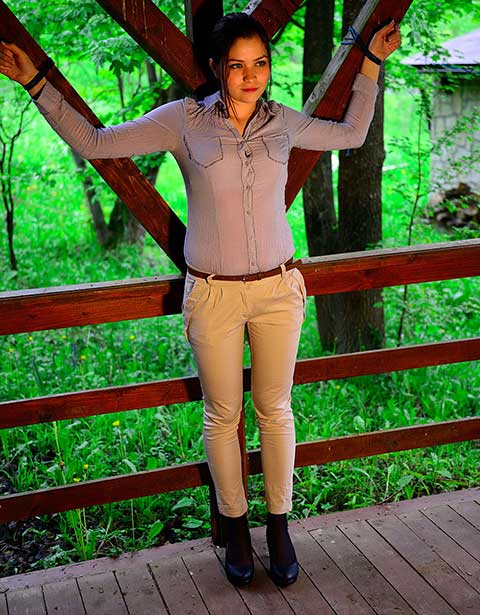 Ruby is getting more and more desperate, her bladder is starting to ache and she has moved on from little squirms to trying to clamp her legs together. She is in a lot of trouble. She tries to get her hands free but she has been tied to tightly she looks down and then she starts to pee in her pants. The first drips of pee starts to soak into her pants and then the dark pee patch grows as it starts to run down her legs.

Ruby is peeing in her pants her stream is increasing, her pants are overflowing with pee it is splashing around her feet and is even soaking into her boots. This is a wonderful pants pee for us but poor Ruby she is getting humiliated. She finishes peeing and is still bound standing in piss soaked pants and shoes. She is untied and then she pulls her urine soaked pants down and we get to see her pissy knickers. A super female desperation and pants pissing from Real Wetting

See Ruby Peeing In Her Pants Here


Filed under: Audrey's Wetting Site and Desperation and Female Desperation and Peeing and Pissing and Pissing In Pants and Real Wetting
Posted on 01.18.17
Comments: 1 Comment


Tags: Audrey's Wetting Site, Desperate To Pee, Female Desperation, pants peeing, Peeing Pants, Pissing In Pants, Real Wetting, Ruby Real Wetting, wetting