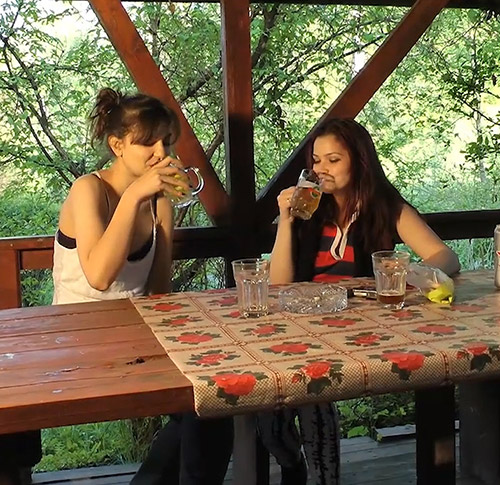 From Real Wetting we have the wonderful wetters Ruby and Natalie, they are on the balcony drinking and having a great time. Ruby is really showing her alcohol and it looks like she really needs to pee. They keep on drinking but Ruby is getting sleepy. She starts to dose off and then she puts her head down and starts to sleep. This is not a great outcome for her as she has a full bladder. Ruby is drunk and sleeping and then she starts to pee.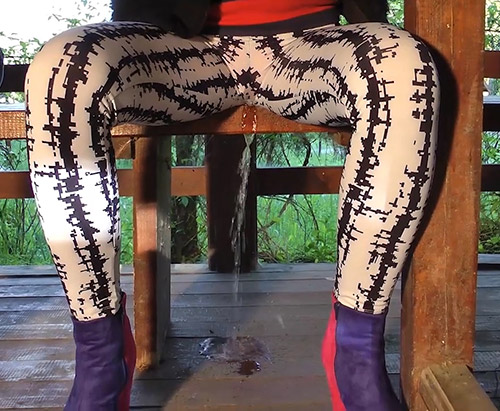 Ruby has started to pee in her leggings, she doesn't know what is going on but we can all hear the piss splashing on the wood of the balcony. The pee stream gets stronger and her leggings are getting wetter and wetter. Natalie sitting beside her looks over to see Ruby pissing herself and Natalie thinks it is funny. Ruby keeps on pissing and her leggings are soaked, she has a big piss patch under her too. She finishes pissing her leggings but doesn't stir. Natalie now needs to pee but she doesn't want to miss out on this fun.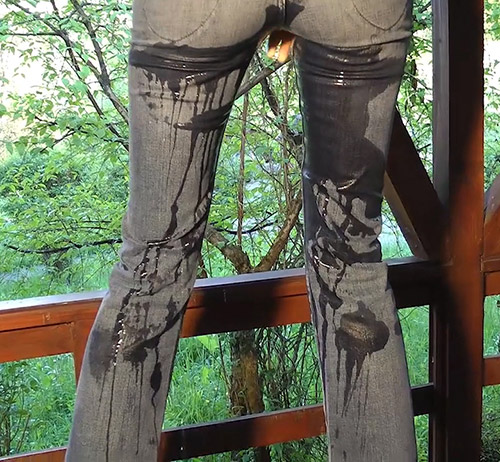 Natalie is desperate to pee too but she doesn't want to go to the bathroom. She stands up and in her tight jeans starts to piss, the piss streams are spectacular. When she first starts to pee she has rivers of piss running down her legs, they merge and she is one wet shiny pissy mess. She keeps on pissing till she is fully empty and with nothing else to do she sits back down beside Ruby both in their piss soaked clothes.
See Ruby And Natalie Pissing Here