From HD Wetting we have the lovely Alisha and Nikko. The last post from HD Wetting had them in the bed in Lesbian Panty Wetting from HD Wetting. Today Alisha is in her jeans and tied to the chair, she is desperate to pee and Nikko is teasing her. I do like it when HD Wetting have bound wettings there is something so wonderful seeing the piss explode through the clothes. If you have missed some of their past ones check out HD Wetting Panty Peeing, HD Wetting Peeing Photos, HD Wetting Panty And Bikini Peeing and Sammy Tickled Till She Pees. They are all wonderful wettings.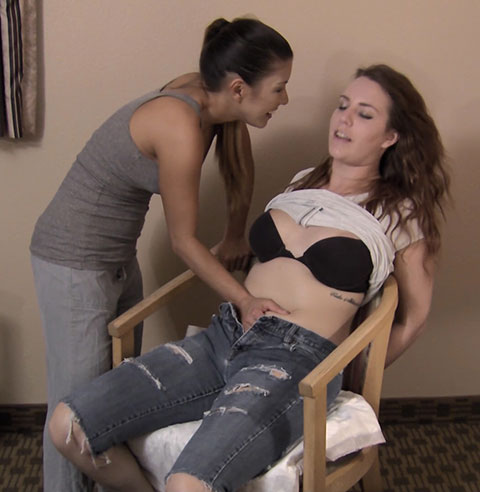 Alisha is desperate to pee, she is struggling to get away from Nikko but there is no chance of that. Nikko tickles Alisha and then presses into her bladder, poor Alisha she is really having a bad time. Nikko unzips her jeans and then pushed her hand in and presses down again Alisha is just to desperate she can't hold on and starts to pee in her jeans.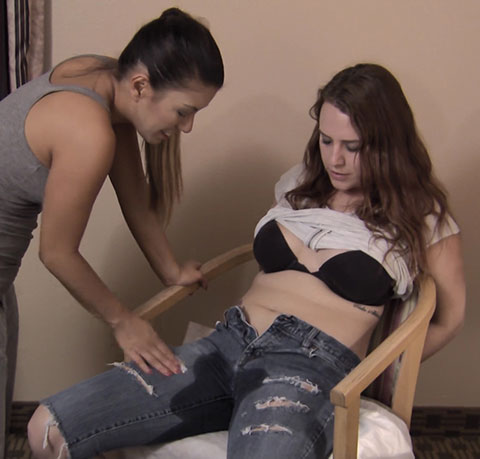 Alisha is pissing in her jeans she can't stand as she is bound and her piss is pooling around her bottom the fabric is getting the wonderful shine that wet denim gets. She finishes peeing in her jeans and then as she is sitting there Nikko slips her hand into her jeans and starts to masturbate her. She really is turned on and sitting in her puddle of pee she cums on Nikko's hand. Wonderful bound wetting from HD Wetting.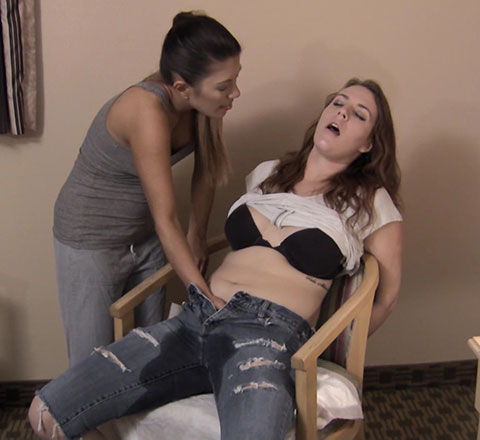 See Alisha Bound and Jeans Peeing Here


Filed under: Desperation and Female Desperation and HD Wetting and Jeans Peeing and Jeans Pissing and Peeing and Pissing and Pissing In Pants
Posted on 04.16.15
Comments: None


Tags: Alisha HD Wetting, bound pissing, Desperate To Pee, Female Desperation, HD Wetting, Jeans Pee, Jeans Peeing, Nikko HD Wetting, pants peeing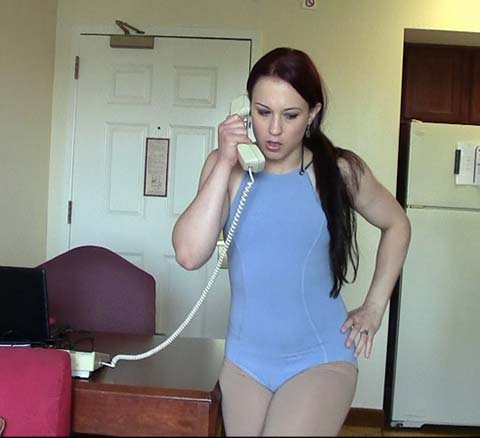 From Ineed2pee we have three great female desperation and wetting sets. We start off with Cheyenne Jewel. We have had this ineed2pee hottie before in Bound And Desperate To Pee Female Desperation And Panty Peeing and the latest Tipsy And Desperate To Pee from Ineed2pee Today she is in a yoga outfit and looking ever so sexy. She is desperate to pee but stuck on the phone she needs to go badly but the caller wont stop talking. She gets more and more desperate and then she is just to desperate that she can't hold on and starts to pee in her yoga outfit. She has piss streaming down her legs and splashing on the floor this is a super wetting. See Cheyenne Jewel peeing in her yoga outfit here.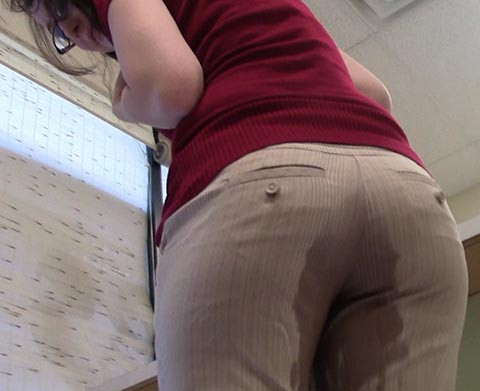 Next up we have Katie Morgan. Everyone always fantasizes about wetting at work accidents. I mean what better scenario is there than a helpless girl who can't leave her post because of circumstances & is struggling to be polite and professional to the customer while her bladder is screaming for release. There's nothing more embarrassing than work related wettings for sure! and that is what happens in these pictures. She is just to desperate and pisses herself in the office. See Katie Morgan pants peeing here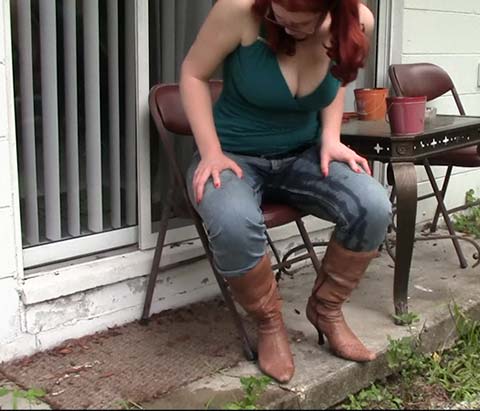 Last up we have Tori Bell. The ineed2pee story goes "I love shooting Tori & it's been a couple years since I've shot her so here's a double dose of her curvy wet goodness. I love the close-ups but I didn't realize just how much pee was pouring through the front of her jeans; just as much as the back! She does a very natural scenario of being locked out & upset but not overly done & ridiculously over the top. She also grew her hair since the last fetishcon that I shot her at & looks very much like an old school pin up model." Once again a great wetting from Tori. See tori desperate and peeing here

Filed under: Desperation and Female Desperation and Ineed2pee and Jeans Peeing and Jeans Pissing and Knicker Wetting and Peeing and Pissing and Pissing In Pants
Posted on 04.13.15
Comments: 1 Comment


Tags: Desperate To Pee, Female Desperation, Ineed2pee, Ineed2pee Cheyenne Jewel, Ineed2pee Tori, Jeans Pee, Jeans Peeing, Katie Morgan ineed2pee, Outdoor Pissing, pants peeing, Yoga Pants Pee
From Wetting Her Panties we have the lovely Kacie. We have had her before in Pissing In Her Denim Shorts and Knicker Wetting With Kacie and she is great. Today she is her yellow panties and desperate to pee, she is squatting down showing us her wonderful panty encased crotch she grabs her skirt and tries to pull it down. She is so desperate to pee that she gives up and then we get the first trickles of pee as she starts to pee in her panties.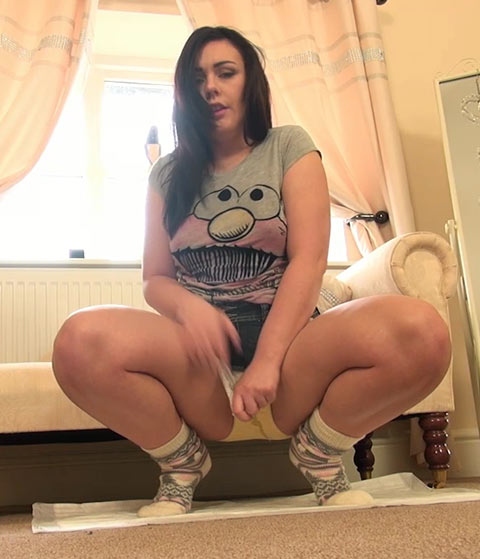 Kacie is peeing in her panties while squatting down we have a wonderful view of her panty covered crotch as her pee starts to overwhelm the fabric and flow out. As she keeps peeing, her panties start to go a little see through and we can make out her pink pissy pussy.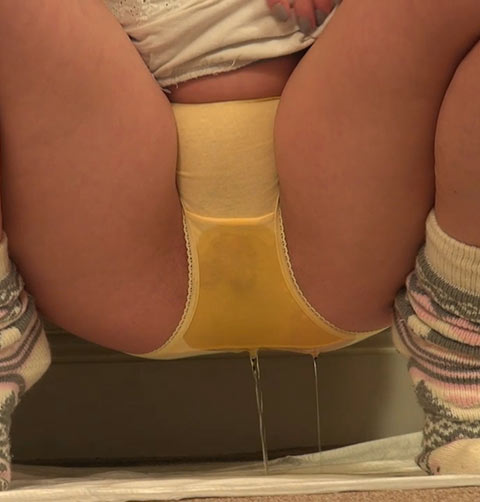 Kacie Is soaking her panties in piss as her pee flows out her wool socks are even getting wet. She finishes peeing and her piss soaked panties are clinging to her pussy it is a wonderful sight it is as if she is presenting her piss soaked crotch to us just imagine sitting in front of her with her warm piss soaked knickers asking to be touched. Super knicker wetting from Wetting Her Panties.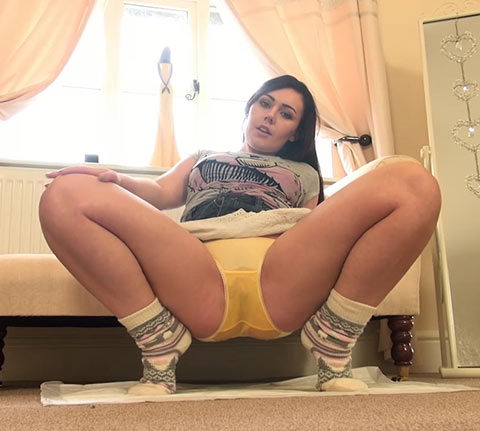 See Kacie Peeing Her Panties Here


Filed under: Knicker Wetting and Panty Pee and Peeing and Pissing and wettingherpanties
Posted on 04.10.15
Comments: 3 Comments


Tags: Kacie Wettingherpanties, Knicker Wetting, Panty Pee, Panty Peeing, Panty pissing, wetting, wettingherpanties
From Vipissy we have this wonderful pissing movie with two great lesbians. Vipissy have brought us some wonderful lesbian peeing scenes in the past, if you have missed them check out Very Wet Lesbian Pissing Lesbian Pissing Threesome Vipissy and Sexy Lesbian Pissing From VIPissy. Today we have Promesita and Vanessa Decker and what is great for all you airy pussy lovers Promesita has a hairy pussy.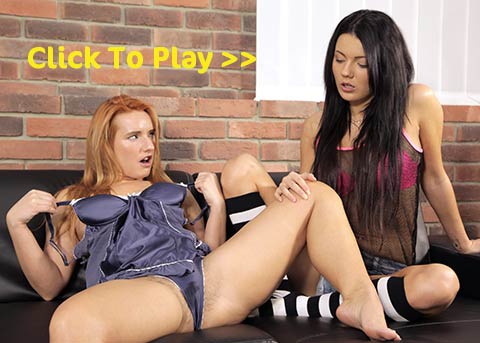 The Vipissy Story Goes "Promesita is going through outfit choices with her girlfriend Vanessa Decker which turns them both on. Promesita pees through her panties as Vanessa runs her fingers over her crotch. Both girls are extremely horny and kiss each other before Vanessa licks Promesita's hairy pussy. She is covered in piss as Promesita sprays right into her mouth and the girls exchange a piss soaked kiss. Once Vanessa is out of her hotpants, Promesita licks her pussy and takes a mouthful of her golden nectar. Vanessa gets worked on first with fingering, licking and a massive black dildo. She gets off and squirts all over the sofa and Promesita's mouth. The girls enjoy a lesbian 69 before Vanessa pisses right over Promesita's pretty face, soaking her in golden pee. It's now Promesita's turn for the monster dildo which results in squirting action, all over Vanessa's gorgeous tits. Finally, these horny wet girls pee into a glass and drink their nectar, finishing off a steamy lesbian sex scene."

This is great lesbian pissing the two hotties really do get into it and by the end they are soaked in piss. I do love Vipissy as there models always seem to love pee and todays peeing movie is a wet and wild party.

See The Lesbian Pee Movie Click Here


Filed under: Hairy Pussy Pissing and Lesbians Peeing and Movies and Peeing and Pissed On and Pissing and Pissing Movies and ViPissy
Posted on 04.04.15
Comments: 1 Comment


Tags: Hairy Pussy Pissing, Lesbians Peeing, Piss Drinking, Pissing Movie, Pissing Movies, Promesita Vipissy, Vanessa Decker Vipissy, ViPissy, Vipissy Movie, wetting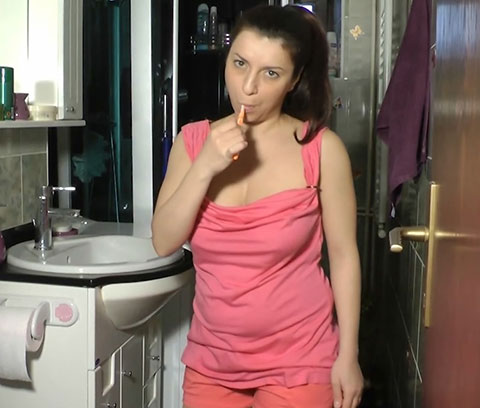 From Real Wetting we have the very sexy Dee. Dee has to be one of my favourite wetters at real wetting she is not only sexy but she loves wetting. We have had her in the past in Dee Female Desperation And Peeing Dee From Real Wetting Peeing In Her Jeans Shorts And Sweat Pants Peeing and Dee From Real Wetting Jeans Pee where she looks so sexy when she is pissing her jeans. Today we join Dee in the bathroom as she is brushing her teeth. She is desperate to pee but as she is in the bathroom she thinks that she will have some fun. She keeps on brushing her teeth while she is getting more and more desperate to pee.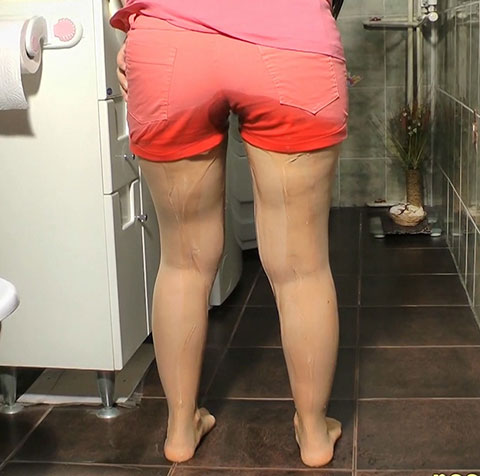 She is busting, she grabs her crotch and as she does her breasts nearly fall out of her top, she looks great with no bra. She is desperately holding on but she is just to desperate to pee and starts to pee in her shorts. Her first spurts are small but then the floodgates open and she starts to forcefully piss herself.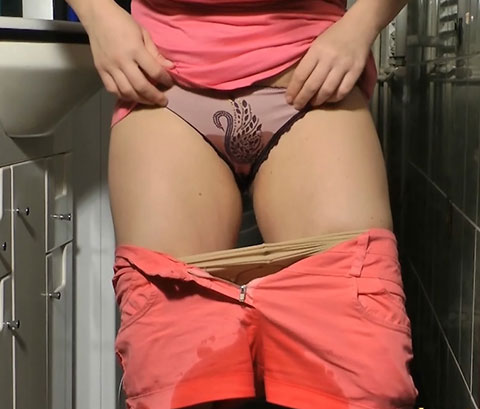 Dee is peeing in her shorts in the bathroom, she has pee running down her legs and her shorts are getting a wonderful wet piss patch. Just look at her legs encased in pantyhose with the rivers of piss running down this is great wetting form the sexy Dee. She finishes peeing in her shorts and as they are still dripping she pulls them down to show her piss soaked panties too. Super sexy female desperation and wetting from Real Wetting

See Dee Peeing Her Shorts Here


Filed under: Desperation and Female Desperation and Peeing and Pissing and Pissing In Shorts and Real Wetting
Posted on 04.01.15
Comments: None


Tags: Dee Real Wetting, Desperate To Pee, Female Desperation, Pissing In Shorts, Real Wetting, shorts peeing, Shorts Pissing, wetting
Its been a while since we have had a story. I came across this lesbian peeing story so here we go.

Katrina relaxed, allowing herself to sink deep into one of the few padded seats on the train. Her legs ached and her mind races from the events of the long tiring day now thankfully behind her. Work had been the usual hell, her boss was a pig unwilling to accept the idea that she wouldn't be sleeping with him for the raise that was rightfully Hers. All that she could see upon leaving the building was the scowling face of that asshole still stewing over the hot coffee she had "accidentally" poured in his disgusting lap. Now, though, far from that place and that man, she began to finally let the tension of the day subside and began to look forward to the train ride ahead. There was a particular passenger who had captured her fancy and she was very much looking forward to the usual lewd display she was accustomed to seeing, a semi-public show form the no-frills beauty who like clockwork would park herself diagonally across from her and do what Katrina loved best.

Kat lowered her head in silence, thinking of her, getting wetter by the second anticipating the display to which she was privy to seeing every day for 3 weeks straight now. Kat rubbed her legs together almost imperceptibly feeling the wetness of her pussy lips sliding along their edge. She had been watching this woman for weeks now and not once did she make eye contact, but Kat knew she was aware that she was being watched. How could she not? Kat's eyes burned a hole in the woman's crotch, barely exposed to her, her lace panties masking ever so slightly the shape of her prominent lips. And when she commenced to wet herself, that mask was nearly torn away. Yes, the woman she watched religiously would come in to the car, sit with her legs slightly apart, and piss herself, just a little at a time, leaking out her yellow nectar until they were the last ones in the car.

Kat's stop was last, the nameless pissing woman's stop was just before hers. Although Kat had suspected that she may have gone a few extra stops, just to finish the heady show she had begun after the train began to clear out. Kat remembered vaguely, her head was swimming and her pussy was tingling so much at the time that a strong recollection was not possible, that she may have gotten off a few stops early the first night, holding on a few stops more every time once she had noticed she was performing for an audience.

She was now one stop away from the station where the woman boarded everyday, and she was dripping with anxious anticipation. She had been on the edge of cunning for what felt like an hour now and desperately needed relief. As the train squealed to a halt, she could barely hold back a sigh as the object of her wet desire stepped into the compartment. She was a very average looking woman, whose very normalcy made her and what she regularly did all the more sexy. She was wearing a modest white button down shirt, which barely showed the tops of her white fleshy breasts, a blue business jacket and matching skirt. In her hand, she carried an elegant brown leather oversized purse, which could almost double as a briefcase. She was already fidgeting, walking with her legs tightly together as she strode clumsily into the cabin and took her usual seat diagonally across from Kat.

Kat's pussy was burning now, the wetness she was producing was threatening to cause a perceptible wet spot on her gray chinos, she had taken the precaution of wearing a panty-shield on this day but the copious amounts of pussy cream were barely held back by the wall that was the absorbent pad. She was ravenous with want for this woman, who's name she did not even know, but with whom she shared an intimate bond with, the bond of hot golden piss.

Kat was so lost in herself that she didn't notice the woman surveying the room, it seems the show was about to begin and having snapped back to realty she casually clanked over at her slightly parted legs and her lacey white panties. White? She had never worn whit before, it seems that this increasing feral vixen was upping the ante, she knew what Katrina had in mind and she was now a full and willing participant in this little game of hide and piss. The sudden revelation threw Kat for a loop and the freight train of her orgasm came upon her faster than she could control. She wasn't sure if she had made any noise, or even if she was flushed, and she simply didn't care all that she knew at this point is that she had to have this woman, she had to taste her pussy and feel her piss cascading into her mouth and falling over her breasts. She knew that she needed to drink from her and soon.

The woman spread her legs ever so slightly, the train was nearly empty now, with a few passengers dozing and others reading their books, newspapers or simply staring out the windows in that lemming-like ride to the oblivion called home. Kat was convinced that between them there was an unspoken agreement that for all intents and purposes, they were the only two there, fuck what went on or who saw it.

Then, suddenly, the whole world shifted…

The woman took out from her briefcase a pair of tortoise shell glasses and a pen and struck her best librarian pose, looking for the first time directly into Kat's eyes and…. smiling. Kat was so caught off guard by this, so flustered by the thought that this woman with whom she shared a very intimate bond with, but until this point only in her own mind, had broken the barrier between them, for the first time acknowledging the presence of her watcher, and seemingly appreciating it. Kat was floored, but the most shocking surprise was yet to come.

The woman placed the pen to her lips and slowly drew her lush bottom lip down, exposing her white teeth to Kat as she sat rapt, unable to move. Then the next surprise came, parting her legs now perceptible to anyone who might be paying attention she closed her eyes and smiled a little devilish smile. A small ruvelit of wetness formed in the shape of her pussy as she let out a very controlled pee. It spread so slowly that it would have taken time-lapse photography to capture the spread. But Kat was so intencely watching her crotch that she could swear she could see every little squirt.

A muffled voice came over the speaker announcing the next stop, the woman took her cue and adjusted herself accordingly as to not give her toilet away to those who wearily exited the train, there was only one woman left, and she was curled up in a ball in the last seat near the rear of the car, knocked out, dead to the world.

The wet woman now relaxed and spun herself back in the direction of Kat. Looking her dead in the eye, she ran her finger along her dampened slit and spread the wetness over her crotch, making her trimmed pussy stand out in all its fleshy wonder, she was not only wet with piss, but with excitement as well as evidenced by the extreme puffiness of her labia, seen clearly now through the gauze of her semi translucent panties. Without another moments hesitation she placed her finger along her slit and pissed out a short sharp burst, her finger parting it much like the proverbial red sea, or in this case "yellow river." Then she did something that shocked even Kat, she quickly brought her dripping finger to her lips, and inverting it, let the clinging yellow tinged piss drip daintily into her open mouth. Then, running her tongue along the edge of her forefinger she licked it clean.

Kat was on the verge of another orgasm when she realized the woman's usual stop was next, she dreaded the thought of this ending and silently wished for a breakdown to prolong this sweet agony she was feeling. But the bespeckeled woman showed no signs of moving, preparing, as she usually did to de-board, she only casually fingered herself through her soaked panties and continued smiling at Kat. Kat was beside herself with lust and did all that she could not to unfasten the button on her chinos and reach deep within her sopping cunt to finger herself and maybe, just maybe join this mystery woman in pissing her pants. But she stilled herself, afraid of breaking the spell.

The loudspeaker crackled and a disembodied voice announced the second to last stop, the woman to Kats amazement, still did not move. However the groggy rumpled woman to the rear did. Dazed and stumbling she stood to wait at the door for what was her stop. To Kat's amazement the wet librarian did not change her position. She still sat; legs wide open openly playing with her pussy. She was either convinced that the waking woman either would not notice or she was far beyond caring.

The train came to an abrupt halt and the tired woman exited, either she had not seen or had not cared about the wanton display occurring just feet away from her. Either way, the final curtain had now been raised and they were all alone in the car. Kat had no reason to be shy at this point, and slowly unbuckled her pants, sliding the zipper down with a sexy "ziiiiippppp". Her panty less crotch and trimmed patch of brown pubic hair now visible to the woman busily frigging herself in the seat across from her.

"Diane," the woman breathed as she began to piss in earnest, moving her panty aside to push two fingers into her gushing cunt.

"Kat," Katrina said through a veil of lust, searching out her own sopping tunnel with her middle and index fingers.

"Fuck you're hot," was all Kat could say as she watched the woman openly frigging and pissing, leaving a wet line from her pussy to nearly Kat's feet. Diane only smiled in response and continued pissing herself as her face contorted, ready to cum. Suddenly Diane arched her back and unapologetically sent a shower of piss all over Kat's legs, which was all it took for either of them.

"Fuck, cum with me!!!" Diane screamed, now far beyond caring. And at the finish of that drawn out E, they both came soaking themselves in cum. Not to be outdone, Kat scooted back on her chair and catching the hem of her pants in her fingers drew out her wet pussy. Pulling back on her lips, she fired a shot of Piss directly at he new friend soaking her in it. Without hesitation Diane fell to her knees and drank in everything Kat had to give her, swallowing lewdly as she did, fucking herself with her fingers until she came again.

Exhausted and disheveled, and covered with piss Diane moved up Kats body to give her a deep tongue kiss.

"Luv, that was wonderful, I've been meaning to do that to you ever since I knew you watched me pissing myself the first time," Diane smiled.

"But now I'm afraid you've missed your stop," Kat said with a mock frown.

"No I haven't honey, I was hoping to go home with you, if it wouldn't be too much trouble….maybe get to know each other wetter…I mean better," she laughed.

"I would Love that hun, I just hope my girlfriend doesn't mind, but I think we can convince her," Kat grinned.

The final stop had arrived and the two very wet women walked arm in arm into the cool evening, smelling of piss and cum, and reveling in a fantasy come true.


Filed under: Piss Stories
Posted on 03.29.15
Comments: None


Tags: pee story, pissing story
From Ineed2pee we have two female desperation and wetting movies and one bed wetting picture set. Ineed2pee has to be the female desperation masters all their movies have the models busting to pee and we get to watch as they jiggle and crab crotches until they justr  can't hold on and wet themselves. To start today we have the wonderful Sinn Sage. She has stared in some wonderful desperation and wetting posts here at Piss Blog and if you have missed her posts check out her page. Sinn Sage is in this highlight movie desperate and wetting it is wonderful sit back and enjoy all her female desperation and wetting action. Click here to watch.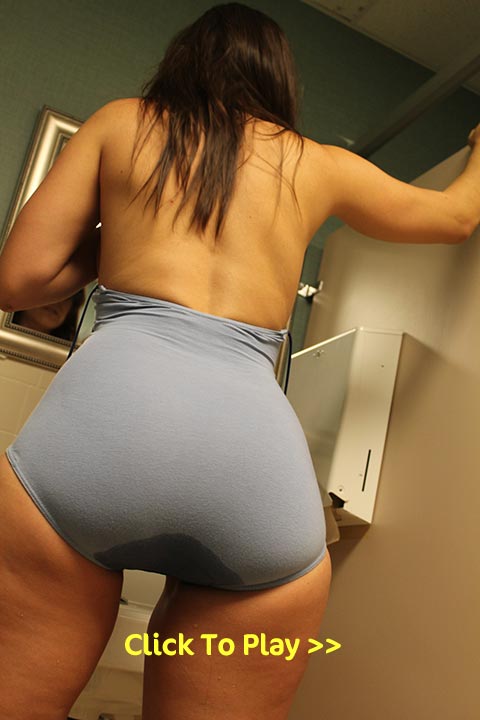 Next up we have Natalie Storm, this is one hot lady and when she is full and desperate to pee she just gets hotter we have had some wonderful posts with her in the past check her out here in this female desperation movie we get it all talking to the camera female desperation and of course what we always are waiting for wetting. She is a natural girl and seems to love peeing herself. See her movie here
Last up we have some bed wetting photos with Lela.Ineed2pee have brought us some great bed wetting movies in the past and todays pictures are a continuation. the story "New girl Lela is a cute brunette around 24 & she stumbles home tipsy and silly. She manages to take off her shoes before passing out on the bed. Her naughty roommate decides to test the old hand in warm water trick and before long… there's a dark damp spot on her crotch of her tight blue jeans!!! There's an awesome closeup of the hot piss coming out of her crotch & pooling underneath. She wakes up and is NOT happy she pissed her jeans completely and it's soaking wet down one leg plus the white sheets are SOAKED with pee!! Nice little behind the scenes bit where she shows off her nice pissy nude coloured panties and peels off those skintight jeans!" See Lela peeing the bed here.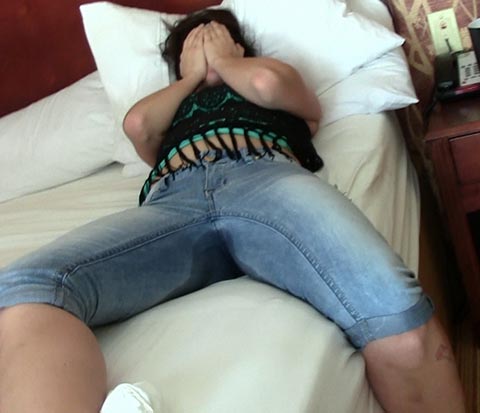 Filed under: Babes Peeing and Desperation and Female Desperation and Ineed2pee and Jeans Peeing and Jeans Pissing and Movies and Peeing and Pissing and Pissing In Bed and Pissing Movies
Posted on 03.26.15
Comments: 3 Comments


Tags: desperate female, Desperate Peeing, Desperate To Pee, Desperation, Desperation Movie, Female Desperation, Ineed2pee, Jeans Pee, Lela Ineed2pee, Natalie Storm Ineed2pee, Pissing Movie, Sinn Sage Ineed2pee, wetting
From Wet and Pissy we have there great peeing photosets again. Wet and pissy have brought us some great movies and photos in the past and if you have missed some of them check out Peeing Around The House, Carla Cox From Wet And Pissy, Kattie Gold Pissing From Wet and Pissy, and Whitney Conroy Making A Piss Movie. Today we start off with Adele the story from Wet and Pissy goes "Gorgeous raven haired Adele steps into the walk in shower and lets water drizzle down her tanned, toned body. She massages her tits in soapy bubbles before running her hands all over herself and starts to get turned on. Rubbing her pussy, Adele masturbates as she catches her golden piss in a vase. This horny babe pours the contents over her body and into her mouth, swallowing her juices and even soaks her hair! Diving onto the floor, she rolls around in her piss puddle before getting hold of a double ended glass dildo and practicing her blowjob techniques on it. Toying her pussy, she sprays pee over the shower floor, making herself orgasm before rinsing off and teasing us with her curvy ass" lovely pissing from a sexy brunette. See Adele Peeing Here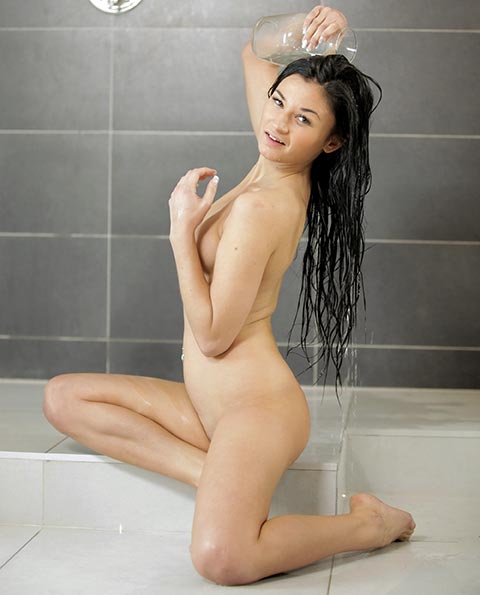 Next up we have Antonia. The story goes "Antonia's studies are cut short as the pigtailed babe puts her book down and her body becomes a bigger interest than the stale book she is trying to read. She soaks her polka-dotted knickers, relieving herself right through them. She saturates them with her pee and then wrings them over her body. Unable to squeeze anything out of them, she proceeds to sucking on them. She moves on to the square seat, where it's bright white colour reveals the honey coloured goodness stored within her body. An excellent view is captured as she pees into a watering pot held beneath her body. Antonia gets wetter and wetter, masturbation peeing. By the end of her playtime, her makeup is running off of her face." See Antonia Peeing Here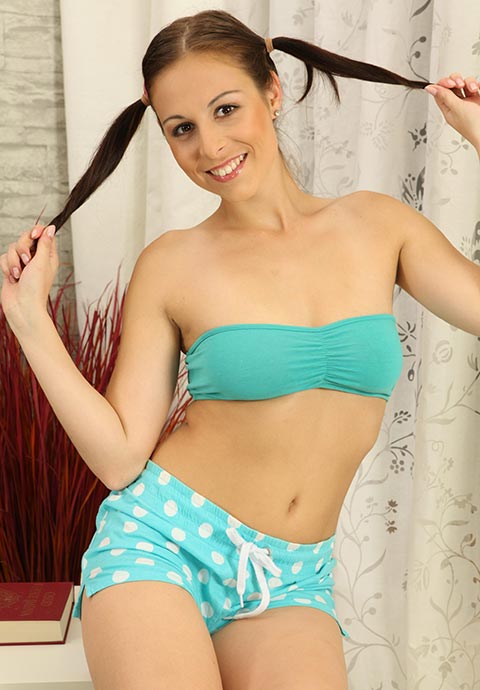 last up is Brittany Bardot and her black dildos the Wet and Pissy story goes "Introducing Brittany Bardot, a gorgeous blonde MILF who knows exactly what she wants. They say when a women turns 30, she becomes a hell of a lot more experimental when it comes to sex and Brittany is no exception. Dressed in black lingerie and stockings, she looks seductive as she poses on the leather sofa. Her panties have a zipped up crotch which she soon unzips to reveal her spread pussy lips. After stripping down to her stockings, Brittany pisses into a small glass vase and pipettes her golden juices over her natural tits and into her mouth. She uses a speculum to spread her pussy wide open ready for the monster black dildo she has planned. She pisses into her own mouth and then uses the brutal dildo on her tight ass while shoving another one into her twat!" just lovely mature pissing. See Brittany Peeing Here.


Filed under: Babes Peeing and Drinking Piss and Peeing and Pissing and Self Pissing and Wet And Pissy
Posted on 03.19.15
Comments: None


Tags: Adele Wet and Pissy, Antonia Wet and Pissy, Brittany Bardot Wet and Pissy, Piss Drinking, soaked in piss, solo pee play, Wet And Pissy