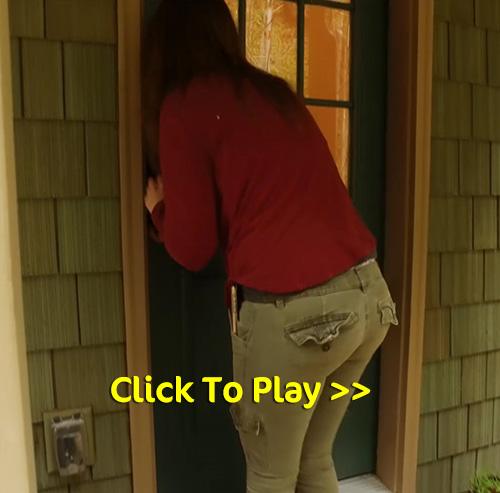 From HD Wetting we have the lovely Alisha. She is in the laundry doing some washing she is desperate to pee but manages to get the load in. She is already squirming. She sees a squirrel outside and runs out to see it, she looks around but it is gone. Alisha comes back to the door but it has locked itself. She starts to jiggle and then gets her phone out to call someone. She starts to grab her crotch again. She is so desperate to pee.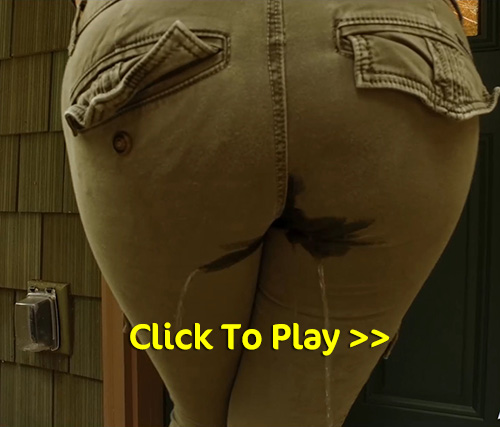 Alisha has locked herself out and she is busting to pee. She starts the pee pee dance as she is waiting for her friend to arrive with the keys. Just look at her squirming with desperation, she is so sexy. Alisha is so desperate that she is even grunting a little as she holds on. I don't think that she is goind to be able to hold her pee in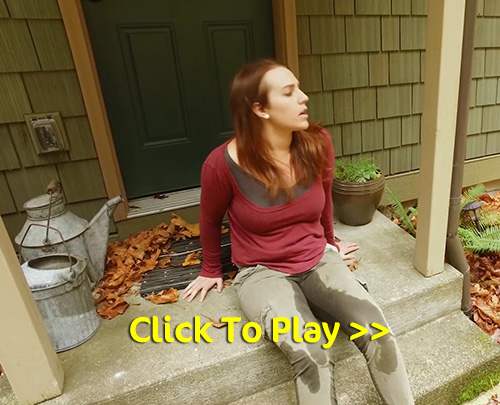 Alisha is just to desperate and she can't wait any longer. She bends over a little and then starts to lose control. Alisha is peeing in her tight pants. The piss explodes through the fabric and there is pee streaming down her legs and soaking into her boots. What a pissy mess she is making of herself. She finishes pissing in her pants and still in her piss soaked pants she sits down and we can see the pissy mess she is.
See Alisha Pissing In Her Pants Here