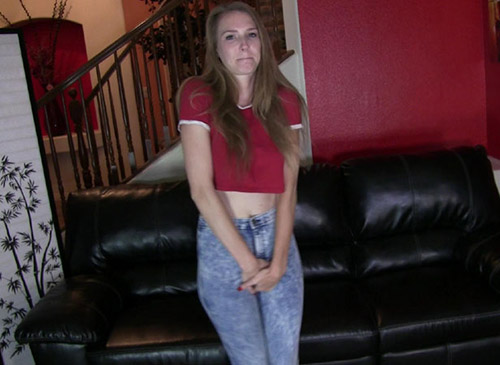 From Ineed2pee we have the sexy Ashley Lane. Ashley is in her jeans and she is super desperate to pee. She has been holding on for ages and starts to tell us how desperate she is. She really is teasing us with her full bladder, she is grabbing her crotch so tight trying to hold on. She starts to do the pee pee dance and then starts to wiggle, it is great to see how super desperate she is.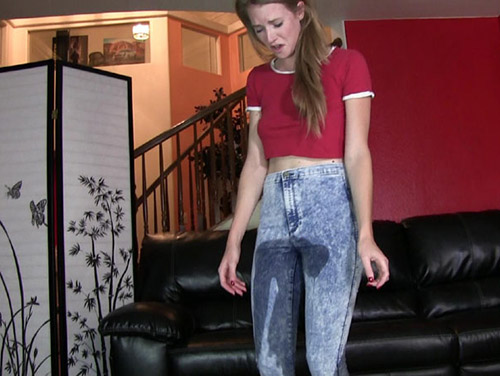 Ashley has her hands jammed so tightly between her crotch. She keeps taking and teasing us as she struggles to hold on. She is about to lose it she spins and pushes her hands tighter into her crotch but she is just to desperate, her bladder is to full and she starts to pee. She really does let it go, her jeans starts to show signs of her piss and then they are soaked and dripping what a mess she is.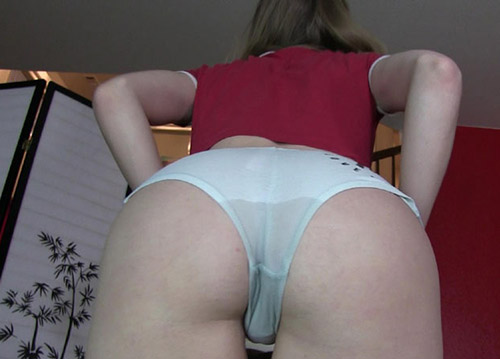 Ashley Lane has pissed herself and she is standing in her piss puddle. What a mess she is, she starts to show off how wet her jeans are and then undoes the button and pulls them down to show her piss soaked panties, they are clinging to her pussy and you can make out her pussy through them. She then pulls down her piss soaked panties and we get to see her pissy pussy.
See Ashley Lane Pissing Her Jeans Here