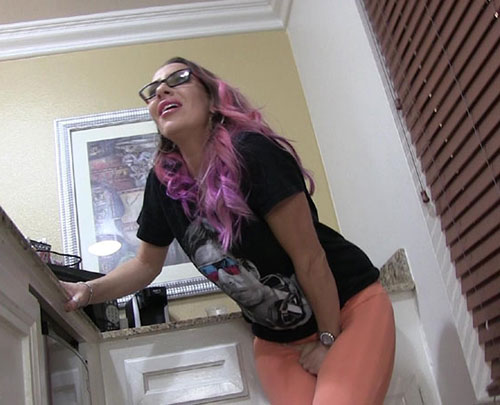 From Ineed2pee we have the lovely Vickie. She is in the kitchen and desperate to pee, she has been holding on and now has resorted to jamming her legs tightly together and holding on. She is getting more desperate to pee and we can see she is getting more and more panicked that she may pee in her pants.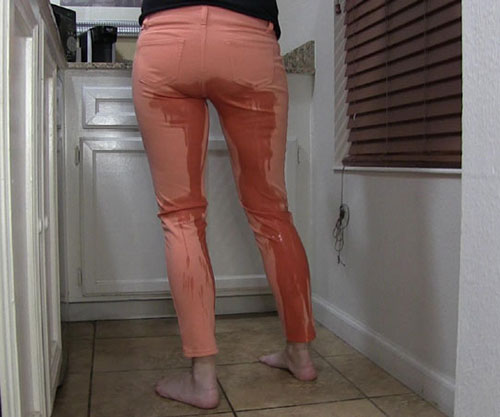 Vicki is trying so hard to hold on but her bladder has other ideas and as she is standing in the kitchen she starts to pee. She is peeing in her pants and there is piss streaming down her legs the contrast of the dark and light fabric is great.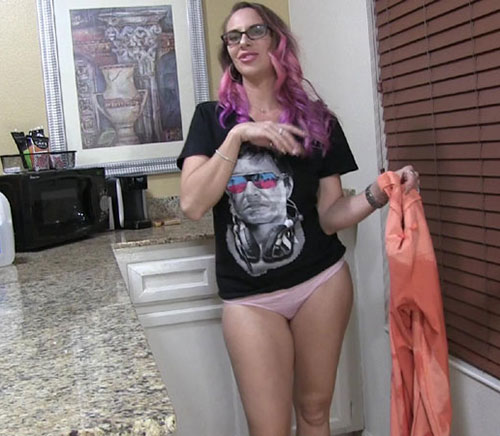 Vicki is soaking herself in piss, she is dripping and as she stops peeing and she is soaked. Her pants are wet her feet are in a puddle of piss and as she pulls her pee soaked pants down we get to see her pissy wet panties. She even pulls them tight against her pussy for us.