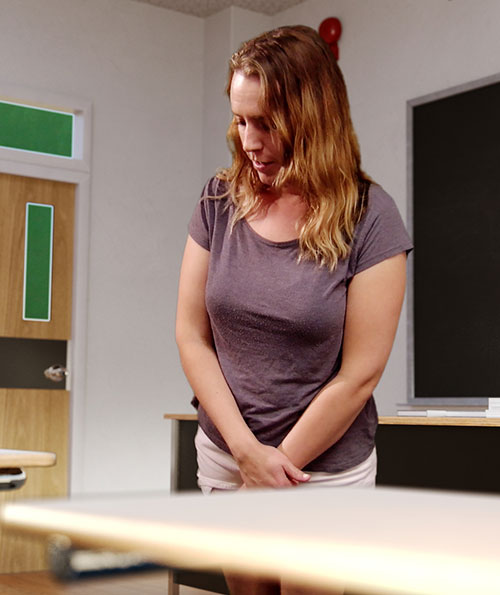 From HD Wetting we have the lovely Alisha. She has to deliver a book report in front of the class but she forgot to go to the toilet before and she is very nervous. She starts to talk and then straight away jambs her hand into her crotch trying to hold her pee in. How embarrassing.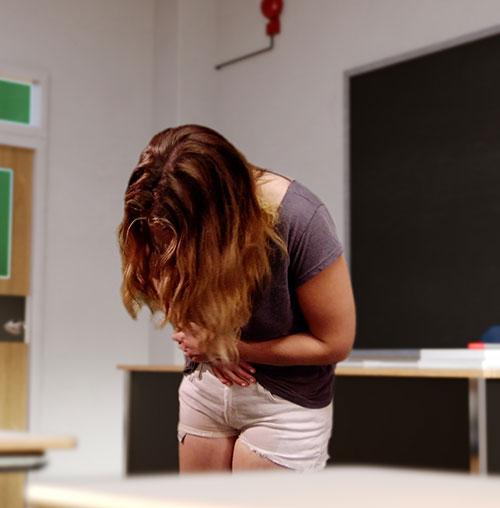 She is desperately trying to hold on but the pressure is mounting and her anxiety is growing. She hold her crotch tighter but she can't hold on and starts to pee in her shorts.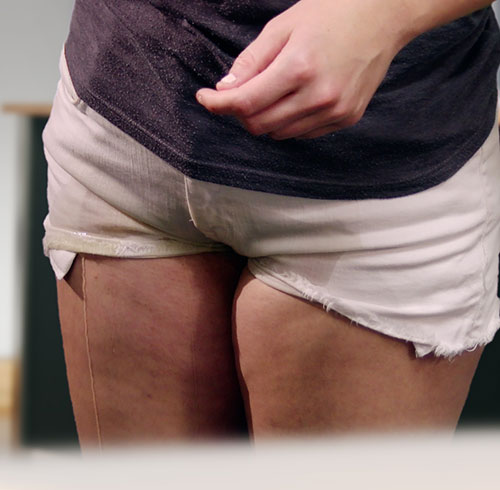 Alisha is peeing in her shorts in the classroom. The white shorts are getting a wonderful damp patch and she has pee running down her legs. When she finishes peeing herself she is dripping piss and standing in a big pee puddle. A fun shorts wetting from HD Wetting.