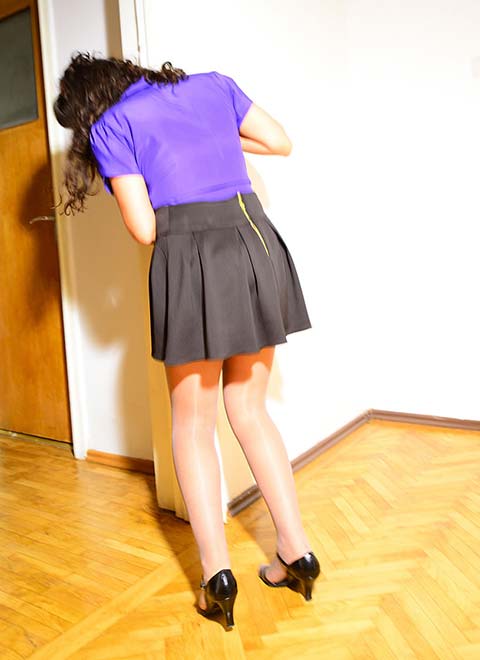 From Real Wetting we have the wonderful Sara and today she is wearing a skirt pantyhose and is drunk. If you have missed some of her previous super sexy wettings check out Sara Bound And Pissing In Her Pants where she floods her pants in piss. Sara Pissing In Her Jeans Outdoors she is out in her jeans sitting on a rock where she pees.  Sara Peeing In Her Pants where she floods her pants in piss till they are shining and one of my all time favourites, Sara Peeing In Her Jeans From Real Wetting. Today she has arrived home and is drunk she is in a short skirt and pantyhose desperate to pee. She is staggering around and is so desperate to pee that she is not going to make it to the bathroom in this state.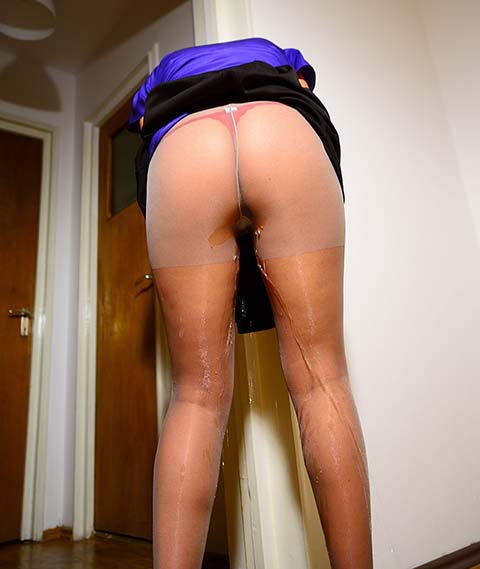 Sara is leaning against the wall and she has pulls her short skirt up so we get to see her shear pantyhose and G-string underneath. As she is standing their she starts to pee. Here pee flow starts slowly and she has a couple of little pee drips running down her inner leg. The nylon from the pantyhose is getting dark and then her bulging bladder releases more and her piss starts to flow down her legs and into her shoes. Her warm pee streams look wonderful as they cascade down her legs and then she manages to stop her flow.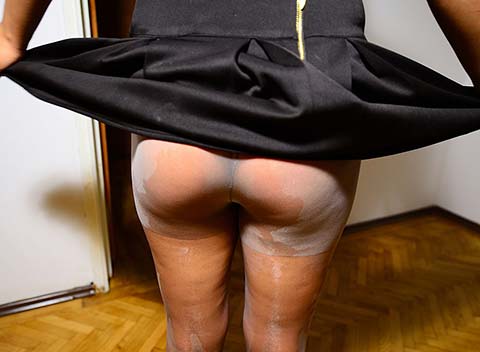 She is to drunk to stand but at least she has stopped her piss flow. She kneels down and starts to sit and then she can't hold on and starts to pee into her pantyhose again. The crotch of her panties and pantyhose is soaked and her piss is splashing on the floor, she is kneeling in her piss puddle. This is one great pantyhose pee she is soaked and her g string is dripping, she manages to stand up and then she lifts her skirt up again and we get to see how soaked in piss her bottom is. A really super sexy wetting.
See Sara Desperate And Pissing Here