For today we have a new amateur pisser Natalie K. She has her own website which has some wonderful pissing scenes. It's rare that a new piss site comes along now days so it is great to see Natalie K. Today's peeing pictures have her posing in front of a graffitied wall, this reminds me of one of my favourite sets with Rebekah Dee of Needapee in Rebekah Dee Female desperation And Peeing. Today Natalie is posing away and looking like she is having fun she feels the urge to pee and pulls her white shorts down and then squats.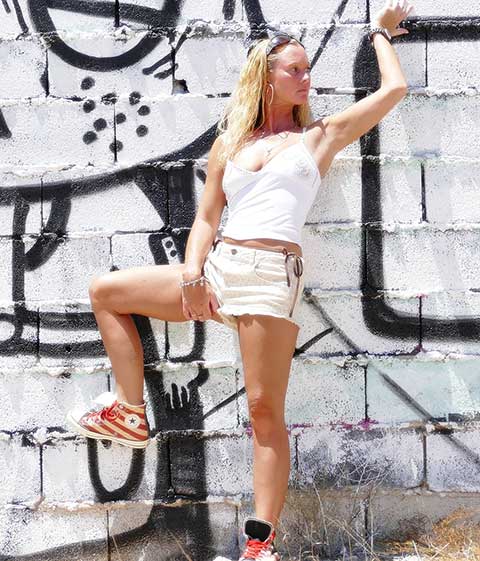 She is squatting in the dirt and she releases her piss. There is a small stream and then we get a great close up of her slightly hairy pussy pissing. her pee is soaking into the hot ground and when she finishes pissing she stands up and rubs her wet and pissy pussy masturbating herself till she is cumming she pulls her shorts up and walks away.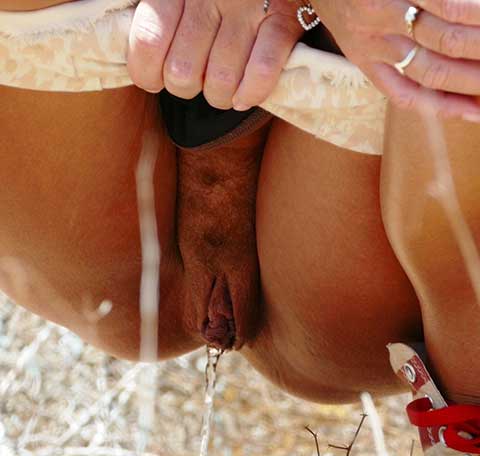 It is a shame that we have only two pissing pictures in this set but it is always nice to see a new pissing amateur and I hope that we will have more of her spraying piss in the future,. Let me know if you would like to see more of Natalie peeing for us.