From HD Wetting we have Olivia. I know some of you think she isn't the best looking but I think there is something dirty and sexy about her. She has lovely big breasts and is a bit chubby. Chubby chicks pissing isn't a bad thing. Today she is in the forest and decides it would be great to strip.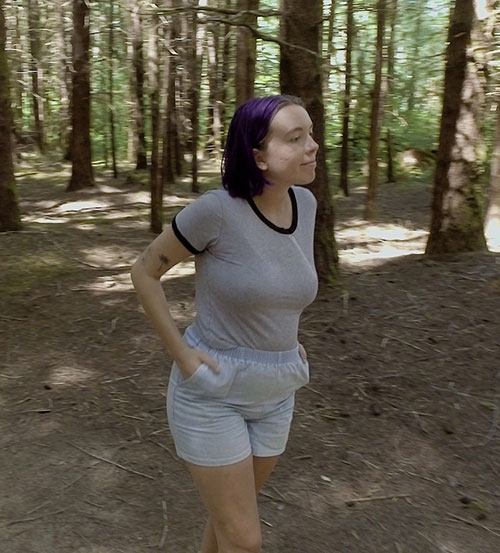 She strips off and feels that her bladder is full. She is feeling kinky and with no one around she slowly opens her legs and then starts to pee on the forest floor.
Olivia is naked and peeing in the forest, there is a lovely pee puddle at her feet and there is pee running down her legs she is one sexy wet woman. When she finishes peeing she walks of still nude and dripping pee. One thing that I have noticed with HD Wetting lately is the big logo they have on all the videos. This is so distracting and there is no reason to have it so big. Let's hope it is changed in the near future.