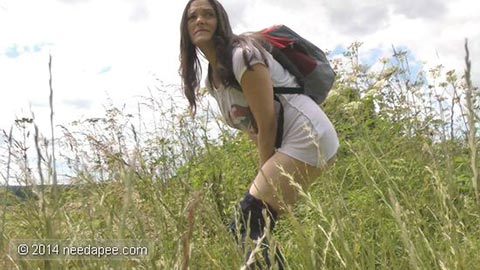 From Needapee we have three sets of photos, unfortunately they are small in size but anything from Rebekah Dee is great and if you have missed out on all her past pissing antics check out the Needapee category here. First up we have her peeing in a field. Rebekah Dee has written this about the set "it's a lovely summer's day and I'm out to do a little exploring, although not necessarily geographical exploration. I'm in the mood to explore my pee fetish today, I feel like taking a chance with a risk of being caught as I drop my panties in an open field with the long summer grass brushing against my legs as I take a satisfying pee. Lots of low reverse angle action in this scene for you to enjoy." See the field piss here.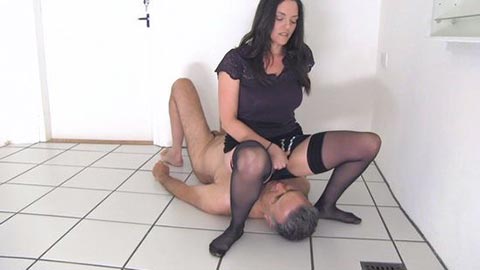 Next up we have her and her slave there is something very sexy seeing her dominate and here we have her squatting down and peeing in the mouth of her slave I bet some would love to be drinking her golden liquid. See her peeing on a slave here.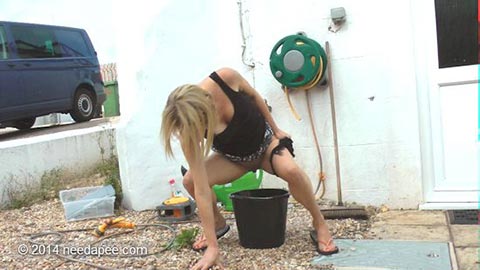 last up we have Sophia desperate and peeing. The story goes "Who is that tall leggy blonde busting to pee, it's debut girl Goddess Sophia! This is her first time peeing on camera and as you'll see she isn't shy. I caught up with Sophia on a video shoot recently and after chatting to her I soon persuaded her that you guys would love to see her looking vulnerable and awkward as she pees. So I kept her waiting and longer than planned so that she was really desperate and it worked because once Sophia starts she gushes a torrent!" See Sophia peeing here.


Filed under: Drinking Piss and Needapee and Outdoor Pissing and Peeing and Pissing and Pissing Outdoor
Posted on 12.19.14
Comments: None


Tags: bucket pee, Needapee, Outdoor Pissing, Piss Drinking, Pissing Outdoors, Rebekah Dee
From Piss Japan TV we have some more great movies and pictures of lovely Japanese ladies desperate and peeing in the car. First up we starts off with two desperate ladies in dresses they are squirming and gabbing their crotches till there is no choice they pull down their panties and piss in plastic bag they are lucky that they are not overflowing onto the seat and in the second one  how embarrassing to fill a bag with your piss while with your friend is looking out the window. These Japanese chicks from Piss Japan TV are so kinky. See the plastic bag peeing here.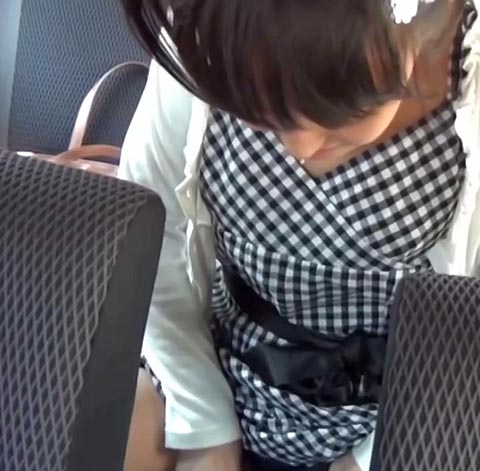 The second Piss japan set has a very desperate Japanese lady, she is rubbing her belly and when she can't hold on any longer she takes her panties off and then starts to piss into a container her hairy pussy catches lots of pee drips. Then we have another lady who is so desperate that she fills a container with piss and then empty's it on the side of the footpath. See the Japanese pissing here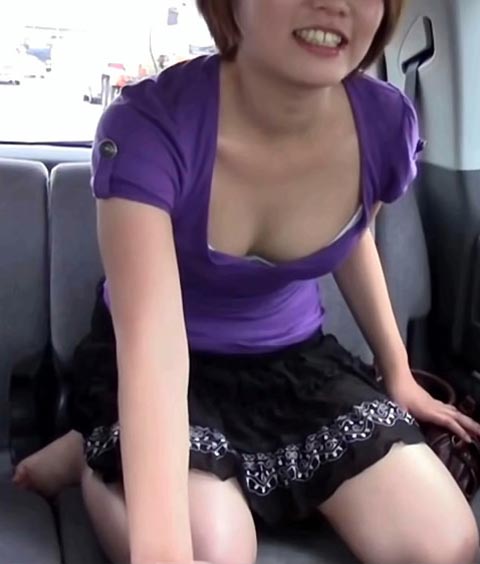 Last up from Piss Japan Tv we have another Japanese hottie desperate to pee, she is trying so hard to hold on but she can't. She takes her panties off in the car and then pisses into a plastic bag. Her pussy is a lovely hairy dripping mess. It is great that we are getting Japanese pissing, as for a long time it was very rare and the movies were all censored. See the third set here.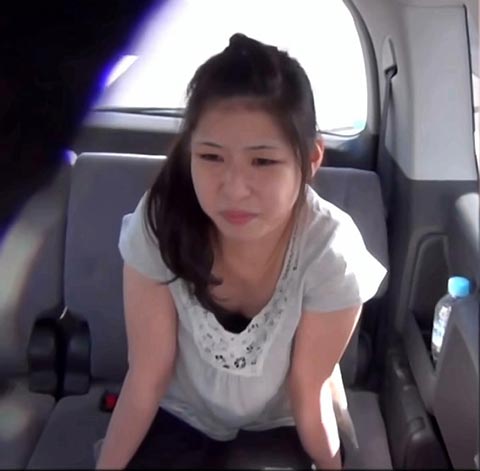 Filed under: Asian Pissing and Japanese Pissing and Movies and Pee Asian and Peeing and PissJapanTv and Pissing and Pissing In Skirt and Pissing Movies and Strange
Posted on 12.16.14
Comments: 1 Comment


Tags: Asian Pissing, Japanese Peeing, Pee Asian, Piss In Car, Pissing In Skirt, Pissing Movie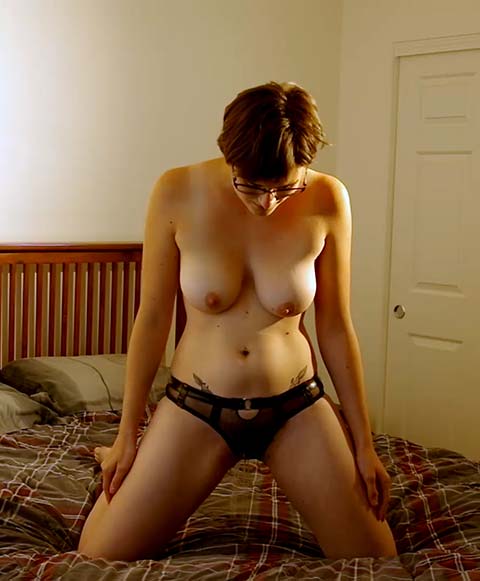 From HD wetting we have three sets with Sosha and Alisha. These two HD wetting models have done some great lesbian peeing scenes together but today they are on their own and bursting full for our pleasure. We start off with the lovely Sosha on the bed topless, she is in sexy knickers and looking good. I love how full her breasts are and a topless knicker wetting is always fun. She kneels on the bed looking lovely and then starts to pee in her panties. It is a pity her panties are not white as we would have had a better view as the piss flowed through the fabric and soaked into the quilt. She keeps peeing her knickers on the bed and is having a great time. She finishes panty peeing and then gets on her knees top show us her piss soaked bottom. A nice topless panty peeing with Sosha. See Sosha pissing Her Panties Here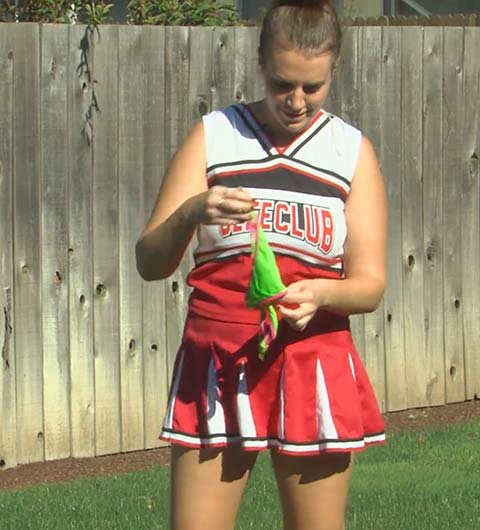 Next up we have Alisha, she is outdoors in her cheerleader uniform and is desperate to pee. She lifts up her cheerleading uniform to reveal her green panties tightly encasing her pussy and then squats down and starts to pee in the grass. She is pissing in her green panties and the damp pee patch is standing out wonderfully. She keeps pissing till her bladder is empty and then stands up and pulls off her pissed in knickers. It is a shame we don't get a shot of her pissy pussy but maybe we will be lucky next time. See Alisha Peeing in her green panties here.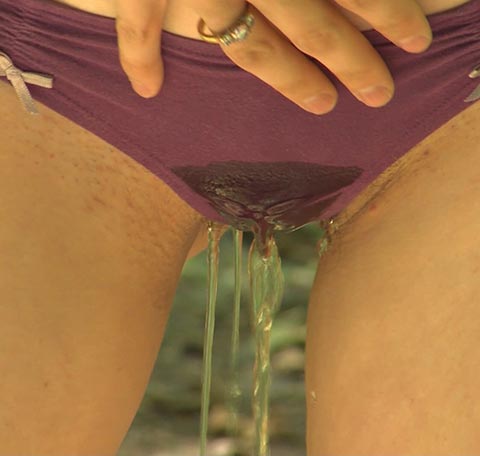 Last up we have Sosha again, this time she is outdoors in the woods in mauve panties. She has a bulging bladder and rubs her crotch a couple of times before starting to pee in her panties. Her crotch instantly goes dark and then piss starts to splash on the ground. As she is peeing in her panties she is rubbing her crotch, she has golden pee all over her hands, she keeps on peeing getting  turned on and as she stops panty pissing she starts to masturbate through her wet panties till she cums. A great outdoor panty pee. See Sosha pissing in her panties Click Here


Filed under: HD Wetting and Knicker Wetting and Outdoor Pissing and Panty Pee and Peeing and Pissing and Pissing In Bed and Pissing In Skirt
Posted on 12.10.14
Comments: None


Tags: Alisha HD Wetting, Cheerleader Peeing, HD Wetting, Knicker Wetting, Panty Pee, Panty Peeing, Panty pissing, Pissing In Skirt, Sosha HD Wetting, Uniform pee
From Real Wetting we have the very sexy Antonia. Antonia is a natural wetter and she always looks so sexy as she is soaking herself. If you have missed some of her previous wettings check out Antonia From Real Wetting Peeing In Her Panties, Real Wetting Antonia Shorts And Pantyhose Peeing, Antonia Peeing In Her Denim Shorts, Desperate White Pants Peeing and Antonia Peeing Her Panties In The Tree. Today she is in tight jeans and desperate to pee, she is loading the washing machine with clothes. She takes off her top and she is standing in her jeans and black bra and has her legs clamped together she is so desperate to pee.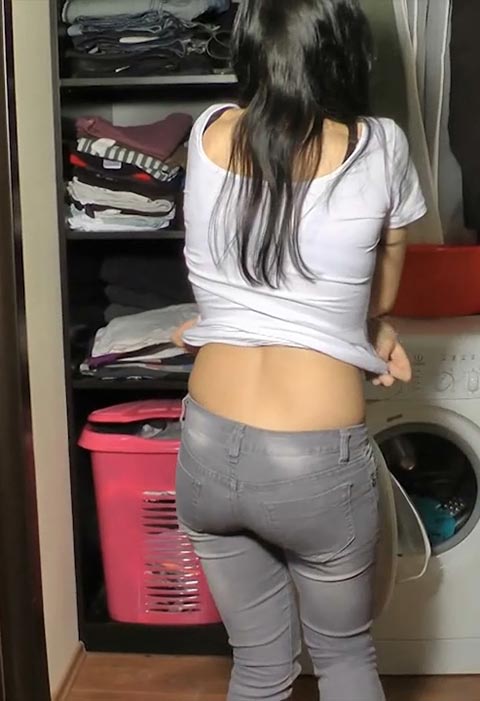 Antonia really needs to pee, she squats down an a little and loses control and starts to pee in her jeans. Her piss gushes through the denim giving a lovely dark wet patch and as she pees more her piss cascades out and splashes on the ground.

Antonia is fully soaking her jeans now, the denim is saturated and shining. It would be so lovely to rub your hand up her piss soaked denim jeans till you got to her wet crotch. Her bladder really was full and she is still peeing. This is wonderful, she has even soaked her feet in piss. Her flow stops her jeans are dripping and she looks so cute. Antonia undoes her piss soaked jeans and pulls them down to show her piss soaked red panties too. What a wonderful jeans wetting from Real Wetting.

See Antonia Pissing In Her Jeans Here


Filed under: Babes Peeing and Desperation and Female Desperation and Jeans Peeing and Jeans Pissing and Peeing and Pissing and Pissing In Pants and Real Wetting
Posted on 12.07.14
Comments: 6 Comments


Tags: Antonia Real Wetting, Desperate To Pee, Female Desperation, Jeans Peeing, Pissing In Pants, Real Wetting, Wet Panties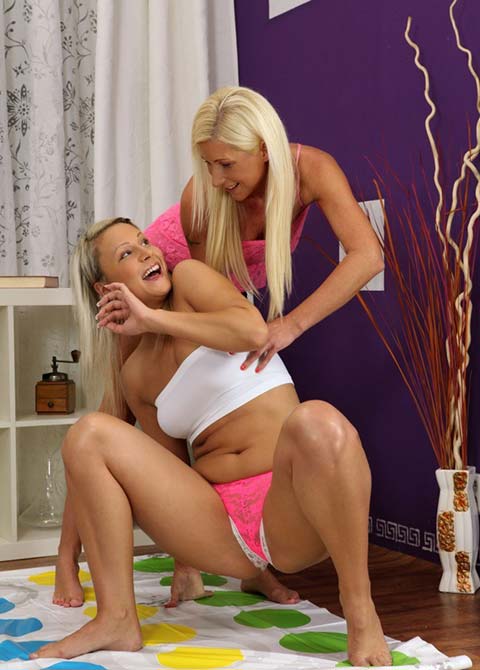 From Vipissy we have another wonderful lesbian pissing. Vipissy has brought us some great lesbian pissing movies and pictures and if you have missed them check out Lesbian Pissing Threesome Vipissy a hot and wet lesbian threesome one of the best lesbian water sports updates I believe. There has also been Sexy Lesbian Pissing From VIPissy Sexy Vipissy Lesbians Teens Peeing and Lesbian Pissing Movies. Today we have Samantha Jolie and Vanessa Hell these two blonds are sexy to start off with and when they starts to soak themselves in piss it gets even hotter.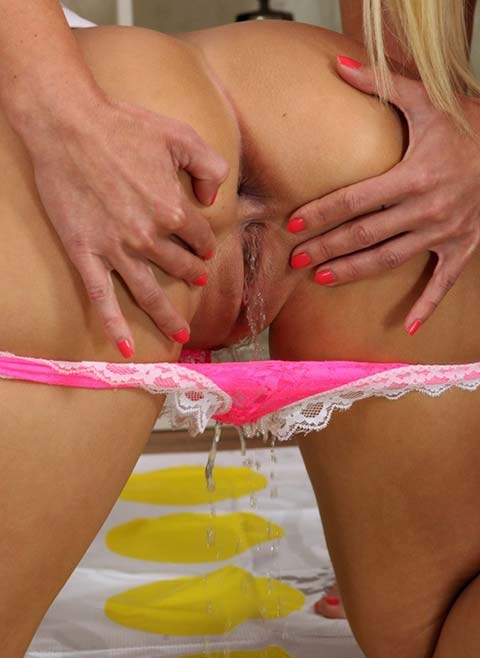 The story from Vipissy Goes "Right foot green. Left foot blue. Right hand yellow. Sounds like an innocent game of Twister, right? Well, sort of… This game of Twister is not so innocent. As Samantha follows the arrow, she feels her bladder growing increasingly full. Not one to ever give up and forfeit a game, the naughty blonde just lets go… right there on the Twister mat. The fluid pours through the fabric of her lace panties, spilling out onto the vinyl mat and making it more slippery than ice. That doesn't stop girlfriend Vanessa from taking her turn but she quickly goes down, splashing into the warm puddles that Samantha left. The girls decide they aren't wet enough and move onto to something a little messier… golden showers! The pee-swapping duo soon find themselves drinking straight from the source, mouths open wide to catch the nectar on waiting tongues. When both girls are so turned on that neither can deny a need to cum, a huge black dildo and a ripe banana are just the tools they need to carry them over the brink of orgasmic ecstasy. "

I love this update, we start off we get some panty pissing and then the action just gets hotter till they are both soaked in piss. Pee soaked lesbians are so sexy and when they have soaked hair and are happy to lick pee off each others bodies well what more can we ask for.

See The Blonde Lesbians Pissing Here


Filed under: Babes Peeing and Dress Peeing and Knicker Wetting and Lesbians Peeing and Peeing and Pissing and ViPissy
Posted on 12.04.14
Comments: 1 Comment


Tags: blonde peeing, Lesbians Peeing, Nude Peeing, Piss Drinking, Samantha Jolie Vipissy, soaked in piss, Vanessa Hell Vipissy, ViPissy
From Ineed2pee we have some great female desperation and wetting Sets. We start off with Kymberly Jane. Kymberly Jane is your new neighbour who just locked herself out of her house & already hopping from foot to foot to not piss her tight blue jeans & boots. She's got the hottest western twang & an even hotter camel toe as she loses bladder battle & shamefully pees in her jeans as you watch. From ineed2pee this was written "this is her FIRST ever time wetting herself & enjoyed it very much! She had a blast & didn't have a problem having to go again… the next scene I post will have even more pee flowing. She didn't get pee shy which was awesome. I hope you enjoy this hottie grabbing her crotch, doing the desperate butt wiggle and finally losing bladder control. The behind the scenes is super cute & shows her unique personality. It is a super-hot female desperation with wonderful bouncing boob action too. See Kymberly Jane desperate and peeing here.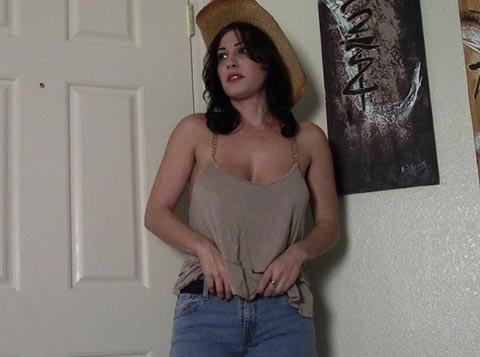 Next up we have Candle Boxx desperate and peeing in her yoga pants. The ineed2pee story goes "It's a great day since the sexy Candle Boxx is back & she's got a very very full bladder of pee she's been holding back for you just to loose bladder control and wet herself as you watch! First a small lil spurt escapes & she can't stop grabbing her crotch tightly while describing every little detail of how badly she needs to pee plus showing you her bladder bulge before she gasps in shock as she starts wetting her white yoga pants. It's just streaming out nonstop & pools deliciously in a huge puddle at her bare feet! It makes huge streaks down her back & makes nice streaking on her front too, all while showing her cameltoe. She sighs loudly in relief as she wets herself loudly & then shows off her pissy cotton full back panties & also takes them off for you for a nice nude shot at the very end! Hope you love Candle as much as I do! "See candle desperate and peeing here.

Last up we have sexy Gianna at the gym and so desperate to pee the story goes "as your new gym coach she must show you how to use the equipment while holding her full bladder! She struggles to workout & grabs her crotch discreetly but as she's talking to you, a small wet spot grows on her crotch until there's a BIG puddle on the carpet & yoga mat". A great gym wetting. See Gianna desperate and pissing herself here


Filed under: Desperation and Female Desperation and Ineed2pee and Jeans Peeing and Jeans Pissing and Peeing and Pissing and Pissing In Leggings and Self Pissing
Posted on 12.01.14
Comments: 3 Comments


Tags: Candle Box Ineed2pee, Desperate To Pee, Female Desperation, Gianna Ineed2pee, Ineed2pee, Jeans Pee, Jeans Peeing, Kymberly Jane Ineed2pee, Panty Pee, wetting, Yoga Pants Pee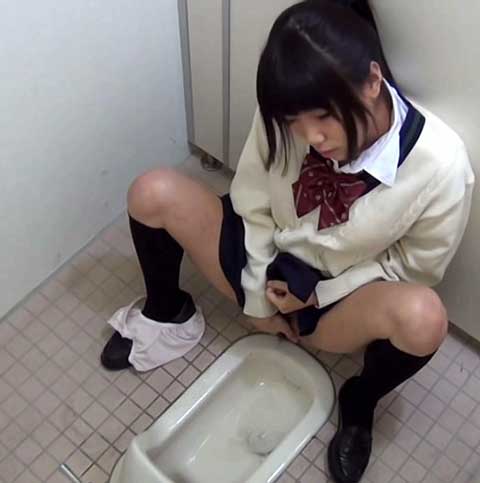 From Pissjapan we have three sets of peeing Asians. There is desperation peeing and a hidden toilet cam. We start off with the Voyeur pissing set and join her as she is caught walking down the street the Japanese really are kinky and no sooner are we then watching her as she is in the toilet. The hidden toilet cam picks her up and we get to see as she is pissing in the toilet. She has a lovely hairy pussy and her piss stream is strong as it splashes in the toilet bowl. She finishes pissing and the hidden toilet cam watches her start to finger herself. Masturbating after pissing in the restroom how wonderful and we get to be voyeurs thanks to the hidden toilet cam. See her pissing and masturbating here.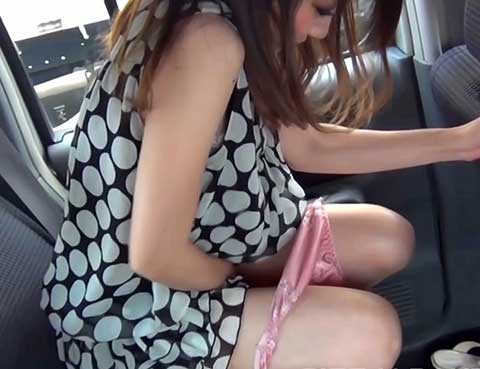 Next up we have a lovely lady desperate to pee, this Japanese lady is in a skirt and busting. The car is driving and she is getting more and more desperate to pee. She can't hold on and the car isn't stopping so she has no choice, she pulls her panties down and sits on a bucket and then she starts to pee the splashing sound would be so wonderful. See the peeing In a bucket set here.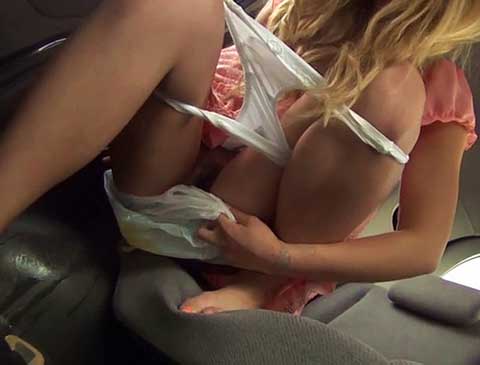 Last up we have and other couple of peeing Asians and it is more car desperation. The first Japanese lady is so desperate that she relieves herself into a shopping bag but this doesn't go well as she is pissing the bag overflows and she has piss running everywhere, it is a wonderful pee mess.  The second Japanese lady is so desperate that she fills a plastic cup with her golden pee. There really is something great watching Asians peeing. See the last two desperate and peeing here.


Filed under: Asian Pissing and Caught Pissing and Desperation and Female Desperation and Hairy Pussy Pissing and Hidden Toilet Cam and Japanese Pissing and Peeing and PissJapanTv and Pissing and Voyeur Peeing
Posted on 11.27.14
Comments: 1 Comment


Tags: Caught Peeing, Caught Pissing, Desperate To Pee, Female Desperation, Hidden Toilet Cam, Japanese Peeing, Pee Asian, Voyeur Peeing, Voyeur Pissing
From Wet and Pissy we have three photo sets. Wet and Pissy have brought us some wonderful peeing scenes in the past and if you have missed some of them check out Peeing Around The House Carla Cox From Wet And Pissy Wet And Pissy Hairy Pussy Pissing and Whitney Conroy Making A Piss Movie. Today we start off with the wonderful Dido Angel. The Wet and Pissy story goes "One of the hottest girls to ever land on Wet and Pissy makes her long awaited return. There's not much that Dido Angel needs to do – her looks are more than enough to get our fantasies spinning out of control – but that just isn't her style. She shows off her curvaceous body, sultry legs, and impeccable smile. She pees through her pink shorts standing with her legs wide open. Once fully nude, she pees with her legs spread apart and into the air. From a side view on top of the table, she pees in a sexy position into a vase. Lola is not a spraying girl, but one that possesses an almost perfectly tuned instrument that releases a pure and elegant stream. After riding a dildo, she sprays it down from a kneeling position. Super sexy pissing. See Dido Angel peeing here.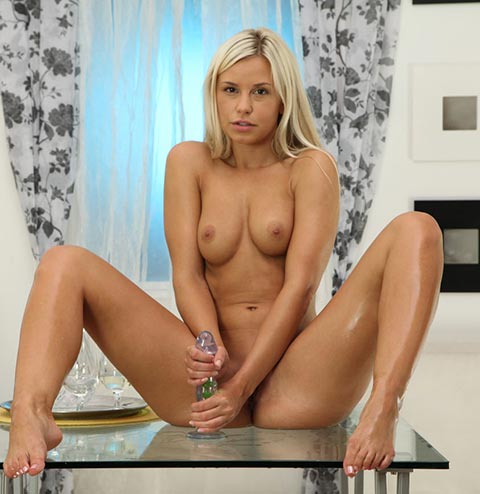 Next up Wet and Pissy brings us Sicilia. The story At Wet And Pissy goes "Sicilia is a stunning blonde who wanted to delve in her first attempt at piss play. She looked nervous as she started her scene with Wet and Pissy and posed in a plaid shirt and blue panties. Immediately, Sicilia wet her panties while hovering her tight ass over a glass bowl. She poured the golden juices over her tits and into her mouth before sitting in the remaining puddle on the table. Moving to the sofa, Sicilia pisses onto the floor and again on the table top and each time she relieves herself she gets hornier and hornier. She gets really into piss play by firing numerous streams of piss across the room and into her bowl, before pouring the whole lot into her mouth." It is a wonderful wet experience. See Sicilia Peeing Here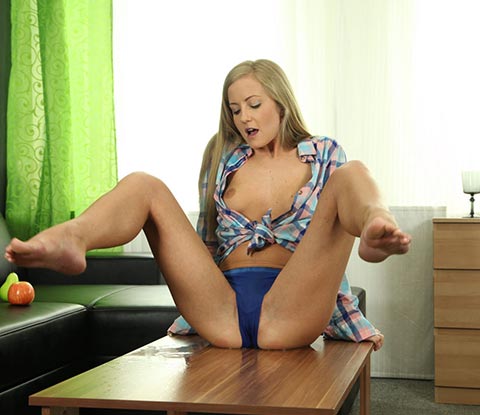 Last up we have the sexy Gitti returning. Over at wet and pissy this is what is written about these wonderful pissing pictures "Gitti looks sensual in a blue tank top and miniskirt and lifts up her skirt to show that she isn't wearing any panties. She places a bowl on the floor and pisses directly into it, catching her golden nectar then dips her skirt into her juices before drizzling them down herself and over her pretty face. Taking off her high heels, Gitti pees into them and tastes her own piss, letting it run down her gorgeous figure. By now, she is completely naked and stretches her pussy wide, releasing another stream of piss onto the floor. She finishes herself off with a banana shaped sex toy and pees as she cums into a glass, again tasting her juices and pouring it all over her head." just wonderful and don't forget all these photo sets have full length piss movies at Wet And Pissy. See Gitti peeing here.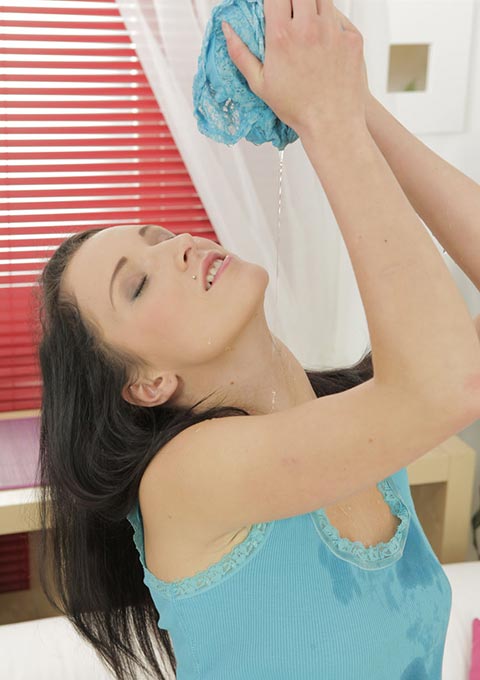 Filed under: Babes Peeing and Dress Peeing and Drinking Piss and Peeing and Pissing and Self Pissing and Wet And Pissy
Posted on 11.24.14
Comments: 2 Comments


Tags: Dido Angel, Dido Angel Wet and Pissy, Gitti, Gitti Wet and Pissy, Piss Drinking, Pissing On Herself, shaved pussy peeing, Sicilia Wet And Pissy, Wet And Pissy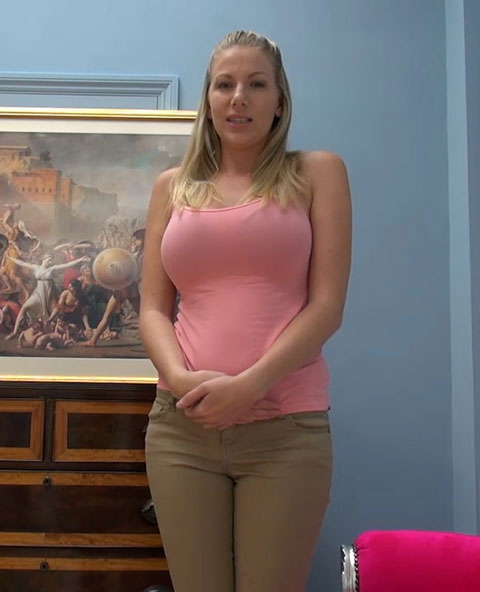 From Wetting Her Panties we have another pants pissing with the lovely Danielle Maye. The last post Danielle Maye Peeing In Her Pants really did go down a treat and she looked so sexy that I couldn't resist another. Today she is in her tight tan pants and a tight pink top which really does show how big her bust is. She is desperate to pee and she has her hand in her crotch trying to hold it in. In the wetting her panties movie she tells is that she has been told to hold on, she can't pee, she as to wait. She is following the orders but is getting more and more desperate to pee.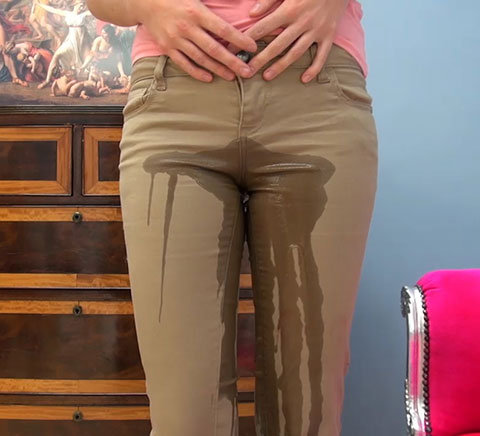 Danielle Maye is holding on but her bladder just can't wait even though she knows that if she pees she will be in trouble she starts to pee in her pants. We get to see as the first drips of pee spread into her pants it is wonderful to see as her pants slowly get soaked in piss. The piss patch is expanding and the fabric is going shiny it makes me want to feel the warm wetness on her legs its wonderful.
Danielle Maye has been bad, she has peed in her pants when she was supposed to hold on. She turns around and we get to see her bum encased in piss soaked fabric. She needs to be spanked for peeing her pants but there is no one to see. She pulls down her piss soaked pants and shows her white panties soaked in piss and nearly see through you can make out her damp pubic hair. She needs to hide her wet pants but there is no way to hide that she has pissed in her panties. A super pants peeing with the lovely Danielle Maye.

See Danielle Maye Peeing Her Pants Here


Filed under: Babes Peeing and Desperation and Female Desperation and Peeing and Pissing and Pissing In Pants and wettingherpanties
Posted on 11.21.14
Comments: 5 Comments


Tags: Danielle Maye WettingHerPanties, Desperate To Pee, Female Desperation, Peeing Pants, Pissing In Pants, wettingherpanties