Today we have some pissing movies from a new peeing website Wet And Pissy. The first movie has a lovely redhead, she is on her knees in panties feeling her pussy, she starts to pee in her panties and rubs herself. You can make out her pussy lips as her panties get wet. This is a great position to be watching knicker wetting. She finishes panty peeing and moves on to the couch where she is playing with a dildo. Not content with just the dildo she starts to pee as she is pumping her pussy she really does a wonderful pee and soaks everything such a sexy read head she even sucks the pissy wet dildo when she finishes. See the movie Here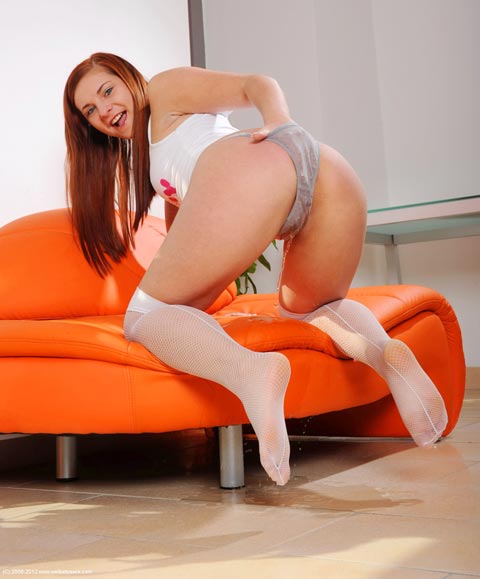 The second wet and pissy movie has a very sexy blonde Alannis she is in shorts and a top she really does look wonderful as she undoes her crop top and then takes down her shorts. We join the movie action where she has squatted down and she is holding her pussy she opens. She starts to piss and she is spraying her hand and the floor what a mess she is making and she is pissing, there is even pee running down her bum. She finishes pissing and then sits in the chair and plays with her pussy. The last movie has her sitting on the plastic chair nude and peeing she pees and her pee puddle gets bigger and bigger. She is sitting in her warm puddle with her pussy lips open, just wonderful. See Alannis's pissing movie Here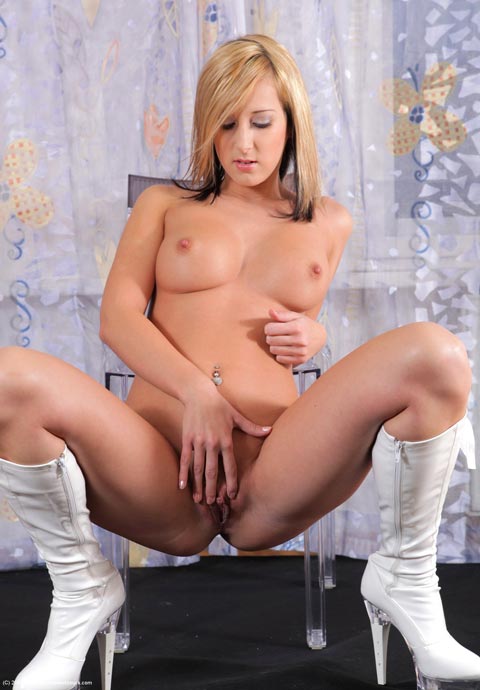 The last Wet And Pissy movie stars Liz she is in her underwear and has a bottle. Liz starts to piss and soaks her panties and fills up her bottle, just look at the mess she is making as she is pissing in her panties her pee is running down her legs and into her stockings she really is one messy panty pissing hottie. She finishes peeing and then sits down she has her bottle of pee and squirts it onto her cloths she is one wet and pissy mess and look how much she is enjoying soaking herself. She is dripping in pee this really is just wonderful. See Liz panty peeing Here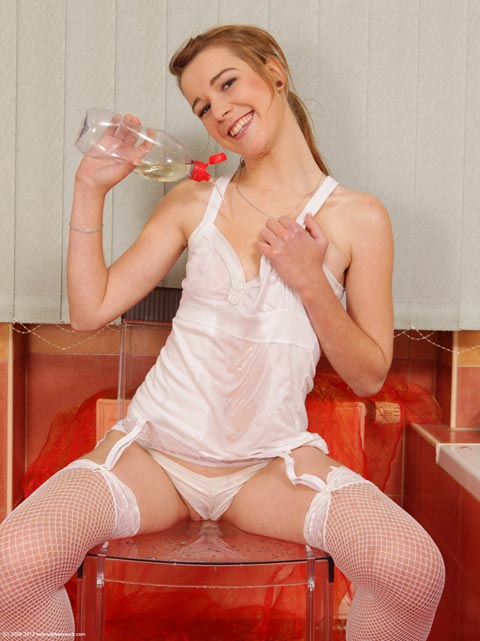 Filed under: Babes Peeing and Drinking Piss and Knicker Wetting and Movies and Panty Pee and Peeing and Pissing and Pissing Movies and Wet And Pissy
Posted on 07.26.12
Comments: 3 Comments


Tags: blonde peeing, Knicker Wetting, nude pissing, Panty Peeing, Piss Movie, Pissing Movie, Pissing Pussy, Wetandpissy
From House Of Taboo comes this great lesbian peeing movie. We haven't has a House Of Taboo post for quite a while and hope everyone will enjoy it. We start this pissing movie off and her lesbian mistress is releasing her from her restraints I guess that she doesn't want them to get wet with piss. Look at how hard the slaves nipples are she really is enjoying this and I bet she knows that she is about to be pissed on too. Her mistress takes her position and is ready.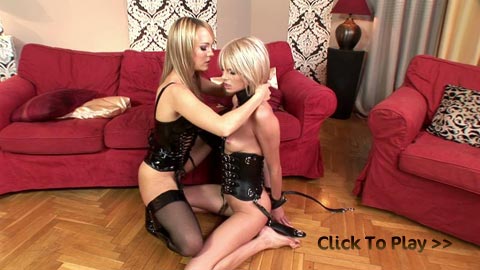 She starts to pee on her lesbian slave look at how sexy this is as piss is just splashing over the slave, lesbian peeing what more could one want well? I guess you could have lesbian panty peeing and hopefully I can find that another day. She keeps peeing on her lesbian slaves stomach and look at how soaked she is getting she is sitting in the warm pee puddle too.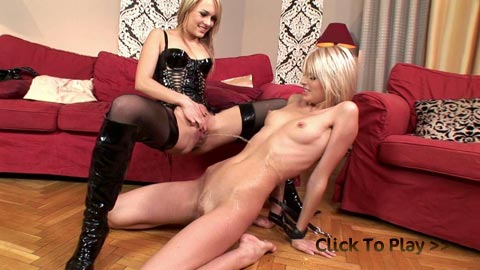 She finishes pissing and her lesbian slave is just soaked in pee. The slave still looks so turned on her nipples are still hard she has loved being peed on and I bet she is eagerly awaiting her next job. With no toilet paper around her mistress makes her suck her pissy pussy dry such great lesbian peeing and a dirty mess to. I hope you enjoy this House Of Taboo movie and enjoy watching the lesbian being pissed on. House of Taboo really do have some great pissing movies.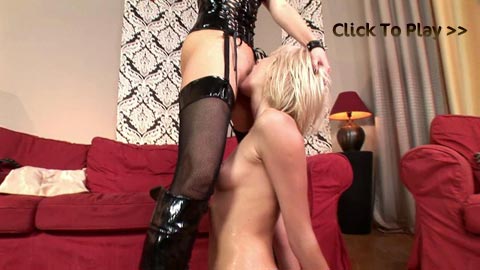 Filed under: Babes Peeing and Drinking Piss and House Of Taboo and Lesbians Peeing and Movies and Peeing and Pissed On and Pissing and Pissing Movies
Posted on 11.20.10
Comments: 3 Comments


Tags: House Of Taboo, Lesbian Slave, Lesbians Peeing, Pissing Movie
Well pissing doesn't get better than this. In my opinion pissing.com just seems to be getting better and better and here we have two pages of pissing movies and peeing pictures from pissing.com
The page has a wonderful pissing movie in a class room one poor student needs to go to the bathroom but isn't allowed so she ends up pissing in her panties at her desk after that it is a wonderful display of lesbian pissing, lovely pussies spurting hot pee brilliant
——————————————————
The second pissing movie from pissing. com really needs no explanation its called Puppy Girl Calico pissing herself and taught a lesson and it really is a dirty but hot pissing movie well worth watching
See these Pissing.com Movies Here
Movie 1 Movie 2


Filed under: Drinking Piss and Lesbians Peeing and Movies and Peeing and Pissed On and Pissing and Pissing Movies and Pissing.com
Posted on 04.09.09
Comments: None


Tags: Lesbians Peeing, Pissing Movies, Pissing.com
From yellow stories comes this hot piss movie its called farm girl loves piss
The story goes the buxom farm girl begins by sucking off the farmhand and gets a shot of piss all over her tits. More farmhands join in, and now she has three cocks to work over and get flooded in their piss streams. She gets her pussy pounded and drenched in piss.
Enjoy These Pissing Videos From Yellow Stories Just click The Pictures


Filed under: Drinking Piss and Yellow Stories and page3girlspeeing
Posted on 08.13.08
Comments: 1 Comment

Just a couple of movies from Yellowstories that I have found. Enjoy the pissing action.
It is called Soaking Wet Couple. These two piss lovers get down and dirty, as they both welcome the other one's piss stream into their mouths and all over their bodies. The girl gets her pussy filled with hot cock before they once again put themselves in the path of each other's warm suds.

Have fun and enjoy the piss


Filed under: Drinking Piss and Peeing and Pissing and Yellow Stories
Posted on 01.25.08
Comments: None

As you must know by now I really do enjoy Wendy from cheatingxxxwife she is one extreme piss model and her website cheatingxxxwife has some great videos of her pissing, drinking piss and some other extreme antics that you can see by visiting cheatingxxxwife. This set has cheatingxxxwife Wendy filling a drink bottle up with her hot pee and then she proceeds to drink her urine check out her expression as she is doing this she is loving it. This is not fake cheatingxxxwife Wendy is one piss loving amateur. It would be interesting to see her out in the street drinking her yellow piss down . This set of pee pictures comes from one of the many videos cheatingxxxwife has, this is why the pee pictures are not that clear. you can see the full video at cheatingxxxwife by clicking here.
Enjoy Wendy From Cheatingxxxwife Piss Drinking


Filed under: CheatingXXXWife and Drinking Piss and Peeing and Pissing
Posted on 11.24.07
Comments: 2 Comments

As I have already mentioned I really do like Wendy from cheatingxxxwife. She just loves the extreme pee play. There is no pretend she is having fun. This set from cheatingxxxwife is no different. Here she is getting some piss in Her mouth and drinking it down and is also sprayed in piss all over her body. I think it is so sexy how she ends up sitting in her piss soaked panties. Another way to tell that cheatingxxxwife Wendy is having a great piss time is that she has such hard nipples. Cheating xxx Wife is one hot extreme piss site


Filed under: CheatingXXXWife and Drinking Piss and Pissed On
Posted on 11.08.07
Comments: 3 Comments

Here we have the lovely Wendy from cheatingxxxwife. She is really one hot fetish model and here she is peeing all over the floor with her lovely pussy spread wide. I think its great how she gets such a lovely piss stream till the hot pee splashes on the floor,. Not content with just releasing here bladder she has to finish it off by licking piss off the floor. Cheatingxxxwife is a really hot website and cheatingxxxwife Wendy is one dirty wife

Filed under: CheatingXXXWife and Drinking Piss and Peeing and Pissing
Posted on 10.09.07
Comments: None