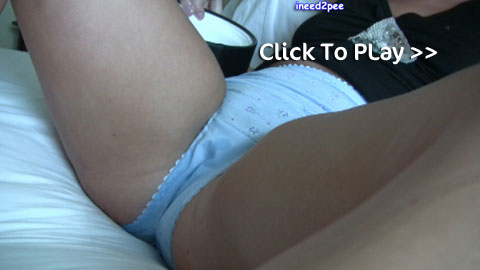 From Ineed2pee the female desperation and wetting masters we have three movies. We have had these posted in the past but as a lot of visitors will have missed them I thought that they deserved to be enjoyed again. They are also in the new player so all can watch them. We start off with a bed wetting staring Lily Anna who is sleeping in her blue knickers and Bella who is doing the hand in the water trick. She has placed Lily Anna's hand in the water and now we are watching and waiting to see what happens. We wait and watch and then her panties start to go a little dark and she is starting to pee. The light blue panties really do show the dark pee patch well, she is peeing in her panties and the bed is getting soaked. The back of her panties have a wonderful dark piss patch and then she gets up walks to the bathroom and pisses in her panties over the toilet. A wonderful bed wetting and panty pissing movie. See Lily Anna Peeing In The Bed Here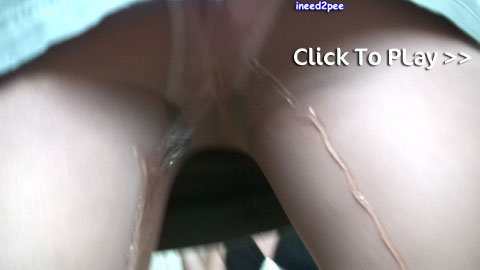 Next up we have the continuation of the bed wetting movie. Lily Anna is now sitting on the toilet after pissing in her panties, unfortunately for Bella she needs to pee and Lily Anna is not going to be cooperative she gets up and still in her piss soaked blue panties starts to tickle Bella. Bella can't hold on and starts to pee in her pantyhose and panties. Her piss is streaming down her legs and soaking into the carpet, she really has made a mess of herself. See Bella Pissing Her Panties Here.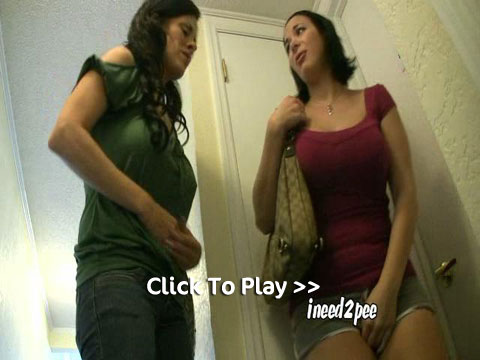 Last up from Ineed2pee we have the lovely Kenna and Arianna they are both desperate to pee Kenna is in sweat shorts and Arianna is in jeans. They are trying to hold on but Kenna cant. She starts to pee in her shorts and then she manages to clamp her bladder it must be hurting and then she just can't hold on any longer and her pee starts to run down her legs. The small flow gets bigger and bigger soaking her shorts and we can see the lovelyshine as it flows down her legs she has even soaked her feet. It is a super female desperation and shorts pee. See Kenna Desperate and peeing here.


Filed under: Desperation and Female Desperation and Ineed2pee and Knicker Wetting and Movies and Panty Pee and Peeing and Pissing and Pissing In Bed and Pissing In Shorts and Pissing In Skirt and Pissing Movies and Pissing Videos
Posted on 10.22.14
Comments: 3 Comments


Tags: Bedwetting, Bella Ineed2pee, Desperate To Pee, Female Desperation, Ineed2pee, ineed2pee Arianna, Ineed2pee Kenna, ineed2pee Lilyanna, Knicker Wetting, Panty Peeing, pantyhose peeing, Pissing In Bed, Pissing Movie, Skirt Peeing, Wetting The Bed
From Real Wetting we have the lovely Antonia in a panty pee scene. We have had some wonderful sets from Antonia and this is not the first panty pee that we have had with her she has had some great ones in the past. Check out Antonia From Real Wetting Peeing In Her Panties and Antonia Peeing Her Panties In The Tree If you want to see all the desperation and peeing posts we have had with Antonia Click Here. Today she is at a friend's house and desperate to pee, she doesn't want to go to the bathroom so decides to have some fun.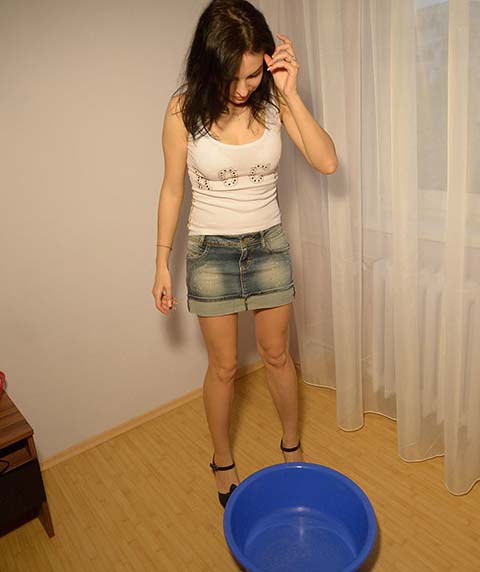 Antonia is desperate to pee at her friend's house. She finds a plastic bowl and lifts up her skirt to show her tight panties. She stands there and starts to pee into her panties. Her knickers starts to go dark and then her piss starts to gush out and splash into the plastic bowl.

Antonia is pissing in her panties over the plastic bowl, her piss stream is getting stronger and stronger and her panties are getting more and more soaked in piss. Her piss is splashing from the bowel and onto her legs, what a lovely panty pee this is. She finishes pissing in her panties and the wet fabric is clinging tightly to her crotch. She turns around and we get to see her piss soaked panties clinging tightly to her bottom. This is a great knicker wetting from Real Wetting.

See Antonia Peeing Her Panties Here


Filed under: Audreys Wetting Site and Babes Peeing and Knicker Wetting and Panty Pee and Peeing and Pissing and Pissing In Skirt and Real Wetting
Posted on 10.07.14
Comments: 1 Comment


Tags: Antonia Real Wetting, Audrey's Wetting Site, Knicker Wetting, Panty Pee, Panty Peeing, Pissing In Skirt, Real Wetting, wetting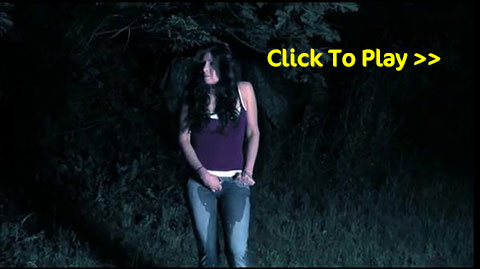 From HD Wetting we have a HD Wetting trailer and some shower pissing. HD Wetting has just released a new trailer movie and it gives a great preview of what HD Wetting has to offer. I also love that Sammy is in it, while she has moved on there are still lots and lots of movies with her at HD Wetting she and Mikki were my favorites. If you have missed the previous HD Wetting trailer that was posted you can check it out in HD Wetting Movie Preview And Jeans Wetting Watch the new HD Wetting Movie by clicking here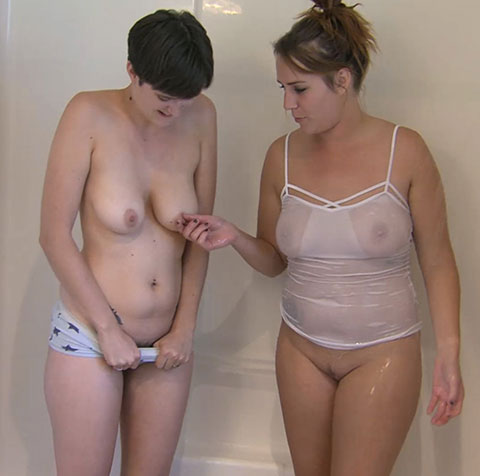 Next up we have Sosha and Alisha in the shower. It is great to see some more lesbian peeing action from HD Wetting and these two while not and hot as Sammy and Mikki still get down and dirty. The story goes "As we watch Alisha and Sosha start the shower, Sosha frantically fights to control her bladder. Alisha, on the other hand, calmly states that she needs to pee. She then stands next to Sosha and starts to piss. As soon as Alisha starts peeing Sosha can't take it anymore, a torrent of urine erupts through Sosha's panties. We get to watch as both girls pee standing next to each other, Sosha through her panties and Alisha nude. After they are done peeing they proceed to take a shower and clean up. They wash each other with soap, and of course they take some time to make out once they are all soapy and naked." See the photos here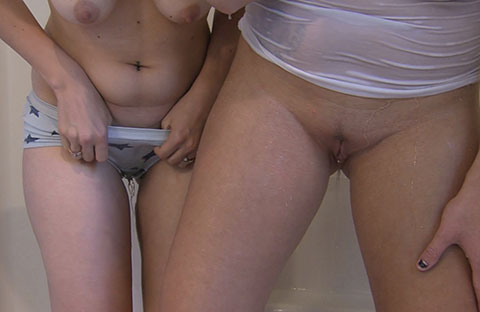 I do love seeing Alisha's top soaked and see-through I only wish that it was Sosha's piss and not water Alisha is a hottie so anytime that we get to see her lovely breasts is great. It is also lovely to see her pissing pussy there are not enough shoots where we get to see her lovely pissing pussy. I hope you enjoy the trailer and the shower pissing.

See The HD Wetting Trailer Here

See The Shower Pissing Pictures Here


Filed under: HD Wetting and Knicker Wetting and Movies and Panty Pee and Peeing and Pissing and Pissing Movies and Pissing Videos
Posted on 10.04.14
Comments: 2 Comments


Tags: Alisha HD Wetting, HD Wetting, Knicker Wetting, Panty Pee, Panty Peeing, Pissing Movie, Pissing Pussy, Sosha HD Wetting
From Wet and Pissy we have Mary Jane. a sweet and innocent pissing hottie. We have had some wonderful pissing movies from Wet And Pissy in the past check out Peeing Around The House Pissing Movie With Shione From Wet and Pissy Nesty peeing From Wet And Pissy Wet And Pissy Hairy Pussy Pissing and Whitney Conroy Making A Piss Movie. Today Mary Jane is sitting in the bathroom in her panties they are already a little damp with pee and she is rubbing her pussy through them. It is such a tease and then she starts to pee in her panties too. She keeps rubbing her pussy as the pee flows and then she pulls her panties aside and shoots a lovely stream of piss.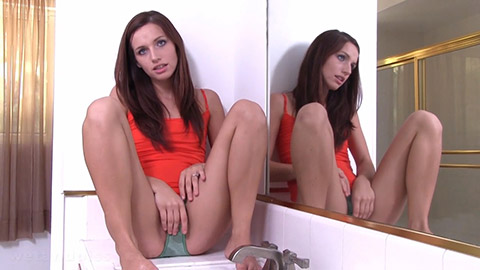 The story at Wet And Pissy about this movie goes like this "Looking inhibited and vulnerable at first, Mary Jane Johnson suddenly flashes a mischievous smile in front of the camera and you just know you are in for a dick-throbbing treat. You will bite your lips in excitement as she slowly rubs her panties that is are wet with her own piss. The expression on her face tells you that she is imagining a real cock fucking her deep and hard. Mary Jane grabs her dildo and starts to fuck herself slowly at first and then gets faster as she reaches her very first body shaking orgasm. This girl has the most delicious pussy you will ever see and your eyes will be glued to the video from start to finish making sure that you do not miss the moment she opens up her pussy and squirts piss.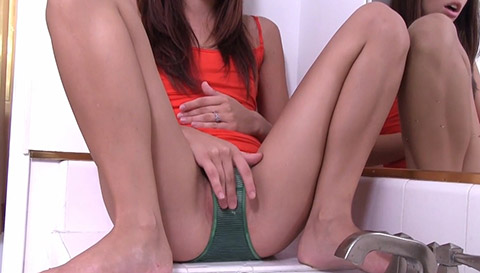 She finishes pissing and takes her green piss soaked panties off. She strips off her top and then gets a vibrator and starts to play with herself. We get a wonderful close-up as she is cumming and then she pisses again her. She holds her pussy lips wide and as she is pissing we can see her piss shooting out of her pee hole. This is one great Wet and pissy movie with a wonderful hottie pissing for us.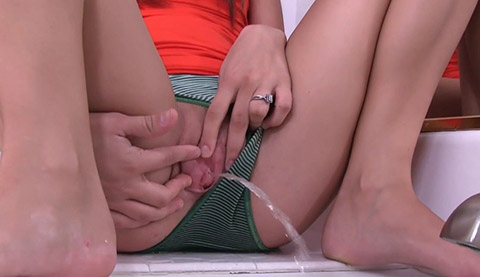 Filed under: Babes Peeing and Knicker Wetting and Movies and Panty Pee and Peeing and Pissing and Pissing Movies and Pissing Videos and Wet And Pissy
Posted on 08.08.14
Comments: 5 Comments


Tags: Knicker Wetting, Panty Peeing, peehole piss, Pissing Movie, Pissing Pussy, Wet And Pissy, wetting