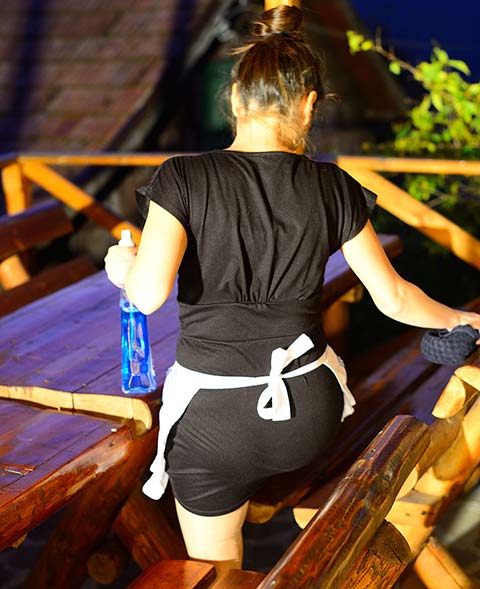 From Real Wetting aka Audrey's wetting site we have the wonderful Dee. Dee has such a sexy body and that she loves pissing herself is even better. If you have missed some of her wonderful past wettings check out Dee Female Desperation And Peeing, Purple Pantyhose Peeing From Real Wetting, Dee Peeing In Shorts And Pantyhose, Dee Female Desperation In Leggings and Dee Peeing In Lycra Pants. Today Dee is dressed as a waitress, her dress is skin tight and she has pantyhose and high heels on. She is cleaning the tables after a long night and is desperate to pee.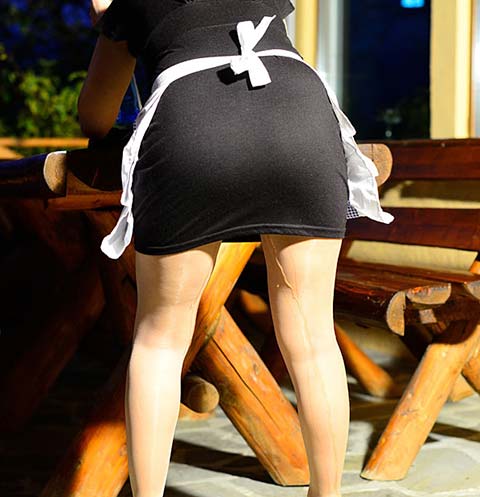 Dee is desperate to pee, she wants to finish cleaning the tables before she relieves herself but her bladder is not that strong. As she is leaning over the table she starts to pee in her pantyhose her pee is running down her legs and splashing on the ground, it is a wonderful sight to see a waitress so desperate that she pisses herself.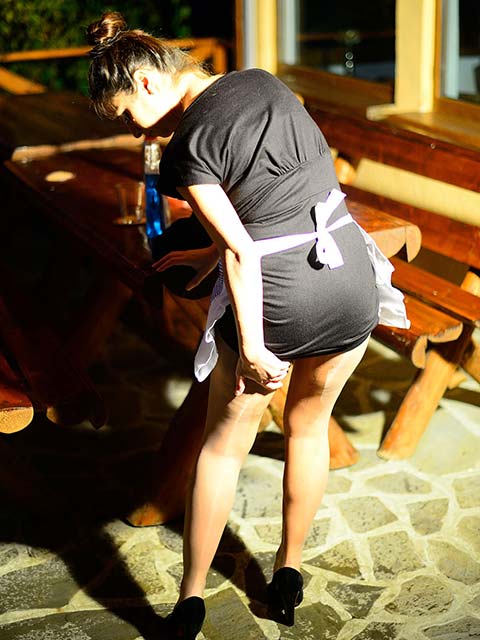 Dee keeps on peeing it is a pity we can't lift her skirt up as she is bent over and peeing so we could see the piss flowing through her panties and streaming down her legs. Her shoes are getting full of piss too. She keeps pissing herself her piss puddle is growing she really is lucky that there are no customers around to see the pissy mess she has made. She finishes peeing and then lifts up her dress to look at her dripping panties. Super sexy wetting from Real Wetting.
See Dee The Waitress Peeing Here