Here we have Dee from Real Wetting she is outdoors and desperate to pee. She is up against the wall waiting for a client to pick her up. She cant run of to the bathroom as she doesn't want to miss out on the money. I do love seeing Dee from Real Wetting desperate to pee, we have had some great female desperation and wetting sets from her my favorite has to have been the movie Dee Female Desperation And Peeing if you have missed it it's well worth watching. Back to these female desperation pictures Dee is against the wall and desperate to pee. She crossed her legs and puts her hand in her crotch she is really trying to holds her desperate bladder from exploding.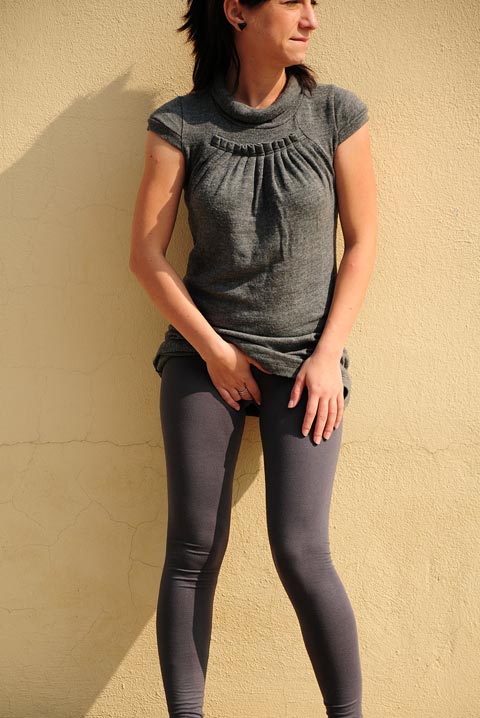 Dee is so desperate to pee she has been doing the female desperation dance and has her hand jammed in her crotch trying to hold her pee in. She is just to desperate to pee even with her hand holding herself the first drips of pee start to escape. You can see the first drips flowing through her fingers and then the flow increases till she is peeing in her leggings unable to stop.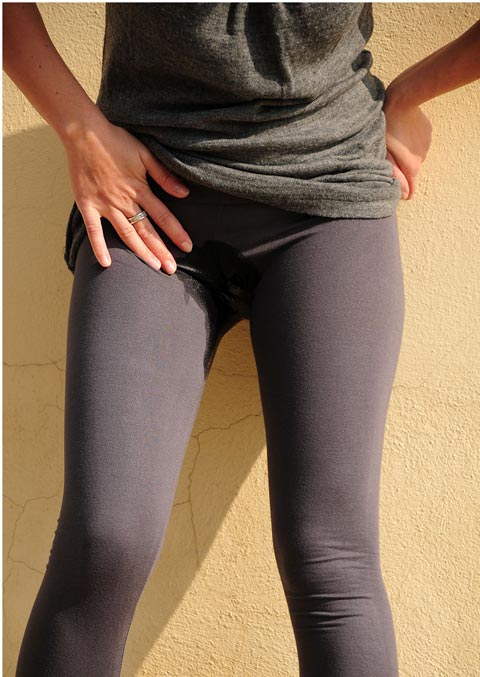 Dee was just so desperate to pee that she has started to pee in her leggings her leggings are going darker and darker as she pees in them. He warm pee is running down her legs and pooling at her feet and just look at the piss stain she has made, the fabric has soaked up her piss and is shining. When Dee turns around we can see the full damage she has done peeing in her leggings. There is no way that she can hide that she has peed in her leggings. Another great female desperation and wetting set from Real Wetting.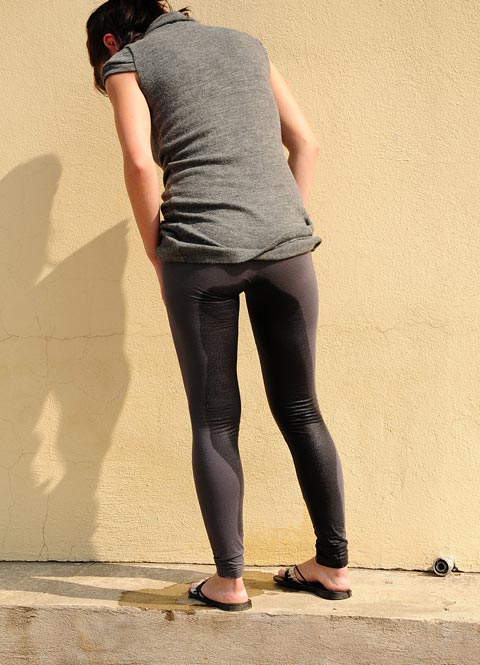 See Dee's Female Desperation In Leggings Here


Filed under: Audreys Wetting Site and Desperation and Female Desperation and Outdoor Pissing and Peeing and Pissing and Pissing In Leggings and Pissing In Tights and Real Wetting
Posted on 05.20.11
Comments: 2 Comments


Tags: Audrey's Wetting Site, Dee Real Wetting, Desperate To Pee, Female Desperation, Pissing In Leggings, Real Wetting, Tights Peeing
2 Comments »
These are incredible — I love peed gray leggings ! On a beautiful woman, there are few things more adorable than when she wets herself in gray leggings or tights. This woman is dreamy to the extreme; her face has a classic loveliness that makes me swoon…

Comment by Rossosko Jones — June 25, 2011 @ 9:19 am

siren is so fucking sexy i love how shes so helpless i just wish i could see her strip out of her wet leggings and see those soaked panties. :)

Comment by sam smith — January 13, 2013 @ 7:56 am
RSS feed for comments on this post.
Leave a comment