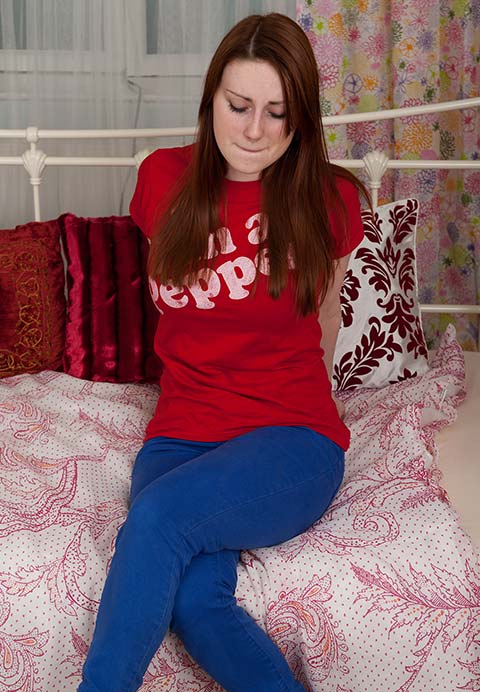 From Wetting Her Panties we have the lovely Charlotte. It is the first time that we have had her here at PissBlog but she has over 17 movies and 9 photosets at Wetting Her Panties. We start off with her sitting on the bed, she is desperate to pee and has her legs tightly crossed even her facial expression shows that she is desperate to pee. She keeps holding on but she is so desperate, she stands up and jambs her hand into her crotch trying to hold on for that last bit. She is standing there with her hand in her crotch and her bladder says no more and she starts to leak pee into her jeans.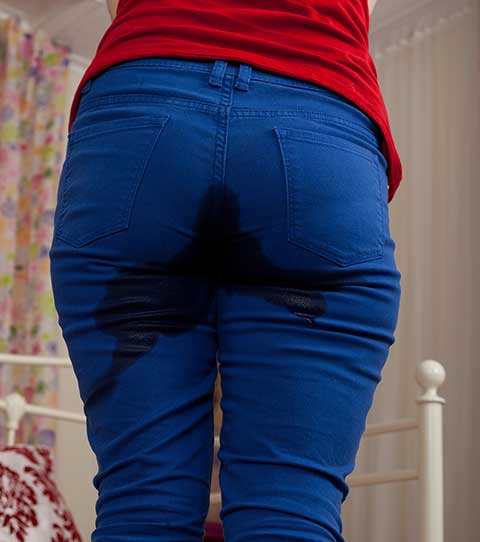 Charlotte has started to pee in her jeans, she is leaking a little and then she turns around and her piss really starts to flow. It runs down, soaking the denim till it is dark blue and soaked she starts to pee more  and it explodes through the denim She keeps holding her crotch as she is peeing I bet she is enjoying the wet warmth. Her piss is pouring out of her jeans and splashing on the floor and her pee soaked jeans go darker and darker, just think how lovely and warm they would be wet with wonderful pee.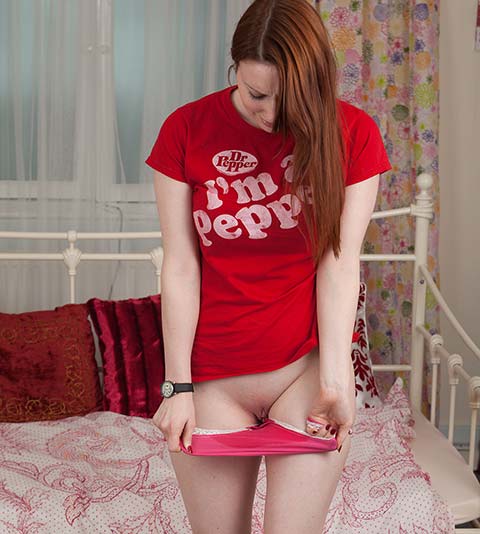 Charlotte is pissing in her jeans, she has pee running down her legs and into her shoes, she turns around and still holding her crotch finishes peeing. Her crotch is soaked and dripping there is such a great contrast in colour of her piss soaked pants and the dry bits. She starts to undo her piss soaked jeans and pulls them down to show her wet knickers, they have a wonderful dark pee stain. This is a wonderful set. She turns around and we get to see her wonderful bottom encased in wet panties, what a sight, just think of the things you could do if you were there. She then pulls down her panties to expose her wonderful and wet vagina. A wonderful jeans and panty peeing movie from Wetting Her Panties.
See Charlotte Peeing Her Pants Here

Visit Wetting Her Panties Click Here
Related posts:

Filed under: Babes Peeing and Desperation and Female Desperation and Jeans Peeing and Jeans Pissing and Peeing and Pissing and Pissing In Pants and wettingherpanties
Posted on 07.02.13
Comments: 5 Comments


Tags: Charlotte Wetting Her Panties, Desperate To Pee, Female Desperation, Jeans Pee, Jeans Peeing, pants peeing, Peeing Pants, Pissing In Pants, wettingherpanties