From Wetting Her Panties we have the lovely and shy Esme. This is the first time that we have had this knicker wetter here at Piss Blog so let me know if you would like more of this messy panty pisser. We join Esme when she is desperate to pee, she has been holding on for ages and was expecting to just be able to stand and pee her panties but there is a problem. The camera crew hasn't arrived so she has to wait. She is starting to fidget and is holding her pee in desperately wanting to release. She keeps on holding and she is about to lose control she just can't hold on.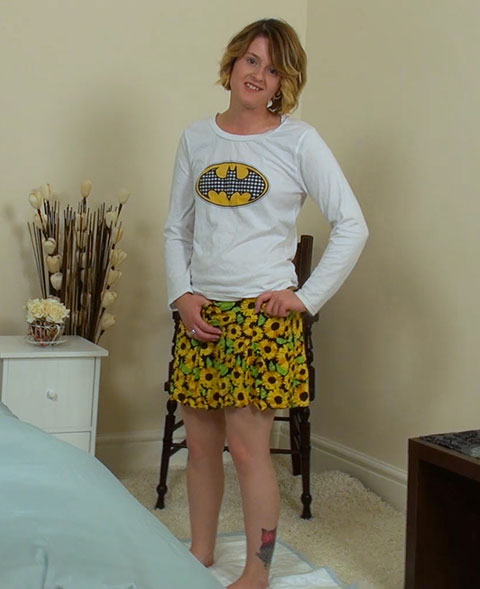 The crew arrives and they are ready to go and she can now pee. As she is lifting her skirt to show her panties she starts to dribble she was to desperate as the skirt lifts up to show her panties there is piss streaming out. Her grey panties are already dark and there is pee pouring through them. As she is peeing her panties are hanging down giving the impression she is filling a diaper underneath.
As she is still pissing she turns around and shows us her bottom and we get to see her piss streaming out wow was she full. She is soaked, her legs are glistening her panties are heavy and dripping and the pee puddle at her feet would be huge. She really has had a wonderful panty piss and when she has fully finishes she turns back around and we get to see her tight wet grey panties encasing her pussy. A sexy desperate panty piss from Wetting Here Panties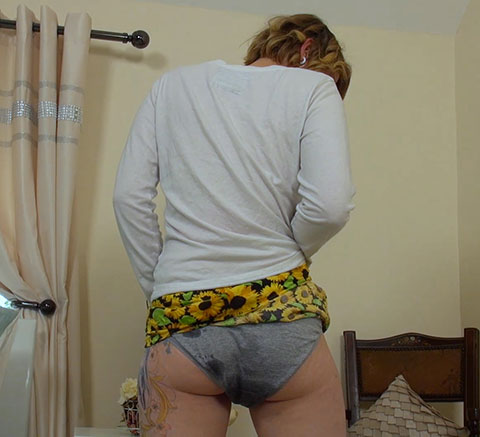 See Esme Peeing Her Panties Here


Filed under: Desperation and Dress Peeing and Female Desperation and Knicker Wetting and Panty Pee and Peeing and Pissing and Pissing In Skirt and Pissing Pictures and wettingherpanties
Posted on 08.06.17
Comments: 2 Comments


Tags: Desperate To Pee, Esme Wetting Her Panties, Female Desperation, grey panty pee, Knicker Wetting, Panty Pee, Panty Peeing, Pissing In Skirt, Skirt Peeing, wetting, wettingherpanties
2 Comments »
What a good selection! Thanks for the update request mate! Esme is beautiful!

Comment by Pip — August 6, 2017 @ 4:17 am

Could the next WHP photoset be Mckenzie please? She'll be ideal for this great website, such as the blue jeans pee!

Comment by Pip — August 6, 2017 @ 4:19 am
RSS feed for comments on this post.
Leave a comment