From HD Wetting we have the lovely Alisha and Sosha. These two really do love playing with each other and if you have missed some of their lesbian antics check out Lesbian Cheerleaders Peeing in Bed, Lesbian Panty Pissing Threesome, Sosha Pissing on Alisha and Alisha And Sosha In Wet Pee Play today we have Alisha bound to the bed in her panties with Sosha in her underwear teasing the busting Alisha. She starts to tickle Alisha and she starts to squirm. She is getting very close to losing control. Sosha doesn't let up and keeps tickling Alisha till she starts to pee in her panties.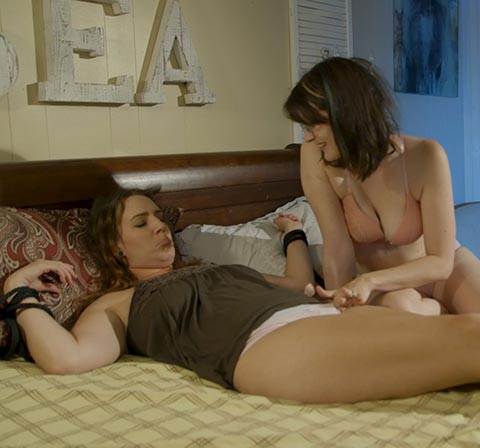 Alisha is bound in her panties tied in bed and has started to pee in her panties. She has pee flowing out and soaking under her into the bed and she is now in her soaked panties and lying in her own puddle of pee in the bed. Watching this is making Sosha horny and also wanting a pee so she straddles Sosha still in her panties and then starts to pee on her. Sosha is pissing her panties and her pee is splashing all over the piss soaked Sosha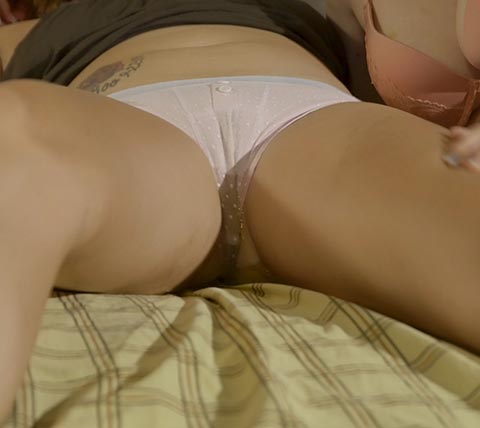 The pee is pooling on Alisha's belly and then joining the rest of piss under her in the piss puddle. Sosha panties are dripping wet when she finishes panty pissing and she is so horny she pulls Alisha's panties down and starts to lick her wet pissy pussy till she is cumming. Alisha is soaked in piss and satisfied a wonderful double pantie peeing lesbian scene from HD Wetting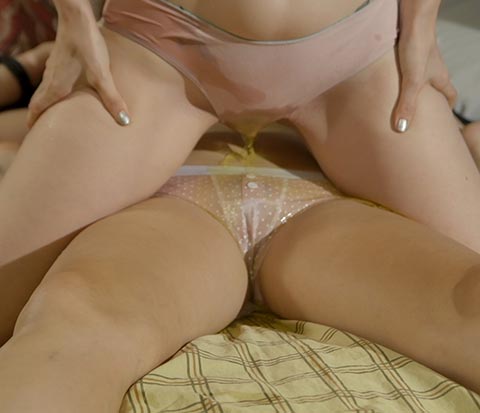 See The Lesbian Double Panty Pee Here


Filed under: Bed Wetting and HD Wetting and Knicker Wetting and Lesbians Peeing and Panty Pee and Peeing and Pissing and Pissing In Bed and Pissing Pictures
Posted on 08.12.17
Comments: 2 Comments


Tags: Alisha HD Wetting, HD Wetting, Knicker Wetting, Lesbians Peeing, Panty Pee, Panty Peeing, Pissing Panty, Sosha HD Wetting, wetting
2 Comments »
So is Sosha in pretty much everything HD Wetting does?

Comment by Sophie — August 12, 2017 @ 6:18 pm

She does not look that sexy but she loves to piss and always has nice yellow pee – you gain you loose I guess

Comment by Nigel — August 14, 2017 @ 6:25 am
RSS feed for comments on this post.
Leave a comment