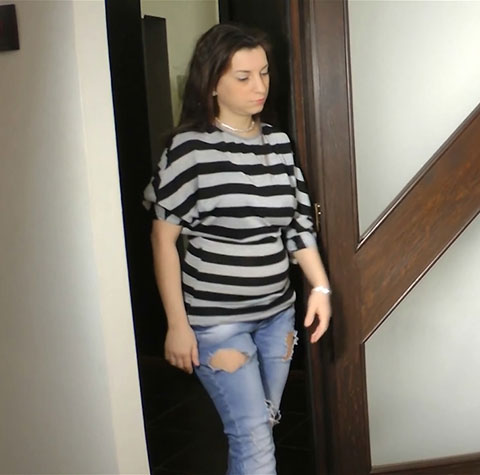 From Real Wetting we have the wonderful Dee. There is something so sexy about Dee pissing, she seems to love being soaked in piss and she has such a big bladder too. If you have missed some of her wonderful wettings check out Dee Peeing In Her Shorts, Waitress Desperate And Pissing Herself, Dee Peeing In Lycra Pants, and Dee Female Desperation In Leggings Today she is in her jeans and has just got home. She is drunk and tired and when she makes it to the bedroom she collapses on the bed. She is so drunk that she doesn't feel the pressure in her bladder and as she is lying there she lets out a little pee.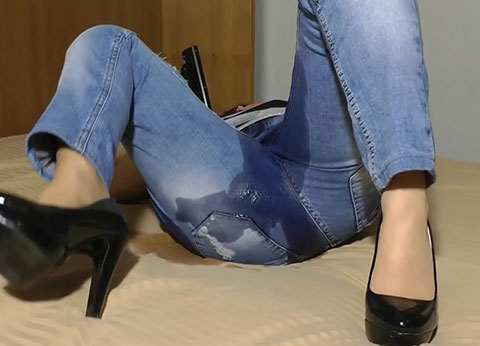 Dee is drunk and on the bed, she has started to pee herself and there is a little pee patch growing in her jeans. She moves a little and a big gush of piss shoots out soaking her jeans until they are shining in piss. She manages to stop the flow and then it starts again. A lovely wet wave of piss hits her wet denim crotch again. It is a wonderful sight.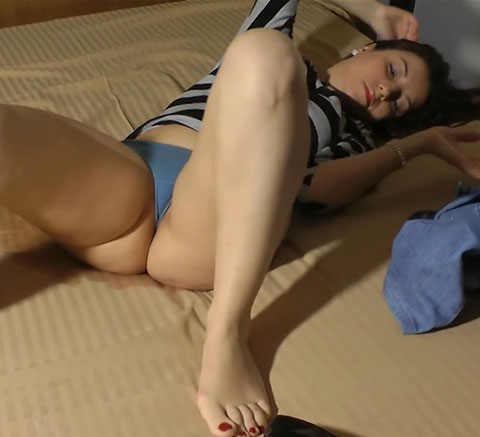 Dee is on the bed in her piss soaked jeans, she has figured out that she has peed herself and has a big wet piss patch beneath her. She starts to pull her jeans off and then pulls her piss soaked pantyhose down with them. As she is pulling her jeans off we get to see her piss soaked panties clinging to her crotch, she has a very pissy pussy. She pull her jeans off and then in her piss soaked panties goes to sleep A super sexy jeans wetting in bed


Filed under: Audreys Wetting Site and Bed Wetting and Jeans Peeing and Jeans Pissing and Knicker Wetting and Panty Pee and Peeing and Pissing and Pissing In Bed and Pissing In Pants and Pissing Pictures and Real Wetting
Posted on 08.03.17
Comments: 1 Comment


Tags: Audreys Wetting Site, Bed Wetting, Bedwetting, Dee Real Wetting, drunk pee, Jeans Pee, Jeans Peeing, pants peeing, Panty Pee, Panty Peeing, Pissing In Bed, Real Wetting, wetting, Wetting The Bed
1 Comment »
I don't know how Real Wetting finds these attractive girls, but they do. Dee is so gorgeous! And I can't wait to see more of her. Thank you so much!

Comment by Pip — August 4, 2017 @ 2:20 pm
RSS feed for comments on this post.
Leave a comment