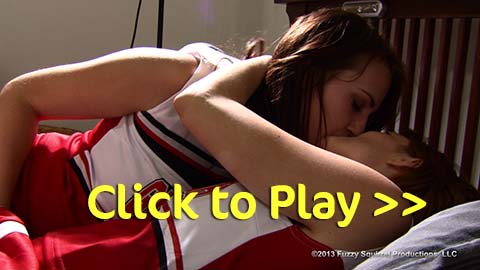 From HD Wetting we have a great lesbian cheerleader wetting movie starring Sosha and Alisha. They have come home from cheerleading practice and are horny. They get in bed still in their uniforms and start to make out. They are kissing passionately and then Alisha needs to pee, she has been holding on all through practice waiting for this moment. She lifts her skirt to expose her grey panties and we can see her bladder is bulging she really needs to pee.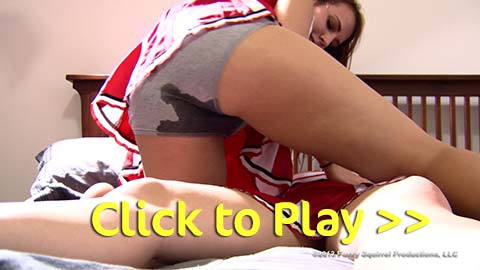 She has lifted her skirt and with her panties on show she moves so she is above Sosha. They are both so horny and then Alisha starts to pee into her panties all over Sosha. The grey of her panties goes dark and the warm pee soaks into the fabric. Sosha's cheerleading skirt is getting soaked. Alisha moves so she is now kneeling over Sosha and she is still pissing what a wonderful sight.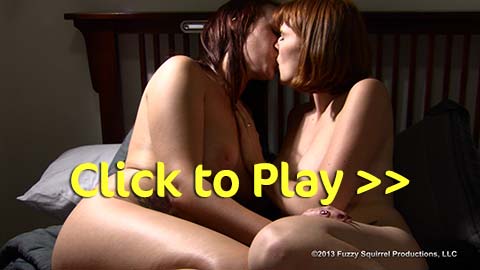 Alisha finishes peeing on Sosha and is so turned on. Sosha is pissy wet and the bed under her is damp too. They starts to inspect their wet uniforms and then strip them off showing us there pissy bodies. Now there is no stopping them, they are so horny after their piss play that they start to kiss and make out again. A super lesbian cheerleader panty peeing movie.
See Alisha And Sosha Cheerleader Panty Pee
Related posts:

Filed under: Dress Peeing and HD Wetting and Knicker Wetting and Lesbians Peeing and Movies and Peeing and Pissing and Pissing In Bed and Pissing In Skirt and Pissing Movies
Posted on 10.19.16
Comments: None


Tags: Alisha HD Wetting, Cheerleader Peeing, HD Wetting, HD Wetting Movie, Lesbians Peeing, Pissing In Bed, Pissing In Skirt, Skirt Peeing, Sosha HD Wetting, Uniform pee