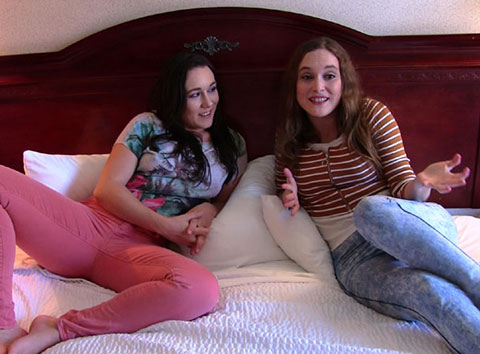 From Ineed2pee we have the very sexy Sinn Sage & Lauren Kiley and in this holdit desperate wetting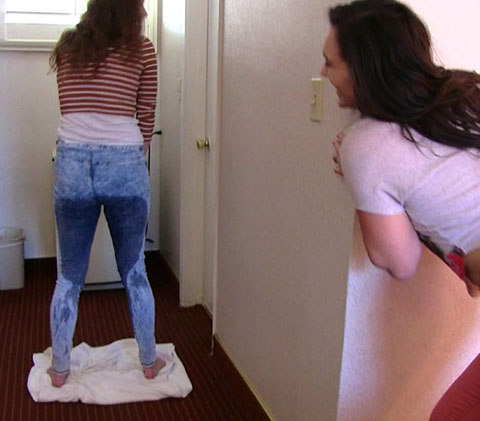 Super sexy and sensual double wetting with Sinn Sage & Lauren Kiley. Sinn notices Lauren is fidgety while they're both watching a TV show & discovers she needs to pee really bad! Sinn encourages her to hold it & admits to having a secret pee holding & wetting fetish. Sinn talks about how good it feels to keep holding it to the edge of bursting & how good it feels when you start peeing!! Almost orgasmic. They both trade full bladder stories in their past!! She enjoys seeing Lauren squirm in her skintight jeans and Lauren is clearly enjoying how her full bladder feels as they both watch each other grab their crotches and squirm, until she eventually wets herself on way to bathroom. Lauren completely soaks her tight acid wash jeans. Sinn Sage "tries" to make it but ends up pissing her jeans completely while in front of the toilet! She's wearing super ridiculously tight light red jeans that show off every nook & cranny. Lauren comes into the bathroom and admits it was hot to watch her friend lose bladder control and piss her jeans!! They both peel off their pissy soaked pants and talk about how good that felt and how fun of a game it was. Sinn presents a new holding game they could play at the bar and Lauren accepts the challenge but suggests wearing super tight jeans again to make it even harder! The end part is super hot because it feels like you're a fly on the wall (or outside the bathroom door) and you're eavesdropping in on a taboo girls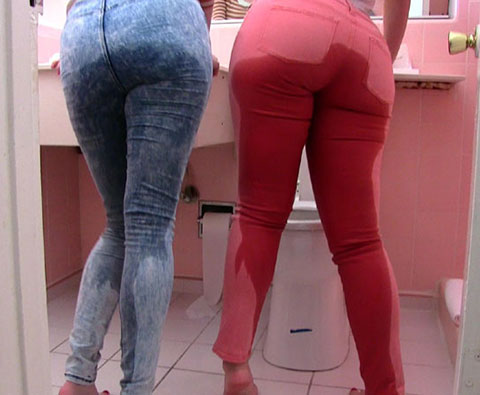 See Sinn And Lauren Desperate And Wetting Here


Filed under: Desperation and Female Desperation and Ineed2pee and Jeans Peeing and Jeans Pissing and Peeing and Pissing and Pissing In Pants and Pissing Pictures
Posted on 07.01.18
Comments: 5 Comments


Tags: Desperate Peeing, Desperate To Pee, Female Desperation, Ineed2pee, Ineed2pee Pictures, Jeans Pee, Jeans Peeing, Lauren Kiley Ineed2pee, pants peeing, Peeing Pants, Peeing Pictures, Pissing In Pants, Sinn Sage Ineed2pee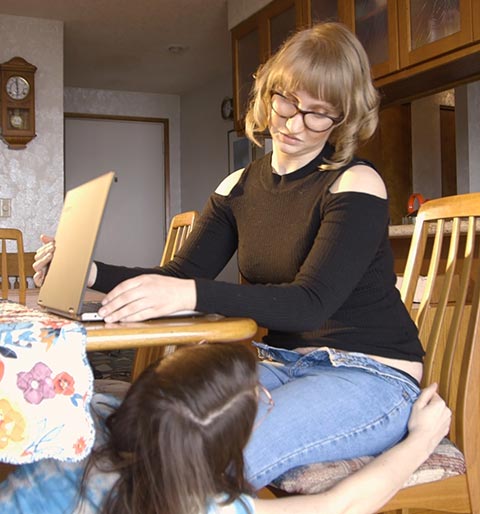 From HD Wetting we have the lovely Sosha and sexy Lyra. Lyra is sitting at the table doing work on the computer when Sosha comes into the room horny and busting to pee. She gets under the table and undoes Lyras jeans, pulls them down and starts to lick Lyras pussy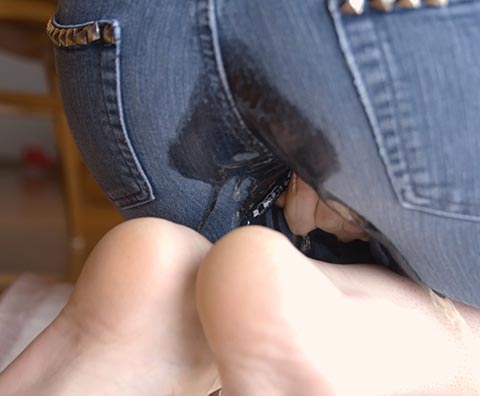 Sosha is licking Lyras pussy and getting very turned on she really needs to pee but is loving the taste of her girlfriend. She keeps on licking and starts to pee in her jeans. As she is peeing, her jeans are going shiny and there is a big pee patch growing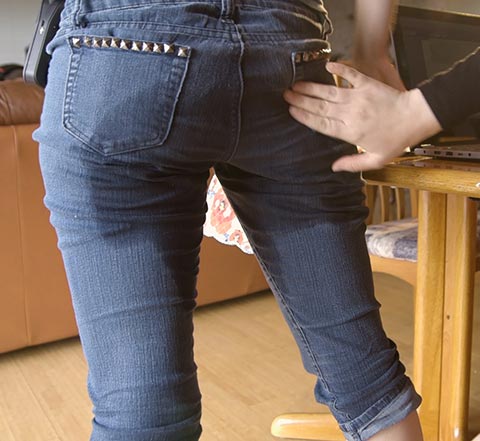 Sosha is peeing in her jeans and she keeps on licking Lyras pussy. Her jeans are now soaked in piss and she is kneeling in the big piss puddle. She is loving it, it is so dirty. She keeps on licking till Lyra is cumming in her mouth. She stands up and we get to see just how soaked in piss Sosha's jeans Are. A super lesbian jeans pee

See Sosha Pissing Her Jeans Here


Filed under: HD Wetting and Jeans Peeing and Jeans Pissing and Lesbians Peeing and Peeing and Pissing and Pissing In Pants and Pissing Pictures
Posted on 05.31.18
Comments: 5 Comments


Tags: HD Wetting, Jeans Pee, Jeans Peeing, Lesbians Peeing, Lyra HD Wetting, Sosha HD Wetting
From HD Wetting we have the wonderful Lyra and sexy Sosha. We have had these two in some great lesbian pee action recently, if you have missed them check out New Lesbian Peeing Model Lyra HD Wetting  for some more wonderful lesbian pee play with these two. Today Lyra is in her jeans and bound on the floor.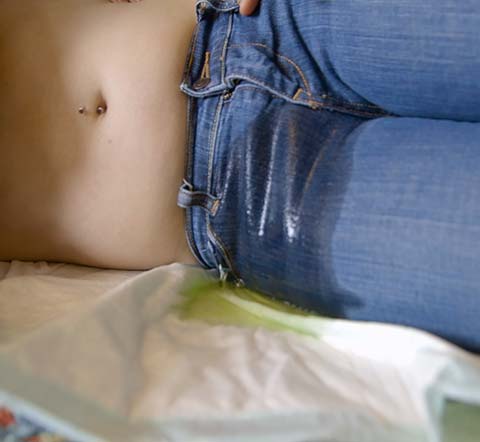 With Lyra bound on the floor Sosha starts to tickle her. Her exposed breasts are jiggling everywhere and she is getting so close to peeing in her jeans. We know that Sosha is not going to stop till she does piss herself.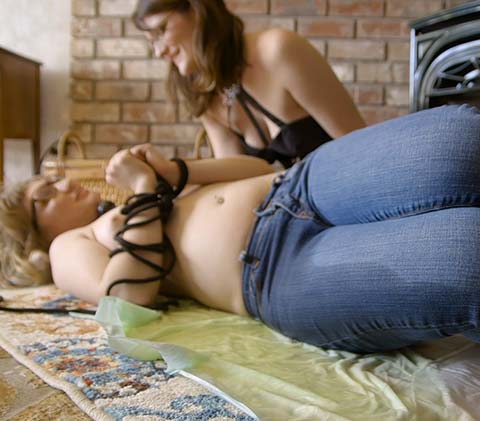 Sosha keeps tickling Lyra and she cant hold on and she starts to pee. The first spurts of pee make the denim dark and then her piss really starts to flow into her jeans. Her jeans are getting soaked and the denim is getting that wonderful shiny pissed in look. When Lyra finishes pissing herself there is a lovely yellow piss puddle.

See Lyra Bound And Peeing Here


Filed under: Babes Peeing and HD Wetting and Jeans Peeing and Jeans Pissing and Lesbians Peeing and Peeing and Pissing and Pissing In Pants and Pissing Pictures
Posted on 03.23.18
Comments: 8 Comments


Tags: bound pissing, HD Wetting, Jeans Pee, Jeans Peeing, Lesbians Peeing, Lyra HD Wetting, Peeing Pictures, Sosha HD Wetting, Topless Jeans Pee, wetting
From Ineed2pee we have the wonderful Nikki Next. Nikki is such a lovely and bubley wetter and now we get to see her in a pee video. We start off with her desperate to pee outdoors in tight pants. For this peeing scene this is what was written with the desperation and wetting movie. "Nikki is always a joy to work with. I'm going to share a personal secret with you. When I first met her, she was down to shoot all my other stuff but was POSITIVE she could not pee her pants… she thought it was weird, had never done anything like that before and was sure she'd have a problem with getting camera shy and actually wetting on camera…. well guess what?? After doing 2 wetting scenes, we realized she was great at it and surprised herself! She rarely shoots for anyone but always enjoys shooting for ineed2pee and always tells me when she's in town because she thinks it's so fun to pee her pants!"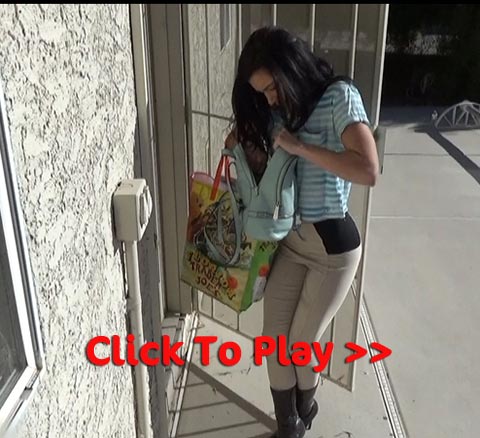 After watching her desperate and wet in tight pants we join her at the restaurant Nikki Nexxt is your super sexy and adorable desperate waitress today & you get a nice front & back shot of her teetering and squirming in her skintight jeans to try and keep them dry at work instead of losing all bladder control and humiliating herself by pissing her jeans!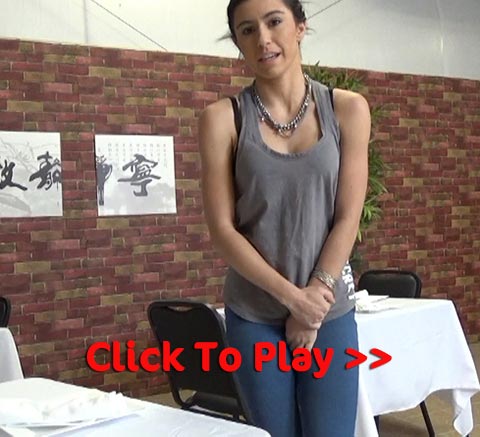 Last up we join her and it is our chance for you to connect with Nikki Next as herself as she tells you some tantilizing wetting stories from her past! In real life, she's actually quite shy and reserved and, as always, super adorable in her demeanour and how she conveys her desperation, almost shyly with embarrassment!. Super sexy female desperation and wetting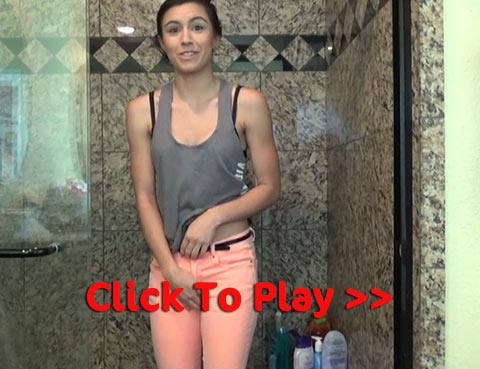 Filed under: Babes Peeing and Desperation and Female Desperation and Ineed2pee and Jeans Peeing and Jeans Pissing and Movies and Peeing and Pissing and Pissing In Leggings and Pissing In Pants and Pissing Movies and Pissing Videos
Posted on 11.07.17
Comments: 1 Comment


Tags: Desperate To Pee, Desperation Movie, Female Desperation, Ineed2pee, Ineed2pee Movie, Jeans Pee, Jeans Peeing, Nikki Next Ineed2pee, pants peeing, Peeing Movies, Pissing In Pants, Pissing Leggings, Pissing Movie, Pissing Movies, wetting