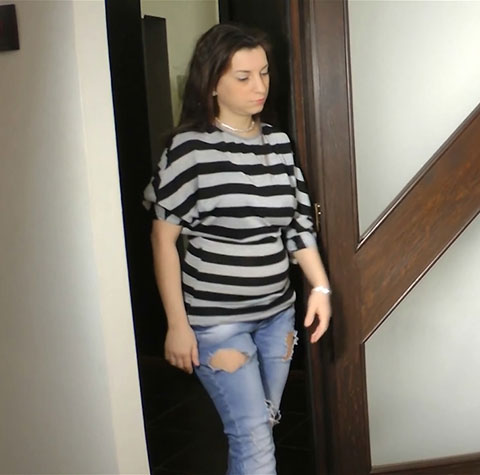 From Real Wetting we have the wonderful Dee. There is something so sexy about Dee pissing, she seems to love being soaked in piss and she has such a big bladder too. If you have missed some of her wonderful wettings check out Dee Peeing In Her Shorts, Waitress Desperate And Pissing Herself, Dee Peeing In Lycra Pants, and Dee Female Desperation In Leggings Today she is in her jeans and has just got home. She is drunk and tired and when she makes it to the bedroom she collapses on the bed. She is so drunk that she doesn't feel the pressure in her bladder and as she is lying there she lets out a little pee.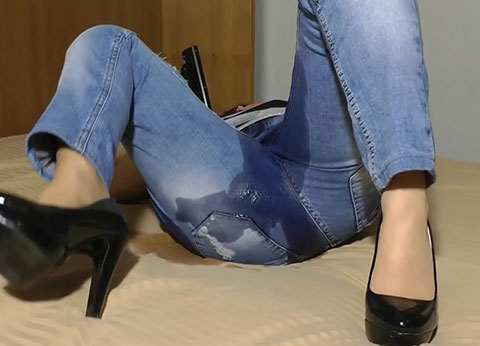 Dee is drunk and on the bed, she has started to pee herself and there is a little pee patch growing in her jeans. She moves a little and a big gush of piss shoots out soaking her jeans until they are shining in piss. She manages to stop the flow and then it starts again. A lovely wet wave of piss hits her wet denim crotch again. It is a wonderful sight.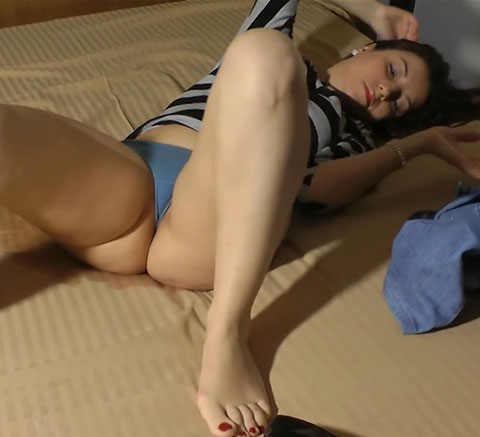 Dee is on the bed in her piss soaked jeans, she has figured out that she has peed herself and has a big wet piss patch beneath her. She starts to pull her jeans off and then pulls her piss soaked pantyhose down with them. As she is pulling her jeans off we get to see her piss soaked panties clinging to her crotch, she has a very pissy pussy. She pull her jeans off and then in her piss soaked panties goes to sleep A super sexy jeans wetting in bed


Filed under: Audreys Wetting Site and Bed Wetting and Jeans Peeing and Jeans Pissing and Knicker Wetting and Panty Pee and Peeing and Pissing and Pissing In Bed and Pissing In Pants and Pissing Pictures and Real Wetting
Posted on 08.03.17
Comments: 1 Comment


Tags: Audreys Wetting Site, Bed Wetting, Bedwetting, Dee Real Wetting, drunk pee, Jeans Pee, Jeans Peeing, pants peeing, Panty Pee, Panty Peeing, Pissing In Bed, Real Wetting, wetting, Wetting The Bed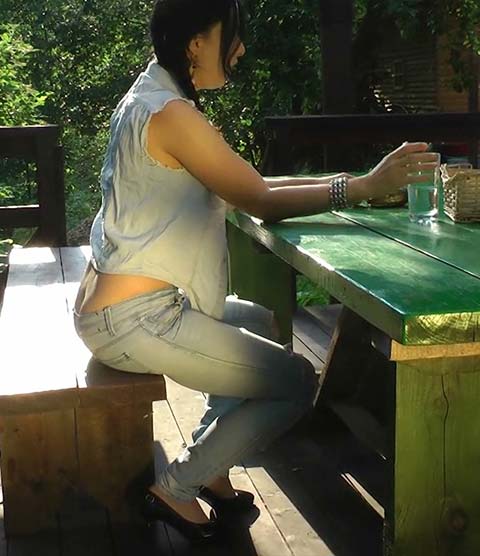 From Real Wetting we have new model Monica this is the first time that she has wet her jeans on camera, she is shy so we don't see her face. We join her as she is drinking and having a great time. She is getting more and more drunk and desperate to pee. For the lovers of smoking in the Real Wetting movie she smokes a cigarette as she is drinking her booze. The more she drinks the more desperate she becomes and of course the more drunk. She starts to stagger around and then it seems that she is so drunk that she starts to lose control of herself and pees.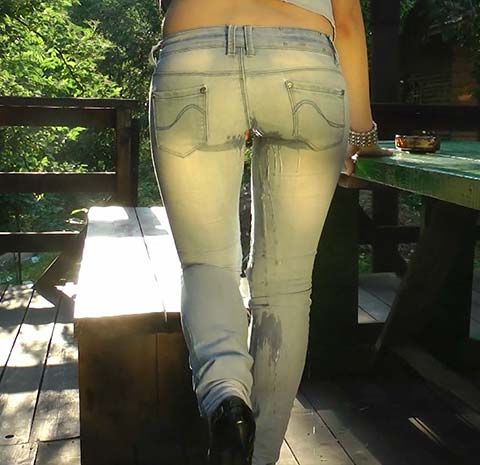 She is standing in her tight jeans and then starts to pee. She has pee drips appearing in the light blue denim and then the piss river starts. The pee is exploding through the fabric and gushing out, she is staggering as piss flows down her legs and it is soaking her feet, as she is still pissing herself she leans forward and collapses on the seat.

She is in her piss soaked jeans and the denim is shining with pee. Seeing her lying on the seat how much fun would it be to give her a light spanking and then pull her piss soaked jeans down? She has finished peeing and then she manages to stand up and we can see her wonderful piss stain around her crotch. The light jeans have the perfect piss jeans stain. She pulls her wet jeans down and we ger to see her piss soaked panties too they are so wet and clingy. A wonderful drunk wetting from Real Wetting

See Monica Pissing Herself Here


Filed under: Desperation and Female Desperation and Jeans Peeing and Jeans Pissing and Peeing and Pissing and Pissing In Shorts and Pissing Pictures and Real Wetting
Posted on 05.09.17
Comments: 3 Comments


Tags: Desperate To Pee, drunk pee, Female Desperation, Jeans Pee, Jeans Peeing, Monica Real Wetting, pants peeing, Real Wetting, wetting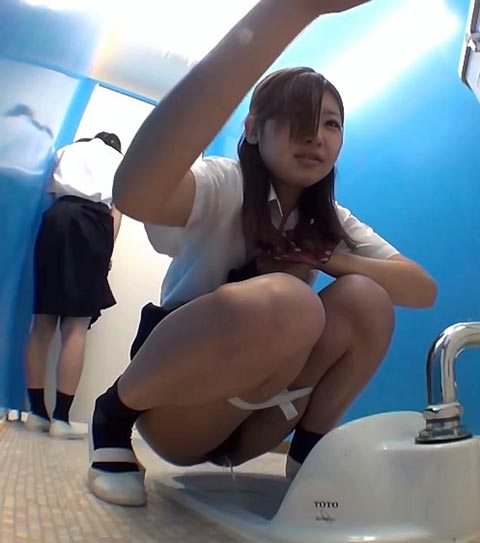 From Piss Japan Tv we have some more lovely Japanese ladies peeing. In the last post we had some lovely schoolgirls peeing in Japanese Schoolgirls Pissing and today the first set of Asians peeing are schoolgirls peeing in the toilets. This is better that the usual voyeur peeing here we get some great shots as they lift up there dresses, pull aside their panties and piss. We are even lucky enough to see the golden pee and toilet paper in the bowl. I do love how they are pissing in the cubical with their friends keeping lookout for them little do they know that the hidden camera is catching every last pee drop. See the schoolgirls pissing here.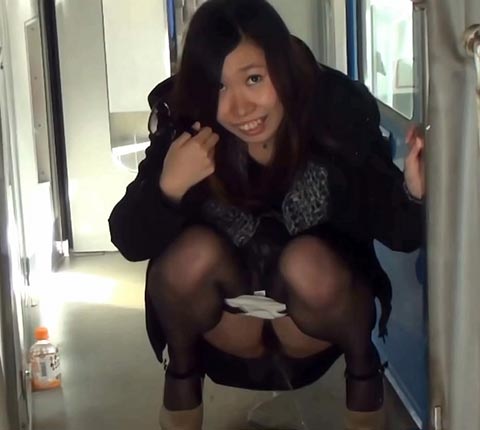 Next up from Pissjapan Tv we have some flashing on the train to start this Japanese hottie is showing all on the train and then when she needs to pee she stands up and in the carriage squats and pees. The next lady is so desperate to pee that instead of leaving the seat she squats right there and pisses. A sexy sight, just a pity that she is wearing a mask but I guess she doesn't want to get caught f pissing on the train seat. See the train peeing movie here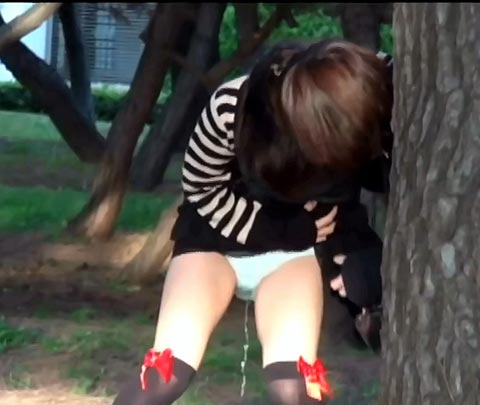 Last up we have a very good Japanese panty pissing. They are out in the park and drinking getting desperate and drunk. They are getting more and more smashed until one of the Japanese ladies is so drunk that she stands and pisses in her green panties. Her piss is just flowing everywhere, a great mess she is making of herself. She finishes pissing and her friend moves her somewhere private where she takes off the wet panties and wipes her hairy pussy dry. I do love pee Asians and the variety we have today is wonderful. See the panty pee here.


Filed under: Asian Pissing and Caught Pissing and Dress Peeing and Hairy Pussy Pissing and Hidden Toilet Cam and Japanese Pissing and Knicker Wetting and Movies and Outdoor Pissing and Panty Pee and Pee Asian and Peeing and Pissing and Pissing In Skirt and Pissing Movies and Pissing Videos and PissJapanTv and Voyeur Peeing
Posted on 02.02.15
Comments: 15 Comments


Tags: Asian Pissing, Caught Peeing, drunk pee, Hidden Toilet Cam, Japanese Peeing, Knicker Wetting, Panty Peeing, Pee Asian, Pissing Movie, school girl, school girl peeing, Voyeur Pissing