From Ineed2pee we have three wonderful female desperation and wetting sets. We start off with Jade Janzten and she is in blue pants and locked out. The Ineed2pee story goes like this "It was a blast filming with Miss Jade Janzten for her first ever wetting scene! She's wet her panties in real life, not on camera and in her next scene, she'll tell you her real life desperation stories! She'll hopefully be a regular here if she comes to visit Las Vegas or I go see her. She wasn't pee shy by any means & she has holding her bladder for a very long time as we find out in the Behind The Scenes Interview! I liked how she loses control a little bit and then manages to hold on for another few seconds before she starts wetting her skintight pants some more! Great bladder capacity for such a little body! She really shows she's just a cute girl next door who needs to pee!. A super sexy desperate pants pee. See Jade Janzten desperate pee here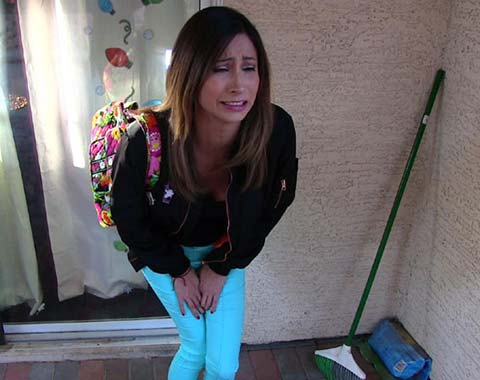 Next up we have the wonderful Nikki Next. The Ineed2pee story goes like this "Does girl next door Nikki ever get less sexier!? No! Here she is in VS cotton panties and a pair of tight overalls. She has to read this long ass desperation story while trying to hold it… you even see her finishing off the last of her gigantic jug of water with a sly smile! She's grabbing her crotch and her butt area, prancing about and trying to hold her full bladder… she can barely even stand up straight. She slyly tries to put her hands in her pockets to press on her crotch but it's not working. With a heavy sigh of relief, she loses control of her bladder and piss is pouring into her tan overalls, making HUGE streaks in the FRONT and back, down both legs and trickling off her cuffs onto the floor. It's seriously a gigantic pissy mess on the floor everywhere and it is inching towards me holding the camera!! Nikki looks super sexy as she tells you how good it felts to lose control and pee her pants, while peeling off her pissy soaked overalls to reveal her sexy light colored panties with pissy wet marks on the front. Her legs are still shiny from all the pee streaming down. It's great hearing her voice faltering as she's trying to hold herself & maintain her dry dignity" Super sexy once again she is one of the hottest desperation and wetting models Ineed2pee has. See Nikki Next desperate and peeing here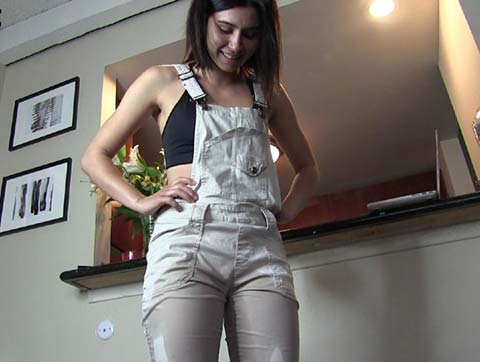 Last up we have Caroline Pierce. Her Ineed2pee story goes like this Sexy MILF pornstar Caroline Pierce is back on the site & even wetter than ever! She looks great since losing some weight and a definite hottie as usual. She waited way too long again to use the restrooms but she hobbles back & tells you that there was just a big bathroom flood & they're both out of order until they clean it up! She's not going to last very long at all (since it's a real desperation and we waited too long to shoot this one!) and she confesses that she's spurting hot piss into her panties already!! Oh no, it's the big wet flood! Very hilarious behind the scenes where she shows her silly side & tries to twerk all the pee off her skirt & butt cheeks. Super sexy real female desperation. See Caroline Pierce desperate and peeing here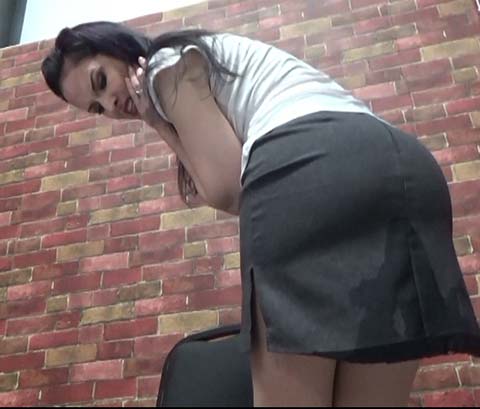 Filed under: Babes Peeing and Desperation and Female Desperation and Ineed2pee and Peeing and Pissing and Pissing In Overalls and Pissing In Pants and Pissing In Skirt and Pissing Pictures
Posted on 02.19.18
Comments: None


Tags: desperate female, Desperate To Pee, Female Desperation, Ineed2pee, ineed2pee Caroline Pierce, Ineed2pee Pictures, Jade Janzten Ineed2pee, Nikki Next Ineed2pee, Overalls Peeing, pants peeing, Peeing Pants, Peeing Pictures, Pissing In Pants, Pissing In Skirt, Skirt Peeing, wetting
From Ineed2pee we have the wonderful Nikki Next. Nikki is such a lovely and bubley wetter and now we get to see her in a pee video. We start off with her desperate to pee outdoors in tight pants. For this peeing scene this is what was written with the desperation and wetting movie. "Nikki is always a joy to work with. I'm going to share a personal secret with you. When I first met her, she was down to shoot all my other stuff but was POSITIVE she could not pee her pants… she thought it was weird, had never done anything like that before and was sure she'd have a problem with getting camera shy and actually wetting on camera…. well guess what?? After doing 2 wetting scenes, we realized she was great at it and surprised herself! She rarely shoots for anyone but always enjoys shooting for ineed2pee and always tells me when she's in town because she thinks it's so fun to pee her pants!"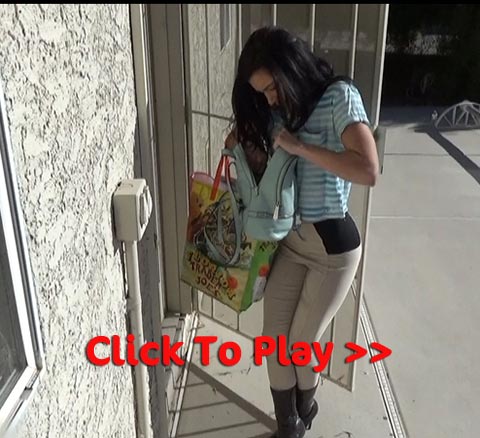 After watching her desperate and wet in tight pants we join her at the restaurant Nikki Nexxt is your super sexy and adorable desperate waitress today & you get a nice front & back shot of her teetering and squirming in her skintight jeans to try and keep them dry at work instead of losing all bladder control and humiliating herself by pissing her jeans!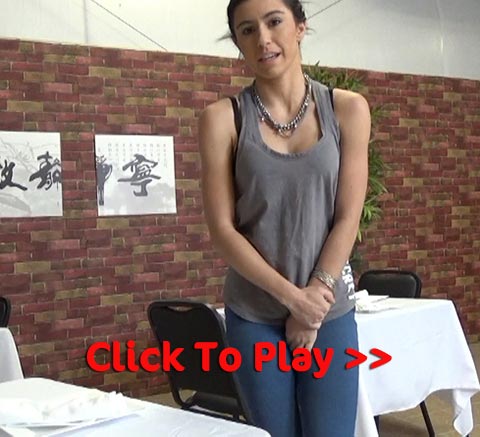 Last up we join her and it is our chance for you to connect with Nikki Next as herself as she tells you some tantilizing wetting stories from her past! In real life, she's actually quite shy and reserved and, as always, super adorable in her demeanour and how she conveys her desperation, almost shyly with embarrassment!. Super sexy female desperation and wetting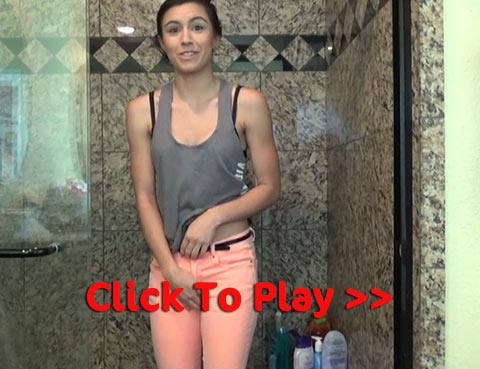 Filed under: Babes Peeing and Desperation and Female Desperation and Ineed2pee and Jeans Peeing and Jeans Pissing and Movies and Peeing and Pissing and Pissing In Leggings and Pissing In Pants and Pissing Movies and Pissing Videos
Posted on 11.07.17
Comments: 1 Comment


Tags: Desperate To Pee, Desperation Movie, Female Desperation, Ineed2pee, Ineed2pee Movie, Jeans Pee, Jeans Peeing, Nikki Next Ineed2pee, pants peeing, Peeing Movies, Pissing In Pants, Pissing Leggings, Pissing Movie, Pissing Movies, wetting
From HD Wetting we have some wonderful jeans peeing photos of Alisha desperate and wetting herself. We start off with Alisha topless in her jeans and desperate to pee. There is something so wonderful watching a desperate lady as she fidgets and giggles with her breasts bouncing around. She stands there desperate and slowly strips off her slinky top till her big breasts are bouncing around for us. She jiggles around a little and then stands there and starts to pee in her jeans. The light denim tightly encasing her pussy starts to get damp and then the pee flow increases and there is pee streaming down her legs. She really does make a mess of her jeans pissing in them. After she has finished pissing she pulls her jeans down and we get to see her wet and pissy panties too.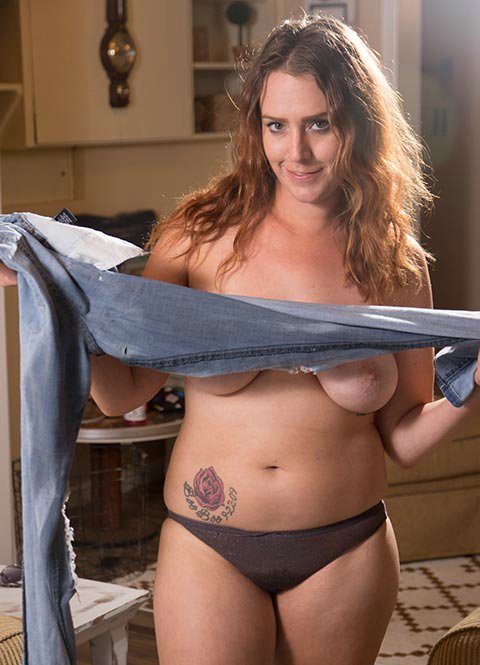 We continue with the jeans peeing as Alisha is out leaning against a rail out on the deck. She starts off so casual but then as she is standing there we know she needs to pee. As she bends forward and grabs her crotch she really needs to pee. She has her hands jammed in there and she can't hold on, she is peeing in her jeans while her hands are still clamped. The last ditch effort to hold on failed and now she has pee steaming down her tight jeans. She finishes peeing in her jeans and turns around and we can see her wet piss soaked bottom too.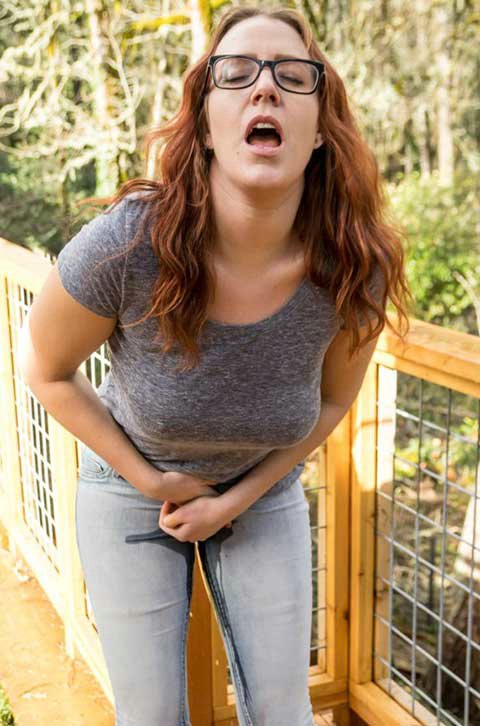 To finish we join Alisha in the bathroom as she is taking selfies of herself. She is flashing her breasts and playing around teasing us. We know that she is building up to peeing her jeans for us and she poses and flashes some more and then she moves the camera to the crotch of her jeans and starts to pee for us. Alisha is peeing her jeans for us she is making a wonderful mess of them and as she soaks them in warm wetness. She finishes peeing in her jeans he pulls them down and shows us the wonderful wet patch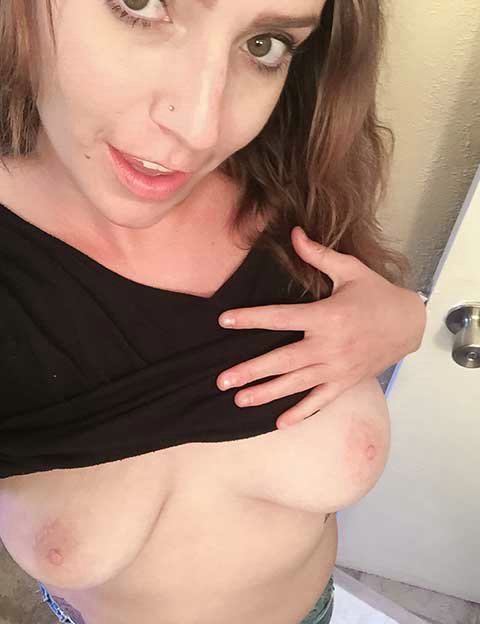 See Alisha Peeing In Her Jeans Here


Filed under: Desperation and Female Desperation and HD Wetting and Jeans Peeing and Jeans Pissing and Peeing and Pissing and Pissing In Pants and Pissing Pictures
Posted on 09.17.17
Comments: 2 Comments


Tags: Alisha HD Wetting, Desperate To Pee, Female Desperation, HD Wetting, Jeans Pee, Jeans Peeing, pants peeing, Pissing In Pants, wetting