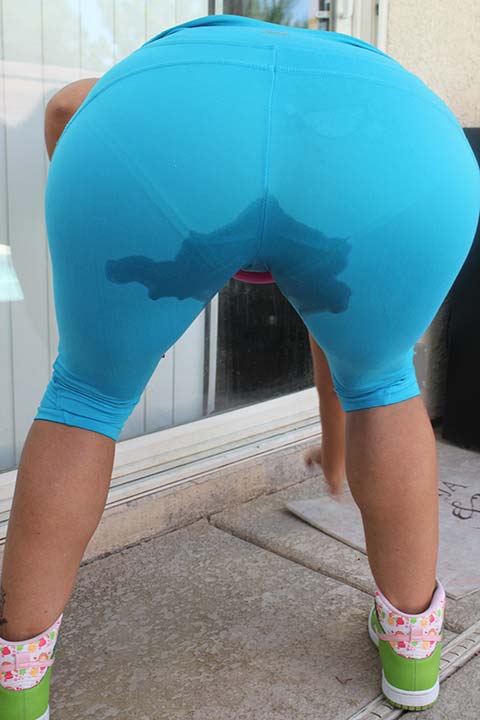 From Ineed2pee we have some wonderful female desperation and wetting. Ineed2pee has to be the best female desperation website around, not only are the models super sexy they get truly desperate before they lose control. Today we starts off with Christina. The story from Ineed2pee goes like this "She is an older milf in her 40's but she still looks good, especially for the older ineed2pee fans. She's got a great way of talking & doing the pee pee desperation dance. So you may notice she's holding cup of water in one of the edits. She actually got pee shy right after the first teeny dribble. So we waited and she decided that drinking more water would help the situation. Well while in mid-drink she started peeing her pants & still holding this cup of water! This is a first; peeing while in the middle of drinking more water. This one may not have been a HUGE gusher but I can promise that her next one will be a BIG ONE!" It is a wonderful sight to see her dark pee stain in her spandex pants. See Christina pissing her leggings here.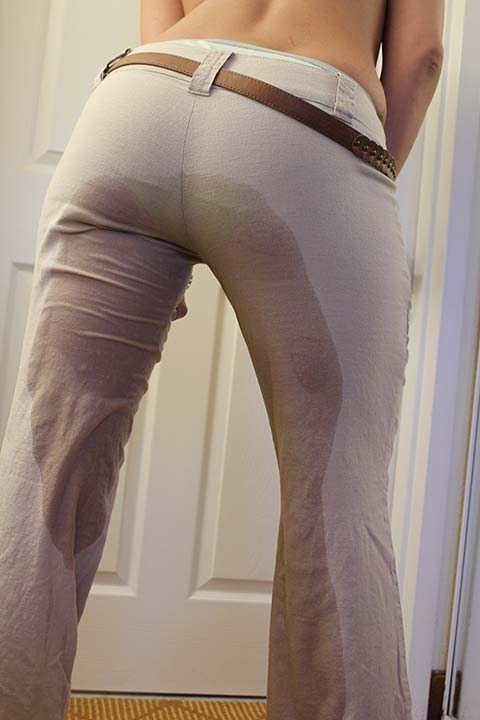 Next up we have Briella, the story goes "Briella was late for her ineed2pee shoot and I kept giving her different outfits to try on but I wasn't happy with most of them, little did she know that I was delaying it on purpose to watch her grow more & more desperate! She was grabbing her crotch so tightly at times & BEGGING me to hurry up and let her pee. Apparently she's been holding it for quite some time & drank so much water to get ready for our shoot just now! She's begging & doing the pee pee dance so sexily when she gasps & stops in her tracks as she loses bladder control and pisses her pants all the way down, soaking them totally. Her pee shows up very well on the light denim material. Very cute behind the scenes bit as well." See Briella topless and peeing in her pants here.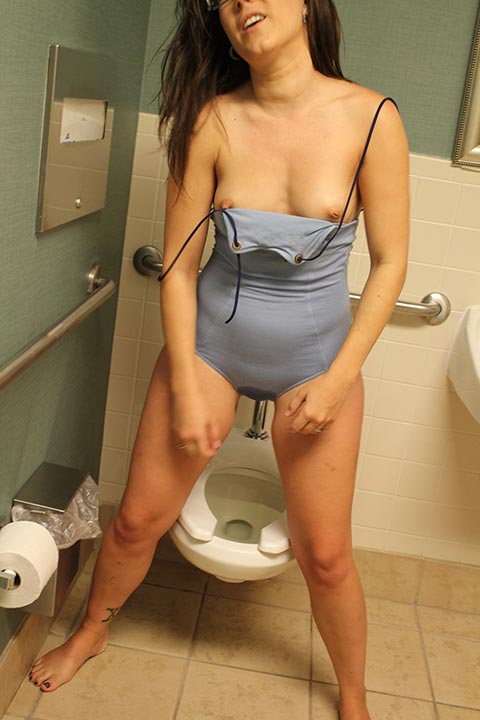 Last up we have Sinn Sage, and what a wonderful female desperation and wetting it is. I love seeing chicks in leotards desperate and peeing. They always have such a struggle to get them off in time, it's just a pity that there are not many leotard peeing movies around. Today Sinn sage is desperate to pee she makes it to the toilet hobbling but she can't get undressed fast enough .She gets her shorts down but she is just to desperate and has to pee in her leotards over the toilet. What a wonderful sight, she is soaked in piss with her lovely breast showing. See Sinn Sage Peeing In Her leotards here.




Filed under: Desperation and Female Desperation and Ineed2pee and Peeing and Pissing and Pissing In Leggings and Pissing In Pants
Posted on 06.24.14
Comments: 12 Comments


Tags: Briella Jaden Ineed2pee, Christina Ineed2pee, Desperate To Pee, Female Desperation, Leotard Peeing, pants peeing, Pissing In Leggings, Pissing In Pants, Pissing Leggings, Sinn Sage Ineed2pee, Spandex, Topless Panty Pee
From Real Wetting we have the wonderful Sara she is outdoors in her jeans and desperate to pee. We have had some great wettings with Sara in the past and if you have missed them check out Sara Peeing In Her Shorts outdoors, Peeing In Her Dark Blue Pantyhose, Sara Peeing In Her Pants and Jeans Peeing With Antonia And Sara. Today she is in tight jeans and desperate top pee she really is one sexy lady when she is desperate to pee.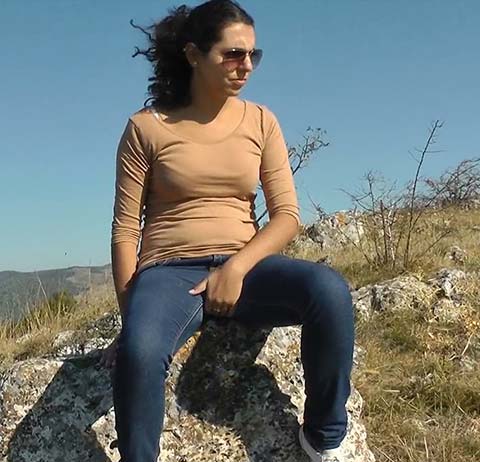 Sara is walking around in the hills enjoying the view, she finds some rocks and sits down. While she is sitting looking at the view with a light breeze blowing she feels the pressure of her bladder increasing. She needs to pee and as we have seen before Sara doesn't need a toilet to relieve herself, she is quite happy to pee in her pants. She grabs her crotch and then with her denim encased legs open stats to pee.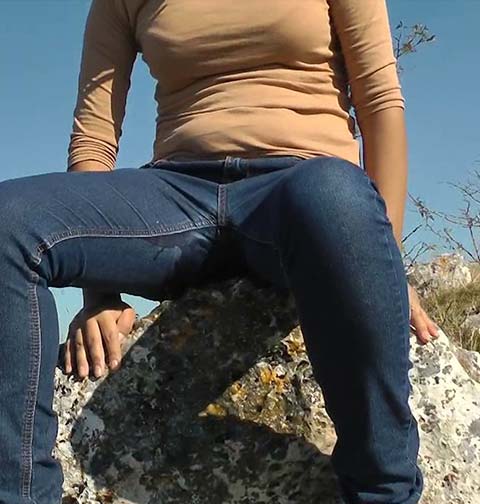 Sara has started to pee, her pee is soaking into the fabric giving a dark pee spot, now she has started there is no stopping and she fully releases. Her piss flows out soaking her jeans and the rocks she is sitting on. She finishes peeing, stands up and shows off her big pee stain . Another super jeans wetting from Real Wetting.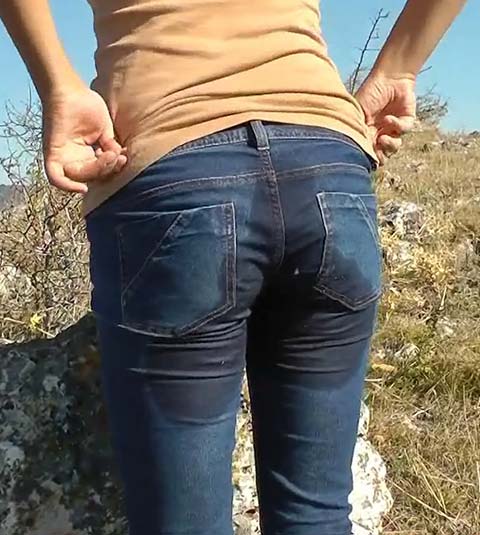 See Sara Peeing in Her Jeans Here


Filed under: Jeans Peeing and Jeans Pissing and Outdoor Pissing and Peeing and Pissing and Pissing In Pants and Real Wetting
Posted on 05.29.14
Comments: 1 Comment


Tags: Audrey's Wetting Site, Jeans Pee, Jeans Peeing, Outdoor Pissing, pants peeing, Real Wetting, Sara Real Wetting
From Ineed2pee we have a mix for today. I have always felt that the Ineed2pee pictures really don't show the wonderful female desperation and interactions with the camera in the lead up to the wetting so today we have Ineed2poee trailer 29 as well as some wonderful wetting pictures. We starts off with Natalie Storm, she is one hot model and at Ineed2pee we have had her before in Peeing In Shiny Spandex Leggings where she fully floods her spandex leggings. Today she is in her jeans and desperate to pee, she has been holding on and on and her bladder is about to burst she stands there and starts to pee. Her pee explodes into her jeans and runs down her legs giving a great pee stain as it goes. She finishes peeing in her jeans and is standing there soaked and looking so sexy see Natalie peeing in her jeans HERE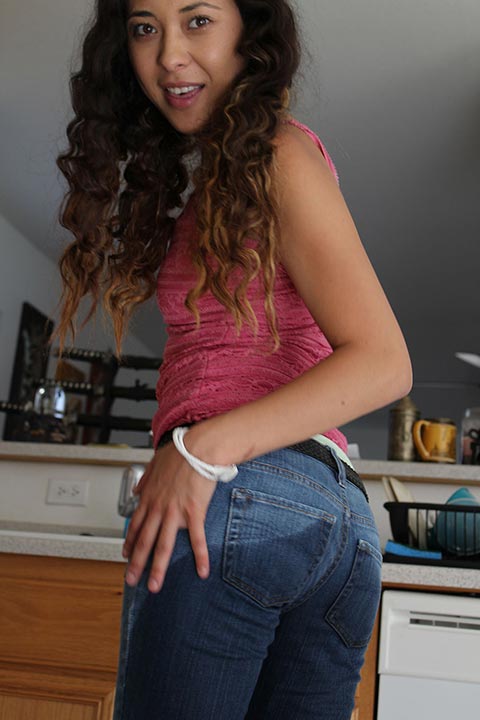 Next up we have Kenna Valentina. Kenna is dressed in her jogging pants. She has been bouncing around and the motions are making her more and more desperate to pee she stops and then tries to starts to walk again, she is just to desperate to pee and she starts to pee. There is a wonderful hiss as she loses control and then her pee flows into her jogging pants. This is one wonderful Ineed2pee jogging pants pee .I just love looking at Kenna's voluptuous ass as there is pee flowing around it. See Kenna peeing her jogging pants Here.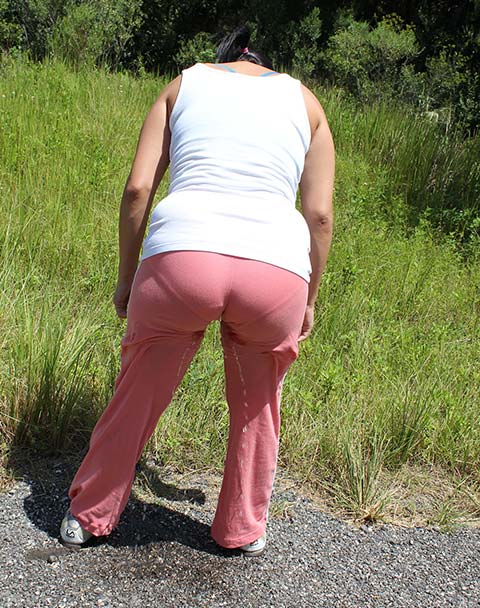 Last up we have the Ineed2pee movie trailer I know some of you hate seeing a trailer but this has wonderful female desperation, great interactions with the camera and wonderful wettings. Check it out and enjoy what Ineed2pee has to offer. See the Ineed2pee trailer Here.


Filed under: Desperation and Female Desperation and Ineed2pee and Jeans Peeing and Jeans Pissing and Movies and Outdoor Pissing and Peeing and Pissing and Pissing In Leggings
Posted on 04.09.14
Comments: 2 Comments


Tags: Desperate To Pee, Female Desperation, Ineed2pee, Ineed2pee Kenna, Jeans Pee, Knicker Wetting, Natalie Storm Ineed2pee, pants peeing, Pissing Movie, Tracksuit Pants Peeing, wetting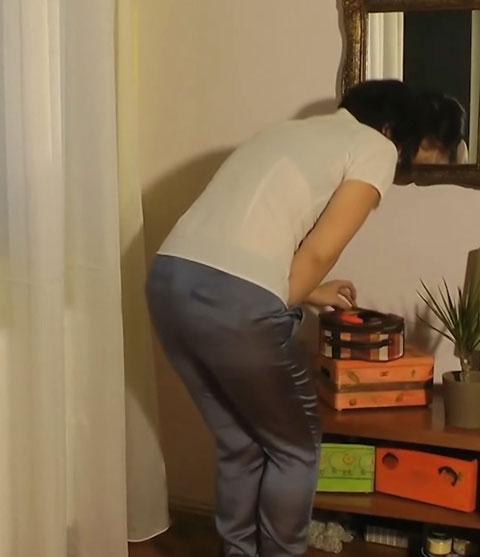 From Real Wetting we have Valerie, Real Wetting have brought us some great wettings and what I love about the website is that they fulfill members requests and we also get to see wettings in all sorts of outfits and positions just look at some of the wonderful wettings we have had from Real Wetting in the past. Bed Shorts And Pantyhose Peeing, Shorts And Pantyhose Peeing, Female Desperation And Leather Pants Pee, Natalie Peeing In Her Leotards and Natalie Peeing In Denim Overalls. Today it is time for some satin pants, Valerie is in her blue satin pants doing her makeup she needs to pee but wants to hold on till she has finishes.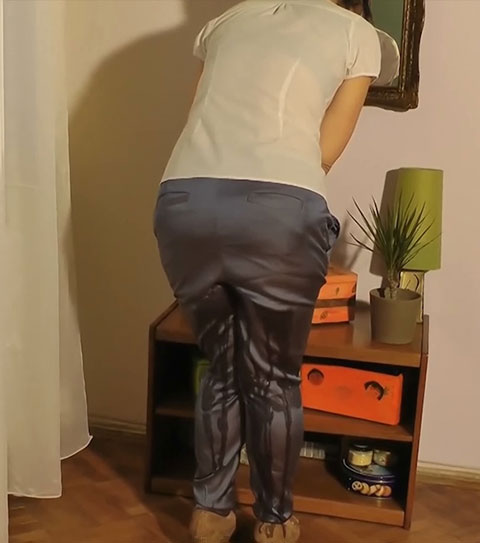 She is putting on her makeup getting more and more desperate, she really is trying to hold on. She has her hand jammed into her crotch but it is to late she is just to desperate to pee and as she is standing there she starts to pee her pee. Her pee starts to flow into her pants and the satin starts to go dark.

Valarie is peeing into her satin pants, her pee is running down her legs and her pants are getting soaked, as the fabric gets wet with piss it starts to cling to her legs. The satin pants have gone a wonderful shiny color and seeing them wet and clinging to her legs is wonderful, her feet are soaked too and i bet she has pee dripping between her toes what a wonderful pants peeing from Real Wetting.

See Valarie Peeing In Her Pants Here


Filed under: Audrey's Wetting Site and Desperation and Female Desperation and Peeing and Pissing and Pissing In Pants and Real Wetting
Posted on 04.03.14
Comments: 1 Comment


Tags: Audrey's Wetting Site, pants peeing, Peeing Pants, Real Wetting, satin pants pee, Valerie Real Wetting