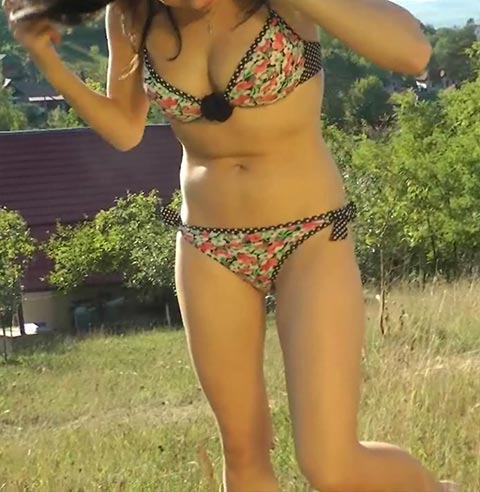 From Real Wetting we have the very sexy Antonia. I do love Antonia from Real Wetting, she is a natural and so sexy when she is wet. We have had some great posts with her in the past and if you have missed some of them check out Antonia Pissing In Her Shorts, Antonia Pissing In Her Jeans, Antonia Skirt And Pantyhose Pissing and Panty Peeing With Antonia From Real Wetting. Today she is out in the grass in a bikini and she is lying on her blanket enjoying the sun and warmth. She is lying there and she starts to need to pee. The toilets are so far away that she that she can't be bothered so she holds on. She is getting more and more desperate to pee so she ends up sitting in the sun crossing her legs trying to hold on. She stays like this enjoying the feeling of being desperate and then she stands up her bladder is getting a little painful.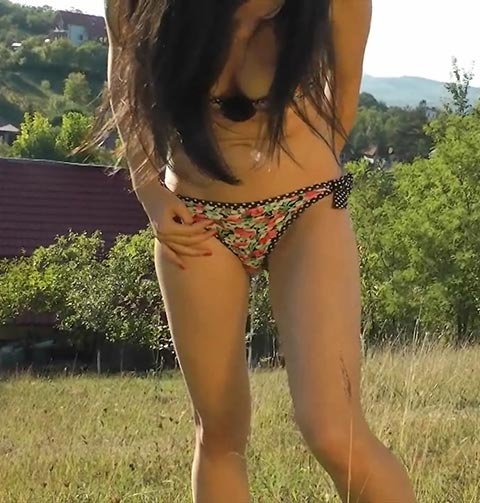 Her bladder is now bursting, she really needs to pee. She is standing in her bikini and looks around, there is no one to be seen. She walks a little bit away from her blanket and presses her legs together she is really enjoying the desperate feeling now. As she is standing there her bladder gets to the point where it can't hold on and she starts to pee herself.

As she is standing in the grass she has started to pee in her bikini. Antonia has pee running into her bikini and the crotch of them is sagging with the weight and speed of her piss flow. There is pee splashing in the grass and she has pee running down her legs too. She turns around still peeing and we get a better view as she is peeing in her bikini. Just look at the lovely pee stream as it glistens in the sun it is such a sexy sight. We can see the pee drops clinging to her legs when she finishes and then in her piss soaked bikini she goes back to her blanket, lies down and suns herself some more. A wonderful Bikini wetting from real wetting with Antonia

See Antonia peeing Her Bikini Here


Filed under: Audreys Wetting Site and Desperation and Female Desperation and Outdoor Pissing and Peeing and Pissing and Pissing Pictures and Real Wetting
Posted on 11.29.16
Comments: 1 Comment


Tags: Antonia Real Wetting, Audreys Wetting Site, Bikini Peeing, Desperate To Pee, Female Desperation, Pissing Outdoors, Real Wetting, wetting
From Real Wetting we have a lovely bikini wetting set of pictures. Bikini peeing is one of the more rare sights that we see, I'm not sure why but it is always nice to see a hot lady pissing in her bikini. We have had some previous bikini pissing from Real Wetting with Peeing In Her Bikini From Real wetting, Peeing In Her Bikini and Peeing In Her Swimsuit At The Beach. Today it is Natalie, she starts off sunbathing and enjoying the warmth as the sun penetrates her skin but she soon feels the urge to pee.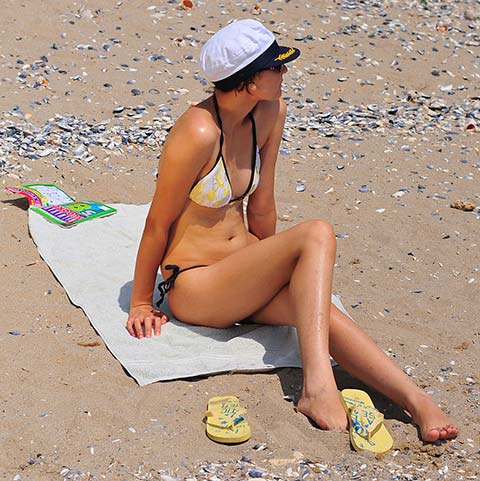 Natalie feels the urge to pee, she sits up looks around and on finding that there is no one else around she stands in her bikini and the tries to hold her bladder a little longer. Natalie really is a wonderful female desperation and wetting hottie she really loves holding on till she explodes. Being on the beach she sees no reason to pee in the sea as there is no one around so standing on the sand she releases a little squirt of pee into her bikini.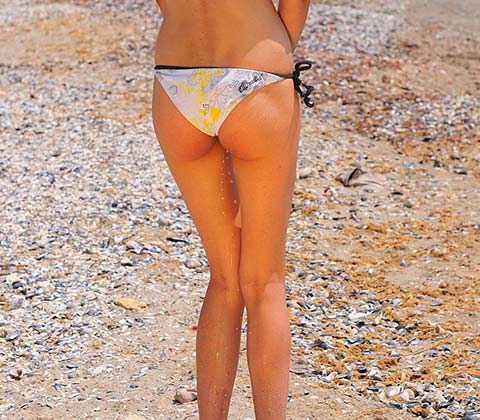 Her pee starts to flood out of her bikini bottoms and run down her legs just imagine the wonderful temperature difference as her legs are getting soaked. She turns around and keeps peeing, her bikini bottoms are making her pee stream into a lovely waterfall and she has pee and sand splashing over her feet this is a wonderful bikini wetting from Real Wetting.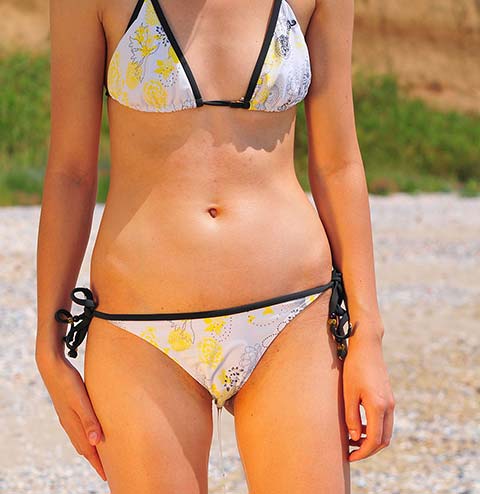 See Natalie Peeing Her Bikini Here

Read a Real Wetting Porn Site Review Here


Filed under: Desperation and Female Desperation and Peeing and Pissing and Real Wetting and Swimsuit Peeing
Posted on 08.21.14
Comments: 5 Comments


Tags: Bikini Peeing, Desperate To Pee, Female Desperation, Natalie Realwetting, Real Wetting, Swimsuit Pee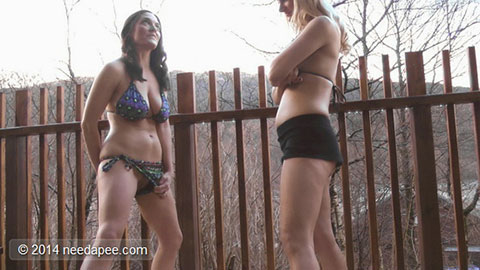 From Needapee we have the lovely Rebekah Dee. I do love seeing Rebekah Dee peeing she is such a gorgeous woman. We start off with a golden show with her and Nikki. The story goes "When Nikki and I soaked our first victim a few weeks back the scene generated a lot of feedback, you were gushing with praise with some reporting it to be their most favourite Needapee clip to date! That's some accolade so here in this latest scene we attempt to make it even better. We power dress in bikinis and punish (or should that be treat?) our latest victim! Oh what joyous fun, any other volunteers?" They really do have fun. See Rebekah Dee and Nikki peeing Here.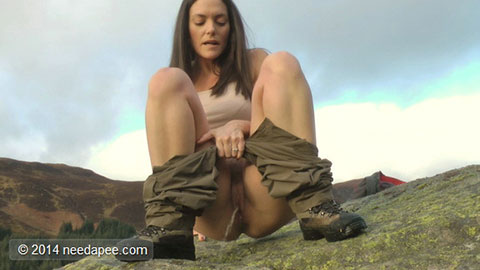 Next up we have a lovely outdoor pee in the highlands. The story goes "I can confirm that my suspicions are true, at high altitude you can pee farther and for longer! I discovered this for myself when I took to the Highlands recently for a trek. Overcome by the stunning beauty and breathtaking vistas I thought it wholly appropriate to put my theory to the test, you of course have the best birds eye view of the most important vista, featuring some nice close-up action… enjoy folks!" See Rebekah Dee peeing outdoors Here.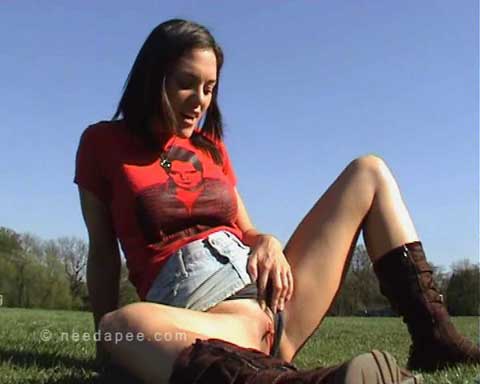 Last up we have one of my favourite peeing movies with Rebekah Dee. She is in the park and her bladder is full she hold on and when a train passes she releases and sprays her pee everywhere. We have had this movie before but today it is in the new player. See Rebekah peeing for the train Here


Filed under: Babes Peeing and Movies and Needapee and Outdoor Pissing and Peeing and Pissed On and Pissing and Pissing Movies and Pissing Outdoor and Pissing Videos and Rebekah Dee
Posted on 03.08.14
Comments: 4 Comments


Tags: Bikini Peeing, Needapee, Outdoor Pissing, Pissing Movie, Pissing Outdoors, Rebekah Dee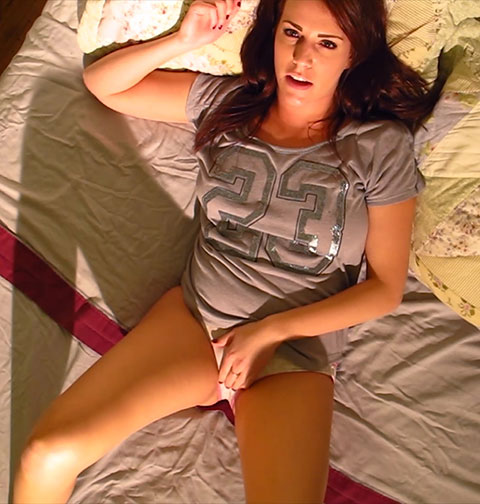 From HD Wetting we have Alisha. Alisha is one great peeing model from HD Wetting I do love seeing her desperate and peeing. Today there is no desperation she is in bed in panties and a t-shirt she starts to talk to the camera and rub herself. She is getting more and more turned on and then she starts to pee in her panties. Her piss flows into her panties and then runs down behind her soaking the bed and her bottom. The piss stain doesn't show up to well in her panties but she is turned on lying in a piss puddle.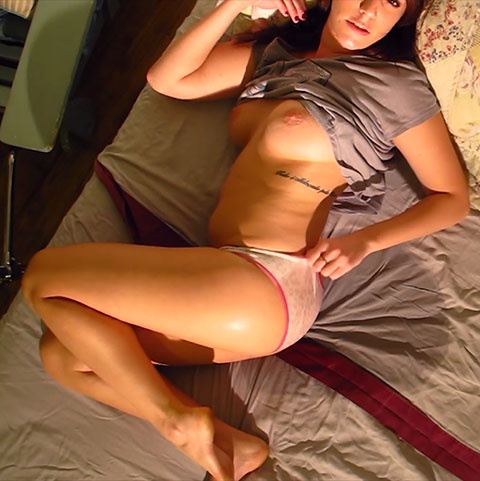 Alisha finishes peeing in her panties and then starts to masturbate harder she really is loving her pissy panties she pulls them tight against her crotch and then puts her hand in and starts to rub her wet pussy. Look at the ecstasy on her face as she is masturbating in a pissed in bed. She is even rubbing her pissy wet hands all over her breasts such a sexy panty pee masturbation. See Alisha peeing in her panties here.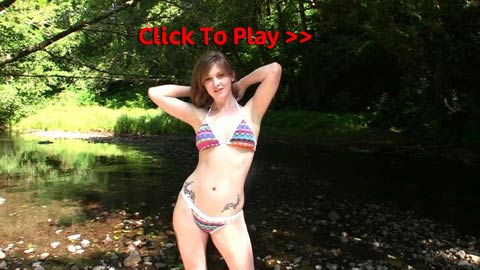 After watching Alisha masturbating and peeing I thought of Mikki. I really do miss seeing her on the HD Wetting website she was such a naturel wetter. I looked through the posts we have had here and found her bikini peeing movie which I have re converted to the new player. I just love this movie she is just so sweet and sexy as she lets loose her pee into her panties. See Mikki peeing in her Bikini Here


Filed under: Bed Wetting and HD Wetting and Knicker Wetting and Movies and Panty Pee and Peeing and Pissing and Pissing In Bed and Pissing Movies and Pissing Videos
Posted on 12.24.13
Comments: 5 Comments


Tags: Alisha HD Wetting, Bedwetting, Bikini Peeing, Knicker Wetting, Mikki HD Wetting, Panty Pee, Panty Peeing, peeing masterbation, Wetting The Bed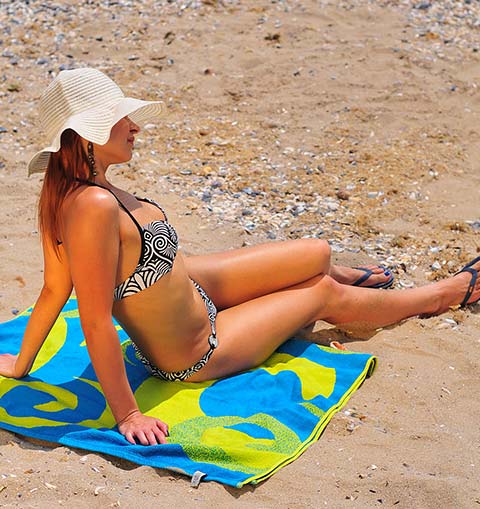 Real Wetting brings us these wonderful Bikini photos staring the lovely Dominika. Bikini wetting seems to be the elusive scenario at most peeing sites so it is great when we get one. We have had two swimsuits wettings from Real Wetting in the past Peeing In Her Swimsuit At The Beach and Peeing In Her Bikini. We start off with Dominika lying on the beach enjoying the sun. There is something so sexy seeing a hot chock in a bikini with a full bladder and here we can see Dominika with her bladder bulging.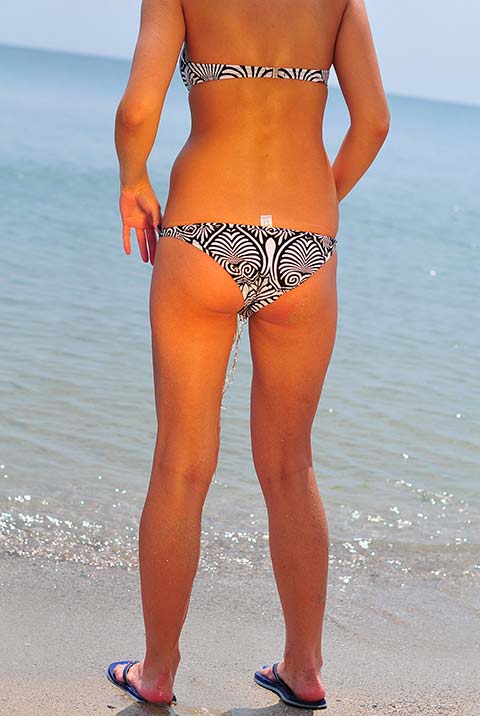 Dominika is looking hot in her swimsuit and she has got to the stage that she needs to pee, she stands up and walks down to the sea edge, she stands there and then as we are all waiting with anticipation she starts to pee in her bikini. What a wonderful stream as it starts her golden fluid is catching in the sun and sparkling as it flows through her Bikini.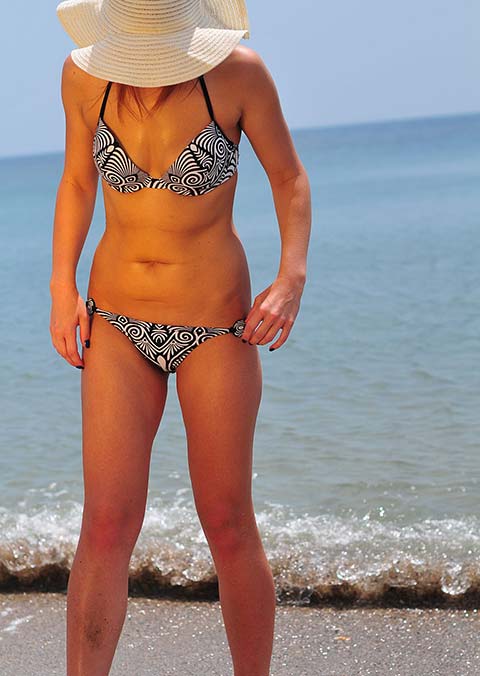 Dominika Is peeing in her bikini on the beach her piss is soaking her bikini bottoms and splashing on the sand, she has pee running down her legs and is making a wonderful mess.  She keeps peeing in her swimsuit her piss stops splashing on the sand and is now running down her legs and soaking her feet a lovely sight of piss soaked tanned legs. She finishes peeing and her bikini is dripping, she turns around and while we can't see the pee stain it is wonderful to know looking at the crotch of her bikini it is still dripping hot piss. A sexy bikini wetting from Real Wetting.

See Dominika Peeing In Her Bikini Here


Filed under: Outdoor Pissing and Peeing and Pissing and Pissing Outdoor and Real Wetting and Swimsuit Peeing
Posted on 10.17.13
Comments: None


Tags: Beach Pee, Bikini Peeing, Dominika Real Wetting, Peeing At The Beach, Real Wetting, Swimsuit Pee
From HD Wetting we have lesbian peeing today. HD Wetting have had and continues to have some great lesbian wetting scenes. They started off with Mikki and Sammy exploring there peeing fetishes and now we have Alisha and Sosha. I have to say that in the beginning that Alisha seems very nervous and not that into peeing her pants or playing pee games with Sosha but that is all changing. Today we start off with pictures from what I think is one of the hottest lesbian peeing movie with them both, unfortunately the pictures don't do the movie justice. Sosha and Alisha are on the deck in twilight passionately making out, they strip out of there tops and bras and go back to kissing. Alisha really is getting into it in and then Sosha starts to pee in her pants, her pee runs down her legs and even soaks her feet. Alisha gets on her knees and pulls down Sosha's pissed in pants and starts to lick her pissy vagina. Sosha is getting more and more turned on and lies back so that's Alisha can give her a golden shower Alisha stands and pees in her pants all over Sosha who looks like is about to have an orgasm. Alisha pulls down her piss soaked pants and Sosha licks her wet and pissy pussy too. This is hot and I really do hope we get more of these full on lesbian peeing movies. See Sosha and Alisha Peeing Here.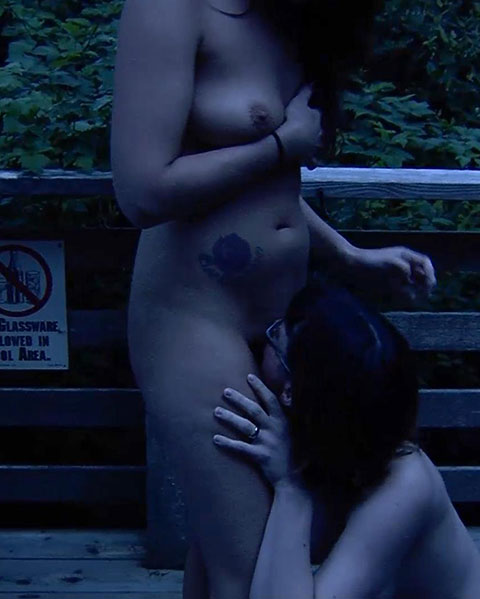 Next up we have Alisha and Sosha in the hot tub. Alisha straddles Sosha and we get a great shot of her bikini encasing her pussy. She aims her crotch forward and starts to pee in her bikini bottoms her pee comes out in a nice fountain and then Sosha starts to lick it. Sosha is licking Alisha's bikini while she is peeing getting a mouthful of pee. You can see that Alisha's bikini bottoms get darker and Sosha goes back for another lick of Alisha's pee. This is a super-hot piss shower for Sosha. Sosha really is one dirty HD Wetting lady and it is so sexy to see that she is enjoying her pee fetish more and more maybe Alisha is bring out a wicked side in her like we had with Mikki. See Alisha peeing on Sosha Here.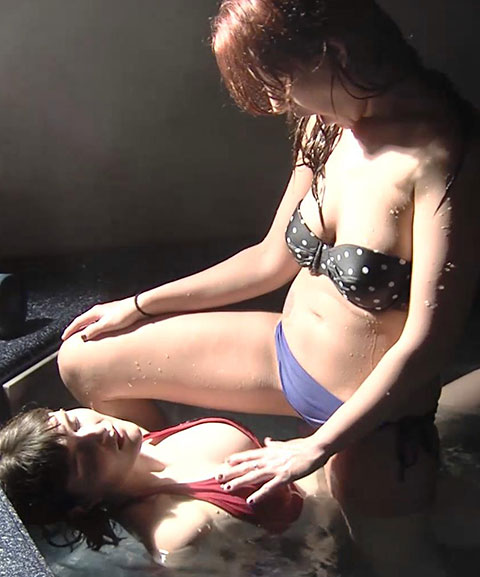 To finish off we have a bound peeing movie with Mikki and Sammy. We have had it before but I wanted to post it again in the new player as it shows how much fun Mikki and Sammy had in their times at HD Wetting and following on from the last pictures we can see here that Mikki really does have a wicked streak when it comes to Sammy. Just watching her tickling Sammy while she is giggling and screaming before she pees in her shorts what a great couple. If you have missed seeing all the movies with Sammy and Mikki at HD Wetting join up they are all still available to download. See Mikki tickling Sammy till she pees.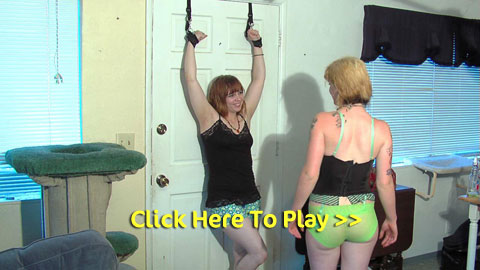 Filed under: Babes Peeing and Drinking Piss and HD Wetting and Lesbians Peeing and Movies and Outdoor Pissing and Peeing and Pissing and Pissing Movies and Pissing Outdoor and Pissing Videos
Posted on 09.12.13
Comments: 5 Comments


Tags: Alisha HD Wetting, Bikini Peeing, HD Wetting, Lesbians Peeing, Piss Drinking, Pissing In Pants, Pissing Movie, Sosha HD Wetting, Swimsuit Pee