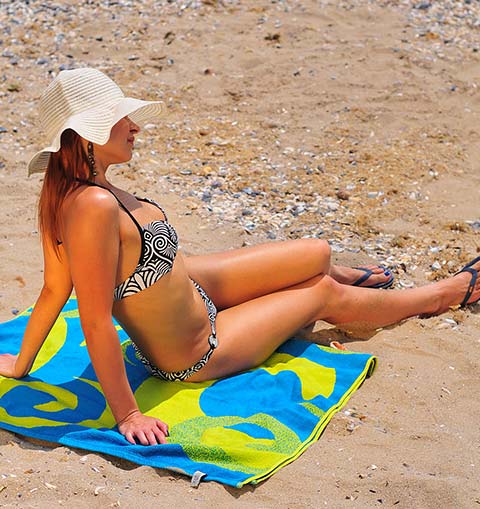 Real Wetting brings us these wonderful Bikini photos staring the lovely Dominika. Bikini wetting seems to be the elusive scenario at most peeing sites so it is great when we get one. We have had two swimsuits wettings from Real Wetting in the past Peeing In Her Swimsuit At The Beach and Peeing In Her Bikini. We start off with Dominika lying on the beach enjoying the sun. There is something so sexy seeing a hot chock in a bikini with a full bladder and here we can see Dominika with her bladder bulging.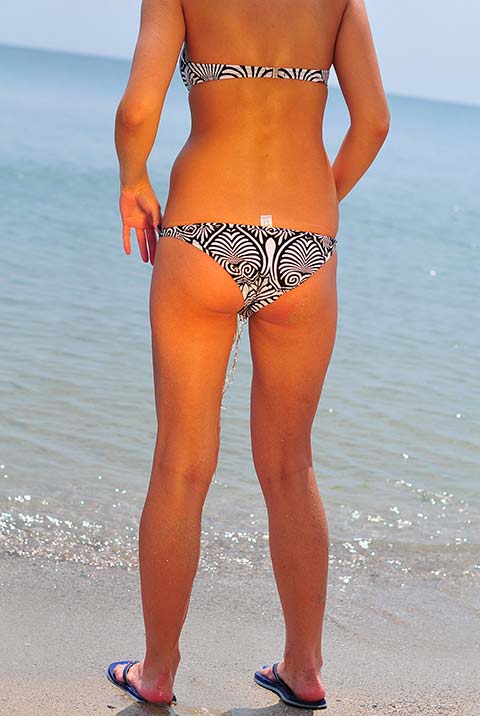 Dominika is looking hot in her swimsuit and she has got to the stage that she needs to pee, she stands up and walks down to the sea edge, she stands there and then as we are all waiting with anticipation she starts to pee in her bikini. What a wonderful stream as it starts her golden fluid is catching in the sun and sparkling as it flows through her Bikini.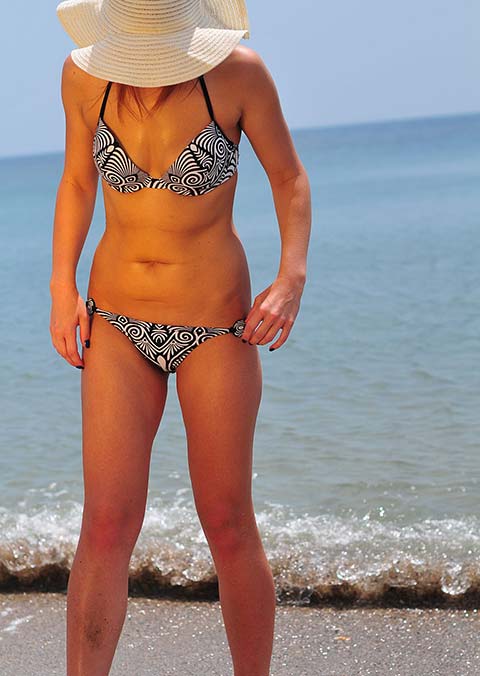 Dominika Is peeing in her bikini on the beach her piss is soaking her bikini bottoms and splashing on the sand, she has pee running down her legs and is making a wonderful mess.  She keeps peeing in her swimsuit her piss stops splashing on the sand and is now running down her legs and soaking her feet a lovely sight of piss soaked tanned legs. She finishes peeing and her bikini is dripping, she turns around and while we can't see the pee stain it is wonderful to know looking at the crotch of her bikini it is still dripping hot piss. A sexy bikini wetting from Real Wetting.
See Dominika Peeing In Her Bikini Here