Real Wetting brings us this great pantyhose peeing with Beatrice. We have had the sexy Beatrice in the past in Beatrice Peeing In Her Denim Shorts and Peeing In Her Panties From Real Wetting. Today she is dressed in a shirt short skirt and thick pantyhose. She is doing her work and is getting more and more desperate to pee she really doesn't want to get up and go to the bathroom as she needs to finish what she is doing.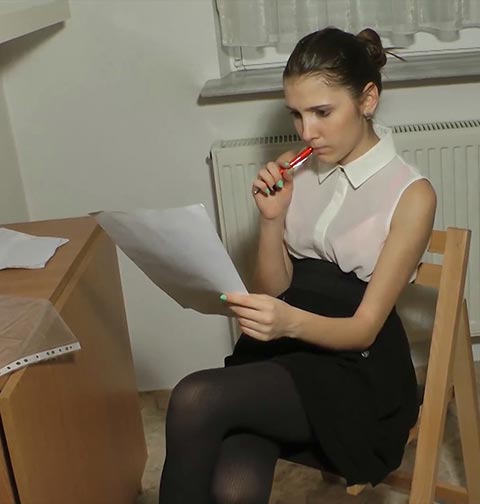 Beatrice is desperate to pee, as she sits there she opens her pantyhose encased legs until they are spread wide and the thick nylon is pulled tight against her crotch. We can see her mauve panties beneath her pantyhose and then she lets out a little squirt of pee her pantyhose go a little darker and then she starts to pee more.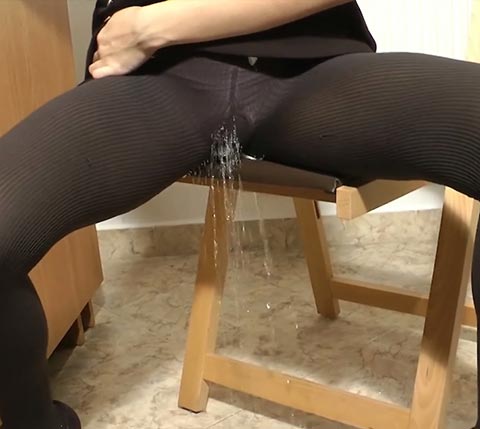 Beatrice is pissing in her pantyhose. Her pee has started out as a slow stream but is now spraying through her pantyhose and panties. It as if a sprinkler has been turned on, it is a wonderful sight. We get such a great view of her peeing crotch and she has pee splashing all around her on the floor. There is something wonderful about thick pantyhose as they are soaked in piss, they soak so much up but the colour today kind of hides her pissy crotch. She finishes peeing and then pulls her piss soaked pantyhose down so we get to see her knickers soaked in piss too. Super sexy pantyhose peeing from Real Wetting.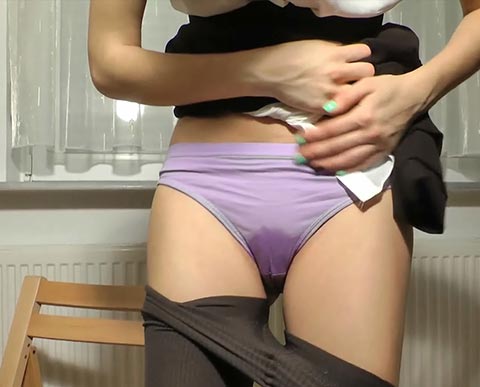 See Beatrice Pissing Her Pantyhose Here