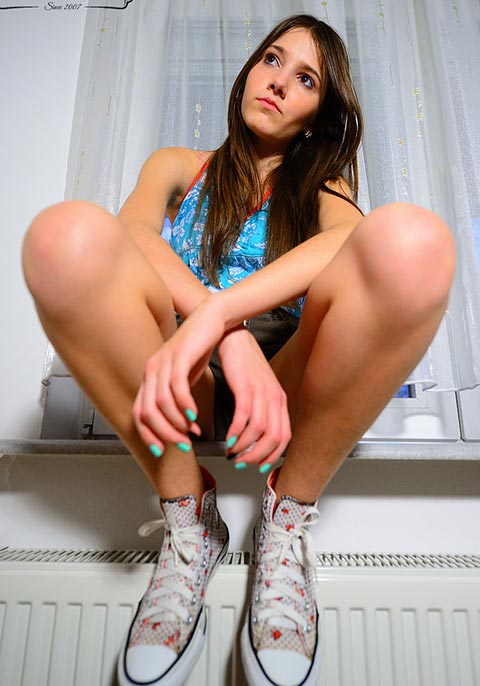 From Real Wetting we have the very cute Beatrice. We have had this hottie previously in Peeing In Pantyhose From Real Wetting – Peeing In Her Panties From Real Wetting – Beatrice Peeing In Her Denim Shorts and Pantyhose and Dress Pissing Real Wetting. Today she is in her shorts and sitting on the window sill. She is loving the feeling of her full bladder. She spreads her legs wide and the fabric of her shorts tighten against her pussy. She looks so sexy sitting with her legs wide open.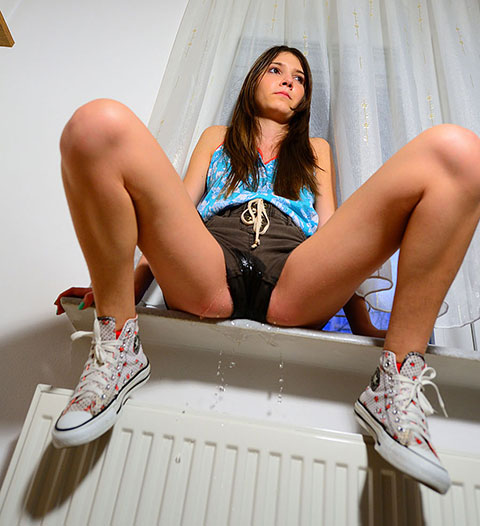 She is sitting on the window sill, her legs are wide open and then she starts to pee. As soon as she starts to piss her pee explodes out of her shorts and cascades onto the ground. The crotch of her shorts is going dark and her piss flood keeps on flowing.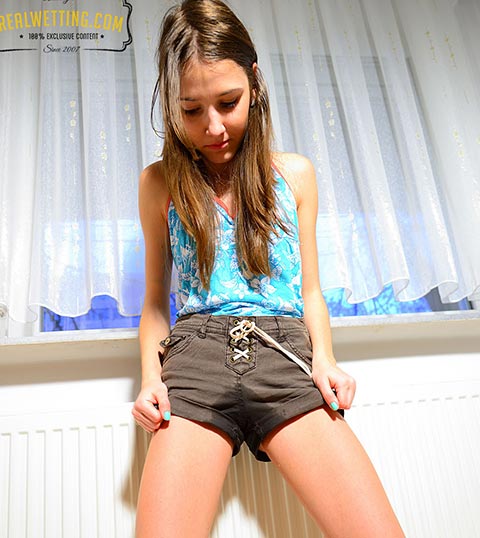 She is pissing so much and her shorts are getting soaked. There is so much piss that there is a lovely wet shimmer as it flows out. It is great looking up at her pissing in her shorts with pee drips falling down. When she finishes pissing herself she gets down from the window sill and stands showing off her piss soaked brown shorts. A super piss from Real Wetting.
See Beatrice Pissing In Her Shorts Here