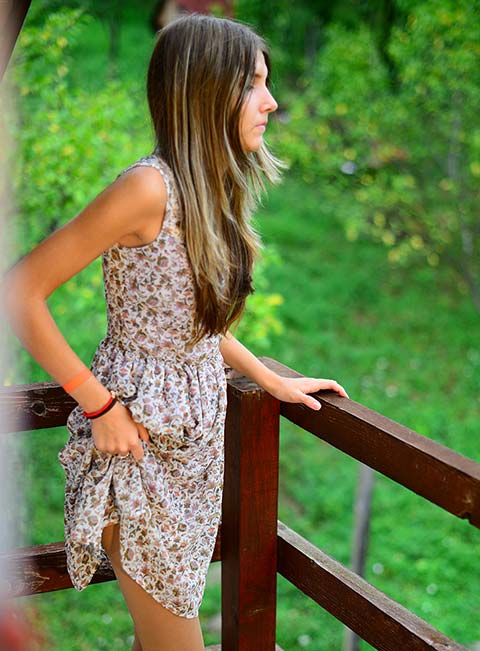 Today Real Wetting brings us the lovely Beatrice. She is in pantyhose and a long flowing dress and of course is desperate to pee. We have had the lovely Beatrice from Real wetting in the past in Peeing In Jeans On Purpose Peeing In Pantyhose From Real Wetting Peeing In Her Panties From Real Wetting and Beatrice Peeing In Her Denim Shorts. Today she is out on the balcony and has locked herself out. She is desperate to pee and keeps holding her crotch through her dress she is getting more and more desperate and looking all the more sexy.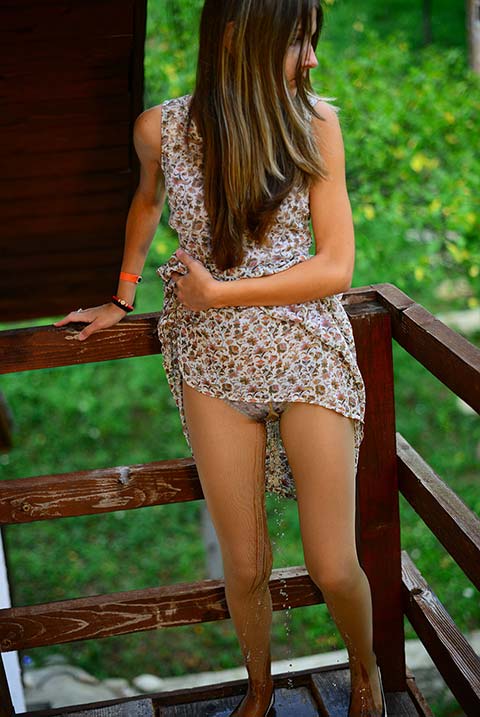 Beatrice is so desperate that she can barely hold on she has her hand jammed into her crotch but her bladder is just to painful. She lifts her dress up a tiny bit and we can see her panties under her pantyhose and the she starts to piss. She is pissing through her panties and into her pantyhose. Her brown pantyhose are getting lovely dark rivers too.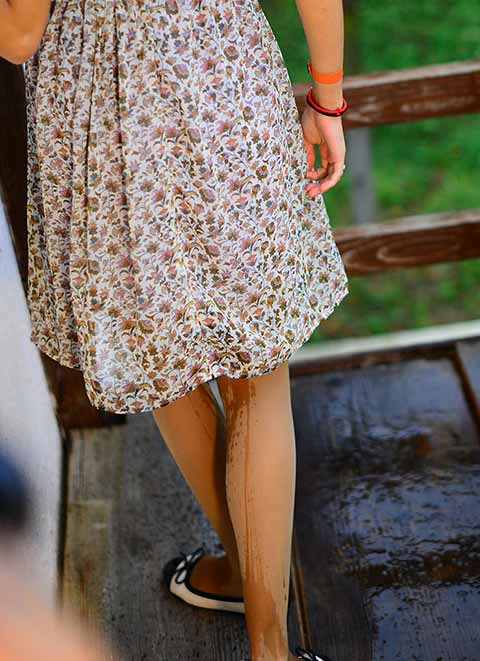 She keeps on pissing in her panties and pantyhose and the pee river is getting stronger and stronger. There is piss splashing onto the balcony and her feet are getting wet too. She finishes empting her bladder and she is one pissy mess. She has peed so much and I bet her shoes are full of piss too.
See Beatrice Desperate And Peeing Here