From Real Wetting we have the sexy Dee. She really is one of my favorite wetter's at Real Wetting she loves pissing herself and looks so sexy when she is wet. If you have missed some of her previous wettings check out Purple Pantyhose Peeing From Real Wetting, Dee Peeing In Shorts And Pantyhose, Dee Female Desperation In Leggings and Dee Peeing In Lycra Pants. Today she is in her tight green leggings and sitting on the sofa with her legs crossed and is desperate to pee.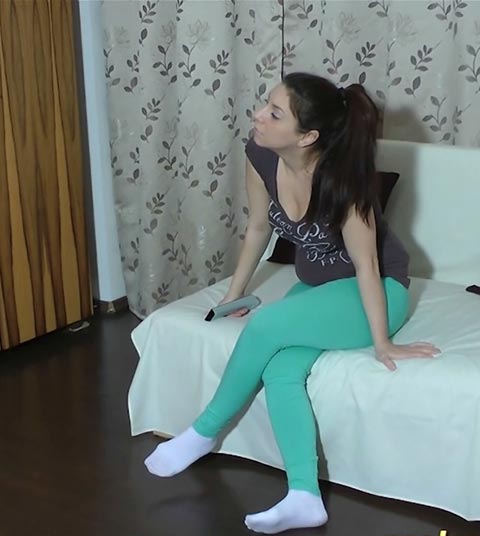 She stands up and while still watching the TV she starts to pee in her leggings. We can see the first damp patch and then what starts as a dribble turns into a river. She has piss flowing down her legs and soaking into her soaks. She keeps on peeing and her leggings are getting the wonderful shiny look. this is a wonderful wetting from Real wetting.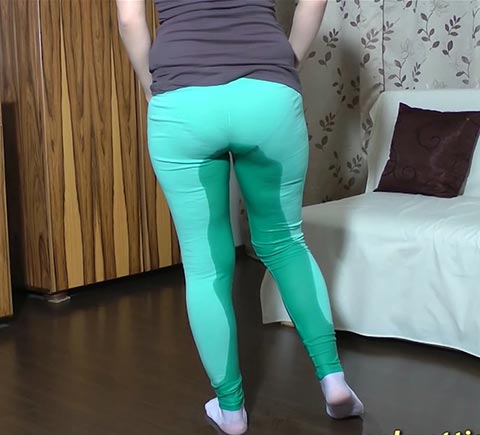 Dee is fully pissing herself she has soaked her leggings and is standing in a big piss puddle. Just look at her socks they are soaked too. She finishes peeing in her leggings and then instead of changing sits on the floor in her piss puddle and keeps on watching the TV. A great wetting with Dee.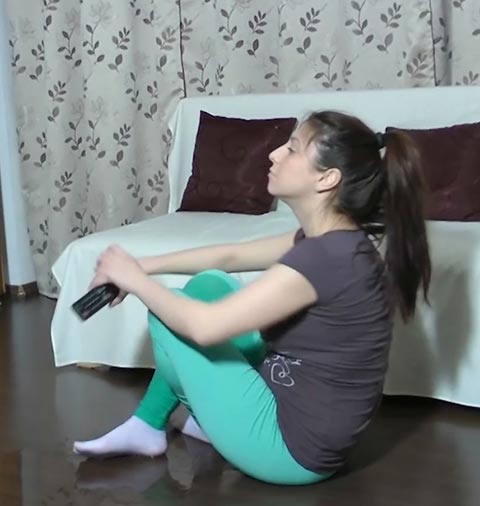 See Dee Pissing Her Leggings click Here
 Visit Real Wetting Click Here