From Ineed2pee we have a new model Freshi Juice. She is one sexy voluptuous lady and desperate to pee. She is in a very tight overall and this is making her more desperate she is jiggling around trying to find a way in the locked door. She grabs her crotch and we get to see her denim overalls giving her a camel toe this is wonderful female desperation. She has her legs clamped together trying to hold on but she is to desperate her overalls too tight and she loses control and starts to piss.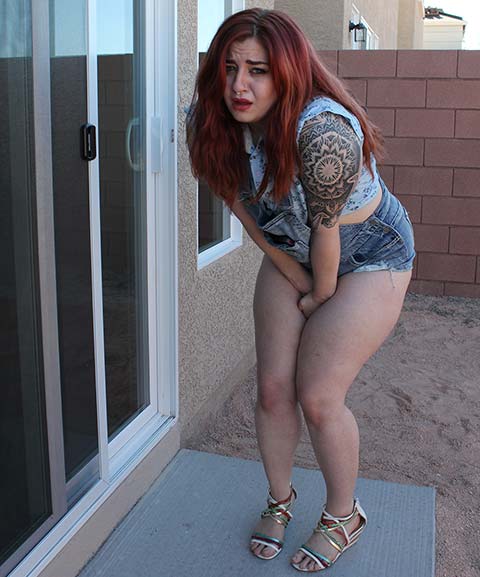 She is pissing in her overalls and has pee running down her legs, her denim crotch is soaked and dripping what a wonderful sight, even her feet are wet with piss. Her overalls being so tight really do show off the wonderful pee stain and when she turns around and we get to see her wet butt it is so sexy.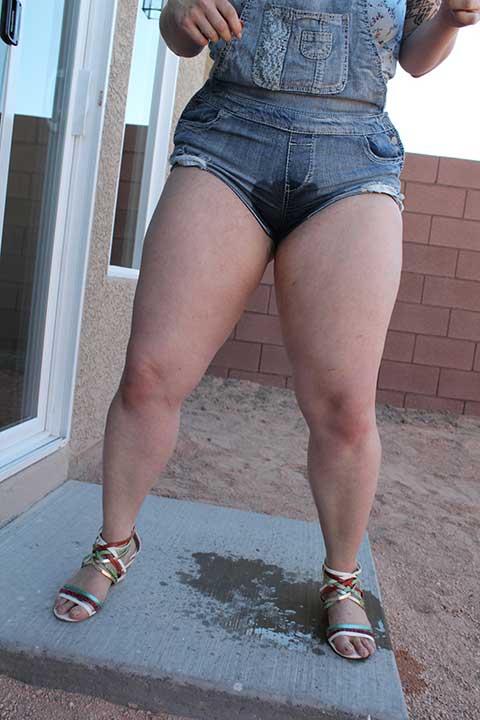 This is what Ineed2pee has written about this female desperation and wetting "It's been quite awhile since I've had a voluptuous model on the site so I thought let's give it a go! Freshi is a cute amateur redhead who's never wet herself on camera before, ever! She did an awesome increasingly desperate pee pee dance, showing her cameltoe & nice curvy round booty with her panties & tight overalls up in her cracks! She can't hold it & it comes out the front crotch area & splashes down her bare legs & onto her nice open sandals. Then she has to walk through a room full of people who tease her about wetting herself. She takes off her wet overalls to show her pissy cotton panties which go kind of opaque since they're wet, showing her bush underneath " Super sexy wetting from the female desperation masters ineed2pee.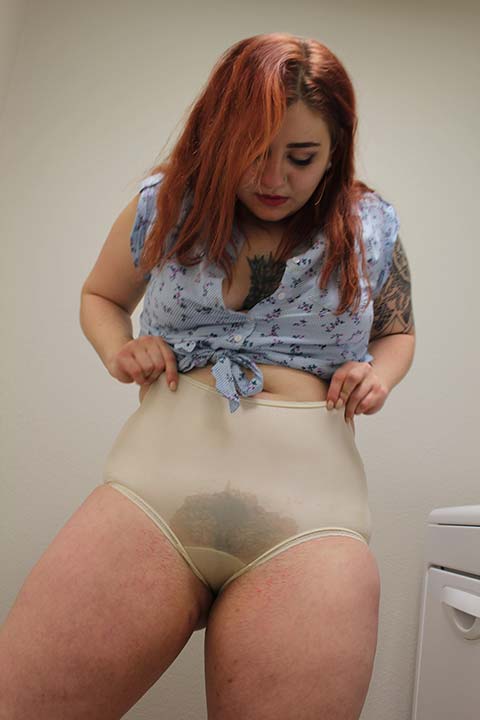 See Freshi Juice Wetting Her Overalls Here

Filed under: Desperation and Female Desperation and Ineed2pee and Outdoor Pissing and Peeing and Pissing
Posted on 04.29.15
Comments: 1 Comment


Tags: Desperate To Pee, Female Desperation, Freshi Juice Ineed2pee, Ineed2pee, Outdoor Pissing, Overalls Peeing, wetting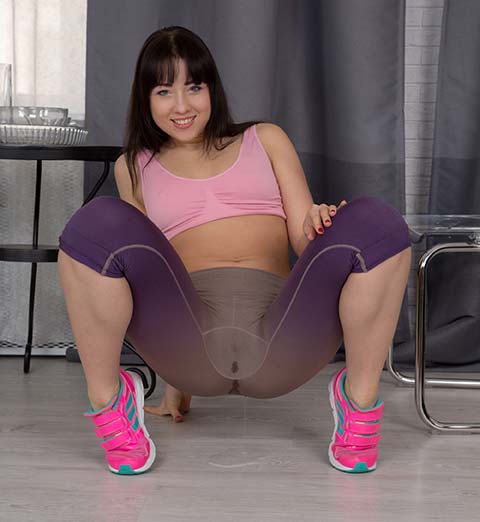 Wet and Pissy brings us another wonderful pissing hottie Taissia. We have had some great ladies pissing before and if you have missed them check out Peeing Around The House Carla Cox From Wet And Pissy Whitney Conroy Making A Piss Movie and Christy Charming Peeing From Wet And Pissy. Today we have pictures and a quick trailer with Taissia. The pictures we have with her show us a wonderful leggings pee. This is the start of her very wet scene and she spreads her legs wide and pisses in her leggings and the pulls them down to show her pissing pussy too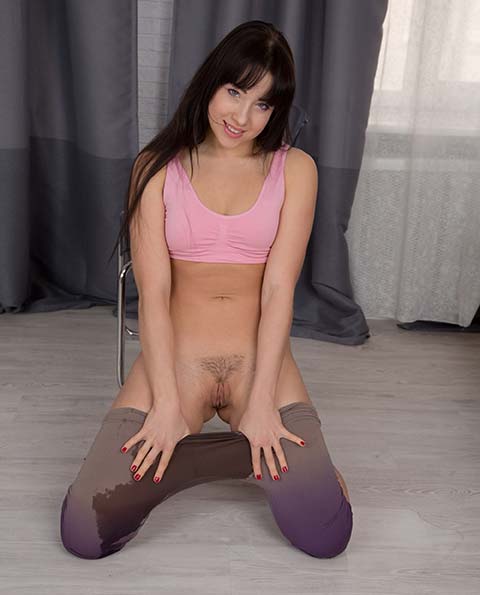 The story from Wet and Pissy about this scene goes like this "Twenty year old Taissia looks great in her casual athletic gear. Her workout pants are a great choice for a day of pissing. The stretched cloth becomes vaguely transparent, revealing her ass before she takes them off. Beneath them hides a neatly trimmed patch and a voluptuous pair of legs. Taissia really does it all in this video. She licks up the wet floor, glides around on it. pees on her feet, and washes off a heart shaped lollipop with her pee and licks it like it was fresh out of the wrapper. Here she shows off how good of a pisser she is, mostly with some great open leg poses. She sits on a chair leaning back, licking her lollipop and aiming for a group of containers on the table. She points her feet forward for added appeal, shooting out some clean streams well into the air. On one occasion she stands facing a chair jolting her pussy as she pees, fluxing her stream up and down. A black dildo becomes her new companion after she puts her lollipop to rest. After the climax of her masturbation session, she pees again, this time from a sitting position."  See her peeing pictures here.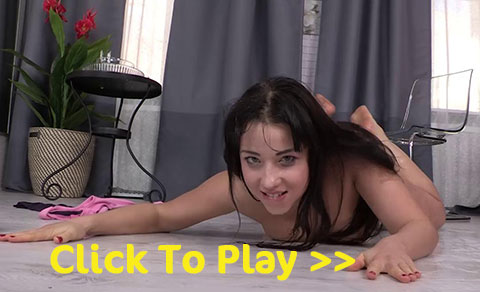 To finish we have the short trailer, she has peed into her leggings and then starts off sitting in her piss puddle she is such a hottie and things only get better from here. She fully soaks herself in this solo piss movie I do hope that we will be seeing more of her in the future. See the pissing movie here


Filed under: Babes Peeing and Drinking Piss and Movies and Peeing and Pissing and Pissing In Leggings and Pissing Movies and Pissing Videos and Self Pissing and Wet And Pissy
Posted on 04.26.15
Comments: 2 Comments


Tags: Piss Drinking, Pissing Leggings, Pissing Movie, soaked in piss, solo pee play, Taissia Wet And Pissy, Wet And Pissy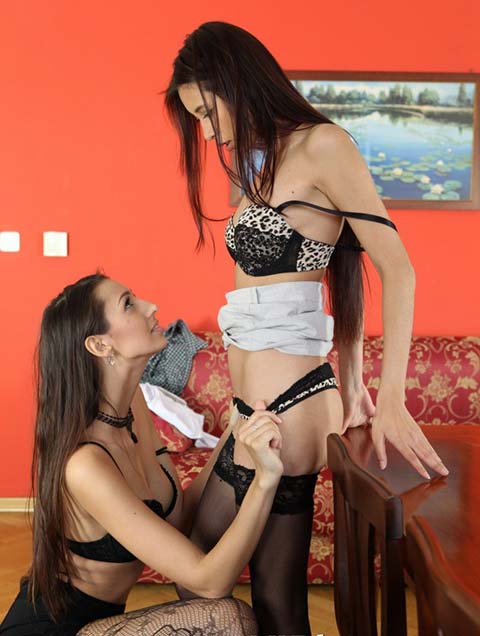 From Vipissy we have another wonderful lesbian peeing set. Staring one of the hottest peeing ladies around Paula Shy with Kitty Jane. If you have missed the previous Paula Shy lesbian peeing posts check her out in Sexy Lesbian Peeing From Vipissy, Lesbian Pissing Threesome Vipissy and the movie from the pictures Vipissy Pissing Movies. Today she is with the lovely Kitty Jane and they are such a wonderful lesbian couple.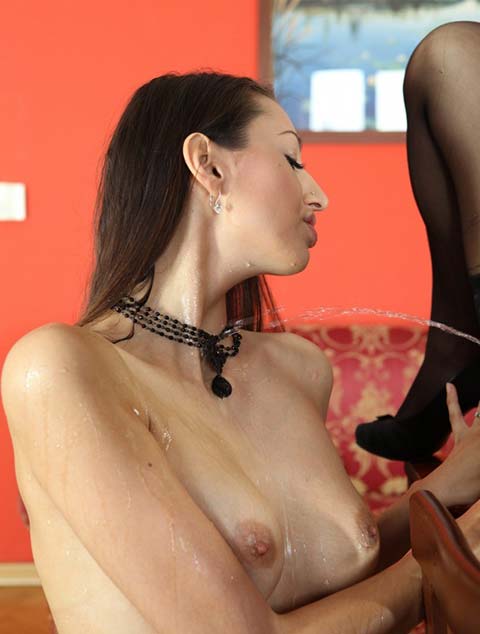 The story about this lesbian peeing scene from Vipissy goes like this "Tall, long legged sex goddess Kitty Jane comes home from work with a bladder that's about ready to burst. The only problem is, the bathroom is already occupied by Kitty's stunningly seductive roommate, Paula. Not wanting to soil her new skirt, Kitty hikes it up around her waist in preparation for a free toilet. But when Paula finally emerges from the bathroom, the sight of Kitty's bald pussy fills her head with some very naughty images. She's not about to let Kitty off the hook so easily. Paula drops to her knees right there in the foyer, encouraging Kitty to release her stream of pee… all over Paula's hungry tongue! As the pair strips down to nothing but their black lace stockings, hot piss begins to flow freely, leaving the lovers' skin glistening like liquid gold. As the dirty duo moves to the bedroom, a powerful vibrator makes urine and pussy cum flow like never before. Paula and Kitty keep right on going until both girls are fully satisfied and overwhelmed with bliss." It really is such a wonderful scene. See the pictures click here.

As I know a lot of people are never content with just photos so today we have a three minute movie of this wonderful lesbian peeing scene. I just love how wet they get in this film and to be drinking piss from the source and then cleaning up all the pee drips with their tongues is so great These two hotties were made for each other, they just love the piss.  There is a scene at Vipissy with Paula Shy in a threesome that I see I haven't posted so if after this lesbian pee you would like to see Paula and two guys having fun let me know in the comments. Enjoy this wonderful lesbian pissing movie here.

See Paula And Kitty Pissing Pictures Here

See The Lesbian Peeing Movie Here


Filed under: Babes Peeing and Drinking Piss and Lesbians Peeing and Movies and Peeing and Pissed On and Pissing and Pissing Movies and Pissing Videos and ViPissy
Posted on 04.20.15
Comments: 2 Comments


Tags: Kitty Jane Vipissy, Lesbians Peeing, Paula Shy Vipissy, Piss Drinking, Pissing Movie, ViPissy, Vipissy Movie
From HD Wetting we have the lovely Alisha and Nikko. The last post from HD Wetting had them in the bed in Lesbian Panty Wetting from HD Wetting. Today Alisha is in her jeans and tied to the chair, she is desperate to pee and Nikko is teasing her. I do like it when HD Wetting have bound wettings there is something so wonderful seeing the piss explode through the clothes. If you have missed some of their past ones check out HD Wetting Panty Peeing, HD Wetting Peeing Photos, HD Wetting Panty And Bikini Peeing and Sammy Tickled Till She Pees. They are all wonderful wettings.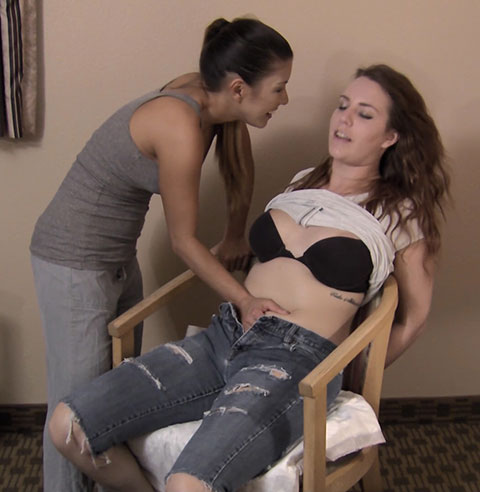 Alisha is desperate to pee, she is struggling to get away from Nikko but there is no chance of that. Nikko tickles Alisha and then presses into her bladder, poor Alisha she is really having a bad time. Nikko unzips her jeans and then pushed her hand in and presses down again Alisha is just to desperate she can't hold on and starts to pee in her jeans.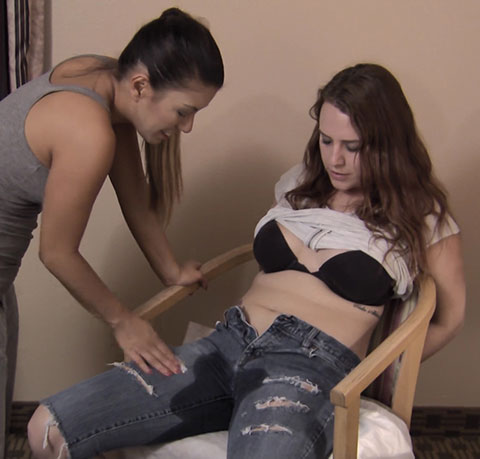 Alisha is pissing in her jeans she can't stand as she is bound and her piss is pooling around her bottom the fabric is getting the wonderful shine that wet denim gets. She finishes peeing in her jeans and then as she is sitting there Nikko slips her hand into her jeans and starts to masturbate her. She really is turned on and sitting in her puddle of pee she cums on Nikko's hand. Wonderful bound wetting from HD Wetting.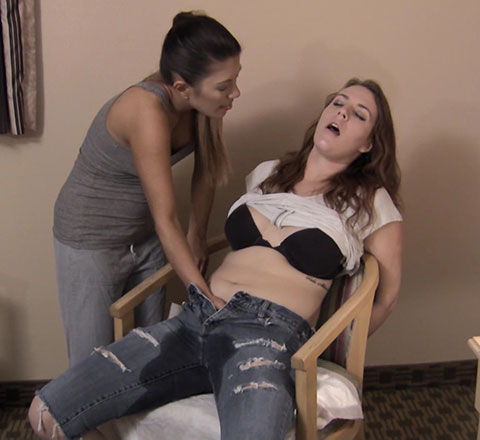 See Alisha Bound and Jeans Peeing Here


Filed under: Desperation and Female Desperation and HD Wetting and Jeans Peeing and Jeans Pissing and Peeing and Pissing and Pissing In Pants
Posted on 04.16.15
Comments: 1 Comment


Tags: Alisha HD Wetting, bound pissing, Desperate To Pee, Female Desperation, HD Wetting, Jeans Pee, Jeans Peeing, Nikko HD Wetting, pants peeing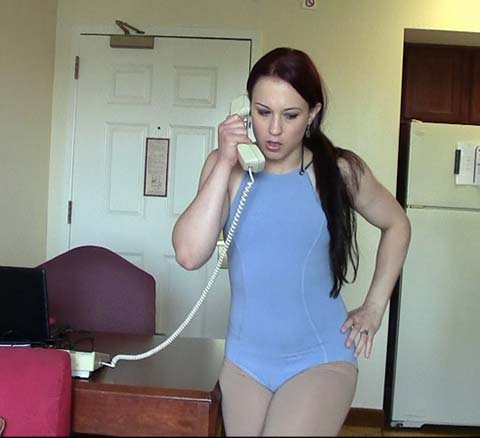 From Ineed2pee we have three great female desperation and wetting sets. We start off with Cheyenne Jewel. We have had this ineed2pee hottie before in Bound And Desperate To Pee Female Desperation And Panty Peeing and the latest Tipsy And Desperate To Pee from Ineed2pee Today she is in a yoga outfit and looking ever so sexy. She is desperate to pee but stuck on the phone she needs to go badly but the caller wont stop talking. She gets more and more desperate and then she is just to desperate that she can't hold on and starts to pee in her yoga outfit. She has piss streaming down her legs and splashing on the floor this is a super wetting. See Cheyenne Jewel peeing in her yoga outfit here.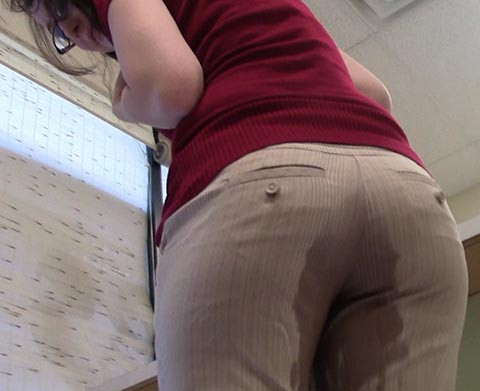 Next up we have Katie Morgan. Everyone always fantasizes about wetting at work accidents. I mean what better scenario is there than a helpless girl who can't leave her post because of circumstances & is struggling to be polite and professional to the customer while her bladder is screaming for release. There's nothing more embarrassing than work related wettings for sure! and that is what happens in these pictures. She is just to desperate and pisses herself in the office. See Katie Morgan pants peeing here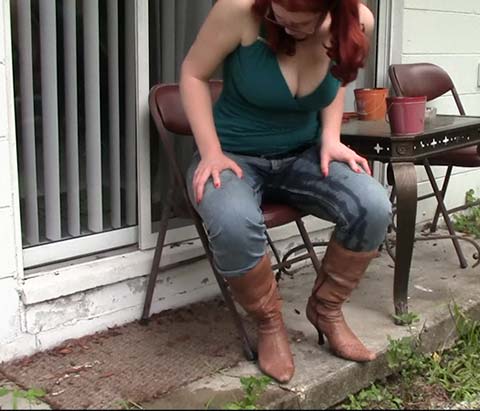 Last up we have Tori Bell. The ineed2pee story goes "I love shooting Tori & it's been a couple years since I've shot her so here's a double dose of her curvy wet goodness. I love the close-ups but I didn't realize just how much pee was pouring through the front of her jeans; just as much as the back! She does a very natural scenario of being locked out & upset but not overly done & ridiculously over the top. She also grew her hair since the last fetishcon that I shot her at & looks very much like an old school pin up model." Once again a great wetting from Tori. See tori desperate and peeing here

Filed under: Desperation and Female Desperation and Ineed2pee and Jeans Peeing and Jeans Pissing and Knicker Wetting and Peeing and Pissing and Pissing In Pants
Posted on 04.13.15
Comments: 1 Comment


Tags: Desperate To Pee, Female Desperation, Ineed2pee, Ineed2pee Cheyenne Jewel, Ineed2pee Tori, Jeans Pee, Jeans Peeing, Katie Morgan ineed2pee, Outdoor Pissing, pants peeing, Yoga Pants Pee
From Wetting Her Panties we have the lovely Kacie. We have had her before in Pissing In Her Denim Shorts and Knicker Wetting With Kacie and she is great. Today she is her yellow panties and desperate to pee, she is squatting down showing us her wonderful panty encased crotch she grabs her skirt and tries to pull it down. She is so desperate to pee that she gives up and then we get the first trickles of pee as she starts to pee in her panties.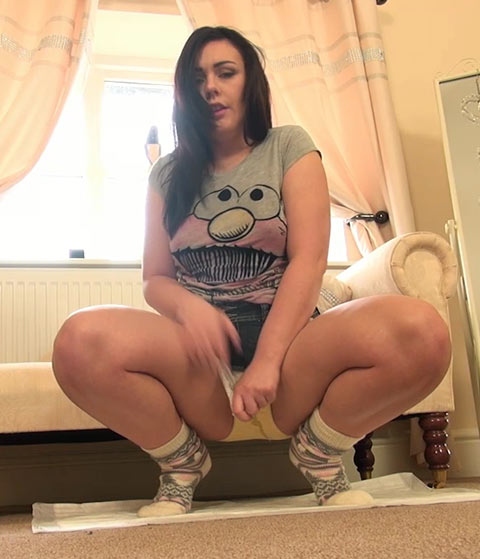 Kacie is peeing in her panties while squatting down we have a wonderful view of her panty covered crotch as her pee starts to overwhelm the fabric and flow out. As she keeps peeing, her panties start to go a little see through and we can make out her pink pissy pussy.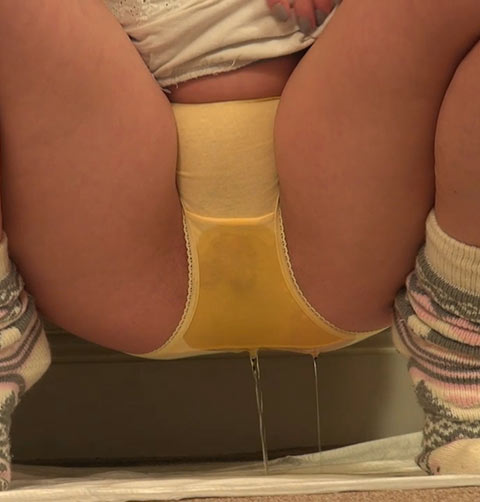 Kacie Is soaking her panties in piss as her pee flows out her wool socks are even getting wet. She finishes peeing and her piss soaked panties are clinging to her pussy it is a wonderful sight it is as if she is presenting her piss soaked crotch to us just imagine sitting in front of her with her warm piss soaked knickers asking to be touched. Super knicker wetting from Wetting Her Panties.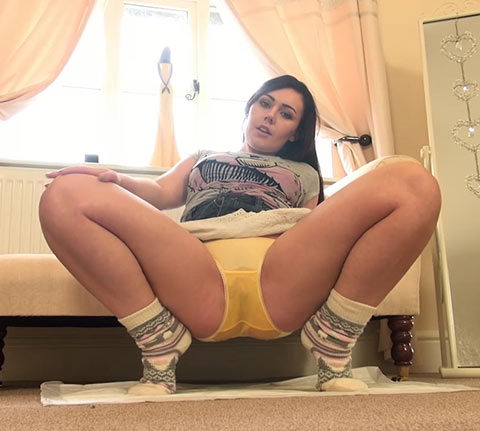 See Kacie Peeing Her Panties Here


Filed under: Knicker Wetting and Panty Pee and Peeing and Pissing and wettingherpanties
Posted on 04.10.15
Comments: 3 Comments


Tags: Kacie Wettingherpanties, Knicker Wetting, Panty Pee, Panty Peeing, Panty pissing, wetting, wettingherpanties