From Ineed2pee we have a new model Freshi Juice. She is one sexy voluptuous lady and desperate to pee. She is in a very tight overall and this is making her more desperate she is jiggling around trying to find a way in the locked door. She grabs her crotch and we get to see her denim overalls giving her a camel toe this is wonderful female desperation. She has her legs clamped together trying to hold on but she is to desperate her overalls too tight and she loses control and starts to piss.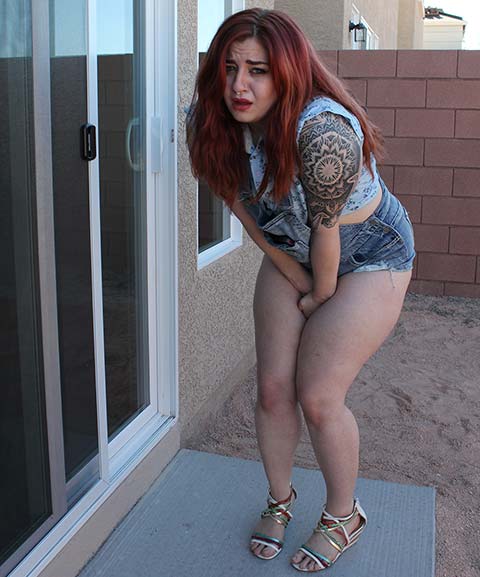 She is pissing in her overalls and has pee running down her legs, her denim crotch is soaked and dripping what a wonderful sight, even her feet are wet with piss. Her overalls being so tight really do show off the wonderful pee stain and when she turns around and we get to see her wet butt it is so sexy.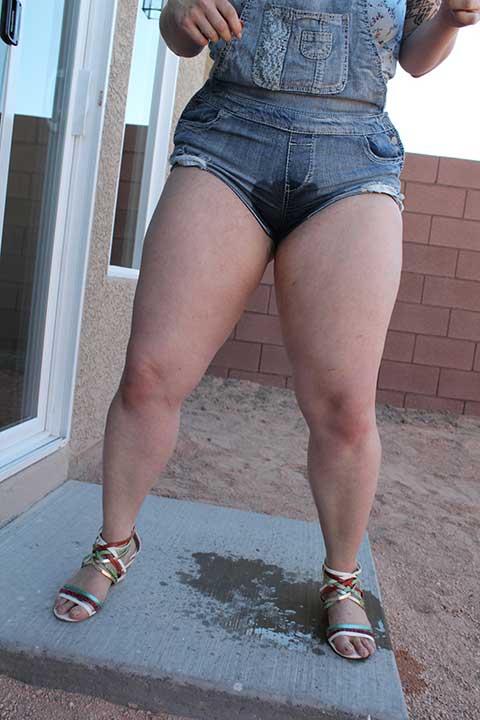 This is what Ineed2pee has written about this female desperation and wetting "It's been quite awhile since I've had a voluptuous model on the site so I thought let's give it a go! Freshi is a cute amateur redhead who's never wet herself on camera before, ever! She did an awesome increasingly desperate pee pee dance, showing her cameltoe & nice curvy round booty with her panties & tight overalls up in her cracks! She can't hold it & it comes out the front crotch area & splashes down her bare legs & onto her nice open sandals. Then she has to walk through a room full of people who tease her about wetting herself. She takes off her wet overalls to show her pissy cotton panties which go kind of opaque since they're wet, showing her bush underneath " Super sexy wetting from the female desperation masters ineed2pee.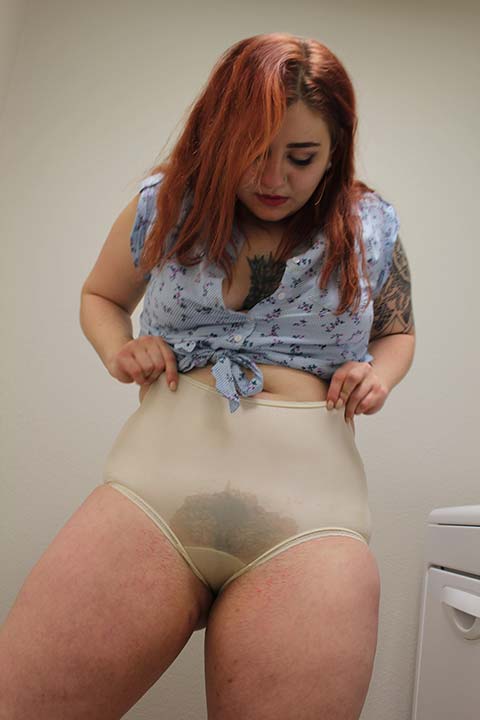 See Freshi Juice Wetting Her Overalls Here