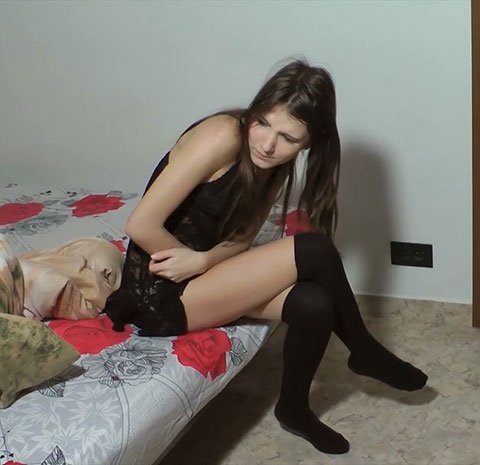 From Real Wetting we have the wonderful Beatrice. We have had Beatrice before in Beatrice Peeing In Her Denim Shorts Today Beatrice is in bed sleeping and dressed in a top and panties, she wakes up and is so desperate to pee. She sits on the edge of the bed desperately holding on. She is not going to make it to the bathroom in time she is just to desperate to pee.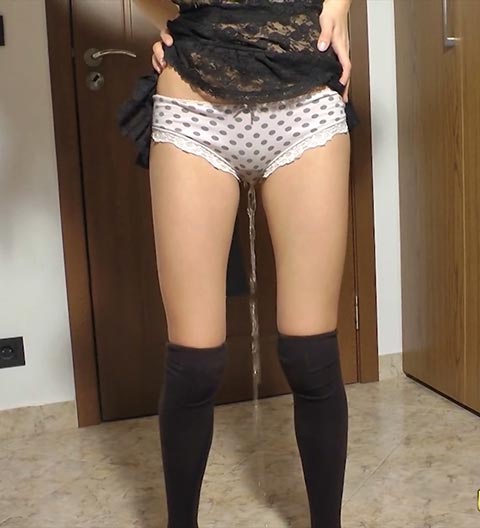 Beatrice Is desperate to pee, she is holding on we can even see her bulging bladder when she stands up. As she stands up her bladder gives in and she starts to piss in her panties. She is so full and her stream is really powerful as it is streaming through her panties.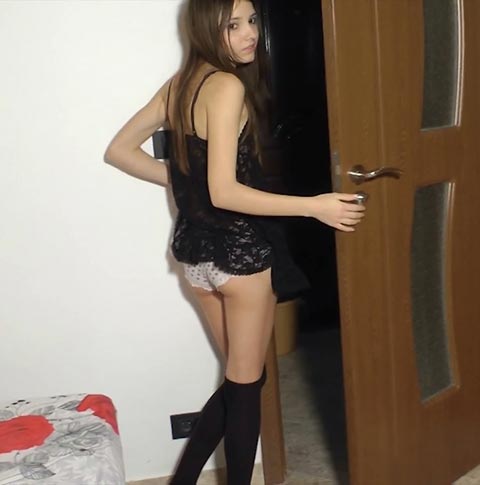 Beatrice Is pissing her panties, her pee is splashing on the floor and she has drips of piss running down her legs. For a lady so small her bladder is massive. Her pee stream starts to slow and her pissed in panties are sopping she looks such a cute thing standing there with her piss soaked panties clinging to her. Another super sexy female desperation and wetting from Real Wetting.
See Beatrice Pissing Her Panties Here