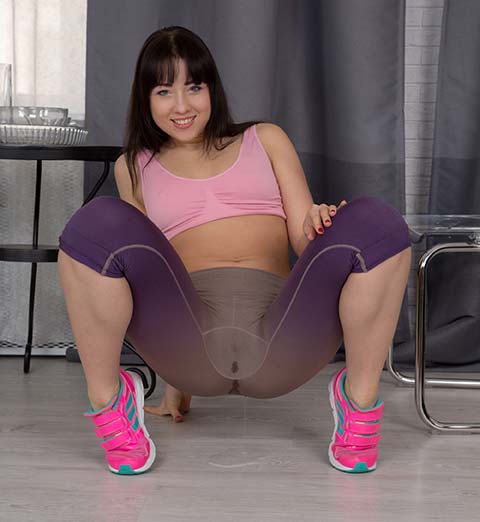 Wet and Pissy brings us another wonderful pissing hottie Taissia. We have had some great ladies pissing before and if you have missed them check out Peeing Around The House Carla Cox From Wet And Pissy Whitney Conroy Making A Piss Movie and Christy Charming Peeing From Wet And Pissy. Today we have pictures and a quick trailer with Taissia. The pictures we have with her show us a wonderful leggings pee. This is the start of her very wet scene and she spreads her legs wide and pisses in her leggings and the pulls them down to show her pissing pussy too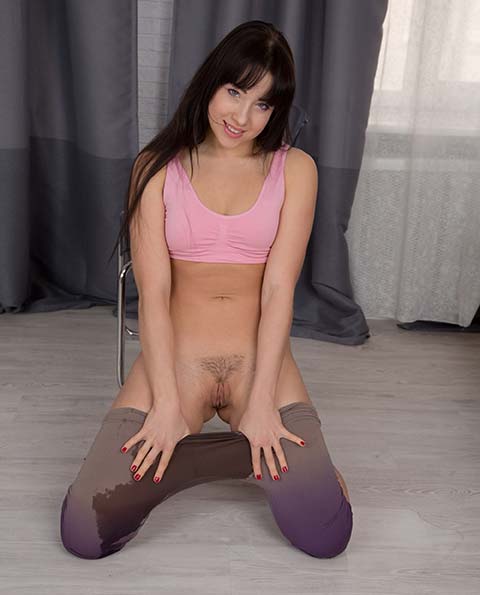 The story from Wet and Pissy about this scene goes like this "Twenty year old Taissia looks great in her casual athletic gear. Her workout pants are a great choice for a day of pissing. The stretched cloth becomes vaguely transparent, revealing her ass before she takes them off. Beneath them hides a neatly trimmed patch and a voluptuous pair of legs. Taissia really does it all in this video. She licks up the wet floor, glides around on it. pees on her feet, and washes off a heart shaped lollipop with her pee and licks it like it was fresh out of the wrapper. Here she shows off how good of a pisser she is, mostly with some great open leg poses. She sits on a chair leaning back, licking her lollipop and aiming for a group of containers on the table. She points her feet forward for added appeal, shooting out some clean streams well into the air. On one occasion she stands facing a chair jolting her pussy as she pees, fluxing her stream up and down. A black dildo becomes her new companion after she puts her lollipop to rest. After the climax of her masturbation session, she pees again, this time from a sitting position."  See her peeing pictures here.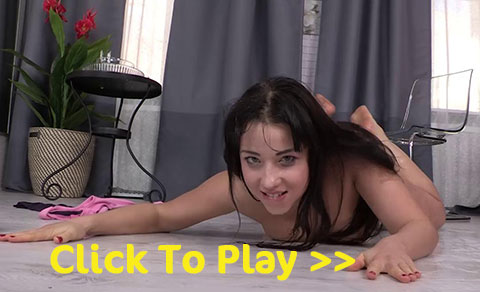 To finish we have the short trailer, she has peed into her leggings and then starts off sitting in her piss puddle she is such a hottie and things only get better from here. She fully soaks herself in this solo piss movie I do hope that we will be seeing more of her in the future. See the pissing movie here


Filed under: Babes Peeing and Drinking Piss and Movies and Peeing and Pissing and Pissing In Leggings and Pissing Movies and Pissing Videos and Self Pissing and Wet And Pissy
Posted on 04.26.15
Comments: 2 Comments


Tags: Piss Drinking, Pissing Leggings, Pissing Movie, soaked in piss, solo pee play, Taissia Wet And Pissy, Wet And Pissy
2 Comments »
your sexy

Comment by nathan — April 26, 2015 @ 2:54 pm

She automatically reminds me of Alexandria from Fifty Shades of Grey. Except Taissia is hotter

Comment by Lovely — April 26, 2015 @ 4:49 pm
RSS feed for comments on this post.
Leave a comment