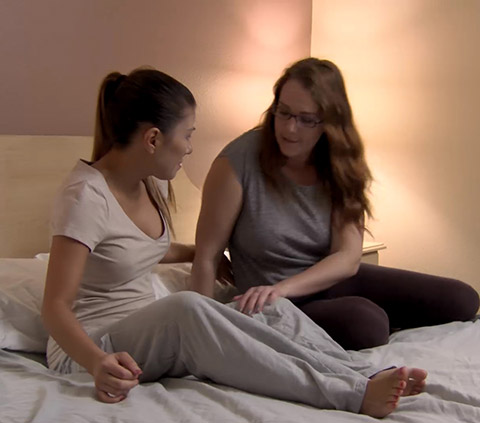 From HD Wetting we have the lovely Alisha and for the first time Sexy Nikko. So far Nikko has stared in a few wetting movies at HD Wetting but this is the first time we have her at Pissblog. Nikko and Alisha are in the hotel room and what a sweet couple they look. They are on the bed making out and they slowly strip off. Alisha is nude on the bed and Nikko is in her blue panties, she really has wonderful breasts too.
Nikko starts to lick Alisha's shaved vagina but as she does she is getting more and more desperate to pee. She grabs her crotch through her blue panties trying to hold her pee is so she can give Alisha a wonderful orgasm. She is getting to desperate to pee and then while still holding her panties she starts to pee. Her blue knickers go dark and she has pee running over her hand.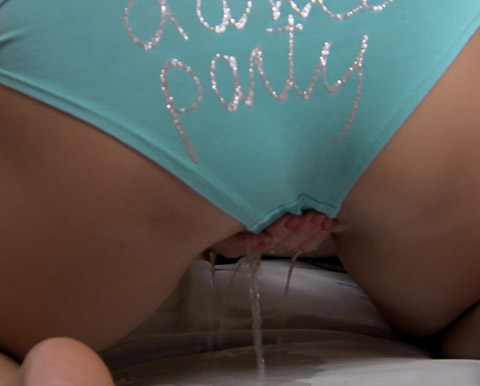 Nikko is peeing in her panties but this doesn't stop her licking Alisha. As Nikko is peeing she is still trying to make Alisha cum. She keeps peeing her panties and piss is soaking into the sheets and running under Alisha this must be making her more turned on. Nikko has pee rivers running down her legs and is looking so sexy. She finishes peeing in her panties, they are soaked and the bed is too. Nikko keeps liking Alisha's pussy until she cums and then kneels on the bed and we get to see her wet little knickers. Great lesbian panty peeing from HD Wetting

See Nikko Peeing Her Knickers Here





Filed under: HD Wetting and Knicker Wetting and Lesbians Peeing and Panty Pee and Peeing and Pissing and Pissing In Bed
Posted on 03.16.15
Comments: 2 Comments


Tags: Alisha HD Wetting, Knicker Wetting, Lesbians Peeing, Nikko HD Wetting, Panty Pee, Panty Peeing, Pissing In Bed, Topless Panty Pee, wetting
2 Comments »
I really like Nikko and Alisha. So sexy as the make out while pissing. Tasty.

Comment by Pip — March 16, 2015 @ 2:57 am

I phone be peeing lesbians

Comment by Anonymous — May 25, 2018 @ 10:25 pm
RSS feed for comments on this post.
Leave a comment