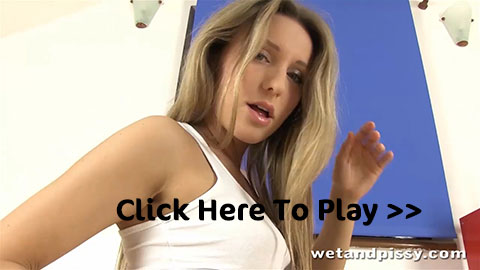 Wet and Pissy brings us a longer peeing movie with Whitney Conroy. We have had the pictures and a short movie of Whitney Conroy before in Peeing On Her Shorts From Wet And Pissy. Today we have a longer peeing movie from her. The full movie goes for 25 minutes today's movie is 6 minutes of wonderful piss fun staring one of the hottest models that they have at their wonderful pissing website.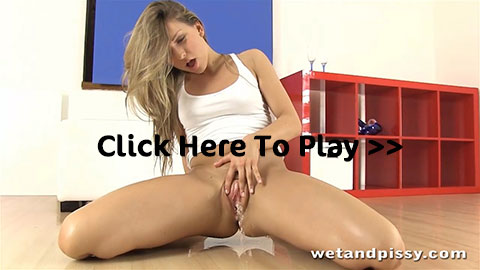 The story of this pissing movie from Wet and Pissy goes like this "Whitney Conroy walks onto the set and immediately pulls down her shorts and starts pissing all over the floor. Then she gets on her hands and knees so she can start mopping the floor with her white tank top on. Of course she wants a little taste of her piss so she plants her face on the floor and licks up some pee. But now it's time to get naked and pee some more. So Whitney grabs two wine glasses and fills them both up with piss, and then takes a couple of drinks and pours the rest all over her head and body! After that, she has nothing else to do except play with her wet toy inside her wet and pissy pussy"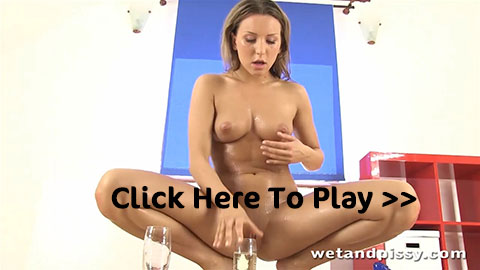 It really is one hot movie and you can see that she is enjoying herself she really gets soaked in piss too even her hair is dripping. Let's hope that Wet and pissy will have more movies and of course pissing pictures with her in the near future so we get to see her soak herself again.
Visit Wet And Pissy Click Here