From Wetting Her Panties we have the lovely Kacie. We have had her before in Pissing In Her Denim Shorts and Knicker Wetting With Kacie and she is great. Today she is her yellow panties and desperate to pee, she is squatting down showing us her wonderful panty encased crotch she grabs her skirt and tries to pull it down. She is so desperate to pee that she gives up and then we get the first trickles of pee as she starts to pee in her panties.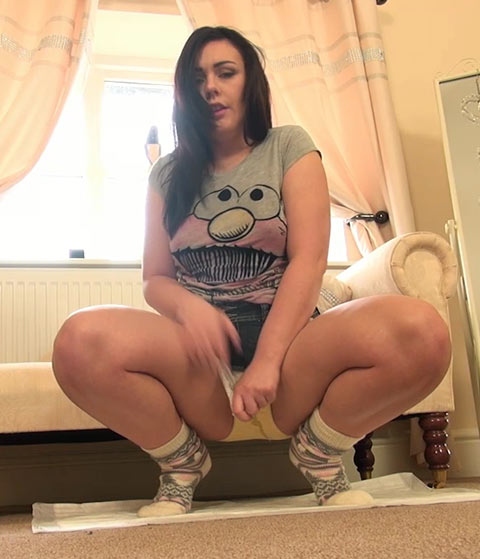 Kacie is peeing in her panties while squatting down we have a wonderful view of her panty covered crotch as her pee starts to overwhelm the fabric and flow out. As she keeps peeing, her panties start to go a little see through and we can make out her pink pissy pussy.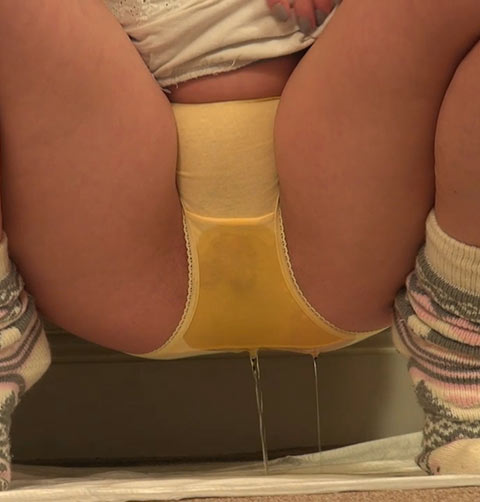 Kacie Is soaking her panties in piss as her pee flows out her wool socks are even getting wet. She finishes peeing and her piss soaked panties are clinging to her pussy it is a wonderful sight it is as if she is presenting her piss soaked crotch to us just imagine sitting in front of her with her warm piss soaked knickers asking to be touched. Super knicker wetting from Wetting Her Panties.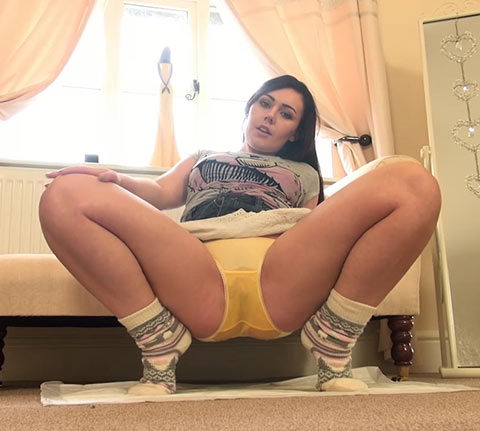 See Kacie Peeing Her Panties Here
Visit Wetting Her Panties Click Here